Top 10 Fantasy NHL Players Week 14
Ranking the best NHL Fantasy Players for the 2022-2023 NHL Season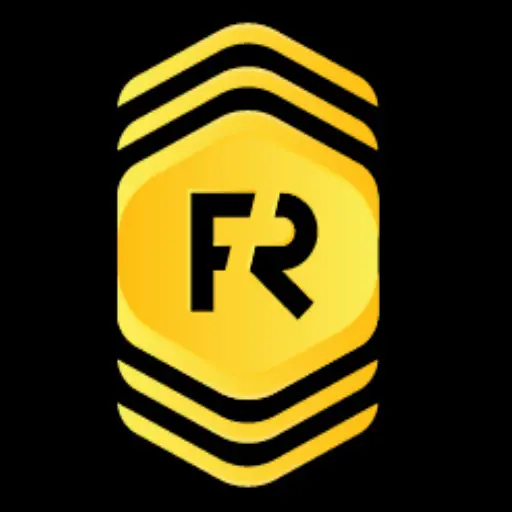 By admin | January 8, 2023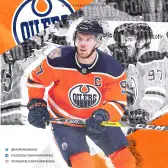 Fantasy Hockey has to be one of my favorite parts of the NHL season, as games are constantly happening, almost every night.
It is far more easy to dig into it, not having to wait for three days a week. There have been some absolute wagons this season stats wise, here are the top players for the Fantasy Hockey Rankings in week 14.
Honorable Mention
Kirill Kaprizov
Team: Minnesota Wild
Kirill the Thrill, one of the best wingers in the Central Division and has taken the Wild, plus Minnesota, by storm.
He is outside the top ten for average points per game, but he is always just one shot away from moving up the list.
He currently has 23 goals and 25 assists for 48 points in 38 games. Currently, his fantasy total is 144.3 and is averaging 3.8 points per game.
Top 10 NHL Fantasy Rankings 2023
10. Nikita Kucherov
Team: Tampa Bay Lightning
Nikita Kucherov is a point scoring machine for the Tampa Bay Lightning, as his efforts have led the team to two Stanley Cup victories.
Kuch has been on fire this season, scoring 14 goals and 41 assists for 55 points. His current fantasy points total is 142.5, and is averaging 3.8 points per game, not bad, but not the best on this list.
9. Nathan MacKinnon
Team: Colorado Avalanche 
Nathan MacKinnon is back with vengeance after being taken out of the lineup with an injury about a month ago. MacKinnon has no issue powering through defensemen and leaving the goalie looking for their stick as he flies through the offensive zone.
Just a few games back in the new year, MacKinnon's total fantasy points are sitting at 103, that comes from his 10 goals and 28 assists. He currently averages 3.8 points per game since his return.
8. Brad Marchand
Team: Boston Bruins 
Brad Marchand, you love to hate him as a non-Bruins fan, and love him if you are a Bruins fan. Marchand has always been consistent for the Bruins, and is one of the best wings in the Atlantic Division.
Marchand's current fantasy total is 118, coming off of 12 goals and 24 assists. He is currently averaging 3.8 points a game. I am starting to notice an average here.
7. Mikko Rantanen
Team: Colorado Avalanche
The Moose, one of my favorite wingers in the NHL. Rantanen had to be the primary goalscorer, first line center, and locker room leader for the Avalanche with the absence of both Landeskog and MacKinnon.
Now that Mac is back, Rantanen has returned to his rightful spot on the wing. So far, his fantasy total is at 143.5 and averaging 3.8 points per game. This all stemming from his 26 goals and 22 assists this season.
6. Matthew Tkachuk
Team: Florida Panthers 
Matthew Tkachuk is impressive during his first season in the Sunshine State, even if the Panthers have taken a noticeable step backwards this season.
Tkachuk has scored 20 goals and 28 assists for 48 points on the season. I love easy math. So far this season, he has a total fantasy points of 148.3 and is averaging an amazing 4 points per game. Great pick up at the draft if you got him.
5. Jason Robertson
Team: Dallas Star
What else is there to say about Jason Robertson this season? He rejuvenated the Dallas Stars and was at point out goal scoring Connor McDavid. Robertson so far has 26 goals and 29 assists for 55 points in 40 games.
The almost Calder winner has amassed 173 fantasy points from his campaign. On top of that, he is currently averaging 4.3 points per game. That total is sure to only increase.
4. David Pastrnak
Team: Boston Bruins
Pasta is having an absolutely stellar season, as the Bruins are currently the best team in hockey. Pasta has had no problem finding the back of the net, whether it is off of his stick or a teammate from a laser pass.
Pasta has 29 goals and 25 assists thus far this season. His current fantasy total is 180.5 points and is averaging 4.6 points per game in fantasy.
3. Leon Draisaitl
Team: Edmonton Oilers
The man behind McDavid. Draisaitl isn't quite where I thought he would be this season points wise, but thus far has been pretty good in fantasy.
Playing on the second line, he has 22 goals and 40 assists for 62 points in 39 games. So far, he has 182 points in fantasy and is averaging 4.7 points per game, a good amount coming from power play time.
2. Tage Thompson
Team: Buffalo Sabres
Tage Thompson has been quite a storyline for the NHL this season. Coming over from a trade with the Blues a few seasons back, Thompson made a name for himself with the Sabres last season and is further capitalizing on it this season.
So far, in 37 games this season, he has scored 31 goals (all beauties) and 25 assists for 56 points. He currently has 189.5 points total in fantasy and is averaging 5.1 points per game. He is definitely a gem in a few drafts this season.
1. Connor McDavid
Team: Edmonton Oilers 
Connor McDavid is the most prolific scorer of this current generation of hockey players. Seemingly playing on easy mode, McDavid is a regular season star.
So far, he has scored 33 goals and 43 assists for 76 points in 41 games. His current total for fantasy points is 220.5 and is averaging 5.4 points per game. Pretty insane numbers for one guy.
 Related Links:
POPULAR POSTS
Thank you
Your email has been successfully subscribed.
Sorry, there are no polls available at the moment.