Top 10 Best Soccer Players In The World 2023 Rankings
Ranking the Best Soccer Players in the World of the 2022-2023 football season as Kylian Mbappé leads the way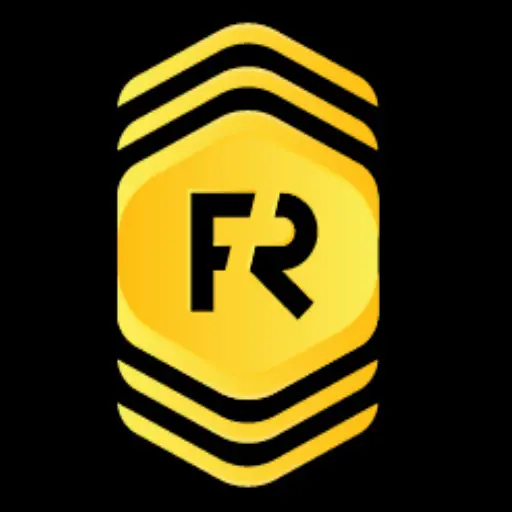 By admin | August 29, 2023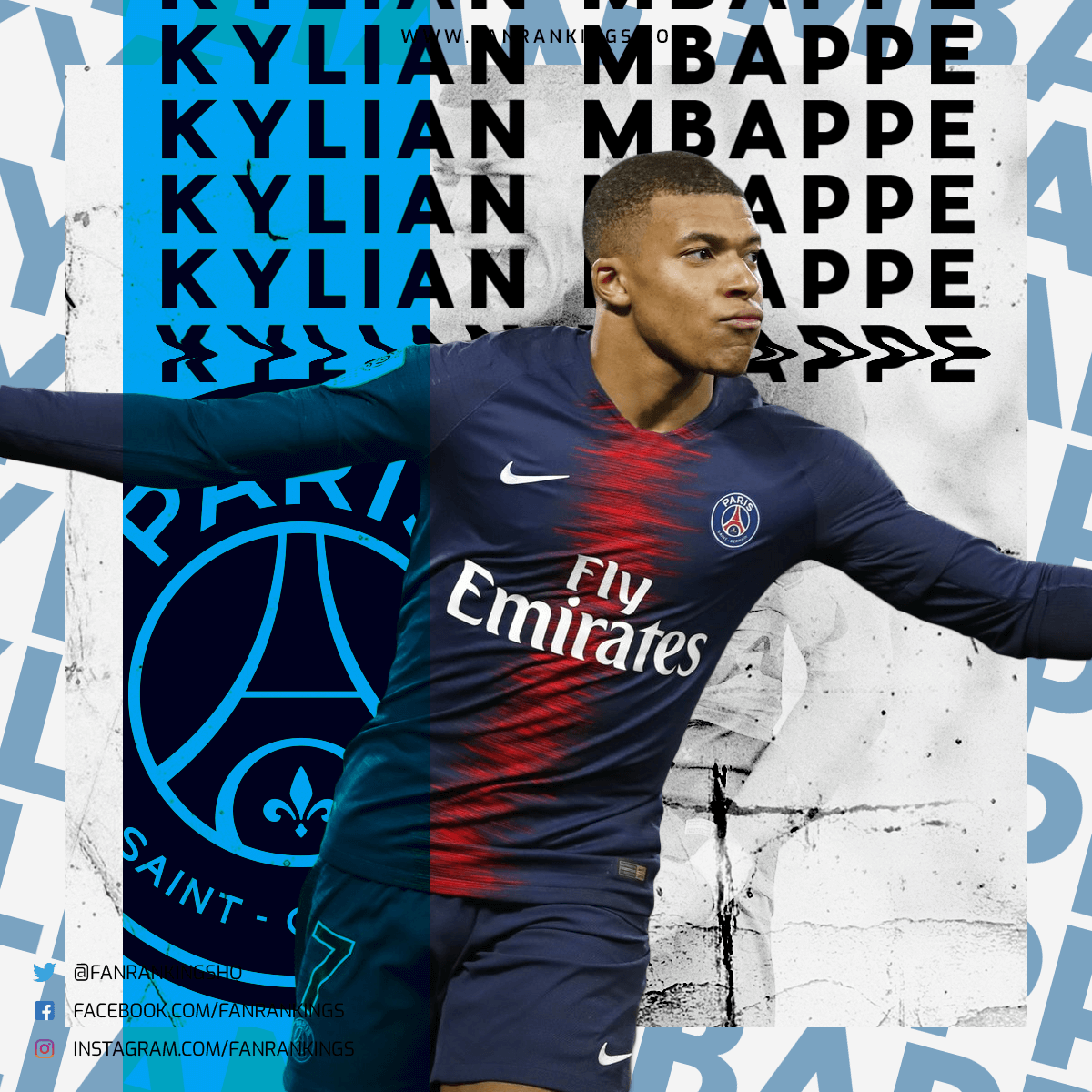 The Best Football Player In The World
As the Messi-Ronaldo rivalry wraps up, world soccer fans are all wondering who's going to be the next big thing – the player who takes over as the best in the world. Figuring out who that is, is like trying to pick one favorite food – pretty hard, right? But based on how they played recently, here's a list of the Best Soccer Players In The World 2023 FIFA Rankings.
Honorable Mention
Cristiano Ronaldo
Club: Al Nassr
Even though Cristiano Ronaldo's best days might be behind him, it's remarkable that he remains one of the best soccer players in the world even at this "lesser level." In January 2023, Ronaldo joined Al Nassr, securing the sport's most lucrative contract ever.
He continues to capture attention like only a superstar can, adding to the surge of top players moving to Saudi Arabia. His presence has revitalized Saudi soccer and, since joining the Riyadh-based club, he's performed excellently, with 23 goals in 28 matches for Al Nassr. No matter your opinion, Ronaldo proves he's still exceptional on the field.
Top 10 Best Soccer Players In The World 
10. Luka Modric
Club: Real Madrid
Time doesn't seem to affect Luka Modric. He's like a smooth, elegant fabric. He always looks calm and in control, effortlessly gliding on the field. His touches are precise, and he knows exactly how to create space for himself.
He has this incredible ability to make passes that cut through the opposing team's defenses. We've all seen it, and his opponents know what he's capable of, but they can't stop it. Even though he's 37 years old, he should be slowing down, but Real Madrid has managed his playing time perfectly.
9. Jude Bellingham
Club: Real Madrid
Some might argue it's premature to include him, but Jude Bellingham has already demonstrated his incredible talent at Dortmund, on the international stage, and recently at Madrid.
In the 2022-23 season, Bellingham's midfield skills contributed to 15 goals and nine assists, propelling Dortmund into contention for the title against the formidable Bayern Munich and only goal difference prevented them from clinching it when Bellingham was sidelined. He earned the title Bundesliga Player of the Season.
Bellingham possesses the full package in midfield – strength, adept ball-carrying, precise passes, and an impressive goal-scoring record, evident in his new role at Madrid, where he scored four goals and provided an assist in his initial three starts. If this trajectory continues, he can become heralded as the next Zidane.
8. Karim Benzema
Club: Al-Ittihad
When you talk about Karim Benzema, you're talking about a player who consistently scores goals and lifts trophies. In the 2022-2023 season, he had an exceptional year in front of the net, netting 31 goals and setting up 6 more.
He didn't just stop at personal achievements; he led his team to victory in the Copa del Rey, Club World Cup, and UEFA Super Cup. Benzema embodies the complete striker package, excelling in every aspect required from a forward.
While his move to Al-Ittihad might mark the end of his European career, it doesn't mean he's done. Even though he might not compete for the highest European honors anymore, he's poised to make waves in Saudi Arabia, proving that he still has plenty to offer.
7. Harry Kane
Club: Bayern Munich
Consistency defines Harry Kane's game. Season after season, he's been hitting around the 30-goal mark, complemented by a multitude of assists and invaluable contributions.
His finishing ability is exemplary, and he's a master of positioning himself effectively despite not relying solely on raw speed. But what truly sets him apart is his uncanny playmaking prowess.
He can conjure up passes from deep, deliver pinpoint crosses, and seamlessly switch between the No.10 and No.9 roles. Even when playing for a Tottenham Hotspur team that wasn't at his level, he showcased these skills.
Now, with his move to Bayern Munich, Kane has seamlessly integrated into the team, and it's almost certain that he'll continue to find the back of the net, achieve new personal heights, and hopefully win silverware this time.
6. Vinicius Junior
Club: Real Madrid
In the world of football in 2023, Vinicius Junior shines as one of the most electrifying and promising players. He has ascended as one of the best soccer players in the world.
His explosive speed and rapid acceleration instill fear in defenders, and his remarkable output of 25 goals and 26 assists in the 2022-23 season played a crucial role in Real Madrid's triumphant campaigns in the Copa del Rey, Club World Cup, and UEFA Super Cup. Vinicius's potential knows no bounds.
If he hones his tactical acumen and commits himself wholeheartedly to the game, there's no denying that he's on the path to becoming a future legend.
5. Robert Lewandowski
Club: Barcelona
At 35 years old, Robert Lewandowski still excels at what he does best: scoring goals. A fierce and potent striker, he's relentlessly proving himself as one of the best soccer players in the world at an extraordinary level.
His goal-scoring pace is remarkable, and he possesses an uncanny understanding of ball movement, positioning, and exploiting the goal's dimensions to find the net. When it comes to one-on-one situations, Lewandowski is both the likeliest player to be there and the one you'd want.
In the 2022-2023 season, his contribution of 36 goals and 11 assists played a crucial role in Barcelona's resurgence to the top of Spanish football, cementing his place among the sport's elite.
4. Kevin De Bruyne
Club: Man City
Undoubtedly the premier playmaker of his generation, Kevin De Bruyne's gradual return to form was pivotal in Manchester City's triumph.
He was the driving force behind the team, notching 10 goals and orchestrating an incredible 32 assists as Man City clinched the treble. De Bruyne's ability to deliver pinpoint crosses, exceptional vision, and knack for piercing defensive lines were on full display.
He's equally lethal in set-piece situations, unexpectedly physical, and possesses impressive speed off the mark, making him a threat from anywhere on the field. Despite grappling with injuries, De Bruyne's moments of brilliance seem almost routine when he's fit and playing.
3. Erling Haaland
Club: Man City
Erling Haaland made Premier League defenses appear helpless in his debut season, rewriting records along the way. His prowess is so extraordinary that his consistent extraordinary feats are now met with some boredom – a testament to his robot-like consistency.
His incredible tally of 56 goals and 9 assists significantly contributed to Pep Guardiola's squad securing the historic treble: Champions League, Premier League, and FA Cup. While he slightly cooled off post-Christmas, his performance remained remarkable. Haaland's physical dominance stands unrivaled, coupled with an astounding ability to score, even in improvisational, instinctive ways. His speed sets him apart in the Premier League.
The most exciting part? Haaland likely hasn't reached his peak yet. The next years promise excitement, and if he sustains this level, he's destined to become the definitive top player on this list. A supreme scorer, Erling Haaland is a rising star who will remain a topic of conversation for years to come.
2. Lionel Messi
Club: Inter Miami
Lionel Messi's reign at the top is nearing its close, as he's closed his chapter in European football. However, his skill and talent defy age, showing he's not done fighting. Messi might have lost a bit of his incredible speed, but his football intelligence and control over games remain unmatched.
He isn't a tireless worker all over the pitch, but he's always dependable when it truly matters. Despite a dip in form during the latter half of the season, his legendary World Cup win should secure him another Ballon d'Or. His astonishing output of 42 goals and 26 assists in the 2022-23 season reinforces his status as the best in the world.
Now, at 36, he's igniting a new era in a different continent with Inter Miami, transforming them from strugglers to cup champions in a matter of weeks. With recent triumphs and his continued impact, Messi's magic continues to captivate.
1. Kylian Mbappé
Club: Paris Saint-Germain
Kylian Mbappé is more than a star; he's a certainty, a force recognized beyond any doubt. With a stunning tally of 55 goals and 14 assists in the 2022-23 season, Mbappé stands as the second most productive player globally.
His excellence stretches beyond just Ligue 1; his influence on the global stage for both his club and country sets him apart. His World Cup final hat-trick is etched in history – a monumental performance from an exceptional player.
Mbappé's exceptional speed on the field is matched by his exceptional shooting range. Whether he's running or standing still, he can strike with precision, power, and finesse. If the ball is at Mbappé's feet in your half, there's a sense of danger; all you can do is hope.
In conclusion, at just 24 years old, Mbappé represents the present and the future of soccer. A competitor of unparalleled stature, a striker of extraordinary caliber, and a maestro of dribbling, Mbappé is the epitome of excellence, destined to be the superstar of this era and beyond.
How would you rank the greatest soccer players in the world of the 2022-2023 Football season? Rank below to be added in our FIFA Rankings
Related Links:
POPULAR POSTS
Thank you
Your email has been successfully subscribed.
Sorry, there are no polls available at the moment.