Top 10 Best Forwards in the World – 2023 Soccer Rankings
Ranking the best forwards in the world of the 2022-2023 football season as Erling Haaland leads the way this year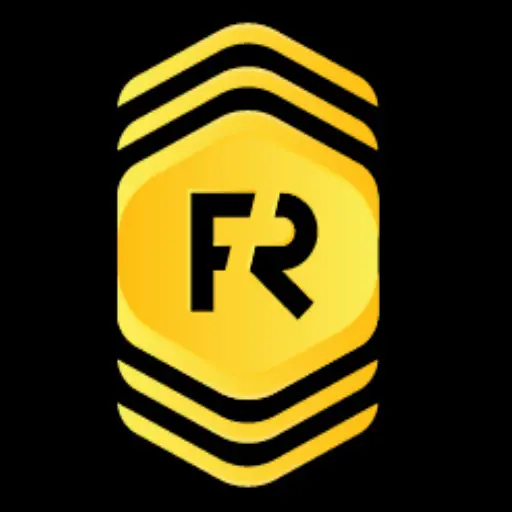 By admin | August 1, 2023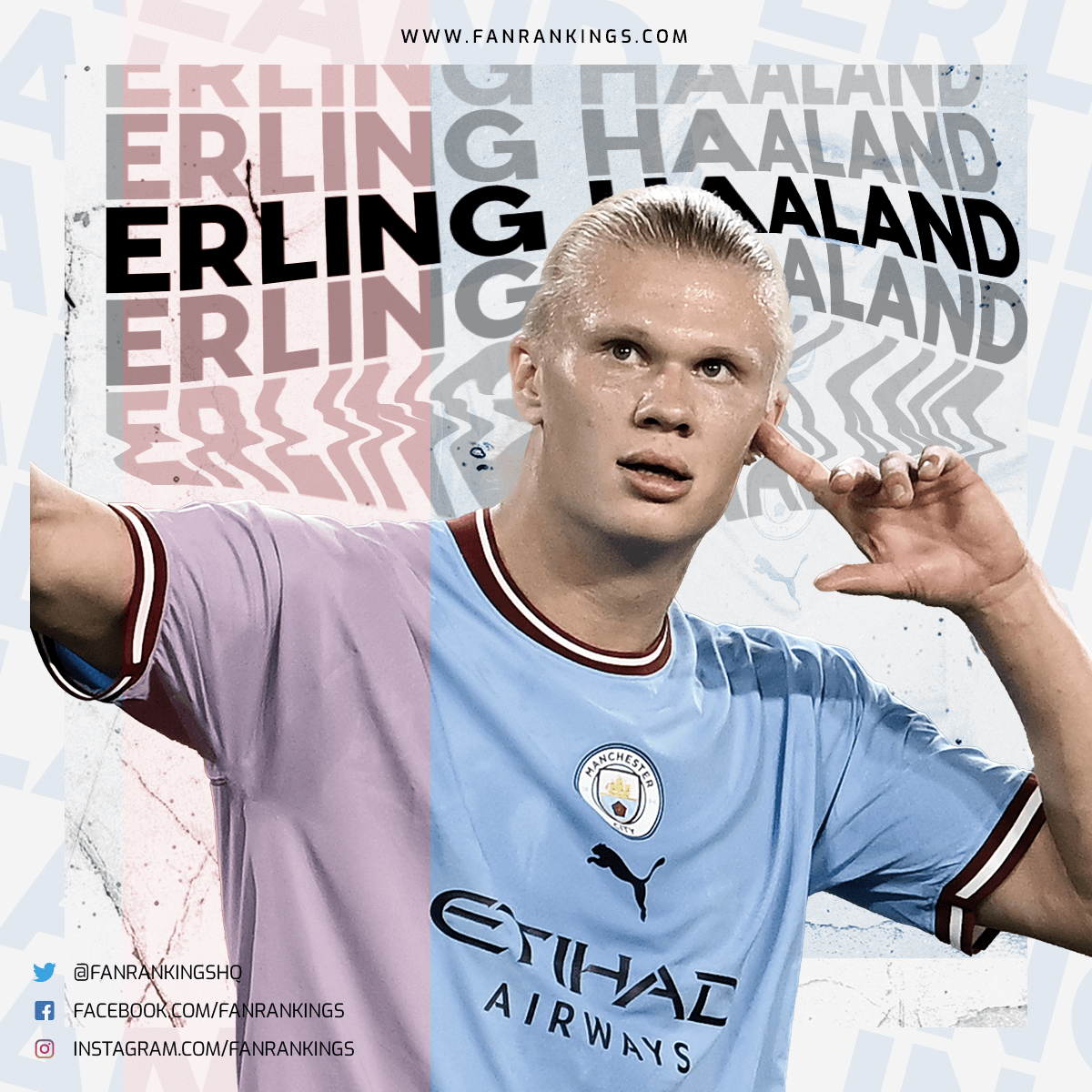 Best Forwards in Soccer
One of the main reasons why football can entertain fans around the world is due to the enormous work football soccer players put on display every day, especially forwards. Over the past decades we have watched a lot of forwards who dominated the headlines due to their goals, assists, participations and playing styles. And why is the reason we are talking about forwards? Because today we are going to rank the 11 best forwards in the world football in 2023. You may have your own opinion and your own ranking of forwards, so any comment or opinion will be well-received. Let's begin!
Honorable Mention
Jonathan David
Lille OSC
Lille has been one of the most dangerous teams in Ligue 1 for the last 3 years and one of the main reasons they haven't changed this way is because of the Canadian striker Jonathan David. David is right now one of the best young strikers in the world.
Last season he was Ligue 1's third best goalscorer with 24 goals, only surpassed by Kylian Mbappé with 29 goals.
Top 10 Best Strikers in the World
10. Ivan Toney
Club: Brentford F.C.
Ivan Toney is one of those players who suddenly, from out of nowhere, took the English Premier League by storm. The Brenford F.C. forward is often ignored despite being one of the deadliest strikers in the English Premier League right now just because he plays for a "smaller team".
In reality, this should be a reason why he should be taken into account even more. Toney has been amazing for Brentford F.C. and his performances earned him a place in England squad for the 2022 World Cup.
9. Neymar Jr.
Club: Paris Saint-Germain F.C.
Neymar Jr has drawn criticism about his football career and his form since his transfer to the French giants Paris Saint-Germain, which has brought up exit rumors since the last 2 or 3 years.
However, despite all these ups and downs and injuries, Neymar Jr is still considered one of the most lethal forwards in the world and also, one of the best footballers in the world too. His technical qualities, outstanding playmaking abilities and world-class ball control make him one of the most watched and acclaimed footballers right now.
8. Cristiano Ronaldo
Club: Al Nassr F.C.
Some may include the Portuguese titan in the ranking and some may not, but we decided to include him because despite now playing in the Saudi Arabian league, he is still one of the most dangerous and decisive strikers right now.
He saw a rocky start in the Saudi Pro League but right now he found his footing and is currently one of the league's top scorers. The goal-scoring machine is one of the best players in the Saudi Pro League this season and if you take him to a better team, he will deliver for sure.
7. Karim Benzema
Club: Real Madrid F.C.
Karim Benzema has been one of the best strikers in the world for the last 10 years, but in the season 2021/2022 he found his absolute prime at 34 years old when he was able to carry his team throughout La Liga and the Champions League.
Despite that, Karim was able to give amazing performance this last season before moving to Saudi Arabia; he was practically the most important player for Real Madrid and was the second best goalscorer in La Liga with 19 goals, only behind Robert Lewandowski with 23 goals.
6. Victor Osimhen
Club: SSC Napoli
When Victor Osimhen played for Lille he showed sparks of greatness, but after his transfer to SSC Napoli is when he showed the world that he is fantastic. He was good in the first season with the Italian team and better in the second season, but he became world-class in this current season when he carried the team to their first Serie A title since 1990. Victor Osinhem right now is one of the best strikers in the world and a lot of European clubs wants to buy him.
5. Robert Lewandowski
Club: F.C. Barcelona
Robert Lewandowski has been a top-player since his Borussia Dortmund days, but what he did with Bayern München was something incredible. He was the most perfect striker in the world.
Right now, with FC Barcelona, Lewandowski is still incredible and despite this current season being his first season in both La Liga and Barsa, he plays like he has been on the team for a long time. With his 23 goals he helped Barsa to win La Liga and also helped them to win the Supercopa de España. One of the all-time greats.
4. Harry Kane
Club: Tottenham Hotspur F.C.
I personally love Harry Kane as he has been the most complete striker the Premier League. Since his breakthrough back in 2015, he is still going strong hitting double figures in all competitions with ease. Watching him playing for a team that can't get any trophies is sad and we hope seeing him lifting a trophy someday.
This season he has been as dangerous as ever but sadly he wasn't able to take the team to European competitions, despite that he was able to score 30 league goals being only surpassed by the Norwegian goal machine who scored 36 goals.
3. Lionel Messi
Club: Paris Saint-Germain F.C.
It would be a crime to not include the Argentinian genius when you are making a best forwards in the world list about current great footballers. The greatest footballer the world has ever seen played a top-tier season with PSG this year, an obviously better season than the previous.
Messi scored 16 goals and provides 16 assists this season, being Ligue 1's top assister and one of the most important players in the team. His universally acclaimed performance in the 2022 World Cup surprised everyone around the world. Lionel Messi is currently the favorite to win the 2023 Ballon d'Or.
2. Kylian Mbappé
Club: Paris Saint-Germain F.C.
The most desired footballer in the world has been incredible for both club and country, being the most important player for both teams. The Frenchman has been one of the best players in the world since 2017 when he played for AS Monaco FC. His hat-trick against Argentina in the 2022 World Cup final was universally lauded and showed us what he is capable of.
This season with PSG he scored 29 goals in Ligue 1; it is quite normal right now to see him as Ligue 1's top scorer. Do you think he is going to Real Madrid?
1. Erling Haaland
Club: Manchester City
Erling Haaland has been a different monster since his arrival to Borussia Dortmund and this season when he arrived at Manchester City, we saw him doing things that defied expectations.
Haaland arrived at England and became the best striker in the league without even trying. He had 36 goals in 35 matches in the Premier League and 52 goals in 53 matches in all competition. Those are prime Cristiano Ronaldo and prime Messi numbers. He was able to win the Premier League, the Champions League and the FA Cup this season, showing the world that he is the best striker in the planet. 

How would you rank the Best Forwards in the world of the 2022-2023 Football season? Rank below to be added in the FIFA Rankings
Related Links:
POPULAR POSTS
Thank you
Your email has been successfully subscribed.
Sorry, there are no polls available at the moment.