Top 10 African National Teams – AFCON 2023 Rankings
Ranking the best African National Football Teams with teams like Nigeria, Egypt, and more in this year's AFCON 2023 | African Cup of Nations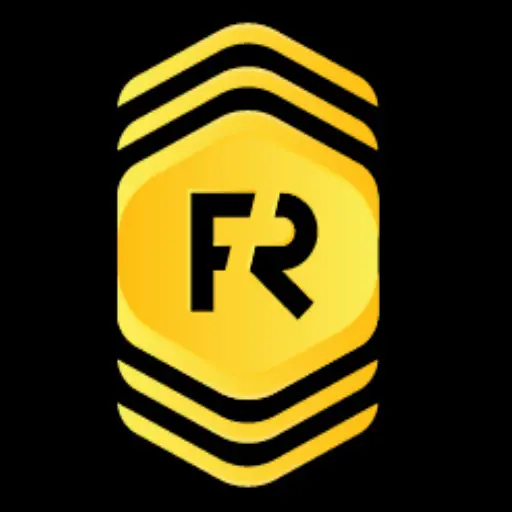 By admin | July 12, 2023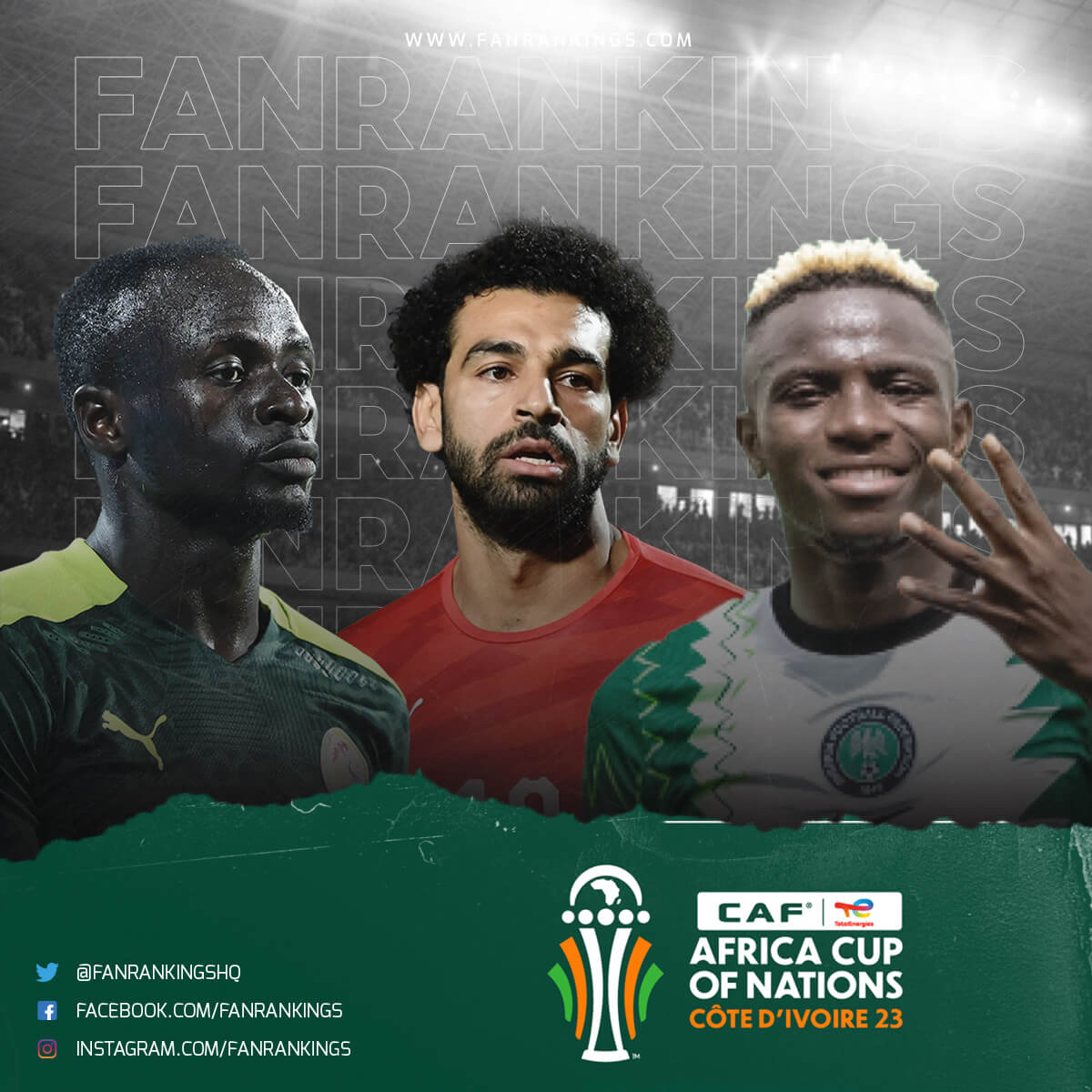 Africa Cup of Nations 2023
Africa might be one of the most underrated confederations in the world of football. For the last thirty years, this continent has continuously produced some of the best players in the game and the numbers are still growing, which goes to show the level of impact that this confederation has had in the game.
However, there are also a lot of high-quality national teams that deserve a lot more recognition. Some of them are quite known to the average football fan but there are others that need to get a bit more attention. In that regard, here are, in no particular order, the Top 10 African National Teams – AFCON 2023 Rankings.
AFCON Qualifiers Table 2023 Groups
| | | | | |
| --- | --- | --- | --- | --- |
| Group A: | Nigeria (Q) | Guinea-Bissau (Q) | Sierra Leone | São Tomé and Príncipe |
| Group B: | Burkina Faso (Q) | Cape Verde (Q) | Togo | Eswatini |
| Group C: | Namibia | Cameroon | Burundi | Kenya |
| Group D: | Egypt (Q) | Guinea (Q) | Malawi | Ethiopia |
| Group F: | Ghana | Angola | Central African Republic | Madagascar |
| Group F: | Algeria (Q) | Tanzania | Uganda | Niger |
| Group G: | Mali (Q) | Gambia | Congo | South Sudan |
| Group H: | Zambia (Q) | Ivory Coast (Q) | Comoros | Lesotho |
| Group I: | DR Congo | Mauritania | Gabon | Sudan |
| Group J: | Equatorial Guinea (Q) | Tunisia (Q) | Botswana | Libya |
| Group K: | South Africa (Q) | Morocco (Q) | Liberia | Zimbabwe |
| Group L: | Senegal (Q) | Mozambique | Benin | Rwanda |
*Q = Qualified
Honorable Mention
South Africa
For the average football fan, South Africa might be one of the most quantities when it comes to African football. However, this is mostly due to this country having the accomplishment of being the first African nation to host a World Cup, which they did in the 2010 edition, much to everybody's fanfare. And while their performance was a bit underwhelming, not making it past the group stage, the logistic and organization of the competition was much celebrated.
While the current South African team doesn't have a lot of standout performers, their teamwork and consistency over the years have made it a competitive team in their own right.
Top 10 African National Teams
10. Gabon
Much like it happens with Egypt and Mohamed Salah, Gabon have gone further in football thanks to one man: Pierre-Emerick Aubameyang. The striker has played with the likes of AC Milan, Borussia Dortmund, Arsenal, FC Barcelona, and Chelsea, being a star performer in most of those squads, so there is no surprise in the fact that he has managed to take football in Gabon one step further.
Despite this, Aubameyang is not the sole prominent player in Gabon. Midfielder Mario Lemina played for Italian Juventus for a few years and has made a long career in the English Premier League with Southampton and now with Wolves, and there is also the case of seasoned defender Bruno Escuele Manga, with almost one hundred appearances with Gabon.
9. Algeria
If there is a word to describe the Algeria national football team is "growth". Not so long ago, a lot of talented footballers of Algerian origin would choose to play for other countries, mainly France, with prominent examples being Karim Benzema and Zinedine Zidane. However, that tendency has been changing in recent years and, nowadays, they boast some of the best squads in the entire continent.
However, it also has to be said that the Algerian national football team has been viewed as underwhelming in recent years as the quality of the players suggests that they could do so much more. This has been a running theme in recent times for this national team and the situation hasn't improved all that much.
Despite that, there is no denying that Algeria has a lot of great players for this year's AFCON 2023 team. Their star player and captain is no other than Manchester City forward Riyad Mahrez, who recently won the treble with the Citizens. However, they also have other interesting players in West Ham winger Said Benrahma, AS Roma midfielder Houssem Aouar, and Villarreal defender Aissa Mandi.
8. Tunisia
This might not seem the case but Tunisia have been one of the most consistent African nations in the World Cup, having appeared in six different editions, even if they have never made it past the group stages. They also won the 2004 edition of the AFCON, which goes to show that they also have a bit of pedigree in their own continent.
The Tunisian squad has a lot of variety when it comes to their players, but veteran forward Wahbi Khazri is one of their most prominent footballers, and Manchester United midfielder Hannibal Mejbri is arguably their most promising young talent at the moment.
7. Ghana
Ghana, much like Ivory Coast, have had a lot of talented players in recent years and have struggled with consistency. That is a shame because they were one Luis Suarez handball away from reaching the 2010 World Cup semifinals, which is something that the people of Ghana are annoyed by even to this very day.
Be that as it may, there is also no denying that Ghana have one of the most complete squads in all of the African confederation, which is something worth pointing out. After all, players such as the Ayew brothers, midfielder Thomas Partey, and Mohammed Kudus are some of the best in all of Africa, so they deserve a bit more recognition on that front.
6. Ivory Coast
Ivory Coast might be one of the weirdest cases on this list. While they played in three World Cups in a row from 2006 to 2014 and have won the AFCON twice, recent years have been plagued with underperformances. The quality of the players in their squad suggests that they could do a lot more on the international stage, but they have struggled to deliver when it matters.
However, there is also the argument to be made that the squad, boasting so much talent, has been difficult to make gel and cohesive. Regardless, there are a lot of interesting players, such as Manchester United winger Amad Diallo, Nottingham Forest full-back Serge Aurier, FC Barcelona midfielder Franck Kessie, West Ham United forward Maxwel Cornet, and Manchester United center-back Eric Bailly.
This is perhaps the squad with the most wasted potential in recent years when it comes to African football, but they have enough talent to fix that if handled correctly in this year's AFCON 2023.
5. Morocco
There was no way that Morocco weren't going to make it on this list. They recently made history by being the first African nation to reach a World Cup semifinal, which they did in the 2022 edition in Qatar, losing to France in that stage.
However, when it comes to the quality of their squad, it has to be said that Morocco have a lot of great players. Achraf Hakimi, current PSG player with stints in Real Madrid, Inter Milan, and Borussia Dortmund, is the most prominent footballer in the team, but there are others worth pointing out such as goalkeeper Yassine Bounou, midfielder Hakim Ziyech (former Chelsea and Ajax player), and defensive midfielder Sofyan Amrabat.
4. Egypt
Egypt haven't always been one of the most competitive teams in Africa, but their resurgence in recent years can be mostly down to one man: Mohamed Salah. The Liverpool winger is one of the best players in the world and has managed to push his national team even further, helping them qualify for the 2018 World Cup and challenge for AFCON 2023, thus becoming a prime example of one world-class player raising a team's floor.
Other than Salah, there are other players such as the forward Trezeguet or Mostafa Mohamed as some of their most prominent footballers in recent years.
3. Senegal
Senegal have a very similar story to Cameroon and Nigeria: they made their debut in the 2002 World Cup and shocked the world by eliminating then-champions France in the group stages, with that crop of Senegalese players becoming legends in their country. However, a major difference when compared to the other two African nations is that they have been able to still compete regularly in international competitions.
On that front, it also has to be said that Senegal has a lot of talented players, such as Bayern Munich attacker Sadio Mane, Watford winger Ismaila Sarr, Everton defensive midfielder Idrissa Gueey, and former Chelsea and Napoli center-back Kalidou Koulibaly.
2. Cameroon
Cameroon are a very interesting case when it comes to African football. They arguably broke a glass ceiling for the entire continent in football because of their exploits in the 1990 World Cup in Italy but they have struggled ever since to repeat such milestones.
However, there is no denying that whenever Cameroon shows up in an international competition, there is always room for excitement because of the quality of their players. And while today's generation might not boast the talents of a, say, Samuel Eto'o, players such as Inter Milan goalkeeper Andre Onana, Chelsea midfielder Benjamin Elliott, and Rennes striker Toko Ekambi are very interesting players in their own right in this year's AFCON 2023.
1. Nigeria
Arguably the most known national team in the 2023 Africa Cup of Nations, Nigeria have been a mainstay for almost every single World Cup edition since their debut in 1994 in the United States and went on to become one of the most representative countries of the entire continent. Nigeria are also regular challengers for the AFCON tournament, which goes to show the level of competitiveness that this national team has.
One can mention household names of yesterday such as Kanu or Okocha, but the current Nigerian team is also boasting some interesting talents such as Everton winger Alex Iwobi, Leicester City striker Kelechi Iheanacho, Villarreal attacker Samuel Chukwueze, and, of course, the current star of Serie A champions Napoli, striker Victor Osimhen, who was one of the best strikers in the world last season.
How would you rank these African National teams in the African Cup of Nations (AFCON 2023)? Rank below to be added in the Power Rankings
Related Links:
POPULAR POSTS
Thank you
Your email has been successfully subscribed.
Sorry, there are no polls available at the moment.