Top 10 Running Backs in NFL 2023 Rankings
Christian McCaffrey stands above the rest as we rank the Top 10 NFL Running Backs of the 2021-2022 season going into the 2023-2024 NFL season. Also where Derrick Henry, Jonathan Taylor, and more rank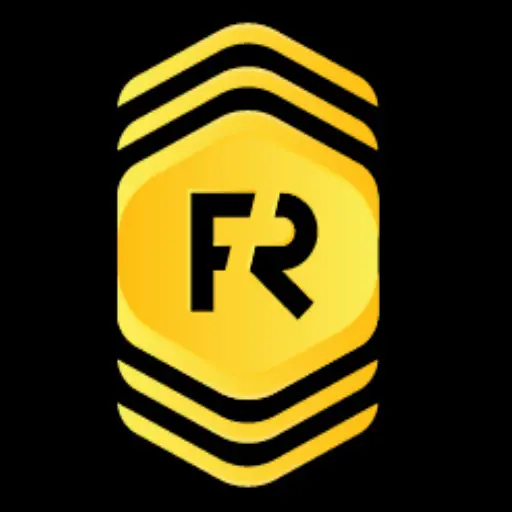 By admin | July 1, 2023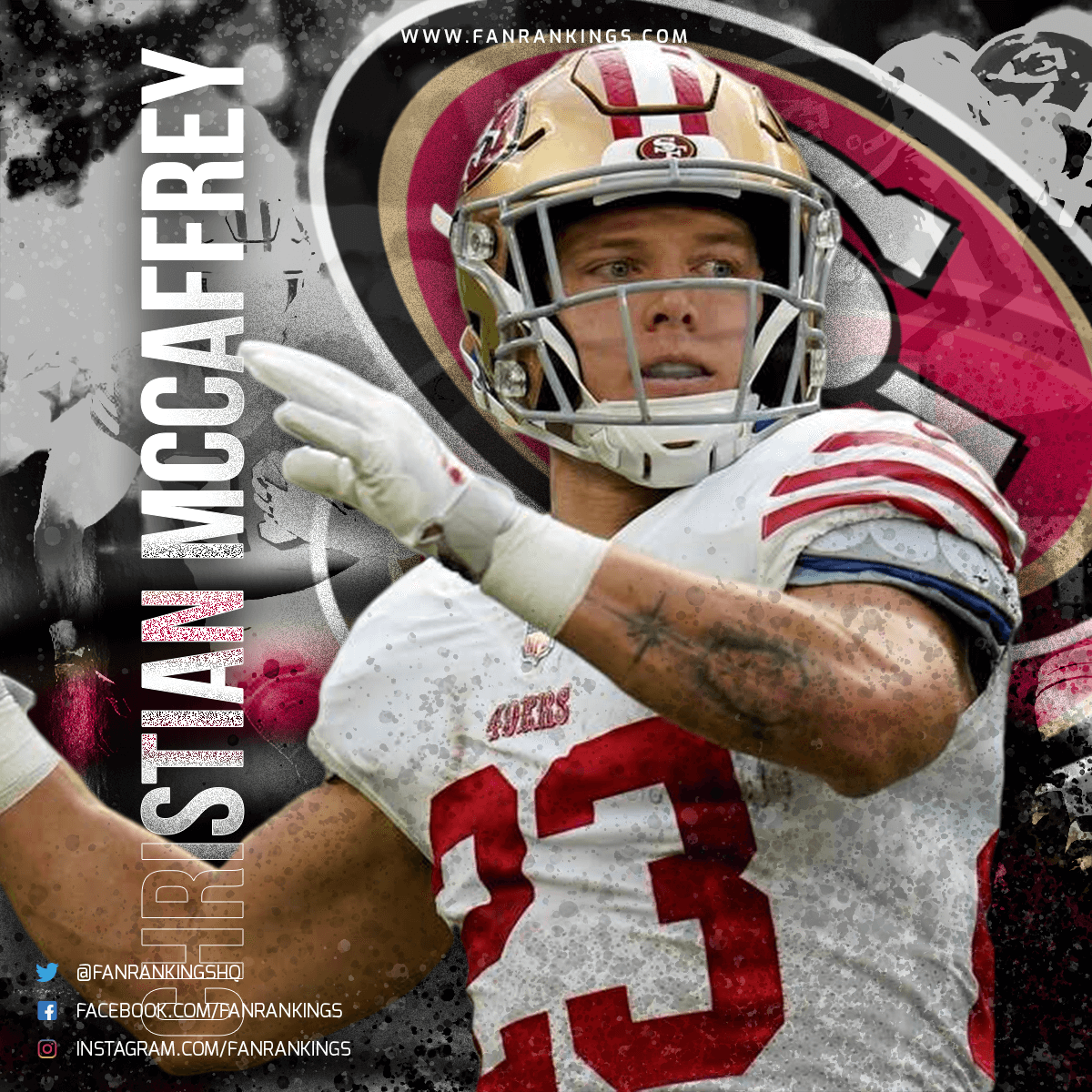 The Best NFL Running Backs
The evolution of the National Football League continues to evolve from one NFL schedule to the next NFL schedule. As this evolution continues to evolve the running back position in the NFL continues to see changes while a different breed of running styles and types of players make ways around the league.
Once a league dominated by large powerful running backs who played north to south style of running outside a few greats who could move side to side, is now a position played by players who are versatile.
NFL running backs can dominate both within the running game while also being top threats in the teams passing game. One of those players is Christian McCaffrey of the San Francisco 49ers who lands at the top of the Top 10 NFL Running Backs 2023 rankings list.
McCaffrey is a dual threat running back who can both run and catch the football among the best of the position. In addition, the 49ers running back can also throw the ball when called upon making him a potential triple threat option.
As McCaffrey headlines the top running backs in the NFL other top options include the Cleveland Browns Nick Chubb, the Las Vegas Raiders running back Josh Jacobs, Derrick Henry of the Tennessee Titans, and Saquon Barkley of the New York Giants. Here is a look at the Top 10 Best Running Backs right now 2023 Rankings
Honorable Mention
Kenneth Walker III
Team: Seattle Seahawks
2022 Stats: 228 ATT, 1050 YDS, 9 TD, 4.6 AVG
Landing just outside of the Top 10 NFL Running Back Rankings list is the Seattle Seahawks second year running back Kenneth Walker III.
Walker III who entered last season ranked as low as 4th on the Seahawks depth charts took the opportunity to produce and ran with it. The former Michigan State Spartans running back who was limited to just 23 carries through mid-October, finished the season with 228 total carries over the last 11 games of the season.
Walker III posted three straight 100-yard rushing performances to end the NFL regular season and five total games with at least 100 yards. In addition, the Seahawks running back added 35 catches for 165 yards as well as nine rushing touchdowns.
Jamaal Williams
Team: New Orleans Saints
2022 Stats: 262 ATT, 1066 YDS, 17 TD, 4.1 AVG
Despite a strong season running the football Jamaal Williams will be moving on to the New Orleans Saints for the upcoming 2023 NFL season. While a new team, Williams has a chance to tandem with Alvin Kamara in a Saints offense that will feature Derek Carr playing quarterback.
While Kamara and Williams will form one of the best running back duos, Williams is a red zone threat while posting a career high 17 touchdowns while also leading the NFL. In addition to the 17 touchdowns Williams added 1,066 rushing yards on 228 total carries. 
Top 10 NFL Running Backs
10. Tony Pollard
Team: Dallas Cowboys
2022 STATS: 193 ATT, 1007 YDS, 9 TD, 5.2 AVG
Coming in at number 10 on the Top 10 NFL Running Backs 2023 Rankings list is the Dallas Cowboys running back Tony Pollard.
Pollard who split carries with Ezekiel Elliott last season showed flashes of being a top tier running option for the Cowboys. Since being drafted by the Dallas Cowboy in 2019, Pollard has averaged 5.1 yards per carry over 510 total carries including 5.2 last season on a career high 193 carries.
The Cowboys running back has led all running backs in average yard per carry over the past two NFL Seasons. In addition, Pollard added his first 1,000-yard rushing (1,007) performance last season as well as a career high nine rushing touchdowns. Pollard is expected to slide in as the teams primary ball carrier for the upcoming season.
9. Travis Etienne Jr.
Team: Jacksonville Jaguars
2022 STATS: 220 ATT, 1125 YDS, 5 TD, 5.1 AVG
After being drafted during the first round of the 2021 NFL Draft, high expectations were set for Travis Etienne Jr. Unfortunately, a foot injury forced the former Clemson Tigers running back from missing the entire season.
Despite not playing it didn't slow Etienne Jr down while helping the Jacksonville Jaguars make a trip to the NFL playoffs last season. Etienne Jr added 1,125 yards on the ground last season with five rushing touchdowns while also adding 35 catches for 316 receiving yards.
Fast forward to his second healthy season, Etienne Jr and Trevor Lawrence will look to continue the success produced last season.
8. Miles Sanders
Team(s): Philadelphia Eagles, Carolina Panthers *current
2022 STATS: 259 ATT, 1269 YDS, 11 TD, 4.9 AVG
Playing in one of the top NFL offenses last season Miles Sanders ranked among the best running backs in the league.
That success should continue as the team enters the upcoming 2023 NFL schedule with one of the top ranked offensive lines in the NFL, a playmaker at the quarterback position, and two of the top wide receivers in all of the NFL.
While Sanders is the benefactor of playing with one of the best lines in the NFL, the former Penn State Nittany Lions running back was as strong as any at the position last season while rushing for 1,269 yards to go along with 11 rushing touchdowns. In addition, Sanders has posted at least 20 catches in each of his first four seasons in the NFL. 
7. Jonathan Taylor
Team: Indianapolis Colts
2022 STATS: 192 ATT, 861 YDS, 4 TD, 4.5 AVG
It is hard to blame or even consider the Indianapolis Colts struggles were any fault of Jonathan Taylor. As the Colts offense struggled to perform last season, Taylor saw his production reduce as teams focused on stopping the teams running attack.
In addition to being targeted by opposing defenses, Taylor was limited to just 11 NFL games. Despite being limited, Taylor averaged 4.5 yards per carry to go along with 861 yards rushing.
As the team moves in a new direction at quarterback in 2023 and a new coaching regime, Taylor will look to return to the running back that averaged over five yards per carry in his first two seasons in the NFL. 
6. Austin Ekeler
Team: Los Angeles Chargers
2022 STATS: 204 ATT, 915 YDS, 13 TD, 4.5 AVG
Dual threat running backs are nearly impossible to game plan and even more of an impossible task for linebackers to cover in the passing attack.
One of those dual threat running backs is the Los Angeles Chargers Austin Ekeler who is a threat both on the ground as well as within the team's high performing passing attack.
Last season Ekeler finished the year with an 83.6 grade from PFF while averaging 4.5 yards per carry on the ground and 6.7 yards per reception.
Overall Ekeler rushed for 915 yards on 204 carries while adding 722 receiving yards on 107 receptions. In addition, the Chargers running back added 18 total touchdowns (13 rushing, 5 receiving) while being one of the most versatile backs in the NFL.
5. Saquon Barkley
Team: New York Giants
2022 STATS: 295 ATT, 1312 YDS, 10 TD, 4.4 AVG
Rounding out the Top 5 on the Top 10 NFL Running Backs 2023 Rankings list is the New York Giants running back Saquon Barkley.
Barkley enters the upcoming 2023 NFL season coming off finishing ranked 4th in the NFL in rushing yards with 1,312 yards on 295 total carries. In addition to the yards, Barkley added 10 rushing touchdowns for the second time since arriving in the NFL back during the 2018 NFL season.
Like Austin Ekeler and Christian McCaffrey, Barkley was also a viable asset in the Giants passing attack pulling in 57 catches for 338 yards while averaging 5.9 yards per catch.
4. Josh Jacobs
Team(s): Las Vegas Raiders
2022 STATS: 340 ATT, 1653 YDS, 12 TD, 4.9 AVG
Since entering the NFL in 2019, Josh Jacobs has been as consistent as any running back over that stretch. The former Alabama Crimson Tide has averaged 4.4 yards per carry over that stretch while topping the 1,000-yard mark in three of the four seasons.
This includes a breakout performance last season as Jacobs posted a career high in carries (340), rushing yards (1,653), and rushing touchdowns (12) to go along with averaging at least three yards after contact.
In addition to being a threat on the ground, Jacobs was also a threat in the Las Vegas Raiders passing attack pulling in 53 catches for 400 yards. 
3. Derrick Henry
Team: Tennessee Titans
2022 STATS: 349 ATT, 1538 YDS, 13 TD, 4.4 AVG
Despite the struggles of the Tennessee Titans offense and play at the quarterback position due to injuries, Derrick Henry continues to do what he does best and that is run the football with power.
While his average yards per carry was down compared to previous NFL Seasons, the Titans running back was a work horse leading the NFL with 349 rushing attempts while being the main weapon in the teams offensive attack.
Overall, Henry finished the season with 1,538 rushing yards in 16 games played while also adding 10 touchdowns. Henry has topped the 1,500-yard rushing mark in three of the past four seasons with his only season below the mark coming in 2021 (8 games played due to injury).
2. Nick Chubb
Team: Cleveland Browns
2022 STATS: 302 ATT, 1525 YDS, 12 TD, 5.1 AVG
When it comes to the top two running backs both of them are worth mentioning as the top overall running back in the NFL. In the end Nick Chubb lands at number two despite possible being the best pure running back in the NFL when it comes to running the football.
The Cleveland Browns running back has finished within the top three in rushing yards in each of the past two seasons while also ranking among the leaders in rushing touchdowns.
Chubb enters the 2023 NFL schedule coming off setting career highs with 1,525 yards on the ground as well as tying his career high with 12 rushing touchdowns. In addition, Chubb enters the 2023 NFL season coming off leading all running backs with a 90.7 grade from PFF.
Imagine if Nick Chubb was left-handed….. pic.twitter.com/rHRBmGRQYY

— CLEDAWG (@cledawg216) June 23, 2023
1. Christian McCaffrey
Team: San Francisco 49ers
2022 STATS: 244 ATT, 1139 YDS, 8 TD, 4.7 AVG
In at number one on the Top 10 NFL Running Backs 2023 Rankings list is the San Francisco 49ers running back. While Christian McCaffrey has shown his ability to be an elite running back since arriving with the Carolina Panthers, the team often overworked him while restricting him in a less than stellar performing offense.
Now playing alongside one of the top offenses in the NFC conference, McCaffrey should see even more production while being one of the top dual threat options in the NFL.
McCaffrey is coming off finishing 7th in the NFL among running backs in rushing yards with 1,139 while also adding nine rushing touchdowns. In addition, McCaffrey added 52 receptions for 464 yards and four touchdown receptions. McCaffrey has pulled in at least 30 catches in five of his first six seasons in the NFL.
How would you rank these NFL Running Backs going into the 2023-2024 NFL season? Rank below to be added in the NFL Power Rankings.
Related Links:
POPULAR POSTS
Thank you
Your email has been successfully subscribed.
Sorry, there are no polls available at the moment.