Top 10 Wide Receivers in NFL 2023 Rankings
Ja'Marr Chase stands above the rest as we rank the Top 10 NFL Wide Receivers going into the 2023-2024 NFL season. Also where Davante Adams, Justin Jefferson, Stefon Diggs, and more rank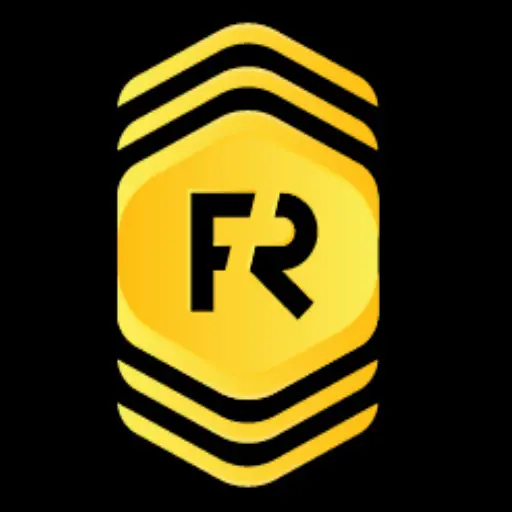 By admin | June 26, 2023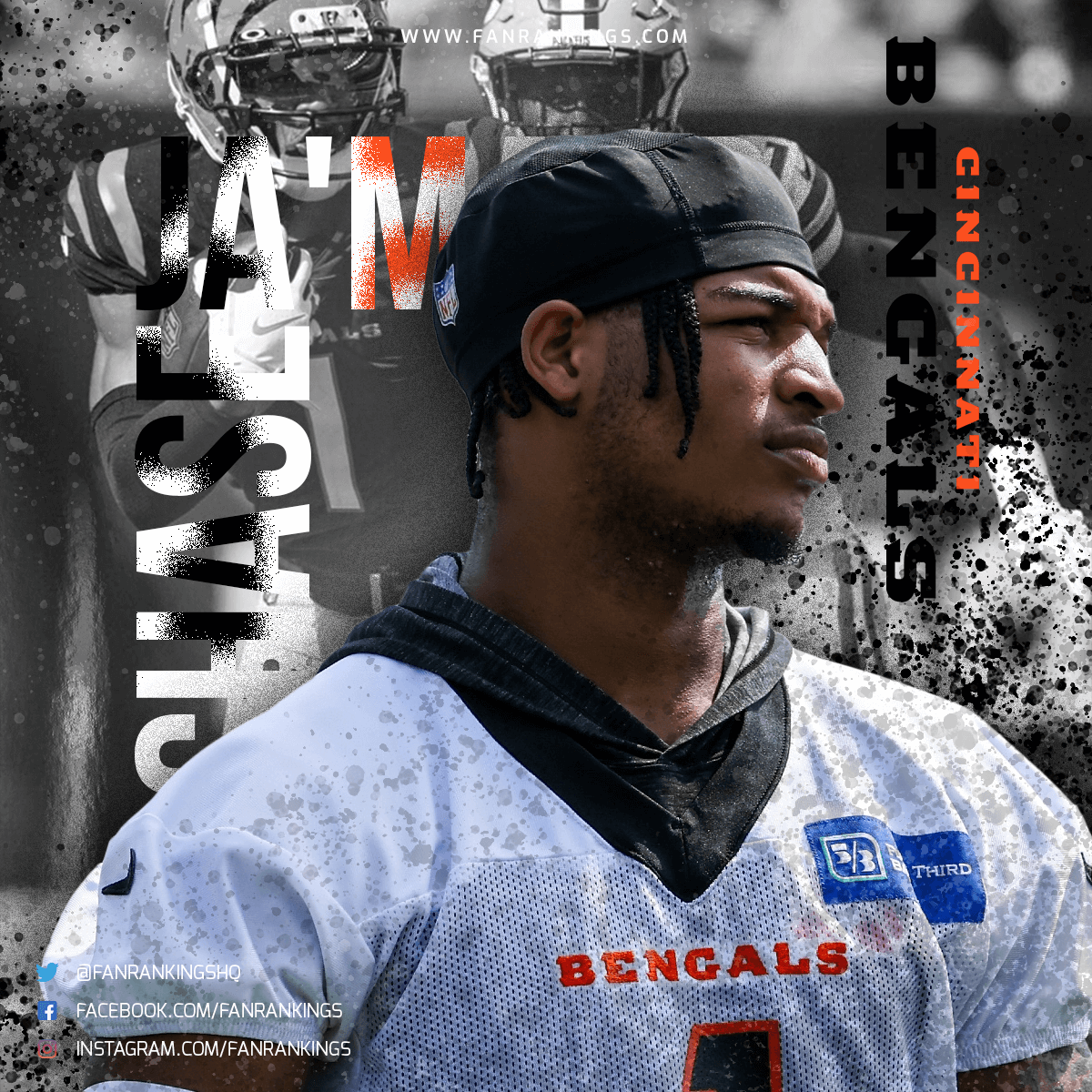 Ja'Marr Chase stands above the rest as we rank the Top 10 NFL Wide Receivers of the 2022-2023 season going into the 2023 NFL season. Also where Davante Adams, Justin Jefferson, Stefon Diggs, and more rank
The 2023 National Football League season is fast approaching as the offseason continues to truck along while NFL training camps are just around the corner. One NFL position that continues to rank among the most exciting positions in all of football each year is the wide receiver position.
As the upcoming NFL schedule approaches the list of talented wide receivers is as long as ever as the NFL continues to evolve into higher profile passing games and high scoring offenses.
One of those top tier wide receivers who entered the season ranked among the best in the NFL is the Cincinnati Bengals wide receiver JaMarr Chase who lands atop the Top 10 Wide Receivers 2023 rankings list.
Chase who battled injuries last season still managed to top the 1,000-yard mark while posting nine touchdowns in just 12 total games. As Chase enters the 2023 NFL season healthy another top tier wide receiver who continues to produce at a high level is the Las Vegas Raiders Davante Adams who is coming off leading the NFL with 14 touchdown receptions despite some quarter controversy taking place in Las Vegas.
Joining those two among the best wide receivers in the NFL include Stefon Diggs of the Buffalo Bills, Tyreek Hill of the Miami Dolphins, and Justin Jefferson of the Minnesota Vikings. Here is a look at the Top 10 Wide Receivers 2023 Rankings list.
Honorable Mention
Terry McLaurin
Team: Washington Commanders
2022 Stats: 77 REC, 1,191 YDS, 5 TD, 15.5 AVG
Landing just outside of the Top 10 Wide Receiver Rankings 2023 list is the Washington Commanders wide receiver Terry McLaurin. The former third round pick during the 2019 NFL Draft has slowly transitioned into one of the NFL's top wide receivers and playmaking threat for the Commanders.
Despite inconsistencies at the quarterback position, McLaurin has posted at least 1,000 yards in each of the past three seasons including a career high 1,191 yards last year.
In addition to the 1,191 receiving yards the Commanders top wide receiving threat posted five touchdowns, averaged 15.5 yards per reception and posted 77 total catches.
Mike Evans
Team: Tampa Bay Buccaneers
2022 Stats: 77 REC, 1,124 YDS, 6 TD, 14.6 AVG
Another receiver well worth mentioning among the best wide receivers in the NFL is the veteran Tampa Bay Buccaneers star Mike Evans. Evans has been one of the best deep threats and playmakers in the NFL since arriving back during the 2014 NFL Season.
Since arriving in the NFL Evans has posted at least 1,000 yards in each of his nine seasons within the league while also adding at least 12 touchdowns in four different seasons. Evans is coming off a 2022 NFL season averaging 14.6 yards per reception to go along with 1,124 yards and six touchdowns.
Top 10 NFL Wide Receivers
10. Garrett Wilson
Team: New York Jets
2022 Stats: 83 REC, 1,103 YDS, 4 TD, 13.3 AVG
Coming in at number 10 on the Top 10 Wide Receivers 2023 Rankings list is the second-year standout wide receiver from the Ohio State Buckeyes Garrett Wilson. Wilson, who was drafted by the New York Jets during the 2022 NFL Draft did not disappoint during his rookie season.
In 17 games last season Wilson posted 1,103 receiving yards on 83 catches while being targeted 147 times. In addition, the young playmaker added four touchdown receptions while averaging 13.3 yards all while the Jets quarterbacks struggled to perform at a high level.
The upside is high for Wilson as he looks to take his game to the next level with future Hall of Famer Aaron Rodgers throwing him the ball this season.
9. Jaylen Waddle
Team: Miami Dolphins
2022 Stats: 75 REC, 1,356 YDS, 8 TD, 18.1 AVG
The Miami Dolphins are one of two teams in the NFL that has two top 10 wide receiving threats within their passing attack. Those two players are Tyreek Hill and Jaylen Waddle who are both as talented as any receiver in the league while each compliment what the other can do at the position.
The Dolphins third year wide receiver has the ability to make plays both inside and outside depending on the route called, while also making plays down the field. Waddle finished the 2022 NFL season ranked 1st among NFL receivers with at least 10 games played while averaging 18.1 yards per catch.
8. DeVonta Smith
Team: Philadelphia Eagles
2022 Stats: 95 REC, 1,196 YDS, 7 TD, 12.6 AVG
Like the Miami Dolphins, the Philadelphia Eagles are the other NFL team that has not one but two elite wide receivers within their passing attack. Those options are A.J. Brown, who the team acquired before last season and the former Alabama Crimson Tide wide receiver DeVonta Smith. 
Smith, who played alongside Waddle with the Crimson Tide has emerged as a big-time passing threat while being one of Jaylen Hurts primary targets on each play.
With Hurts looking his way last season, the playmaking quarterback topped the 114 passing rating mark. Smith finished the season pulling in 95 catches for 1,196 yards to go along with seven touchdown receptions.
7. CeeDee Lamb
Team: Dallas Cowboys
2022 Stats: 107 REC, 1,359 YDS, 9 TD, 12.7 AVG
Over the years the Dallas Cowboys have consistently found and produced top tier wide receivers. The same can be said for CeeDee Lamb as the Cowboys receiver ranks among the best in the NFL while being one of the most difficult receivers to cover on each passing attack.
Lamb finished the 2022 NFL season ranked 6th in the NFL in receiving yards after posting 1,359 yards while also ranking 5th in receptions (107), 4th in targets (156), tied for 6th in touchdown receptions (9), and tied for 3rd with 24 plays of at least 20 yards.
6. A.J. Brown
Team: Philadelphia Eagles
2022 Stats: 88 REC, 1,496 YDS, 11 TD, 17 AVG
The move to Philly paid off for both A.J. Brown as well as the Philadelphia Eagles as both put together amazing seasons. The Eagles came just short of winning their second Super Bowl title, while Brown posted career highs in receptions (88) and receiving yards (1,496).
In addition to setting highs in both areas, Brown also tied his career high with 11 touchdowns over 17 games played while also averaging 17 yards per catch. Brown alongside DeVonta Smith form one of the best one-two receiving combinations in the NFL entering the 2023 NFL season.
5. Tyreek Hill
Team: Miami Dolphins
2022 Stats: 119 REC, 1,710 YDS, 7 TD, 14.4 AVG
Rounding out the Top 5 on the Top 10 Wide Receivers 2023 Rankings list is the Miami Dolphins wide receiver Tyreek Hill. Like Brown, Hill was acquired in a trade before the 2022 NFL season and did not disappoint in his first season with his new team.
The Cheetah continued his 1,000 yard per season success while posting 1,710 yards last season while topping the mark for the third straight season and fifth time of his NFL career. Hill also added 14.4 yards per catch while catching a career high 119 passes last season including seven touchdowns. 
4. Stefon Diggs
Team: Buffalo Bills
2022 Stats: 108 REC, 1,429 YDS, 11 TD, 13.2 AVG
One of the most consistent wide receivers in the NFL over the past five NFL seasons has been the Buffalo Bills wide out Stefon Diggs. Diggs is coming off another season ranking among the leaders at the position while adding the 5th most receiving yards in the NFL at 1,429 yards.
Since arriving in Buffalo, Diggs has been targeted at least 154 times in each of the three seasons while topping the 100-catch mark in each of those seasons. In addition to the yards and catches, Diggs has posted double digit touchdowns in back-to-back seasons including a career high 11 last season.
3. Justin Jefferson
Team: Minnesota Vikings
2022 Stats: 128 REC, 1,809 YDS, 8 TD, 14.1 AVG
It was nearly impossible not to slot Justin Jefferson into the top spot at the wide receiver position. However, a late season drop in production while question marks with the Minnesota Vikings offense entering the 2023 NFL season may impact his production.
The Vikings who are moving on from Adam Thielen and Dalvin Cook will need another receiver and playmaker to step up while limiting opposing defenses from double covering Justin Jefferson even more than it occurred last season.
Nonetheless Jefferson joins a special class of wide receivers in 2023 after coming off leading the league with 1,809 receiving yards to go along with eight touchdowns while being one of two players to average at least 100 receiving yards per game.
2. Davante Adams
Team: Las Vegas Raiders
2022 Stats: 100 REC, 1,516 YDS, 14 TD, 15.2 AVG
Entering the 2023 NFL season, Davante Adams will look to build chemistry with another quarterback as Jimmy Garoppolo is expected to take over under center.
Nonetheless the veteran wide receiver showed his ability to adapt after the team elected to move on from Derek Carr last season. Adams continues to be as consistent as any receiver in the NFL while coming off his fourth NFL season with at least 100 receptions and 1,000 yards receiving. 
In addition, Adams led all wide receivers with 14 touchdown catches while topping the double-digit mark for the 6th time of his NFL career.
1. Ja'Marr Chase
Team: Cincinnati Bengals
2022 Stats: 87 REC, 1,046 YDS, 9 TD, 12 AVG
While the numbers and statistics would slide Ja'Marr Chase much farther down the list, his play when on the field is nearly unstoppable while acting like a video game cheat code for Joe Burrow.
Chase and Burrow have formed one of the best quarterback-wide receiver tandem in the NFL while pushing Burrows passer rating numbers to over 112 while being targeted.
Chase, who was limited to just 12 games last season, pulled in a career high 87 passes while posting his second straight 1,000 yard receiving season (1,046). In addition to those numbers Chase ranked among the top 10 in receiving touchdowns (9) among all receivers despite playing in just 12 NFL games.
How would you rank these NFL Wide Receivers going into the 2023-2024 NFL season? Rank below to be added in the NFL Power Rankings.
Related Links:
POPULAR POSTS
Thank you
Your email has been successfully subscribed.
Sorry, there are no polls available at the moment.