Top 10 Women's College Basketball Small Forwards 2023 Rankings
Ranking the best Female NCAA Small Forwards of 2023 with names such as Ashley Joens, Madi Williams, Haley Jones and more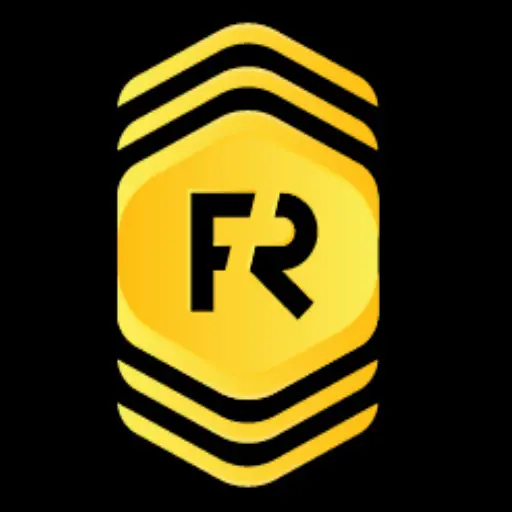 By admin | February 26, 2023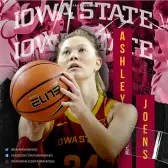 The 2022-2023 NCAA Women's Basketball schedule is off and running while the final full month of the season is upon us.
As the top NCAA Women's basketball programs look to solidify themselves among the standings as well as within the NCAA Women's National Championship Tournament during March Madness, the best women's basketball players are playing at a high level.
This includes an impressive crop of small forwards who are looking to take home the 2023 Cheryl Miller award for the best small forward. The list of the top small forwards in women's college basketball landing on the Top 10 NCAAW Small Forwards  2023 rankings list are all well deserving.
Headlining the list of the best small forwards in women's college basketball is the Iowa State Cyclones senior small forward Ashely Joens.
Joens who has won it each of the previous two NCAA Women's Basketball seasons, is looking to three-peat by winning the award again this season.
Joining Joens on the list of the top small forwards includes Haley Jones of the Stanford Cardinals, Rickea Jackson from the Tennessee Lady Volunteers, Madi Williams of the Oklahoma Sooners, and Shyanne Sellers from the Maryland Terps. Here is a look at the Top 10 NCAAW Small Forwards  2023 Rankings:
Honorable Mention
Lior Garzon
School: Oklahoma State Cowboys
Just missing the Top 10 NCAAW Small Forwards  2023 rankings list is the Oklahoma State Cowboys junior small forward Lior Garzon.
Garzon who is from Ra'anana, Israel is putting together a strong season for the Cowboys during the 2022-23 NCAA Women's College Basketball schedule after transferring in from the Villanova Wildcats this season.
Garzon is currently averaging 11.3 points per game to go along with 3.5 rebounds, and 1.1 assists per game. The junior forward has topped the 20-point mark in four different games this year for the Cowboys.
Skyler Gill
School: North Alabama Lions
While the North Alabama Lions don't often get a ton of recognition among the elite women's basketball schools, Skyler Gill is worth mentioning.
The sophomore small forward from Wichita, Kansas is building on during her second season after putting together a strong freshman season.
Gill is as good as any small forwards on both ends of the floor while showcasing her ability to play defense at a high level.
Entering the final few weeks of February 2023, Gill is averaging 10.7 points per game to go along with 2.7 assists, 1.9 steals, 2.7 blocked shots, and eight rebounds per game.
Top 10 Women's College Small Forwards
10. Taylor Soule
School: Virginia Tech Hokies
Coming in at number 10 on the Top 10 NCAAW Small Forwards  2023 rankings list is the Virginia Tech Hokies senior small forward Taylor Soule.
Soule, who transferred into the Hokies after spending her first four years with the Boston College Eagles, has been a solid addition this year despite seeing some of her recent years success take a step back.
Nonetheless, Soule has averaged 12 points per game this season for the Hokies over 26 games played. In addition, Soule has added 5.6 rebounds, 1.7 assists, and 1.1 steals per game this season for the team. 
9. Grace Berger
School: Indiana Hoosiers
One thing is for certain and that is the Indiana Hoosiers are loaded with talented basketball players across their entire lineup.
One of those talented players is small forward Grace Berger who is in her final season with the team while looking to lead the club on a deep run during the March Madness NCAA Women's Basketball tournament.
Berger is averaging 12.2 points per game to go along with 4.6 rebounds and 5.8 assists while leading the Hoosiers to an impressive 26-1 record.
8. Alyssa Ustby
School: North Carolina Tar Heels
If you want to find a strong dominant small forward on both ends of the floor who can shoot, attack the rim, and also run some of the team's offense Alyssa Ustby is the answer.
The North Carolina Tar Heels junior small forward is not afraid of the big stage while being a top performer for the team each time the team takes it to the hardwood.
Ustby, who is averaging 13.6 points per game and 8.9 rebounds, has posted seven double double performances this season as well as 10 games with at least 10 rebounds.
Her play on the court has helped the Tar Heels to a 5-3 record against AP Top 25 Women's Basketball teams this season.
7. Haley Jones
School: Stanford Cardinals
The Stanford Cardinals continue to rank among the best women's NCAA basketball teams this season after starting the season with a 26-3 record.
One of the Cardinals key stars this season is senior small forward Haley Jones. Jones, who is a strong leader on the floor, is also a solid performer for a very talented Cardinals roster. Jones is currently averaging 13.3 points per game this season to go along with 8.9 rebounds, and 3.9 assists per game.
In addition to ability to score and rebound, Jones is also solid on the defensive end of the floor while nearly averaging one blocked shot and one steal per game. The Cardinals senior is averaging career highs in scoring, rebounds, and assists this season.
6. Gianna Kneepkens
School: Utah Utes
Another big-time performer during the 2022-23 NCAA Women's Basketball schedule has been the Utah Utes sophomore small forward Gianna Kneepkens.
Kneepkens, who is averaging 15.2 points per game to go along with 5.2 rebounds and 2.2 assists per game has helped the Utes to one of the bigger surprises of the current NCAA season.
With the talented small forward on the floor this season the Utes have rolled to an impressive 23-3 record while sitting in second place within the Pac-12 conference.
5. Myah Selland
School: South Dakota State
Rounding out the top five women's small forwards on the Top 10 NCAAW Small Forwards  2023 rankings list is the South Dakota State Jackrabbits senior small forward Myah Seeland.
Selland who might go unnoticed by many basketball experts due to playing a smaller school has shined in her senior year while turning in 13 games with at least 18 points scored pushing her season average to 15.9 points per game.
In addition, the Jackrabbits small forward is averaging 6.3 rebounds, 2.6 assists, and 1.5 steals per contest this season.
4. Shyanne Sellers
School: Maryland Terps
It's hard not to like what Shyanne Sellers and the Maryland Terps are doing on the court this season including their recent blowout win over the 6th ranked Iowa Hawkeyes.
In that AP 10 matchup Sellers posted 17 points to go along with 10 rebounds, seven assists and two steals in a game the Terps would win by 28 points.
Sellers is currently averaging career highs in points per game with 14.6 per game, rebounds with 5.1 per game, assists with 3.2 per game, and steals with 1.9 per game. Sellers has been as good as advertised this season while ranking among the best small forwards in women's basketball. 
3. Madi Williams
School: Oklahoma Sooners
As you start to look around at the most athletic and talented small forwards in women's college basketball, one star that stands out is the Oklahoma Sooners senior Madi Williams.
Williams enters the final week of February 2023 averaging 16.3 points per game to go along with 6.1 rebounds, and 2.8 assists. In addition to that success Williams has been shooting the ball well from the field making 53 percent of her shots and 32.3 percent of her three-point attempts.
On the defensive end of the floor, Williams is a strong defender while recording 1.5 steals per game for the Sooners this season.
2. Rickea Jackson
School: Tennessee Lady Volunteers
When it comes to the top two small forwards among NCAA Women's College basketball both Rickea Jackson and Ashely Joens are as good as they get.
In the end only one player could land at number one while Jackson lands at number two overall. The Tennessee Lady Volunteers senior small forward is currently ranked 29th in the country in scoring while averaging 18.8 points per game.
Her success form the field has been her ability to make shots while ranking 31st while shooting 55.8 percent from the field. To go along with the points, Jackson is currently averaging six rebounds per game to go along with 1.3 assists.
1. Ashley Joens
School: Iowa State Cyclones
In at number one is the Iowa State Cyclones star small forward Ashely Joens. Joens who has taken home the Cheryl Miller award in back-to-back seasons, has the potential to take home the award this season.
The Cyclones who are 17-7 on the season have seen Joens continue to produce at a high level all season. Joens how has averaged at least 20 points in each of the past four seasons and is averaging 20.5 points per game this season to go along with 9.2 rebounds, two assists, and 1.1 steals per game.
Overall, on the year the Cyclones star has posted 10 double doubles and 12 games with at least 20 points scored.
How would you rank these Female college basketball Small Forwards for the 2022-2023 NCAA season? Rank below to be added in the NCAA Power Rankings
Related Links:
POPULAR POSTS
Thank you
Your email has been successfully subscribed.
Sorry, there are no polls available at the moment.