Top 10 NBA Power Forwards 2022 Rankings
Ranking the best Power Forwards in the NBA of the 2021-2022 season as Giannis Antetokounmpo leads the way. Also where Julius Randle, Kevin Durant, Anthony Davis and more rank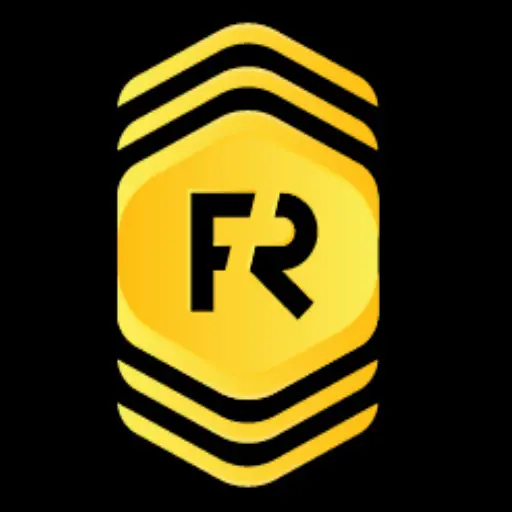 By Fan Author | April 10, 2022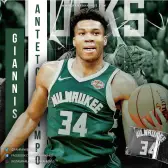 The one position around the NBA that has two of the top three overall players in all the NBA is the power forward position. 
As the 2021-2022 NBA schedule rolled along this proved to be more accurate night in and night as Giannis Antetokounmpo carried his Milwaukee Bucks team to another trip to the NBA playoffs. 
Meanwhile in Brooklyn, when Kevin Durant was not on the floor the Brooklyn Nets lacked their ability to take over games.

As Antetokounmpo and Durant rank as two of the best NBA players in all of basketball, the tandem also rank as the top two power forwards within the NBA while both being well deserving of the top overall spot. 
In addition to those two proven All-Stars, the power forward list includes other top options such as Pascal Siakam of the Toronto Raptors, Domantas Sabonis of the Sacramento Kings, and Julius Randle of the New York Knicks.
With that said, here is our list of the Top 10 NBA Power Forwards in 2021-2022:
Honorable Mention
Darius Bazley
Team: Oklahoma City Thunder 
As his 2021-22 NBA Season was shut down due to a knee injury, the third-year star who elected to skip college and train on his own prior to the 2019 NBA draft has slowly developed into a key role player on a very young Oklahoma City Thunder roster. 
Bazley, who was expected to attend Syracuse, averaged 10.8 points per game tog along with 6.3 rebounds and 1.4 assists per game before being shut down for the remainder of the season. 
Along with being a threat on the offensive side of the floor, Bazley recorded a career high one blocked shot per game while delivering a strong defensive presence down low in the paint. 
Dorian Finney-Smith
Team: Dallas Mavericks
Just missing the Top 10 NBA Power Forwards in 2021-2022 rankings is the Dallas Mavericks power forward Dorian Finney-Smith. 
Finney-Smith who played his ball at the University of Florida ranks 12th in points per game while averaging 10.9 points per game among all power forwards. With the departure of Kristaps Porzingis, higher expectations have been put on the shoulders of the former Gators star throughout the remainder of the season following the NBA trade deadline. 
Finney-Smith has seen an uptick in play down the stretch averaging nearly 12 points per game over the teams last 10 contests while shooting nearly 47 percent from the field (46.9%). 
Top 10 NBA Power Forwards
10. Kevin Love
Team: Cleveland Cavaliers
One aging veteran that has returned in a big way during the 2021-22 NBA season is the Cleveland Cavaliers star Kevin Love.
Love, who has failed to stay healthy over the past few seasons, has appeared in 72 games this season while being a key role player off the bench for the Cavaliers while helping the team make a playoff run. 
Despite not starting, Love managed to average 13.4 points per game to go along with 7.2 rebounds and 2.2 assists. The 13.4 points per game lands Love 9th among all power forwards in scoring and the 7.2 rebounds ranks 6th among all power forwards.
9. Lauri Markkanen
Team: Cleveland Cavaliers
After spending his first four seasons with the Chicago Bulls, Lauri Markkanen has found a role as one of the Cleveland Cavaliers key players night in and night out. 
As the Cavaliers continue to build consistency night in and night out, Markkanen who is not only a threat to drive but also a threat to shoot the three ball shot 35.3 percent from behind the arc in his first season in Cleveland while averaging 14.6 points per game. 
In addition to the 14.6 points per game, Markkanen has averaged 5.7 rebounds and 1.4 assists per game this season while helping the team land a spot in the bracket of the NBA playoffs.
8. Jaren Jackson
Team: Memphis Grizzlies
It's hard not to like the Memphis Grizzlies power forward Jaren Jackson as he continues to demonstrate why the Memphis Grizzlies selected him with the 4th overall pick during the 2018 NBA draft. 
Jackson is extremely athletic on both ends of the floor while giving the Grizzlies another young weapon to pair with All-Star Ja Morant. On the year, Jackson ranks 6th among all power forwards in scoring while averaging 16.4 points per game. 
Jackson has also posted an impressive 2.3 blocked shots per game and nearly one steal per contest while forcing opponents to recognize where he is always at on the floor.
7. Aaron Gordon
Team: Denver Nuggets
The talent and athleticism are both there with the Denver Nuggets power forward who has been known for his ability to get up and dunk. 
In his first full season with the Nuggets, Gordon has slowly emerged as a second weapon behind NBA MVP candidate Nikola Jokic.
 In 74 games this season, Gordon has averaged 14.9 points per game to go along with 5.9 rebounds and 2.5 assists per game. The 14.9 points per game is his season high since registering 16 points per game back during the 2018-19 NBA season.
6. Tobias Harris
Team: Philadelphia 76ers
The Philadelphia 76ers power forward has found his role with the team diminish since the team acquired All-Star James Harden to give the team a big two with him and Joel Embiid. 
Despite seeing his role diminish, Harris still ranks 5th among all power forwards in scoring averaging 17.5 points per game as well as ranking 7th in rebounds (6.9 rpg) and 5th in assists (3.5 apg). 
Harris, who has bounced all around the NBA since being drafted by the Charlotte Hornets back during the 2011 NBA draft, has averaged as high as 20.9 points per game and has posted at least 17 points per game in seven straight seasons.
5. Julius Randle
Team: New York Knicks
One of the bright spots of the 2020-2021 NBA Season was the extreme high level of play of the former Los Angeles Lakers power forward Julius Randle in his second season with the New York Knicks. 
After taking a big stride forward, Randle has seen his points per game drop off during the 2021-2022 NBA Schedule from 24.1 points per game to just 20.1 while also seeing his rebounds and assists both drop. Despite the drop in numbers, Randle remains one of the top power forwards across the NBA.
4. Domantas Sabonis
Team: Sacramento Kings
The Sacramento Kings made a splash before the NBA trade deadline trading for the Indiana Pacers star Domantas Sabonis in a blockbuster trade featuring Buddy Hield in a trade featuring six different players and a second-round draft pick. 
The move gave the Kings a dominant power forwards who can not only play down low but also shoot from behind the three-point line. 
Among all power forwards in the NBA, Sabonis ranks 4th in points per game while averaging 18.9 per game while also ranking 1st in rebound (12.1 rpg) and 2nd in assists (5.2 apg). Overall, Sabonis ranks in the top 30 in the NBA in scoring, rebounds, assists and Player Efficiency Rating. 
3. Pascal Siakam
Team: Toronto Raptors
While often getting overlooked over the past few years, Pascal Siakam has become the face of the Toronto Raptors after the team saw proven stars Kyle Lowry and DeMar DeRozan find new homes. 
The six-foot-eight power forward from New Mexico State, is an interesting option at the power forward position as he can not only position himself down low to play against the game's top big men, but he is also not afraid to step out behind the three-point line. 
Siakam is averaging 22.5 points per game during the 2021-22 NBA season to go along with 8.5 rebounds and 5.2 assists while ranking among the top of each statistic among all power forwards.
2. Kevin Durant
Team: Brooklyn Nets
If it wasn't for missing time the Brooklyn Nets All-Star Kevin Durant would be ranked near the top of every category among all power forwards while potentially challenging the likes of LeBron James and Joel Embiid for the scoring crown. 
That said, despite appearing in only 52 games this season, Durant continues to showcase why he is considered one of the games top stars if not the best basketball player in the NBA. 
Durant can control the offense, take it to the hoop or drop back to hit a shot. Durant is averaging 29.9 points per game while also averaging 7.3 rebounds and 6.1 assists per game. 
1. Giannis Antetokounmpo
Team: Milwaukee Bucks
In the end, the Greek Freak Giannis Antetokounmpo is as dominant as any player in the NBA while leading all power forwards in scoring while averaging 29.9 points per game this season. 
Antetokounmpo is searching for his third NBA MVP award this season while also looking to lead the Milwaukee Bucks to their second straight NBA title. 
In addition to leading all power forwards in rebounds, the Bucks star ranks 2nd in rebounds per game (11.6 rpg) and 1st in assists per game (5.8) among the group. 
How would you rank these Power Forwards for the 2021-2022 NBA Season? Rank below to be added in the Power Rankings and to have a chance to win a gift card to LAZADA, Amazon, Fanatics.com, or more that is specific to you. Join the contest by ranking below.
Related Links:
POPULAR POSTS
Thank you
Your email has been successfully subscribed.
Sorry, there are no polls available at the moment.