Top 10 NBA Centers 2022 Rankings
Ranking the best Centers in the NBA of the 2021-2022 season as Nikola Jokic leads the way. Also where Joel Embiid, Karl-Anthony Towns, Rudy Gobert and more rank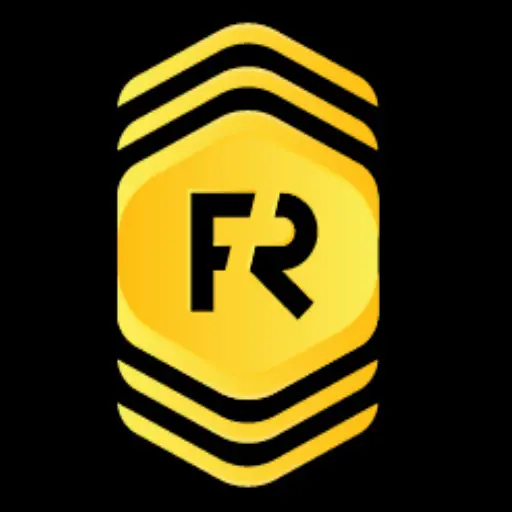 By Fan Author | April 11, 2022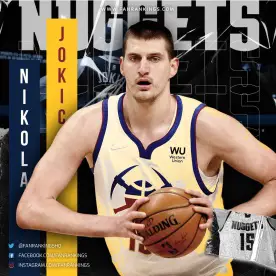 The 2021-2022 NBA Season is nearly in the book as the regular season is set to conclude on Sunday April 10th, 2022. As all eyes turn to the 2022 NBA Playoffs, the chance to reminisce has arrived while opening the door for us to take a look at the Top 10 NBA Centers in 2021-2022. 
Much like many of the other positions, the battle for the top overall spot is a close one as the center position features a few of the game's top overall stars as well as the reigning NBA MVP.
That reigning NBA MVP is the Denver Nuggets star Nikola Jokic who continues to do nearly everything for the Nuggets each time he takes to the hardwood. 
While Jokic is making a strong case to repeat as the leagues NBA MVP, Joel Embiid is making a case of his own to take home the top honors of the NBA while currently leading the NBA in scoring entering the final few days of the regular season. 
The list of top centers doesn't stop there as Karl-Anthony Towns lands just behind them on the list while the likes of Deandre Ayton, Christian Wood and Rudy Gobert also make the cut.
With that said, here is our list of the Top 10 NBA Centers in 2021-2022:
Honorable Mention
Wendell Carter Jr.
Team: Orlando Magic
As you look at each of the Top 10 NBA players rankings list, one thing is common and that is the Duke Blue Devils continue to find ways to produce talented NBA stars. 
This is the case with Wendell Carter Jr, who was drafted with the 7th overall pick during the 2018 NBA draft. 
The former Blue Devils center is putting together his best season since arriving in the NBA setting career highs in various statistics including points per game, rebounds per game and assists per game. Carter Jr is averaging 15 points per game to go along with 10.5 rebounds and 2.8 assists per game across 62 NBA games this season.
Jusuf Nurkic
Team: Portland Trail Blazers
The nine-year veteran who has spent his entire career with the Portland Trail Blazers continues to be a solid option at center each night. 
Nurkic posted his six straight seasons averaging at least double-digit points; however, injuries have been a major concern while limiting his overall production. 
This is the case this season as the Trail Blazers veteran appeared in just 56 games due to various injuries. Despite the missed time, Nurkic averaged 15 points per game to go along with 11.1 rebounds, 1.1 steals and 2.8 assists per game.
Top 10 NBA Centers
10. Jacob Poeltl
Team: San Antonio Spurs
One key aspect to being a solid if not great big man is the ability to block shots and play a key role down low defending the rim. 
This is the case with the San Antonio Spurs big man Jacob Poeltl who is not only a solid contributor on the offensive side of the floor but also on the defensive side of the floor. 
The Spurs big man is averaging 1.7 blocked shots on the year while also grabbing 9.2 rebounds per game. In addition, Poeltl has averaged 13.5 points per game to go along with 2.8 assists. 
9. Nikola Vucevic
Team: Chicago Bulls
Coming in at number nine on the Top 10 NBA Centers in 2021-2022 rankings is the Chicago Bulls center Nikola Vucevic. 
Vucevic, who is in his first full season with the Bulls after being traded from the Orlando Magic prior to the 2021 NBA trade deadline, averaged 17.9 points per game across 71 games marking his lowest total since the 2017-18 NBA season. 
Despite the low scoring production, Vucevic was still a key role player averaging 11.2 rebounds, one blocked shot, one steal and 3.3 assists per game. Vucevic ranked 6th in scoring, assists and rebounds per game among all NBA centers.
8. Jonas Valanciunas
Team: New Orleans Pelicans
While the future is expected to be Zion Williamson, the New Orleans Pelicans required a move to solidify the center position while Williamson plays himself into game shape. 
After spending the past two plus seasons with the Memphis Grizzlies, Jonas Valanciunas found a new home for the 2021-22 NBA Season landing on with the Pelicans. 
The move paid off as Valanciunas averaged his career high 17.9 points per game. In addition, the Pelicans big man averaged 11.6 rebounds per game to go along with 2.6 assists per game across 72 contests. 
7. Clint Capela
Team: Atlanta Hawks
Once a key weapon among a very talented Houston Rockets roster, is now a vital option among the Atlanta Hawks roster who will look to veteran big men to step up during the NBA post season play in games. 
Over the course of the year, Capela continued to demonstrate his ability to play on both ends of the floor averaging 1.3 blocked shots per game while also grabbing 11.9 rebounds. 
While he remained strong in both statistics, Capela saw his lowest point production since the 2015-16 NBA Season. Despite his drop in production, the Hawks turned to Capela in a different role while giving him additional time to rest during the contests.
6. Deandre Ayton
Team: Phoenix Suns 
When you look at the success the Phoenix Suns put together during the 2021-22 NBA Season while finishing with the NBA's top overall record, it is not hard to realize how talented their roster is from top to bottom. 
One of those talented options is the former Arizona Wildcats star Deandre Ayton who put together another strong stat line together to his NBA resume. 
The Suns veteran ranked 7th among all centers in points per game (17.2 ppg) and 10th in rebounds per game (10.2 rpg). Ayton was extremely successful down low while posting a career high 63.8 percent field goal percentage from the field.
5. Christian Wood
Team: Houston Rockets
Coming in at number five on the Top 10 NBA Centers in 2021-22 is the fourth-year star out of UNLV Christian Wood who stepped into the center position after the departure of Clint Capela. 
Wood who joined the Houston Rockets last season has bounced around since entering the NBA playing for the Philadelphia 76ers, Charlotte Hornets, Milwaukee Bucks, New Orleans Pelicans, and Detroit Pistons. 
Since arriving in Houston, Woods has been strong, averaging 21 points per game over 41 games last year while posting 17.9 points per game this season over 68 contests. The Rockets big man also posted one blocked shot per game to go along with 10.1 rebounds and 2.3 assists per contests both career highs.
4. Karl-Anthony Towns
Team: Minnesota Timberwolves
As we start moving up the list the talent level continues to take a big jump up and that is the case with Karl-Anthony Towns as many if not all the NBA teams would love to build their roster around the big man. 
The Minnesota Timberwolves All-Star ranks near the top in multiple statistics among all big men including scoring, rebounds, and assists. Towns, who was drafted during the 2015 NBA Draft out of the Kentucky Wildcats continues to be the face of the Timberwolves each year. 
Currently Towns is averaging the 14th most points per game in the NBA (24.6 ppg), the 16th most rebounds (9.8 rpg) and 61 most assists (3.6 apg) while also ranking 9th in Player Efficiency Rating (24.38). 
3. Rudy Gobert
Team: Utah Jazz 
This is where the Top 10 NBA Centers in 2021-22 rankings list gets tricky as both Joel Embiid and Nikola Jokic put together strong stat lines across the board. 
However, Rudy Gobert, while lacking the offensive numbers, is possibly the best defensive center (possibly the best defensive player) in the NBA and a force both on the glass as well as to block a shot on any shot attempt. 
The Utah Jazz center ranks 1st among centers averaging 14.8 rebounds per game while also ranking 2nd among all centers in blocked shots per game posting 2.1 per contests. Gobert also averaged 15.4 points per game and 1.1 assists while helping the Jazz make another NBA playoff appearance.
2. Joel Embiid
Team: Philadelphia 76ers 
The big debate over which NBA center is the best could be debated back and forth over and over as both Joel Embiid and Nikola Jokic are as talented as any player in the NBA while Rudy Gobert is a defensive force that is hard to find. 
Nonetheless, Joel Embiid of the Philadelphia 76ers lands at number two as he looks to take home the scoring championship while holding a slim 30.4 ppg mark to 30.3 ppg lead over LeBron James with only days remaining. 
The 30.4 points per game marks a career high for Embiid while also seeing him post a career high 4.2 assists. Along with those numbers, Embiid has averaged 11.6 rebounds per game including 9.5 defensive rebounds per game.
1. Nikola Jokic
Team: Denver Nuggets
While Joel Embiid is well deserving of the top spot, it is hard to look past Nikola Jokic as the best center in basketball and one of the best players in the NBA. 
Jokic, who is looking to repeat as the NBA MVP is one of the only players in the league to rank in the top 10 in points per game, rebounds per game, assists per game and Player Efficiency Rating. 
Jokic ranks 9th among all players in scoring (27 ppg), 2nd in rebounds (13.7 rpg), 8th in assists (7.9) and 1st in Player Efficiency Rating (32.89). In addition to leading the league in each category, Jokic leads his team in each statistic as well. 
How would you rank these Power Forwards for the 2021-2022 NBA Season? Rank below to be added in the Power Rankings and to have a chance to win a gift card to LAZADA, Amazon, Fanatics.com, or more that is specific to you. Join the contest by ranking below.
Related Links:
POPULAR POSTS
Thank you
Your email has been successfully subscribed.
Sorry, there are no polls available at the moment.