Top 10 BIG3 Basketball Players 2023 Rankings
Ranking the best BIG3 Basketball Players for this 2023 season as the Enemies Jordan Crawford leads the way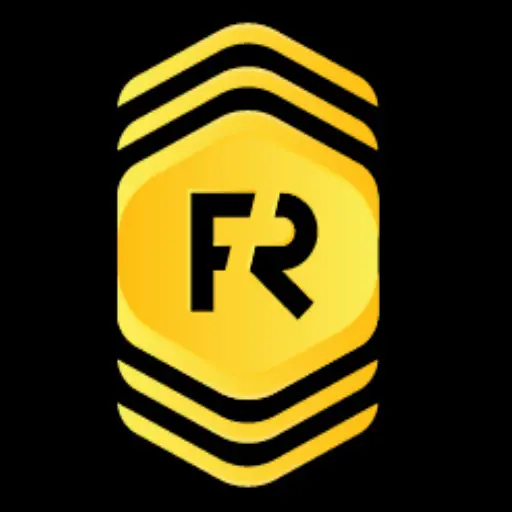 By admin | August 24, 2023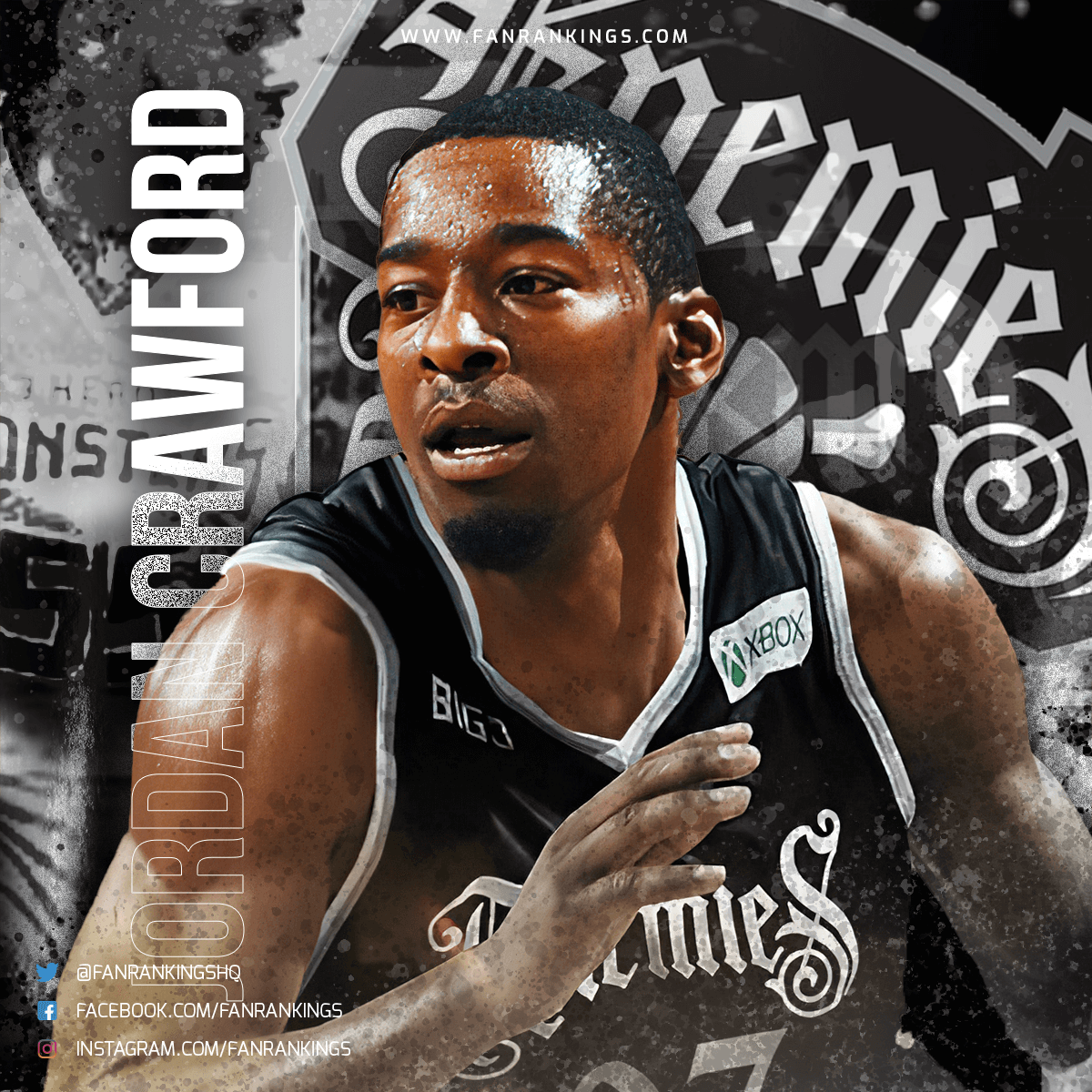 Hip-hop musician and actor Ice Cube is in the limelight once again, as his BIG3 Championship game is set to take place within London's O2 arena on August 26, 2023 we are taking a look at the best BIG3 Basketball Players
This three-on-three professional basketball format is intriguing to say the least, as the Big 3 rosters are typically composed of former NBA stars and international players who've still got the talent to perform at a high level.
In this article, we're going to be looking at the best 10 BIG3 basketball players of the 2023 season. 
Honorable Mention
Larry Sanders
Team: Trilogy
Mr. Sanders has put in what we call "honest work" when it comes to his offensive output for the 2023 campaign.
The former power forward – who represented the Milwaukee Bucks and the Cleveland Cavaliers at the top level of professional basketball – played his part in getting the Triplets to the final championship through his assist contribution of 59. 
Top 10 BIG3 Basketball Players
10. Jonathon Simmons
Team: Ghost Ballers
Jonathon Simmons is another former NBA veteran who had an illustrious playing career at that professional level.
He used to be a shooting guard for top teams like the San Antonio Spurs, Orlando Magic and the Philadelphia 76ers. 
Now, Simmons has performed admirably for the Ghost Ballers this season when it comes to offensive output, best exemplified by his impressive points total of 117 combined with 22 assists. 
9. Mike Taylor
Team: Ghost Ballers
Here we have a player that's performed admirably when compared against his peers, most of whom were seasoned NBA professionals.
Mike Taylor doesn't have as much NBA experience as the other players on this list, as he only featured in a single campaign at the top of America's basketball league pyramid.
Despite that, Taylor has provided a great points contribution for Ghost Ballers this year, notching up 126 points, nine steals, eight blocks, 48 field goals and 19 3-pointers.
Additionally, Mr. Taylor's aggressive playing style, combined with his tenacious defense, has injected energy into Ghost Baller's performances. 
More so, his ability to create fast-break opportunities and capitalize on transition plays has been a key factor in his team's success this campaign.
Mike Taylor too tough 😤🔥#BIG3 #Basketball #Highlights pic.twitter.com/iDrgLSHZAo

— BIG3 (@thebig3) July 30, 2023
8. Earl Clark
Team: Trilogy 
Co-captain for the Trilogy and a top performer this campaign is Earl Clark. 
The highly athletic man standing at 6'10 has half a decade of professional NBA experience, representing:
Phoenix Suns
Orlando Magic
Los Angeles Lakers
Cleveland Cavaliers
New York Knicks
In conclusion, With 137 points scored and 69 rebounds this season, Clark has definitely showcased his versatility in the post and on the perimeter. 
Earl Clark buckets. pic.twitter.com/eomLnLQAjT

— TRILOGY (@BIG3_Trilogy) May 27, 2023
7. Leandro Barbosa
Team: Ball Hogs
Leandro Barbosa may not be getting himself on the scoresheet as much as other players in the BIG3 this season, but his efforts in other areas of the court haven't gone unnoticed.
The Ball Hogs shooting guard has managed to rack up a total of 33 assists, proving his mettle when it comes to setting up his team mates for baskets.
Beyond his offensive contributions, the Brazilian completed eight steals this season and his experience and basketball IQ have translated into mentorship for his younger teammates, elevating the overall performance of his team.
In conclusion, his long run in the NBA – where he posted a career scoring average of 10.6 points per game with a three-point percentage of .387 – means he's well experienced in all the different facets of the game.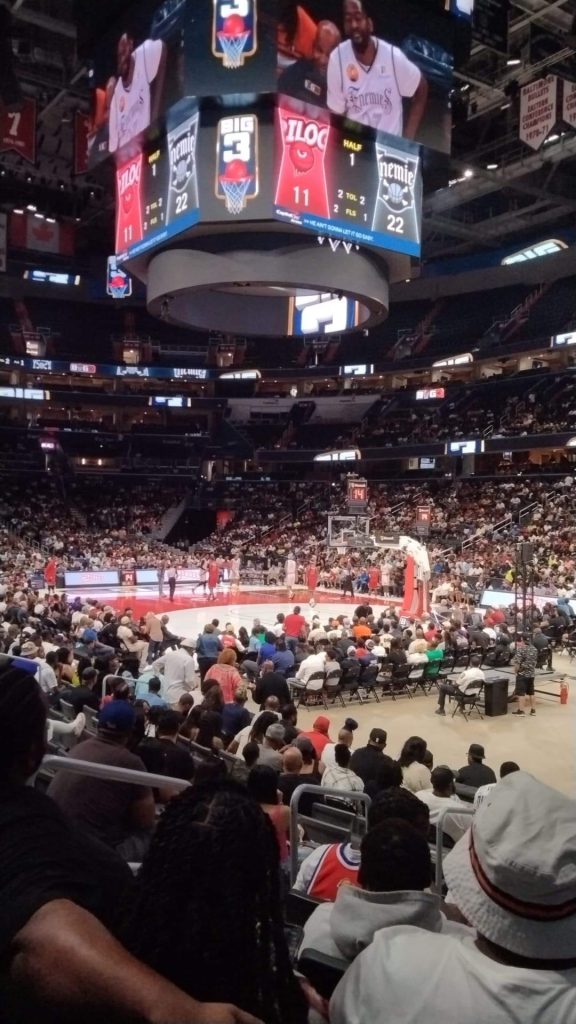 6. Jeremy Pargo
Team: Triplets
Coming in at number six is Jeremy Pargo, a former NBA player who represented the Memphis Grizzlies, the Cleveland Cavaliers along with the Philadelphia 76ers.
Pargo has been amazingly consistent on the points trail this season, achieving a total of 140 points so far this season for the Triplets.
In addition, his lightning-fast handles and ability to drive towards the rim have allowed him to orchestrate a major part of his team's offense.
5. Donte Greene
Team: Killer 3s
You have to admit Donte Greene looks a little bit like James Harden because of the long beard!
Anyway, his facial appearance isn't supposed to be the subject of discussion here so we'll get right into why he makes it at player number five here.
First of all, his versatility has been a game-changer for his team. 
Standing at 6'11", Greene possesses a unique combination of size, shooting ability, and court vision that makes him a force to be reckoned with.
His outside shooting has made him a reliable scoring option from beyond the arc, best exemplified by 17 successful 3-pointer shots. He's also deadly from within the arc, shown by his impressive total of 142 points.
On the other hand, Greene's defensive prowess and shot-blocking ability have also bolstered his team's defensive efforts this campaign, making him a complete two-way player.
4. Jodie Meeks
Team: Ball Hogs
Fourth on the list is former NBA championship winner Jodie Meeks. 
His impressive career at the professional level was marked by successful stints at the Toronto Raptors, the Milwaukee Bucks as well as the Los Angeles Lakers where he had his best statistical season averaging 15.7 points per game on 40.7% shooting from deep.
Now, this guy has done really well in the BIG3 basketball league this season by scoring 141 points, contributing 28 assists and managing a total of 10 steals for his Ball Hogs team.
In addition, he makes a strong argument for being the most well-rounded player in this competition, as his impressive tally of 55 total field goals and 20 successful 3-pointers is nothing to scoff at.
3. Michael Beasley
Team: 3's Company
Third in line we have Michael Beasley. 
With 11 NBA seasons under his belt playing for teams like Miami Heat, Minnesota Timberwolves and the Phoenix Suns, Beasley is a veteran of the game who has always been on the recruitment radar for Ice Cube.
The BIG3 founder confirmed this sentiment in a recent interview:
"It's been a dream of mine from day one to get Michael Beasley into the league and now my dream has come true."
Source – BIG3
Beasley tops the figures for most rebounds in 2023, with a total of 71 to his name. He's also done well to score 151 points, make nine blocks as well as contribute to 60 total field goals.
How to step back feat. Michael Beasley 👀#BIG3 #Basketball #Highlights pic.twitter.com/GRBuD4yg31

— BIG3 (@thebig3) August 6, 2023
2. Joe Johnson
Team: Triplets
The second-best player in the BIG3 this season has to be Joe Johnson of the Triplets.
His stellar NBA career comprising seven trips to the All-Star Game in 17 seasons shows the calibre of player he was back in his heyday.
In 2023, he consistently ranks amongst the best when it comes to important metrics like points, rebounds, assists and total field goals. 
Additionally, with 152 points, 70 rebounds, 22 assists and 66 field goals, Johnson's output has been nothing short of remarkable.
More so, for each of these respective statistics, Johnson manages to rank in the top five of the standings, which gives massive credence to his ability to put points on the board that have seen them guarantee a place in the final championship game.
1. Jordan Crawford
Team: Enemies
Finally, we have the exceptionally talented Jordan Crawford coming in at number one. 
Crawford was a seasoned NBA professional who completed six seasons – averaging 10 or more points in each of his first five – in the top division of the NBA. 
He represented the following teams during his career in the NBA:
Washington Wizards
Boston Celtics
Golden State Warriors
New Orleans Pelicans
Atlanta Hawks
His performances for Enemies this season have been nothing short of outstanding, as he's on top of the statistical leaderboard with the most points (154) and successful 3-pointer shots (21).
In conclusion, Mr. Crawford's teammates will be relying on his well-rounded performance in the final championship game, which is bound to be a fierce contest.
BIG3 Championship
Ultimately, this article has given you a comprehensive run-through of the Top 10 BIG3 Basketball players who've performed in the current 2023 season. 
We've covered the offensive and defensive traits of each of the aforementioned names, as well as provided statistical insight into their current ability. 
As we gear up for the BIG3 championship final between Triplets and Enemies later on August 26, 2023, this post will serve as a useful reference point for readers looking to delve deeper into this particular basketball competition.
How would you rank these BIG3 basketball players in the 2023 BIG3 season? Rank below to be added in the FIBA Power Rankings..
Related Links:
POPULAR POSTS
Thank you
Your email has been successfully subscribed.
Sorry, there are no polls available at the moment.