Top 10 FIBA World Rankings
Ranking the best FIBA Basketball Teams in the World competing for the FIBA World Cup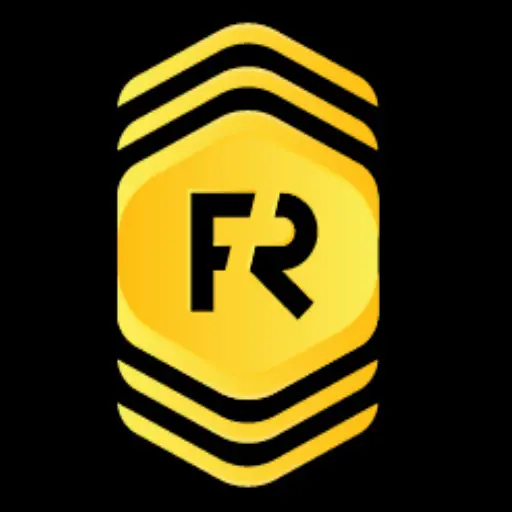 By admin | July 6, 2023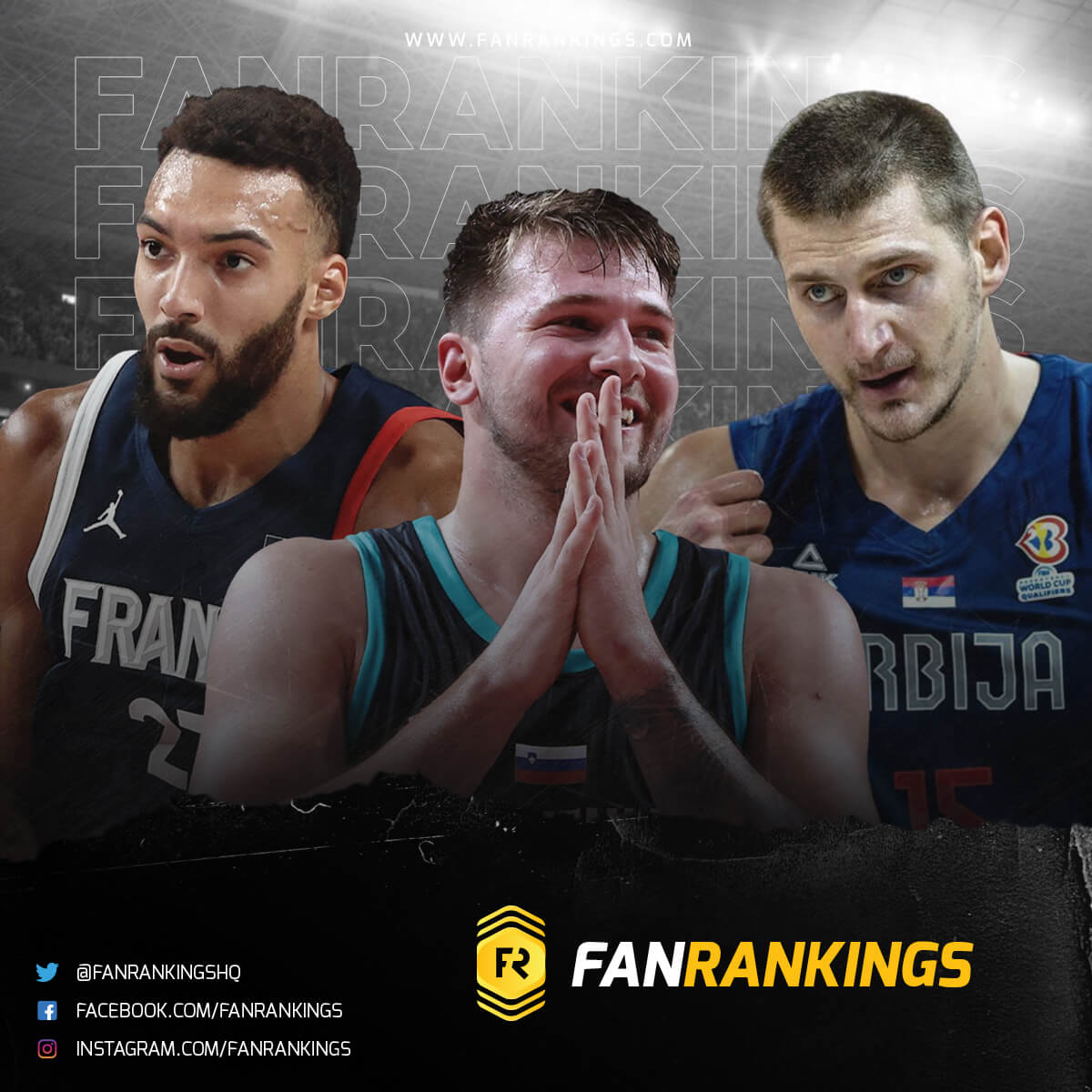 FIBA Basketball World Rankings 2023
The popularity of basketball continues to rise all around the world while the sport in general ranks among the best sports played worldwide.
With the growth of the game of basketball and the popularity of the sport, talented basketball players continue to develop not only in the United States within top tier college basketball programs and the NBA, but also in professional basketball leagues in nearly every country.
While basketball players within the NBA as well as College Basketball are often more well known, the FIBA World Cup 2023 allows players to make a name for themselves all around the world.
As the 2023 FIBA World Cup gets set to tip off on August 25th, 2023, the opportunity to look at the top teams landing on the Top 10 FIBA World Rankings 2023 list has arrived.
When you think of the best basketball teams around the world the first team that stands out is the United States who has the top basketball program in the World in the NBA as well as a stellar college basketball program.
With this Team USA is loaded with talented young stars including Anthony Edwards of the Minnesota Timberwolves, Tyrese Haliburton of the Indiana Pacers, and 2023 NBA Rookie of the Year Paolo Banchero of the Orlando Magic.
Coming in just behind Team USA among the beset FIBA teams in 2023 is Spain who will look to repeat as FIBA World Cup Champions. Meanwhile France will look to move up after finishing third during both the 2019 and 2014 FIBA World Cups. Here is a look at the Top 10 FIBA World Rankings 2023.
FIBA Qualifiers
| | | | |
| --- | --- | --- | --- |
| Group A | Group B | Group C | Group D |
| Dominican Republic | South Sudan | Greece | Lithuania |
| Philippines | China | New Zealand | Montenegro |
| Angola | Serbia | Jordan | Egypt |
| Italy | Puerto Rico | USA | Mexico |
| | | | |
| Group E | Group F | Group G | Group H |
| Australia | Venezuela | Iran | Lebanon |
| Japan | Slovenia | Spain | France |
| Germany | Georgia | Brazil | Latvia |
| Finland | Cape Verde | Ivory Coast | Canada |
Honorable Mention
Brazil
Notable Players: Marcelinho Hueratas, Bruno Caboclo
Landing just outside of the Top 10 FIBA World Rankings 2023 is Brazil who will be making their 19th appearance at the FIBA World Cup.
Brazil is an interesting team who has shown their potential to make a deep run during the upcoming 2023 FIBA World Cup including an 83-76 win over a solid Team USA roster back in late February.
While the team lacks proven NBA talent, the team is built around a solid young core including Marcelinho Hueratas and Bruno Caboclo. During qualifying play Caboclo averaged 14.9 points per game to go along with 7.2 rebounds, one steal, and 1.4 blocked shots per game.
Finland
Notable Players: Mikael Jantunen, Sasu Salin
Another notable country looking to make a splash during the upcoming FIBA World Cup is Finland. Finland was solid over their last four qualifying games going 2-2 including picking up a 97-95 win over Israel while their two losses both came at the hands of Germany.
Overall Finland has a solid scoring team that finished 5th in scoring during qualifying play while averaging 81.5 points per game. Looking to lead Finland on a strong run are veteran Sasu Salin and the teams young star Mikael Jantunen.
Jantunen finished qualifying play strong posting at least 15 points in each of the teams final three games while finishing play averaging 12.3 points per game to go along with 5.9 rebounds.
Top 10 FIBA Basketball Rankings
10. Dominican Republic
Notable Players: Jean Montero, Karl-Anthony Towns (Questionable)
Coming in at number 10 on the Top 10 FIBA World Rankings 2023 is the Dominican Republic who will look to make some noise at the upcoming world cup of basketball.
The big question surrounding the Dominican Republic is whether Karl-Anthony Towns will suit up for the country. If the Minnesota Timberwolves big man does in fact suit up for the Dominican Republic the team will have one of the top talents within the tournament anchoring down their roster.
In addition to Towns, the team also has the talented Jean Montero who is just 20 years old and is coming off a strong performance during the Americas qualifiers.
Montero finished 17th among all players during qualifying averaging 12.2 points per game while scoring 61 points over the team's final three games.
9. Greece
Notable Players: Kostas Sloukas, Nikos Rogkavopoulos, Giannis Antetokounmpo (Questionable)
Entering the 2023 FIBA World Cup, Greece is a loaded roster filled with a very young core that has up and coming talent to compete among the best basketball teams in the world.
While Greece lands at number nine among the best FIBA men's basketball teams heading into the world cup of basketball, much of their uncertainty revolves around Giannis Antetokounmpo who is only expected to play for his country if he is 100% healthy come August.
If Antetokounmpo plays Greece is a potential top three team, if he doesn't play, they still rank among the top 10 teams in play. The team will lean on Kostas Sloukas and Nikos Rogkavopoulos to help carry the load with or without the Greek Freak on the floor. 
8. Germany
Notable Players: Dennis Schroder, Franz Wagner
When it comes to ranking the best basketball teams heading into the 2023 FIBA World Cup, each of the Top 10 FIBA men's basketball teams are talented to rank higher than actually ranked.
Nonetheless German lands at number eight among the teams at the upcoming tournament that starts in late August.
Germany showcased their potential during the EuroBasket 2022 tournament finishing third behind Spain and France. The team finished qualifying play strong beating Sweden 73-66 before handing Finland an 87-81 loss.
However, as play gets set Germany is a talented roster that includes NBA players Dennis Schroder and Franz Wagner who both are talented players who can carry the team on a run in 2023.
7. Slovenia
Notable Players: Luka Doncic, Jordan Morgan
When it comes to a roster featuring one of the best players in the world it is hard to look past Slovenia. Slovenia who enters the 2023 FIBA World Cup is a front runner to make a deep run led by NBA All-Star Luka Doncic.
Doncic who has been a headline name in the NBA since arriving showcased his talents during international play over his career.
With Doncic on the floor along side talented players including Jordan Morgan, Mike Tobey, and Klemen Prepelic, Slovenia has the firepower to make a run at the title in 2023.
6. Canada
Notable Players: Shai Gilgeous-Alexander, Kelly Olynyk
One FIBA basketball team that might get overlooked entering the upcoming world cup of basketball is Canada.
Team Canada was one of the more impressive teams during qualifying while leading all teams at the FIBA Basketball World Cup America's Qualifiers in scoring finishing averaging 97.7 points per game as a team.
Headlining the high scoring Canada offense is current Oklahoma City Thunder guard Shai Gilgeous-Alexander who is coming off his best season in the NBA.
As Gilgeous-Alexander looks to power Canada the team also features a deep roster including Kelly Olynyk and Kyle Wiltjer.
5. Serbia 
Notable Players: Nikola Jokic, Aleksa Avramovic, Milos Teodosic
Rounding out the Top 5 on the Top 10 FIBA World Rankings 2023 is Serbia who finished European Qualifying ranked 7th in scoring while averaging 80.9 points per game as a team.
Entering play Serbia is one of the top teams expected to compete for the championship with Nikola Jokic at the center of the roster.
With Jokic's ability to play on both ends of the floor while also being a player who can set up his team, Serbia will be a difficult team to beat come tournament time. In addition to Jokic, Serbia features a roster that includes Aleksa Avramovic and Milos Teodosic. 
4. Australia
Notable Players: Matthew Dellavedova, Dejan Vasiljevic
Australia continues to be one of the best men's basketball programs from around the world while producing talented teams year in and year out.
This includes winning not one but two FIBA Asia Cups over the past few years while also making it to the semi-finals at the 2021 Olympics and 2019 FIBA Basketball World Cup.
While the team lacks the big name NBA player as other countries outside of the United States, Australia is built around a deep roster that includes the veteran NBA player Matthew Dellavedova as well as Dejan Vasiljevic.
In three games during qualifying play Vasiljevic posted 58 total points to go along with 12 rebounds, eight assists, and two steals. 
3. France
Notable Players: Rudy Gobert, Evan Fournier
When it comes to the top three FIBA teams entering the world cup of basketball in 2023, each are very talented teams with only one team being able to land atop.
That said, France slides in at number three entering the upcoming 2023 FIBA World Cup. France finished off qualifying play during the European Qualifiers ranked 6th in scoring while averaging 81.1 points per game and 6th in rebounding averaging 38.6 points per game.
While Victor Wembanyama and Joel Embiid will not compete, France has a solid team including defensive star Rudy Gobert of the Minnesota Timberwolves as well as Evan Fournier. 
2. Spain 
Notable Players: Tyson Perez, Willy Hernangomez, Rudy Fernandez
In some eyes Spain could have easily landed as the best basketball team entering the 2023 FIBA World Cup. The team is loaded with talented players while showcasing their talents over the past four plus years including taking home the 2019 FIBA World Cup Championship as well as the EuroBasket 2022 Championship.
Spain finished European qualifying play averaging the second most points per game at 83.1 points per game while also averaging 39.5 rebounds per game and 21.1 assists per game.
Headlining the roster is Willy Hernangomez, Tyson Perez, and Rudy Fernandez who all averaged 11 points per game during qualifying play.
1. United States (Team USA)
Notable Players: Paolo Banchero, Tyrese Haliburton, Anthony Edwards
It is hard to look past Team USA as the number one team among the Top 10 FIBA World Rankings 2023 list. The United States will enter play with a strong NBA driven roster led by 2023 NBA Rookie of the Year Paolo Banchero.
In addition to Banchero the team will feature talented young star Anthony Edwards of the Minnesota Timberwolves, Jalen Brunson of the New York Knicks, Tyrese Haliburton of the Indiana Pacers, and Bobby Portis of the Milwaukee Bucks.
How would you rank these FIBA teams going into the 2023 FIBA Championship? Rank below to be added in the FIBA Power Rankings..
Related Links:
POPULAR POSTS
Thank you
Your email has been successfully subscribed.
Sorry, there are no polls available at the moment.