MLB Top 10 Third Basemen 2022 Rankings
Ranking the best Third Basemen of 2022 so far as Jose Ramirez leads the way. Also where Nolan Arenado, Rafael Devers, Manny Machado and more rank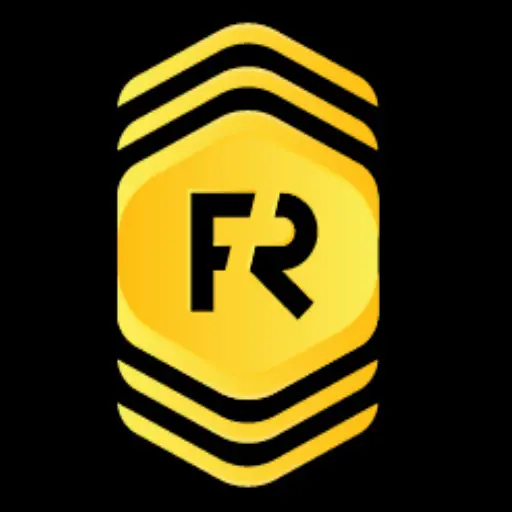 By Test User | July 24, 2022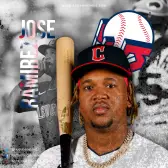 The talent across Major League Baseball is loaded with a ton of stars across both the American and National League.
Some of that talent is slotted in at third base, as some of the game's top producing stars lead the list as the top third basemen in baseball.
While debates could be made for four or five of the top third baseman in all of baseball. 

One of those top third baseman that lands on the Top 10 Third Baseman 2022 rankings is the Cleveland Guardians All-Star Jose Ramirez.
While Ramirez has been a household name as one of the best third baseman in baseball, other top players at the position include Manny Machado of the San Diego Padres, Nolan Arenado of the St. Louis Cardinals, Austin Riley of the Atlanta Braves and Rafael Devers of the Boston Red Sox. 

Here is a look at the Top 10 Third Baseman 2022 rankings. 
Honorable Mention
Alec Bohm
Team: Philadelphia Phillies
Landing just outside of the Top 10 Third Baseman 2022 rankings list is the Philadelphia Phillies third baseman Alec Bohm. Bohm, who is just 25 years old, continues to develop into an everyday third baseman for the Phillies.
In 82 games during the 2022 MLB schedule, Bohm is batting .273 with 12 doubles, two triples and six home runs.
In addition to those numbers, Bohm has posted a .307 On Base Percentage to go along with 83 hits, 41 runs scored, and 33 runs batted in across 304 at bats this season.
Matt Chapman
Team: Toronto Blue Jays 
Much like his former teammate Matt Olson, Matt Chapman has found himself a new home within the Toronto Blue Jays lineup.
Chapman who continues to be one of the top fielding third basemen in Major League Baseball has also put together a solid stat line for the Blue Jays in 2022.
Over 283 at bats on the year, Chapman is batting .219 with 14 doubles, 13 home runs and 40 runs batted in while also posting a .293 On Base Percentage. 
Top 10 Third Basemen
10. Justin Turner
Team: Los Angeles Dodgers
The Los Angeles Dodgers third baseman and former NLCS MVP, Justin Turner continues to produce at a high-level despite being one of the older third baseman in all of baseball.
Turner, who is 37 years old, is batting .250 on the year with eight home runs, 46 runs batted in and a .720 OPS mark.
In addition to his success this season, Turner has been red hot over his last 15 games for the Dodgers entering July 12th, 2022.
Over that stretch, Turner is batting .385 with 20 hits in 52 at bats including four home runs to go along with 11 runs batted in. 
9. Patrick Wisdom
Team: Chicago Cubs
A new name to the list of the top third baseman in baseball 2022 is Patrick Wisdom of the Chicago Cubs.
As the Cubs have had to move on from former NL Rookie of the Year Kris Bryant, new faces have emerged within their roster.
While Wisdom is a new name, he has produced much like many of the top third baseman across MLB in 2022.
Wisdom, who is 30 years old this season, ranks tied for 4th in home runs with 17, tied for 8th in runs batted in with 45 and is tied for 10th with 17 doubles on the year.
8. Alex Bregman
Team: Houston Astros
As some would consider Alex Bregman the best third baseman in baseball, he has yet to return to the form he produced before the COVID-19 shortened season in 2020.
That said, the Houston Astros third baseman has put together a solid start to the 2022 MLB season as he has picked up 19 doubles, 11 home runs and 50 walks across his first 288 at bats this season.
His production at the plate has helped him drive in 45 runs to go along with a .240 batting average and a solid .359 On Base Percentage. 
7. Eugenio Suarez
Team: Seattle Mariners
If you want a third baseman that can produce at the plate year in and year out, you don't have to look no farther than Eugenio Suarez who continues to produce as a top tier third baseman.
Now spending his time with the Seattle Mariners, Suraez is currently tied for 10th in doubles with 17, tied for 7th with 15 home runs and is 10th with 44 runs batted in on the year.
His product has started to heat up of late as the first year Mariners third baseman is hitting .320 over his last seven games with two home runs and six runs driven in.
6. Brandon Drury
Team: Cincinnati Reds
With Eugenio Suarez moving on to the Seattle Mariners, the door opened for Brandon Drury to take over the third base role for the Cincinnati Reds in 2022.
That is exactly what he has done while producing near the top of the list among all third baseman around the game of baseball.
The 29-year-old right-handed hitting third baseman is batting .277 across 289 at bats this season while picking up 18 home runs and driving in 50 runs.
Drury currently ranks inside of the top 10 in hits (80), doubles (18), triples (2), home runs (18), runs batted in (50), and On Base Percentage (.333). 
5. Nolan Arenado
Team: St. Louis Cardinals
As we shift into the top five of the Top 10 Third Baseman 2022 rankings list, it is hard to separate each of them as they each rank as some of the best third baseman to play the game over the past 5-10 MLB seasons.
However, only one player can land at each spot with Nolan Arenado landing at number five on the list.
Arenado, who has been one of the best fielding third baseman of All-Time, has not seen his production slow down in 2022 as he currently sits with a .292 batting average while hitting 20 doubles, 17 home runs and driving in 55 runs all before the 2022 MLB All-Star game.
4. Manny Machado
Team: San Diego Padres 
Could this be the year Manny Machado lands his first NL MVP award? Only time will tell but one thing is for certain and that he is putting together one of the best seasons among all players in the National League in 2022.
Currently Machado is batting .310 on the year with 90 hits, 19 doubles, 15 home runs and 51 runs batted in.
His production both in the field at third base as well as at the plate has the San Diego Padres competing as one of the top teams in the National League.
3. Austin Riley
Team: Atlanta Braves
Many questions were asked during the off-season after the team lost out on former face of the organization Freddie Freeman.
Nonetheless, one name that has slid his way into the face of the organization is that of Austin Riley. Riley, who is just 25 years old, is putting together possibly his best season at the plate over his first 337 at bats this season.
Riley is currently batting .282 on the year with 95 hits, 21 doubles, 24 home runs and 57 runs batted in.
Currently the Braves third baseman ranks 2nd in hits (95), 3rd in doubles (21), 1st in home runs (24), and 2nd in runs batted in (57) among all third baseman.
2. Rafael Devers
Team: Boston Red Sox
Landing at number two on the Top 10 Third Baseman 2022 rankings is the Boston Red Sox third baseman Rafael Devers who currently sits third in all of baseball with a .327 batting average. 
Overall, on the year Devers has picked up 106 hits over his first 324 at bats on a Red Sox team that ranks near the top of all baseball in nearly every offensive category.
In addition to the 106 hits, Devers has 27 doubles, 19 home runs, 51 runs batted in, a .384 On Base Percentage and a 4.0 Wins Above Replacement mark leading all third baseman in 2022.
1. Jose Ramirez
Team: Cleveland Guardians
Coming in at the top of the list as the best third baseman in baseball 2022 is the Cleveland Guardians long time All-Star Jose Ramirez.
Ramirez who is heading to his 4th All-Star team in 2022 currently leads all third baseman with 68 runs batted in.
To add to that success, Ramirez has also picked up 89 hits to start the season including leading all second baseman with 29 doubles to go along with four triples, 17 home runs and 39 walks. 
His production on the field has him ranked 9th in all of baseball with a 3.5 Wins Above Replacement mark.
How would you rank these Third Basemen so far? Rank below to be added in the MLB Power Rankings 
Related Links:
POPULAR POSTS
Thank you
Your email has been successfully subscribed.
Sorry, there are no polls available at the moment.