MLB Top 10 Shortstops 2022 Rankings
Ranking the best shortstops of 2022 so far as Dansby Swanson leads the way. Also where Trea Turner, Xander Bogaerts, Corey Seager and more rank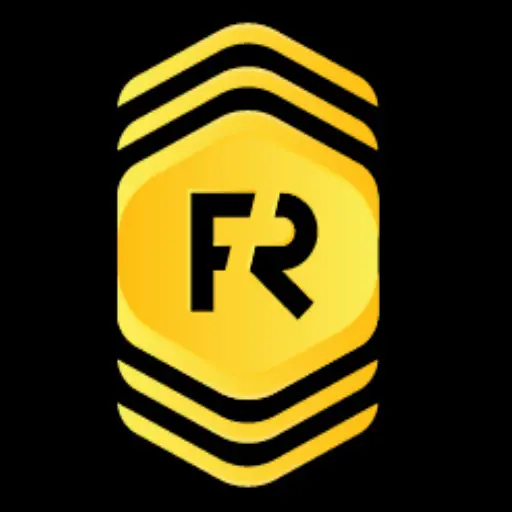 By Test User | July 20, 2022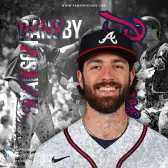 The Top 10 Shortstops 2022 rankings list continues to evolve while looking different then what it may have looked at before the start of the season.
However, while Fernando Tatis Jr is not on the list due to not playing this year, many of Major League Baseball's top shortstops continue to put together big seasons. 
One name at the top of the list is the Atlanta Braves All-Star shortstop Dansby Swanson who continues to be one of the best offensive shortstops as well as one of the best defensive shortstops in baseball.
As you continue to look around the game of baseball, many other top shortstops have stellar resumes during the 2022 MLB schedule including Trea Turner, Corey Seager and Francisco Lindor. 

While you may ask "who is currently the best shortstop in baseball", the debate could be made for each of those stars to land at number one. That said, here is our Top 10 Shortstops 2022 rankings list. 
Honorable Mention
Javier Baez
Team: Detroit Tigers
Coming in just outside of the Top 10 Shortstops 2022 rankings list is the Detroit Tigers shortstop Javier Baez.
Baez, who has been around the Majors since making his debut during the 2014 MLB season, continues to put together solid offensive seasons year in and year out.
Through 72 MLB games, Baez is batting .213 with 14 doubles, two triples, nine home runs and 33 runs batted in.
While those numbers are from some of his past performances at the plate, the numbers still rank high among all other shortstops playing the position. 
Jeremy Pena
Team: Houston Astros
A fresh face among the top shortstops is the Houston Astros rookie Jeremy Pena who is making a run as a rookie of the year candidate in 2022.
Pena, who is just 24 years of age, is putting together a brilliant first season in the Majors. Through 64 games in 2022, Pena is batting .266 for the Astros with nine doubles, one triple, and 12 home runs.
In addition, the Astros shortstop has driven in 32 runs, walked 13 times, picked up 63 hits and has a .314 On Base Percentage.
Top 10 MLB Shortstops
10. Amed Rosario
Team: Cleveland Guardians
When you are looking for an all-around good shortstop, they must be able to hit, field and run the bases.
Amed Rosario checks off each of those boxes including being able to field the shortstop position. The Cleveland Guardians shortstop has posted the 9th best fielding percentage mark among all shortstops with a .976 mark.
In addition to the glove, Rosario has picked up 75 total hits on the year including 12 doubles, five triples, four home runs and 25 runs batted in over the course of 71 games played.
9. Bobby Witt Jr.
Team: Kansas City Royals
Joining fellow rookie Jeremy Pena on the list as one of the best shortstops in MLB, is the Kansas City Royals shortstop Bobby Witt Jr.
Witt, who started off the season slow, has seen his production increase of late while boosting his batting average to .239 on the year.
In addition to batting average, Witt is tied for 6th among all shortstops with 12 home runs, 7th in runs batted in with 42, and 7th in doubles with 17. 
8. Willy Adames
Team: Milwaukee Brewers
Only thing holding back Willy Adames from being a top five shortstop on our list of the Top 10 Shortstops 2022 rankings, is his struggles at consistency at the plate.
Through 62 games played, Adames is batting just 2.17 while posting a .290 On Base Percentage and striking out 74 total times.
That said, Adames is still one of the top power hitting shortstops while trailing only Corey Seager in home runs. Adames has 17 home runs on the season to go along with 13 doubles, 44 runs batted in, and 43 runs scored on the year.
7. Carlos Correa
Team: Minnesota Twins
As Carlos Correa makes a new home in Minnesota after joining the Minnesota Twins during the off-season prior to the start of the 2022 MLB schedule, is now adapting to a less hitter friendly ballpark.
Despite losing the hitter-friendly ballpark features of the Houston Astros home stadium, Correa is still putting together solid numbers during the 2022 MLB season.
Correa is 5th among all shortstops with a .275 batting average while also picking up 13 doubles, 10 home runs and 30 runs batted in. 
6. Corey Seager
Team: Texas Rangers
When you look at the top shortstops in Major League Baseball, Corey Seager ranks near the top of the list in nearly every offensive category.
The Texas Rangers shortstop currently leads all shortstops in home runs with 18 while also ranking tied for 5th with 44 runs batted in and tied for 6th with 76 total hits.
However, one thing that has lowered his status on the list is his fielding which has produced 11 errors in 334 chances this season. 
5. Bo Bichette
Team: Toronto Blue Jays
Coming in at number five on the list of the Top 10 Shortstops 2022 rankings is the Toronto Blue Jays shortstop Bo Bichette.
Bichette, who has been red hot over the past seven days leading into July 11th, 2022, has picked up eight hits over his last 28 at bats including one double, two home runs while driving in five runs.
His recent success has pushed his season totals to a .259 batting average while also having 14 home runs and 48 runs batted in.
His offensive production continues to rank up near the top among all shortstops while he sits at just 24-years-old in 2022. 
4. Francisco Lindor
Team: New York Mets
The New York Mets shortstop can do it all as he ranks near the top among all shortstops in fielding percentage (.978), and assists (210).
To go along with the defensive metrics, Francisco Lindor has also posted a solid stat line at the plate while ranking 6th in hits with 76.
To go along with the hits, Lindor is batting .236 on the year with 11 doubles, two triples, 14 home runs and 58 runs batted in. 
3. Xander Bogaerts
Team: Boston Red Sox
The Boston Red Sox continue to put together a big-time performance during the 2022 MLB schedule while Xander Bogaerts has been a key player for the roster.
The Red Sox shortstop leads all shortstops in batting average while posting a .314 mark through his first 299 at bats.
To go along with the .314 batting average, Bogaerts leads all shortstops in On Base Percentage (.392).
In addition, Bogaerts has picked up the 2nd most doubles (21), 1st most walks (35), and recorded the second highest OPS (.847) among all shortstops.
2. Trea Turner
Team: Los Angeles Dodgers 
You could flip flop Trea Turner to the number one position and Dansby Swanson to the number two position and it would still look alright.
That said, Turner lands at number two just behind Swanson as the best shortstop in baseball 2022. Turner is currently batting .301 on the year with 22 doubles, 11 home runs, 61 runs batted in and a .474 slugging percentage.
Once a dominant stolen base threat has yet to swipe a bag in 2022 but has scored 46 times and picked up the most hits among all shortstops (103).
1. Dansby Swanson
Team: Atlanta Braves 
In the end, it is hard not to slot Dansby Swanson in as the best shortstop in baseball while also putting him at number one on the Top 10 Shortstops 2022 rankings list.
The Atlanta Braves shortstop ranks 1st among all shortstops in fielding percentage (.985), 2nd in fewest errors (5), and 1st in assists (227).
While his glove has been extraordinary to start the season his bat has been just as good. Swanson ranks 5th in doubles (19), 3rd in home runs (14), 3rd in runs batted in (50), 2nd in On Base Percentage (.357) and 1st in On Base percentage (.848) through his first 87 games played this season.
How would you rank these Shortstops so far? Rank below to be added in the MLB Power Rankings 
Related Links:
POPULAR POSTS
Thank you
Your email has been successfully subscribed.
Sorry, there are no polls available at the moment.