MLB Top 10 Second Basemen 2022 Rankings
Ranking the best second basemen of 2022 so far as Jose Altuve leads the way. Also where Jake Cronenworth, Marcus Semien, and more rank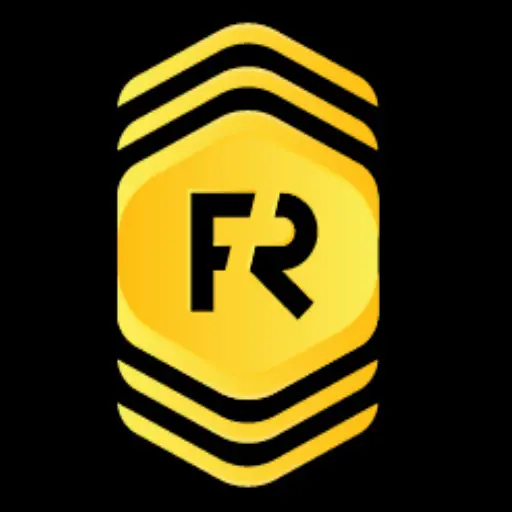 By Test User | July 21, 2022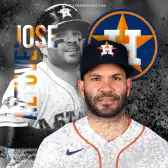 Once a position known for just fielding and speed, the second baseman position continues to evolve to include some of the game's top offensive players in both the American and National league.
One of those top second baseman is the Houston Astros Jose Altuve who continues to be the best second baseman in all of baseball.

As Altuve continues to hold the reigns among second baseman, multiple newcomers have landed on the list either due to position changes or since their production has taken a big increase during the 2022 MLB season.
Two players who have seen their positional change benefit them in 2022 are Marcus Semien of the Texas Rangers and Trevor Story of the Boston Red Sox. 
While those three second baseman are all-top tier talent at the position, MLB is filled with a long list of second baseman options to join them. Here is our list of the Top 10 Second Baseman 2022 rankings list.
Honorable Mention
Jorge Polanco
Team: Minnesota Twins
Just missing the cut inside the Top 10 Second Baseman 2022 rankings list is the Minnesota Twins Jorge Polanco.
Polanco who has spent his entire career with the Twins continues to be a productive hitter for the team after posting a career high 33 home runs and 98 runs batted in during the 2021 MLB season.
This season Polanco has posted a .242 batting average to start the season over 69 games played while also picking up 10 doubles, 12 home runs and 44 runs batted in. 
Cesar Hernandez
Team: Washington Nationals
When it comes to all around second baseman, Cesar Hernandez of the Washington Nationals fits the big perfectly. Hernandez is a solid hitter and an exceptional fielding second baseman.
The Nationals second baseman currently ranks 2nd in all of baseball with a .991 field percentage mark and only three total errors over 335 total chances.
In addition to his fielding performance, Hernandez ranks 8th in runs scored with 42 among all second baseman while also ranking 2nd in total hits with 84 on the year.
Top 10 MLB Second Basemen
10. Jeff McNeil
Team: New York Mets
After putting together a solid 2021 MLB season on paper, Jeff McNeil of the New York Mets has continued that success in 2022 while helping the Mets to the top of the National League East division.
McNeil currently ranks 4th among all second baseman in hits with 82 hits over 264 at bats. In addition to the hits, McNeil has picked up 19 doubles, one triple, four home runs, and 35 runs batted in. 
9. Ketel Marte
Team: Arizona Diamondbacks
The 28-year-old second baseman of the Arizona Diamondbacks continues to be one of the bright spots among the roster during the 2022 MLB season.
After a down year in 2021 that limited Ketel Marte to just 90 games, Marte has appeared in 77 games through the second week of July 2022. Marte is batting .266 on the year with 25 doubles, one triple, six home runs, 38 runs batted in, and 41 runs scored.
The 25 doubles lead all second baseman on the year while helping him produce the 4th best On Base Percentage (.361), and the 6th best OPS (.793). 
8. Whit Merrifield
Team: Kansas City Royals
While Whit Merrifield of the Kansas City Royals is not the same player, he was just a few seasons ago when he stole 40 bases, he is however still one of the best overall second basemans in all of baseball.
The 33-year-old veteran who could be a trade chip for the Royals before the 2022 MLB trade deadline, is still batting .240 on the year with the 2nd most stolen bases among all second baseman with 14 on the year.
In addition, Merrifield has picked up 18 doubles, 81 hits, one triple, five home runs and 36 runs batted in through his first 338 at bats this season.
7. Marcus Semien
Team: Texas Rangers
After spending the primary start of his career as a shortstop, Marcus Semien has slowly transitioned over to second base over the past few seasons as both the Toronto Blue Jays and now the Texas Rangers have found other top tier talent at the position.
First it was Dante Bichette Jr with the Blue Jays and this off-season the Rangers added both Semien as well as Corey Seager.
The Rangers second baseman ranks 7th among the group with a .985 fielding percentage to go along with 79 hits, 11 home runs and 39 runs driven in as the season approaches the 2022 MLB All-Star break.
6. Jake Cronenworth
Team: San Diego Padres
On a team that is loaded with talent, Jake Cronenworth has slowly emerged as a solid everyday player at the second base position.
While the team has top tier stars such as Manny Machado as well as Fernando Tatis Jr when he is not injured, expectations are not high for Cronenworth.
Despite that, the Padres second baseman has been a key contributor this season batting .235 while posting a .328 On Base Percentage.
In addition, through 85 games this season Cronenworth has picked up 21 doubles, two triples, seven home runs and drove in 44 runs. 
5. Tommy Edman
Team: St. Louis Cardinals
Landing at number five on the Top 10 Second Baseman 2022 rankings list is the 27-year-old St. Louis Cardinals second baseman Tommy Edman.
Edman, who leads all second baseman in stolen bases with 19 to start the season, has also posted a .257 batting average on the year.
In addition, Edman ranks 1st in runs scored (58), 1st in hits (86), and tied for 5th in walks (30), while posting a .322 On base Percentage. 
4. Trevor Story
Team: Boston Red Sox
After being one of Major League Baseball's best shortstops for many years, Trevor Story has slowly moved over to second base while moving up the ranking.
The Boston Red Sox second baseman trails only Jose Altuve in home runs among all second baseman with 15.
Despite posting just a .225 batting average, Story leads all second baseman with 58 runs driven in while also adding 10 stolen bases and 17 doubles while scoring 49 runs on the year. 
3. Gleyber Torres
Team: New York Yankees
When you are a solid player on a New York Yankees team that is loaded with proven All-Stars sometimes you go unnoticed.
That is the case with Gleyber Torres who is often overlooked and even forgotten about. However, the Yankees second baseman is quietly putting together another solid season together in 2022. 
Through 76 games on the year, Torres ranks 4th among all second baseman with 13 home runs while also driving in 37 runs, picking up 16 doubles, and scoring 38 times. 
2. Jazz Chisholm Jr.
Team: Miami Marlins
Jazz Chisholm is one of a few bright spots among the Miami Marlins roster this year as he ranks near the top among MLB second baseman.
The best part about it is, Chisholm is one of the youngest players on the group of second baseman while he puts together his second full season in the Majors.
Chisholm is currently batting .254 on the year with 14 home runs, 45 runs batted in 12 stolen bases and an .860 OPS mark. Chisholm Jr currently ranks 3rd among second baseman in home runs, 2nd in runs batted in, and 7th in On Base Percentage (.328).
1. Jose Altuve
Team: Houston Astros
Landing at the top spot among the best second baseman in MLB 2022, is the Houston Astros All-Star Jose Altuve.
Altuve, who has been one of the best second baseman each year, has continued that success this season for the first place Astros.
Currently Altuve leads all second baseman in home runs with 17 despite appearing in just 69 total games to start the 2022 MLB season.
In addition to the home runs, Altuve has scored 45 runs on the year while reaching base on 74 hits including 17 doubles. The Astros second baseman has also reached base 33 times on walks and stolen six bases on the year.
How would you rank these Second Basemen so far? Rank below to be added in the MLB Power Rankings 
Related Links:
POPULAR POSTS
Thank you
Your email has been successfully subscribed.
Sorry, there are no polls available at the moment.