MLB Top 10 Left Fielders 2022 Rankings
Ranking the best left fielders of 2022 so far as Yordan Alvarez leads the way. Also where Jesse Winker, Andrew Benintendi, and more rank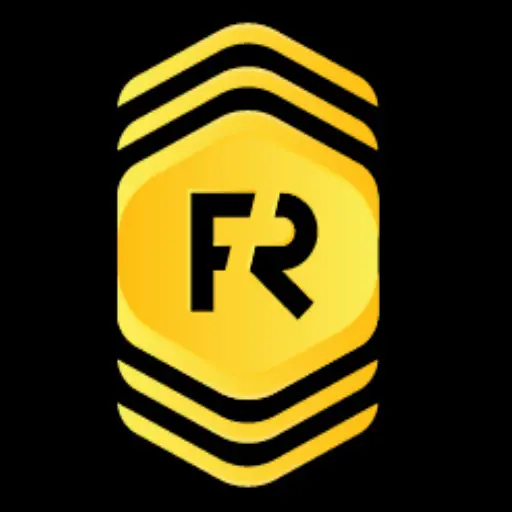 By Test User | July 23, 2022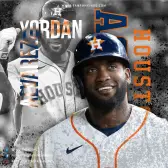 The 2022 MLB schedule continues to roll along as the calendar slowly reaches mid-July and the temperatures start heating up across the country.
As the month of July passes by, the 2022 MLB All-Star game is slowly approaching, while some of the games top stars get set to showcase their talent and the rest of the players get set to take a little vacation break before the final few months of the 2022 MLB schedule.

As you start to look at the left fielders around Major League Baseball, one question that is often asked is "who are the top left fielders in MLB right now". Luckily for you we will look at the Top 10 Left Fielders in MLB including which left fielder is the best in MLB right now.
The list of left fielders includes the likes of Yordan Alvarez of the Houston Astros, Alex Verdugo of the Boston Red Sox, Kyle Schwarber of the Philadelphia Phillies, and Joc Pederson of the San Francisco Giants. Here is a look at the Top 10 Left Fielders 2022 rankings list.
Honorable Mention
Jesse Winker
Team: Seattle Mariners 
Despite missing the Top 10 Left Fielders 2022 rankings list, the first year Seattle Mariners left fielder is worth mentioning as one of the top left fielders in Major League Baseball.
The Mariners 28-year-old outfielder has shown over the course of the past few seasons he can produce at a high level despite his slow start this season.
Winker is currently batting .226 with an On Base Percentage mark of .341 over his first 279 at bats to the season. In addition, Winker has picked up 13 doubles, six home runs, driven in 33 runs while also walking 49 times on the year. 
Austin Hayes
Team: Baltimore Orioles
It's hard not to like what is going on with the Baltimore Orioles team including the team's left fielder Austin Hayes. Hayes, who has battled injuries across his career, has performed at a high level for the Orioles in 2022 both offensively as well as defensively.
His play as one of the top defensive left fielders helped him land a mention on the Top 10 Left Fielders in baseball.
The Orioles left fielder is currently batting .261 on the year with 11 home runs, 45 runs batted in to go along with a .759 OPS and a 2.2 Wins Above Replacement mark. 
Top 10 MLB Left Fielders
10. Lourdes Gurriel Jr.
Team: Toronto Blue Jays
Landing at number 10 on the Top 10 Left Fielders 2022 rankings list is the Toronto Blue Jays 28-year-old left fielder Lourdes Gurriel Jr.
Gurriel who is coming off his second 20 plus home run season has gotten off to a slow start with the home runs in 2022 but overall is having a strong season.
In 78 games played in 2022, the Blue Jays left fielder ranks near the top among all designated hitters with a .295 batting average to go along with 21 doubles, five home runs and 35 runs driven in. 
9. David Peralta
Team: Arizona Diamondbacks
Despite the struggles that continue to take place with the Arizona Diamondbacks in 2022, David Peralta continues to put together strong MLB seasons for the only team he has ever played for. 
Peralta is having a solid start to the 2022 MLB season surpassing his 2021 home run totals (8) with 11 through his first 75 games in 2022. In addition, Peralta is hitting .241 with 16 doubles, one triple, and 37 runs batted in.
8. Jurickson Profar
Team: San Diego Padres
Once one of the top infield prospects in all of baseball, Jurickson Profar has slowly transitioned into one of the top left fielders in Major League Baseball.
While Profar is currently on the concussion injured list, he had performed at a high level before the injury for a San Diego Padres team competing for the top spot in the NL West division. 
Through 310 at bats this season, Profar has posted a 2.6 Wins Above Replacement mark while batting .242 with 20 doubles, two triples, eight home runs, four stolen bases, and 38 runs batted in. 
7. Randy Arozarena
Team: Tampa Bay Rays
After taking home the 2021 AL Rookie of the Year award, the Tampa Bay Rays Randy Arozarena has continued his success to start the 2022 MLB schedule.
Arozarena who is 27 years old is currently batting .255 on the year with an OPS mark of .732 to go along with 20 doubles, 10 home runs and 40 runs batted in.
In addition to his bat, the Rays outfielder has posted 107 putouts and has thrown out three base runners from the outfield. 
6. Kyle Schwarber
Team: Philadelphia Phillies
Everyone around the game of baseball has been aware of the power potential of Kyle Schwarber since his career started with the Chicago Cubs.
Those numbers have continued during the 2022 MLB schedule, as Schwarber currently leads all left fielders in home runs leading into July 12th, 2022.
In addition, Schwarber has also posted a .545 slugging percentage to go along with an .879 OPS, 10 doubles, 57 runs batted in and 48 walks over his first 290 at bats during the first half of the MLB season. 
5. Ian Happ
Team: Chicago Cubs
Slotting in at number five on the Top 10 Left Fielders 2022 rankings list is the current Chicago Cubs left fielder Ian Happ.
Happ, who has spent his entire career with the Cubs, is looking to continue his success he showcased during the 2021 MLB season.
Through 84 games this season, Happ has posted a .276 batting average to go along with a .370 On Base Percentage over 297 total at bats. Over those at bats, Happ has picked up 23 doubles, two triples, eight home runs and 40 runs batted in. 
4. Alex Verdugo
Team: Boston Red Sox
A name that might get looked past among the Boston Red Sox lineup is Alex Verdugo who was once a key part of the trade that sent Mookie Betts to the Los Angeles Dodgers.
Nonetheless, Verdugo is well worth a mention as one of the games top left fielders as he continues to produce at the plate.
The Red Sox 26-year-old outfielder is batting .265 on the year with 17 doubles, six home runs, 47 runs batted in, and 65 runs scored. 
3. Joc Pederson
Team: San Francisco Giants
After he became a World Series champion last year with the Atlanta Braves, Joc Pederson found his way to the west coast while landing with the San Francisco Giants.
A move that has paid off for both the Giants as well as for Pederson. Pederson has hit 17 home runs through his first 223 at bats this season while driving in 41 runs.
To go along with those numbers, Pederson currently holds an .256 batting average, .332 On Base Percentage mark, and 10 doubles for a Giants team looking to compete with the Los Angeles Dodgers and San Diego Padres.
2. Andrew Benintendi
Team: Kansas City Royals
When you look at the Kansas City Royals left fielder on paper, the first thing that stands out is his ability to get on base.
Currently the Royals left fielder leads MLB left fielders in batting average while posting a .309 mark across his first 311 at bats this season.
His success on the field has helped earn him a spot on the 2022 MLB AL All-Star team. In addition to the .309 batting average, the former Boston Red Sox outfielder has picked up 12 home runs, two triples, three home runs, and scored 33 runs during the 2022 MLB schedule.
1. Yordan Alvarez
Team: Houston Astros
If you are wondering who the best left fielder in baseball is, you don't have to look no farther as Yordan Alvarez has produced enough to take over that spot.
While Alvarez has spread around the field in 2022, the Houston Astros slugger has spent majority of his time in left field while ranking as one of the best among the position.
Overall, Alvarez is ranked 3rd in all of baseball with 26 home runs, 17th in batting average with a .306 mark, tied for 7th with 60 runs batted in and leads all players with a 1.058 OPS.
How would you rank these Left Fielders so far? Rank below to be added in the MLB Power Rankings 
Related Links:
POPULAR POSTS
Thank you
Your email has been successfully subscribed.
Sorry, there are no polls available at the moment.