MLB Top 10 Designated Hitters 2022 Rankings
Ranking the best DH's of 2022 so far as Bryce Harper leads the way. Also where Giancarlo Stanton, Miguel Cabrera, and more rank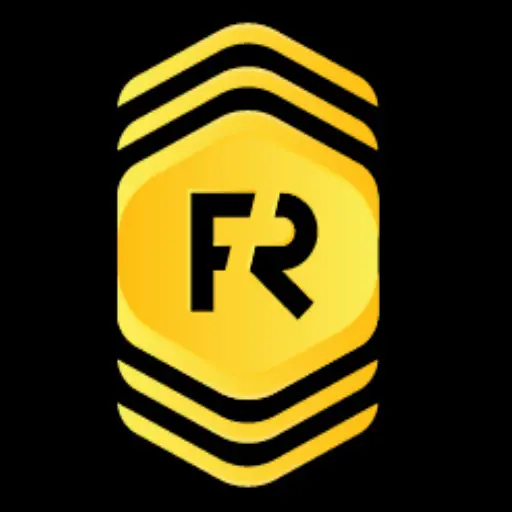 By Test User | July 23, 2022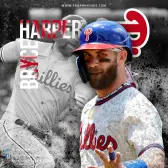 The 2022 MLB All-Star game is slowly approaching while the first half of the 2022 MLB season is coming to a close.
As the 2022 MLB All-Stars get set to battle it out next week in Los Angeles, the rest of the players around the game of baseball will have a few days of rest before getting set for the second half of the MLB schedule.

As you look at the list of the Top 10 Designated Hitters 2022 rankings, the list is loaded with a solid list of talented players including the likes of Bryce Harper and Giancarlo Stanton.
Harper, who is accustomed to the outfield over the start of his career, spent most of his time during the 2022 MLB season at the DH position, while Stanton currently leads all DH's in home runs through July 12th, 2022. Here is a look at the Top 10 Designated Hitters 2022 rankings list:
Honorable Mention
Luke Voit
Team: San Diego Padres
Sitting just on the outside of the Top 10 Designated Hitters 2022 rankings list is the San Diego Padres designated hitter Luke Voit.
After bouncing around between St. Louis Cardinals and New York Yankees, Luke Voit has landed with the San Diego Padres in 2022.
The Padres designated hitter has 15 doubles, 10 home runs and 36 runs batted in over his first 67 games during the 2022 MLB schedule.
However, despite showcasing his power potential as he has over the past few seasons, Voit has struggled to hit consistently posting just a .224 batting average through July 12th, 2022. 
Miguel Cabrera
Team: Detroit Tigers
As a legends career comes to an end it is hard not see their name up on the top of the best players in MLB list.
That said, Miguel Cabrera who has built an MLB Hall of Fame resume is batting .290 on the year across 75 games while also picking up eight doubles, three home runs and 32 runs batted in for the Detroit Tigers.
Cabrera, who joined the 500 home run, 3000 hit club this season is set to make his 12 appearance on the AL All-Star team.
Despite his overall production dropping, Cabrera has still posted an .328 On Base Percentage mark in 2022.
Top 10 Designated Hitters
10. Andrew McCutchen
Team: Milwaukee Brewers
One thing is for certain with the list of the Top 10 Designated Hitters in 2022, is that many of the names are former top tier stars who are aging but can still provide pop to their team's lineup.
That is the case with the former MVP Andrew McCutchen who is now a key role player on the first place Milwaukee Brewers team.
McCutchen is currently batting .253 on the year with 12 doubles, eight home runs, 35 runs batted in and a .318 On Base Percentage.
9. Michael Brantley
Team: Houston Astros
After a strong season at the plate during the 2021 MLB schedule, the Houston Astros Michael Brantley has continued that success through the first half of the 2022 MLB season.
Brantley is currently batting .288 through his first 243 at bats in 2022 while also posting a .370 On Base Percentage.
Overall, the Astros outfielder has picked up 70 hits including 14 doubles, one triple, five home runs while driving in 26 runs. In addition, Brantley has posted a .785 OPS to go along with 31 walks. 
8. Marcell Ozuna
Team: Atlanta Braves 
When you look at the designated hitter position you are expecting to find hitters that can both hit for average but more importantly for power.
This is what you have with the Atlanta Braves veteran Marcell Ozuna who has settled in as the team's designated hitter.
Ozuna, who is 31 years old, is putting together strong power numbers at the plate this season as he currently ranks 2nd in among designated hitters in home runs with 17.
In addition, Ozuna is batting .228 on the year with 12 doubles, 41 runs scored, and 37 runs batted in for an Atlanta Braves team competing in the National League East division.
7. Andrew Vaughn
Team: Chicago White Sox
Blocked by one of the games top first baseman Jose Abreu, Andrew Vaughn has settled into the Chicago White Sox role as primary designated hitter.
Vaugh who ranks 30th in all of baseball with a .291 batting average also has eight home runs to go along with 38 runs batted in.
Among designated hitters, Vaught ranks 7th in hits (73), third in batting average (.291), tied for 4th in doubles (15), and tied for 5th in runs batted in (38).
6. Nelson Cruz
Team: Washington Nationals
One player who continues to showcase his ability to hit at a high level is the Washington Nationals veteran Nelson Cruz.
Cruz who just turned 42 years old on July 1st is batting .241 on the year with eight home runs and 47 runs batted in. The 47 runs batted in ranks him tied for 3rd among all designated hitters and 30th overall among all hitters in Major League Baseball.
In addition to the home runs, Cruz has picked up 12 doubles this season to go along with 36 walks while posting a .689 OPS across 295 at bats.
5. Trey Mancini
Team: Baltimore Orioles
An inspiration to many if not all around the game of baseball over the past few seasons has been the Baltimore Orioles designated hitter/first baseman/ outfielder Trey Mancini.
Mancini, who returned last year after battling cancer, has continued his return to being a productive hitter and one of the top designated hitters in baseball.
Mancini is currently batting .284 on the year with 15 doubles, one triple, eight home runs, 35 runs driven in to go along with a .357 On Base Percentage while delivering multiple clutch hits for an Orioles team that is red hot heading into July 12th, 2022. 
4. Charlie Blackmon
Team: Colorado Rockies
Hitters are hitters no matter where they hit in the lineup, no matter the ballpark they play in. 
While Charlie Blackmon may get overlooked based on the fact, he plays in the hitter friendly ballpark of Coors Field, however he is still and has been one of the games best pure hitters over the past few seasons.
Blackmon is currently batting .268 on the year with 16 doubles, three triples, 13 home runs and 47 runs batted in while also posting a .786 OPS mark.
3. J.D. Martinez
Team: Boston Red Sox
The debate could be made that J.D. Martinez is just as deserving of the number two or number one spot on the list of the Top 10 Designated Hitters 2022 rankings list.
The Boston Red Sox veteran is having another strong season in 2022 despite seeing his home run totals drop and runs batted in.
That said, Martinez is ranked 2nd among all designated hitters with a .313 batting average and a .380 On Base Percentage.
Furthermore, Martinez has also added 29 doubles to go along with nine home runs over the course of 300 at bats for the second place Red Sox team. 
2. Giancarlo Stanton
Team: New York Yankees
Power, power, and more power is all you can say when you think of the New York Yankees lineup. One of those power options is the former Miami Marlins All-Star Giancarlo Stanton. 
Stanton has showcased that power in 258 at bats this season hitting 22 home runs and driving in 56 runs for the best baseball team in 2022.
The Yankees star leads all designated hitters in home runs, runs batted in while also producing a 1.2 Wins Above Replacement mark on the season. 
1. Bryce Harper
Team: Philadelphia Phillies
While his season is in jeopardy of being over after requiring surgery to fix his left thumb, Bryce Harper to this point was putting together another MVP caliber season for the Philadelphia Phillies.
Entering July 12th, 2022, Harper is hitting .318 on the year with 15 home runs to go along with 48 runs batted in and an OPS mark of .985 across 242 at bats.
Despite missing time, Harper ranks near the top among batting average, hits, doubles, home runs, and runs batted in among all designated hitters.
How would you rank these Designated Hitters so far? Rank below to be added in the MLB Power Rankings 
Related Links:
POPULAR POSTS
Thank you
Your email has been successfully subscribed.
Sorry, there are no polls available at the moment.