Top 10 Women's College Basketball Small Forwards 2022 Rankings
Ranking the best Female NCAA Small Forwards of 2022 with names such as Ashley Joens, Rhyne Howard, Madi Williams and more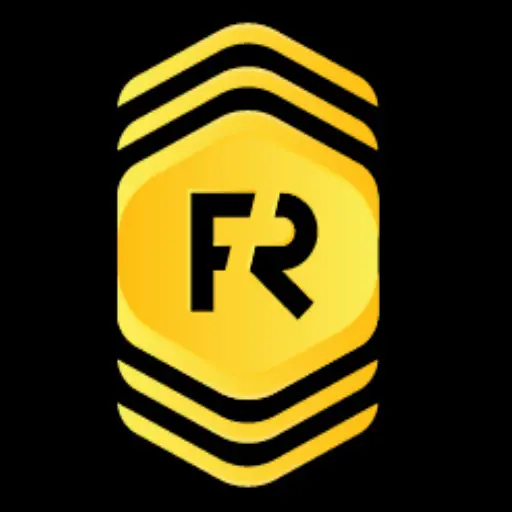 By admin | March 13, 2022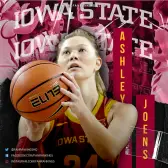 The one position that stands out among all of the five positions in Women's College Basketball during the 2021-2022 NCAA Basketball schedule is the small forward position. Across the country, the talent level at the small forward position is loaded with some of the game's top overall stars and individuals who can dominate the floor any night of the week. 
While we wait to see who takes home the actual honor of being named the 2022 Cheryl Miller Award winner for the top overall power forward, the debate could be made for a few of the top players around the country.
Two of those stars include Ashley Joens from the Iowa State Cyclones and Rhyne Howard from the Kentucky Wildcats. Both helped guide their teams to impressive seasons and both were nearly unstoppable as well as a few of the other key names on the list including Jasmine Dickey who was at the top of the list in scoring among the group. While Howard has been linked to the top of the WNBA draft, the other names on this list are some of the bests to watch.
With that said, here is our list of the Top 10 Women's College Basketball Small Forwards in 2022. 
Honorable Mention
Chloe Bibby
School: Maryland Terrapins
Coming in just outside of the Top 10 Women's College Basketball Small Forwards in 2022 rankings list is the Maryland Terrapins senior small forward Chloe Bibby. Bibby, who finished the regular season averaging a career high 33.2 minutes per game also posted her third season averaging at least double-digit points and at least five rebounds. 
In 29 games this season Bibby averaged 12.3 points per game to go along with 5.6 rebounds. Bibby was a key weapon at times during the regular season despite seeing both her shooting percentage and three-point percentage drop in her final year at College Park.
Rae Burrell
School: Tennessee Lady Volunteers
With the success the Tennessee Lady Volunteers produced during the 2021-22 NCAA Women's Basketball Schedule, the loaded roster including Rae Burrell all contributed to that success. 
Burrell, who is from Las Vegas, averaged 11.8 points per game this season to go along with 3.6 rebounds and 1.4 assists per game. With Jordan Horston out with an injury, Burrell stepped up for the Lady Vols, posting 21 points and 16 points in the team's two SEC tournament contests.
Top 10 Women's College Small Forwards
10. Emily Engstler
School: Louisville Cardinals
When looking at the small forward position it is difficult to find stars that can both score and defend while also playing a key role on the glass. That isn't the case with the Louisville Cardinals senior small forward Emily Engstler who nearly averaged a double double in her final season with the club. 
Engstler finished the season averaging 11.5 points per game to go along with 9.1 rebounds and 2.3 assists. In addition, Engstler was a gritty defender who could slow down nearly any opposing small forward while recording 2.4 steals and 1.8 blocked shots per game. 
9. Haley Jones
School: Stanford Cardinals
Haley Jones continues to be one of the bright spots among the Stanford Cardinals roster and one of the top small forwards in all of Women's College Basketball. 
Jones, who is coming off a stellar performance within the Pac-12 Tournament posted at least 17 points in each contest including a dominating 20-point, 14 rebound performance in the team's key 57-44 win over Oregon State within the quarterfinals. Jones finished the season with nine different games posting at least ten points and ten rebounds.
8. Taylor Soule
School: Boston College Eagles
Despite the struggles Boston College Eagles were dealt during the 2021-2022 NCAA Basketball season, Taylor Soule was one of the team's major bright spots as she finished up her senior season. Soule, who shot 50.7 percent from the field, averaged 15.4 points per game to go along with 5.1 rebounds, 2.5 assists and 1.3 steals per contest. 
In the team's second round loss to Florida State, Soule scored 16 points to go along with five rebounds, one steal and three assists. Over the course of the year, Soule dropped at least 20 points in seven different games.
7. Aijha Blackwell
School: Missouri Tigers
The Missouri Tigers junior small forward Aijha Blackwell continues to be as consistent as any of the small forwards in the country after finishing her third straight solid season. Blackwell, who has averaged at least 14.5 points per game since arriving at Missouri, continued that trend posting 14.9 points per game during the 2021-22 NCAA Women's Basketball schedule. 
In addition to her solid scoring, Blackwell is one of the top rebounding small forwards in the country averaging a career high 13.1 rebounds per game marking her second straight season averaging a double double.
6. Grace Berger
School: Indiana Hoosiers
Despite falling just short of the Big Ten Tournament Championship, the Indiana Hoosiers put together a brilliant run while Grace Berger led the charge. Berger, who is in her senior season with the club, finished with 20 points to go along with seven rebounds, four assists, one steal and one blocked shot on the losing end. 
Overall Berger finished with a career high 16.3 points per game scoring average to go along with 6.2 rebounds and 4.9 assists per game. In addition, Berger was a terrific on ball defender while averaging 1.5 steals per contest.
5. Madi Williams
School: Oklahoma Sooners
One of the more underrated teams entering March Madness and one of the big sleepers entering the Women's NCAA Basketball Tournament is the Oklahoma Sooners who finished the season ranked 21st among the Women's AP Top 25 poll with a 23-7 overall record and a 12-6 record within the Big 12 conference. 
Much of that success comes from the stars of the team including Maddie Williams who helped pace both sides of the floor for the Sooners. Williams finished her senior season averaging 17.7 points per game to go along with 7.7 rebounds and 2.4 assists.
4. Mia Davis
School: Temple Owls
Another top weapon from Baltimore, Maryland who dominated the hardwood was the Temple Owls senior small forward Mia Davis. Davis, who elected to return for an additional year of eligibility posted her fifth straight season averaging at least ten points per game while finishing with 18.8 points per game. In addition to her points per game, Davis averaged 7.3 rebounds and 1.5 rebounds per game. 
3. Jasmine Dickey
School: Delaware Blue Hens
While the third player on our Top 10 Women's College Basketball Small Forwards in 2022 might not get the recognition or attention that a few of these other top stars gets, she has all the tools to compete with each of these ladies. 
This player is Jasmine Dickey from the Delaware Blue Hens who ranks as the top scorer among all small forwards while averaging the third most points per game with 24.9 per contests. Dickey has also averaged nearly double-digit rebounds with 9.7 per game to go along with 2.2 assists per contests. In her final season, Dickey posted seven games with at least 30 points, one game with at least 40 and one game with at least 50.
2. Rhyne Howard
School: Kentucky Wildcats
Rhyne Howard is one of the most dominating players in all of college basketball and the potential top overall draft pick in the upcoming 2022 WNBA Draft. 
Howard, who helped guide the Kentucky Wildcats to the SEC Tournament championship has her eyes set on leading the team to a March Madness run through the NCAA Tournament as well. Howard finished the season ranked 15th in the country in scoring averaging 20.6 points per game while also adding 7.3 rebounds, 3.4 assists and 2.4 steals per contes. 
1. Ashley Joens
School: Iowa State Cyclones
It's a difficult debate who should be ranked as the top small forward in all of Women's College Basketball but in the end only one of these stars can take home the top spot. In the end, the senior small forward from the Iowa State Cyclones Ashley Joens lands at number one just outweighing Rhyne Howard. 
Joens is coming off a third straight season averaging at least 20 points and nine rebounds per game. Joens is a dual threat shooter who can shoot from the field as well as from behind the three-point line but also has the ability to set up her teammates and dominate the glass. 
How would you rank these NCAA Small Forwards of 2022? Rank below to be added in the Power Rankings and to have a chance to win a gift card to LAZADA, Amazon, Fanatics.com, or more that is specific to you. Join the contest by ranking below.
Related Links:
POPULAR POSTS
Thank you
Your email has been successfully subscribed.
Sorry, there are no polls available at the moment.