Top 10 Women's College Basketball Players 2022 Rankings
Ranking the best NCAA Women's College Basketball Players of the 2021 - 2022 season after an amazing NCAA March Madness Tournament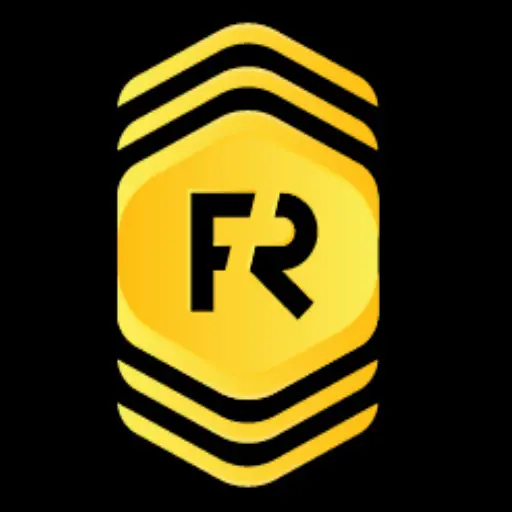 By admin | April 6, 2022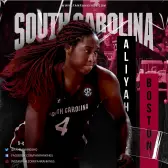 The 2021-2022 NCAA Women's Basketball season is officially over as the Madness of March has crowned a new national champion in the South Carolina Gamecocks. 
As the time has arrived to look back at what the 2021 NCAA Women's basketball schedule delivered, the list of talented individual performances by the games top women's basketball team is endless with a long list of stars showcasing their talents. 

Headlining that list is the Gamecocks star junior forward Aliyah Boston who led the team in both scoring and rebounds. In addition to Boston, other top women's stars include Caitlin Clark, Maddy Siegrist, NaLyssa Smith and Ayoka Lee. 
While Boston leads the charge, the battle for all ten of the Top 10 NCAA Women's Basketball players was a close race with each of those five players above deserving a nod as the top women's basketball player. 
With that said, here is our list of the Top 10 College Women's Basketball Players: 
Honorable Mention
Khayla Pointer
School: LSU Tigers
The LSU Tigers put together an amazing run during the season posting an overall record of 26-6 while getting knocked out of the NCAA tournament within the second round. 
With a solid roster of stars, Khayla Pointer led the way in her final season averaging 19.6 points per game to go along with 6.4 rebounds, 5.3 assists and 1.8 steals per contest. 
Pointer's play picked up in the SEC Tournament and NCAA Tournament, averaging 28.3 points per game to go along with six rebounds and 6.3 assists per contests.
Angel Reese
School: Maryland Terps
While the list of talented women is long, it is hard not to include the Maryland Terps sophomore forward Angel Reese among the top players in the country. 
Reese, who averaged 17.8 points per game and 10.6 rebounds during the regular season demonstrated her ability as a top star helping to guide the Terps to the Sweet 16. 
In three games within the NCAA tournament, Reese scored a combined 61 points to go along with 27 rebounds, four assists, four steals and five blocked shots.
Top 10 Women's College Players 2022
10. Ashley Joens
School: Iowa State Cyclones
The senior stars stepped up during both the regular season and during the NCAA Tournament with Ashley Joens joining that list. 
The Iowa State Cyclones senior guard wrapped her final season with her third straight season averaging at least 20 points per game and at least 9.5 rebounds. Joens finished averaging 20.3 points per game to go along with 9.5 rebounds and two assists per game. 
In the year, Joens posted four games with at least 30 points including 33 points in the Big 12 Championship and 36 points in the teams opening round NCAA Win.
9. Monika Czinano
School: Iowa Hawkeyes
While all eyes were on Monika Czinano's Iowa Hawkeyes teammate Caitlin Clarke, the senior forward put together her best season since arriving at Iowa. 
Czinano who is from Watertown, Minnesota wrapped up her college career averaging a career high 21.2 points per game and 6.2 rebounds. 
The Hawkeyes senior dominated throughout the Big Ten tournament posting at least 21 points in each of the team's contests including a 30 point and 10 rebound performances in the Big Ten Championship win. 
8. Naz Hillmon
School: Michigan Wolverines
It's hard not to like the Michigan Wolverines senior forward Naz Hillmon as one of the country's top stars based on her strong performance and drive on the hardwood. 
Hillmon, who's name has been mentioned as a top 5-10 pick in the upcoming WNBA draft, led the way for the Wolverines this season including leading the team to the Elite 8. Hillmon finished the season strong posting six straight double doubles including four double doubles within the NCAA Women's Basketball tournament. 
The Wolverines star finished ranked 13th in scoring (21 ppg) and 42nd in rebounds (9.6 rpg) during the regular season while shooting 57.3 percent from the field.
7. Rhyne Howard
School: Kentucky Wildcats
The Kentucky Wildcats senior Rhyne Howard wrapped up her college career averaging at least 30 minutes per game in all four seasons while posting strong numbers night in and night out. 
Howard, like many of these seniors is expected to be picked up during the WNBA draft, finished her senior season averaging 20.5 points per game to go along with 7.4 rebounds, 3.3 assists, 2.3 steals and 1.3 blocked shots per game. 
Howard's talent level was strong on both sides of the floor while providing the Wildcats strong leadership from the start of the season till their disappointing 69-62 loss in the opening round of the NCAA Tournament.
6. Paige Bueckers
School: UConn Huskies
One name to continue monitoring is the UConn Huskies sophomore guard Paige Bueckers who had a down season due to an injury that kept her off the floor for most of the end of the regular season. 
Prior to her injury Bueckers was averaging 21.2 points per game to go along with 5.5 rebounds and 6.2 assists per game. Bueckers finished the regular season averaging 14.6 points per game to go along with four rebounds and 3.9 assists per contest. 
In the team's upset of number one seeded NC State Wolfpack in the Final Four, Bueckers showcased her talent finishing the game with 27 points to go along with six rebounds.
5. Maddy Siegrist
School: Villanova Wildcats
Coming in at number five on the Top 10 NCAAW BB Players rankings is the Villanova Wildcats star Maddy Siegrist. 
Siegrist, who is a junior from Poughkeepsie, New York finished the regular season ranked 2nd in the country in scoring averaging 25.3 points per game and 54th in rebounds posting 9.2 rebounds per game. 
The Wildcats star finished the regular season with 12 double doubles, eight 30-point games and one 42-point performance.
4. Ayoka Lee
School: Kansas State Wildcats
The Kansas State Wildcats junior center Ayoka Lee posted as strong of a season as any women across the country while finishing in the top 30 in scoring, rebounds, and field goal percentage. 
Lee finished the season averaging 22 points (10th), 10.3 rebounds (31st) and 56.3 field goal percentage (20th). In the team's opening NCAA Tournament win, Lee finished with 20 points to go along with 15 rebounds marking the 20th time the Wildcats star posted a double double during the year. 
In addition to being a scoring threat, Lee was terrific on the defensive side of the floor averaging 3.1 blocked shots per game.
3. NaLyssa Smith
School: Baylor Bears
The final three women's basketball stars each put together strong performances during the season as well as within March Madness. 
However, only one player could land at the top, and one at second with NaLyssa Smith landing on the list at number three. The Senior forward who has been mentioned as potential top overall pick during the upcoming WNBA draft on April 11th, 2022. 
Smith finished her career with the Bears averaging career highs in points per game (22.1 ppg), rebounds (11.5 rpg) and blocked shots (1.1) during her senior season. Her top performances also include a strong 37-point, 11 rebound outing in the team's semi-final win over Oklahoma Sooners within the Big 12 Tournament. 
2. Caitlin Clark
School: Iowa Hawkeyes 
When it comes down to these top two stars, you could easily have them slotted in at 1A and 1B because both were well deserving of the top spot. With that said, Caitlin Clark of the Iowa Hawkeyes lands at number two on the Top 10 NCAAW BB Players rankings coming in just behind Aliyah Boston. 
Clark led the country in both scoring (27 ppg) and assists (8.0 apg) while also averaging eight rebounds per game. Clark was dominant in the team's run to win the Big Ten Championship as well as in the team's opening NCAA win. 
In that contest, Clark finished with 27 points to go along with six rebounds, 10 assists and three steals before posting a 15 point, eight rebound, 11 assist performance in the team's 64-62 loss to Creighton in the second round.
1. Aliyah Boston
School: South Carolina Gamecocks
In the end, Aliyah Boston was just too much and put together a storybook ending to her amazing junior season while helping guide the South Carolina Gamecocks to the National Championship. 
In the team's five wins to take home the title, Boston posted four double doubles including a 28-point, 22 rebound performance in the team's key win over the North Carolina Tarheels in the Sweet 16. 
Over the course of the year, Boston averaged 16.8 points per game to go along with 12.5 rebounds, two assists, 1.2 steals and 2.4 blocked shots. 
How would you rank these college players for the 2021-2022 season? Rank below to be added in the Power Rankings and to have a chance to win a gift card to LAZADA, Amazon, Fanatics.com, or more that is specific to you. Join the contest by ranking below.
Related Links:
POPULAR POSTS
Thank you
Your email has been successfully subscribed.
Sorry, there are no polls available at the moment.