Top 10 Women's College Basketball Centers 2022 Rankings
Ranking the best Female NCAA Centers of 2022 with names such as Elissa Cunane, Aliyah Boston, Queen Egbo and more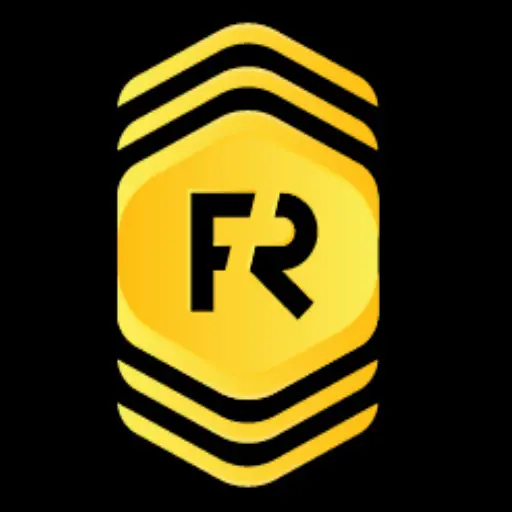 By admin | March 13, 2022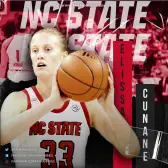 The 2021-2022 NCAA Women's Basketball schedule rolls on as conference tournaments have arrived and the Women's March Madness is just days away. As you look around the game of women's basketball, one thing is for certain is that teams that have a dominant center, have the ability to take over games while controlling the pace of play.
While some of the NCAA Women's Basketball top stars slot in at the other positions such as guard and forward, the game is still filled with a ton of talented options at the center position.
One of those names at the top of the list is the NC State Wolfpack senior center Elissa Cunane who is putting together another strong season as her collegiate career comes to an end. A second name that comes to mind is Aliyah Boston who some may consider a forward, but nonetheless is as dominant as any women playing college basketball. 
In addition to Cunnane and Boston, here are some of the other top centers among NCAA Women's Basketball including the likes of Ayoka Lee, Elizabeth Kitley and Mackenzie Holmes. Each of these top centers are well deserving of the Lisa Leslie Award for the nation's top center.
With that said, here is our list of the Top 10 Women's College Basketball Centers in 2022. 
Honorable Mention
Tamari Key
School: Tennessee Lady Volunteers
The Tennessee Lady Volunteers junior center Tamari Key lands just outside of the Top 10 Women's College Basketball Centers in 2022 rankings while earning an honorable mention. 
Key continues to develop year in and year out for the Volunteers including during this season where she continues to post career highs in points per game (10.3), rebounds per game (8.1), assists per game (1.0) all to go along with an amazing 3.7 blocked shots per game. On the year Key has posted nine double doubles including a 10-point, 18 rebounds performance back in November.
Bella Murekatete
School: Washington State Cougars
Another junior that just missed the Top 10, is the Washington State Cougars center Bella Murekatete who showcased her abilities down to the last whistle of the team's heart-breaking Pac 12 tournament loss to Utah, in the loss Murekatete posted 18 points to go along with five rebounds, one assist, one steal and two blocked shots. As the season came to an end, the Cougars junior posted career highs in points per game with 10.6 and rebounds per game with 7.2 per contests. 
Top 10 Women's College Centers
10. Queen Egbo
School: Baylor Bears
One lady who is well deserving of a Top 10 Women's College Basketball Centers in 2022 ranking is the Baylor Bears star senior Queen Egbo. 
Egbo, who landed on the Lisa Leslie Award top 10 nomination list, continues to be a key force for the Bears as they have played to a 25-5 record through March 8th, 2022, and the 4th spot on the AP Women's College Basketball Top 25 rankings poll. Egbo has averaged 11 points a game to go along with 8.5 rebounds and 1.8 blocked shots per game this year while shooting 49.6 percent from the field.
9. Jessika Carter
School: Mississippi State Bulldogs
Whether you have her listed as a center or as a power forward, Jessika Carter is as good as any of the Top 10 women among that position. Carter, who is playing her final season with the Mississippi State Bulldogs is averaging a career high 14.3 points per game to go along with 8.7 rebounds and 1.4 blocked shots per game. 
Over the course of the year the Bulldogs center posted seven different games with a double double including her best performance back in January in the team's key win against Florida as she posted 25 points to go along with 16 rebounds.
8. Shakira Austin
School: Ole Miss Rebels
Another top center coming out of the SEC conference is the Ole Miss Rebels star Shakira Austin who helped the team to an impressive 23-8 record on the year while finishing 4th overall within the SEC conference. 
Despite seeing her performance drop off from her tremendous junior year, Austin put together another strong season averaging 15.4 points a game to go along with 8.9 rebounds, two blocked shots, 1.6 assists and 1.3 steals per game. In the team's three tough losses to the top overall team the South Carolina Gamecocks, Austin combined to score 51 points to go along with 20 rebounds and four blocked shots.
7. Mackenzie Holmes
School: Indiana Hoosiers
Leading the charge in Indiana for the Indiana Hoosiers is the team's junior center Mackenzie Holmes who lands at number seven on the Top 10 Women's College Basketball Centers in 2022 rankings list. Holmes, who is another strong candidate for the Lisa Leslie Award for the top center, is coming off another strong season averaging 15.5 points per game to go along with seven rebounds. 
After an impressive season, the Hoosiers nearly pulled off a major upset coming up just short in the Big Ten Championship Game after knocking off Top 25 ranked teams in the Maryland Terps and Ohio State Buckeyes as Holmes racked up 51 points over the four games to go along with 20 rebounds.
6. Jenna Staiti
School: Georgia Lady Bulldogs
As her college career comes to an end, Jenna Staiti put together a solid career for the Georgia Lady Bulldogs posting at least 11.9 points per game in each of the last three seasons to go along with at least 6.6 rebounds per game. 
That success and her ability to dominate down low was on display this season as Staiti finished averaging a career high 15 points per game while also recording 7.8 rebounds per game to go along with 2.1 blocked shots. 
5. Elizabeth Kitley
School: Virginia Tech Hokies
If anyone is putting together a solid NCAA basketball resume it is the Virginia Tech Hokies junior Elizabeth Kitley who is coming off a second straight dominating season averaging 17.4 points per game with nearly ten rebounds per game (9.9). 
In addition to the rebounds, Kitley also posted a career high in blocked shots per game with 2.5 per contests while also recording 1.5 assists. Over the course of the 31 games this season, Kitley recorded 17 double doubles including a 34-point, 13 rebound breakout game against Florida State back in December. Kitley's strong performance helped the Hokies to finish at 23-9 on the year and in 3rd place within the ACC.
4. Monika Czinano
School: Iowa Hawkeyes
Possibly the best scoring big lady in all of college basketball, the Iowa Hawkeyes star senior is coming off a career performance this season while helping the Hawkeyes take home the Big Ten Championship after knocking off the Indiana Hoosiers in the Big Ten Tournament. 
Czinano posted a career high 21.1 points this season while dominating down the stretch for the Hawkeyes. In the team's final four games within the Big Ten Tournament, Czinano posted 92 points to go along with 22 rebounds, five assists and one blocked shot.
3. Ayoka Lee
School: Kansas State Wildcats
As far as these last three women on the Top 10 Women's College Basketball Centers in 2022 rankings list, each are well deserving of the honor while each have put together the resume to take home the Lisa Leslie Award for the best center in Women's College Basketball. 
The Kansas State Wildcats junior center wrapped up the 2021-22 NCAA Women's Basketball regular season ranked 5th in points per game (22.6) and 28th in rebounds (10.3). Lee is looking to lead her Wildcats team over the Texas Longhorns in the teams next matchup in the Big 12 Championship.
2. Aliyah Boston
School: South Carolina Gamecocks
It's hard to look past how good Aliyah Boston is and how important she is to the success of the South Carolina Gamecocks this season. Despite losing in the SEC Championship game, the Gamecocks posted one of the best records in all of Women's College Basketball while holding the top overall spot on the AP Top 25 Women's Basketball rankings for most of the season. 
This success came from a handful of the team's top stars including Boston who averaged career highs in points per game (16.8), rebounds (12.0), assists (1.9), steals (1.3) while also tying her career high with 2.6 blocked shots per game. 
1. Elissa Cunane
School: NC State Wolfpack
As both Lee and Boston are well deserving of the top spot, it is hard to look past the veteran leadership of Elissa Cunane who helped guide the NC State Wolfpack to a 29-3 overall record, the top spot in the ACC and the ACC Tournament Championship. 
Despite posting her lowest career totals since her freshman year, Cunane stepped up when it mattered down the stretch posting at least 15 points in all three of the team's ACC Tournament wins including a 20-point, 13 rebound performance in the ACC Semi-Final matchup. Over her last four games, Cunane scored 74 total points to go along with 29 rebounds and four blocked shots.
How would you rank these NCAA Centers of 2022? Rank below to be added in the Power Rankings and to have a chance to win a gift card to LAZADA, Amazon, Fanatics.com, or more that is specific to you. Join the contest by ranking below.
Related Links:
POPULAR POSTS
Thank you
Your email has been successfully subscribed.
Sorry, there are no polls available at the moment.