Top 10 College Basketball Players – March Madness 2022 Rankings
Ranking the best NCAA Men's College Basketball Players of March 2022 as we get into the NCAA March Madness Tournament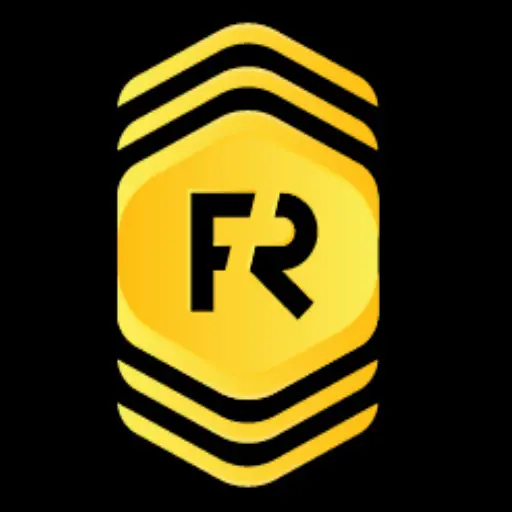 By admin | March 17, 2022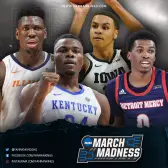 The 2021-2022 NCAA Men's Basketball schedule and conference tournaments are in the books as the road to the National Championship game begins with March Madness.. While the season rolls on for a few of these Top 10 NCAA Basketball Players, not all have the same opportunity to continue as their teams failed to reach the NCAA Tournament. 
Nonetheless, this group of talented basketball players each put together a tremendous season while showcasing their talents for fans as well as raising their NBA Draft status.
In addition, for some of these great stars to continue their success, a few of these stars also will take home award hardware after the season they put together. One award that stands out is the John R. Wooden Award that will be awarded to the top player in the country. 
This includes the likes of Keegan Murray, Ochai Agbaji, Jaden Ivey, Johnny Davis, Drew Timme and Oscar Tshiebwe to name a few. Each of these stars also land on our Top 10 NCAA Basketball players rankings.
With that said, here is our list of the Top 10 NCAA Men's College Basketball Players:
Honorable Mention
Collin Gillepsie
School: Villanova Wildcats
The senior guard for the Villanova Wildcats is as good as any guard in the country while ending his career with career highs averaging 15.9 points per game to go along with 3.8 rebounds. In addition, Gillepsie is a terrific all-around player who can find his teammates and also one that can play on the defensive side of the floor. 
The Wildcats guard averaged 3.3 assists per game on the offensive side of the floor and 1.1 steals per contest on the defensive side. To go with those numbers, Gillepsie shot 42.2 percent from behind the three-point line and 44.3 percent from the field.
E.J. Liddell
School: Ohio State Buckeyes
One of the many new names to the list is the Ohio State Buckeyes junior forward and potential member of the all Big-Ten conference E.J. Liddell. Liddell finished the year inside of the top 100 in both scoring and rebounds per game. Over 30 games this season, Liddell averaged 19.6 points per game to go along with 7.9 rebounds. 
The Buckeyes star was also as dominating on the defensive side of the ball recording 2.6 blocked shots per game. In the year Liddell topped the 20-point mark in nine different games as well as posting eight double doubles and 13 games with at least three blocked shots.
Top 10 College Players
10. Ochai Agbaji
School: Kansas Jayhawks
The senior guard is in route to a potential solid career in the NBA as his status as a top tier NBA Draft pick continues to rise as the season moves along. The Kansas Jayhawks star Ochai Agbaji has solid size at six foot five inches, and it has been showcased with his ability to take the ball to the hoop while also being a key threat from behind the three-point line as well as someone who can rebound the ball. 
Since arriving at Kansas, Agbaji continued to develop seeing production increases in nearly every category including scoring where he finished this season averaging 19.7 points per game while also averaging a career high 5.1 rebounds per game.
9. Max Abmas
School: Oral Roberts Golden Eagles
Another new name to this list that has gone unmentioned for most of the season is the Oral Roberts Golden Eagles junior guard Max Abmas. Abmas, who is a terrific all-around player who has the ability to score at will, averaged 22.8 points per game this season while shooting 42.2 percent from the field and 38.9 percent from behind the three-point line. 
Along with the scoring, Abmas was a solid guard who averaged 3.7 assists per game while also grabbing 3.4 rebounds per game. Despite the disappointing loss in the Summit League Championship Game, Abmas put together a brilliant season including scoring 50-point to go along with seven rebounds and six assists in the teams two conference tournament matchups.
8. Fardaws Aimaq
School: Utah Valley Wolverines
One of the country's top rebounders, Fardaws Aimaq was as good as any big man in the country on both sides of the floor while eliminating second chance scoring opportunities for opponents and opening up chances for his Utah Valley Wolverine teammates. 
Aimaq ranked 47th in the country averaging 18.9 points per game while also averaging the 2nd most rebounds per game at 136 rebounds per game. Aimaq posted 27 double doubles on the year for the Wolverines while posting at least 15 rebounds in 15 different games including three games with over 20 total rebounds.
7. Jabari Smith
School: Auburn Tigers
It may only be one year that we all get to see from the freshman Jabari Smith of the Auburn Tigers, but it was a good one. The freshman forward from Fayetteville, Georgia finished the season averaging 17.1 points per game to go along with seven rebounds and 1.9 assists per game. 
With the talented Smith on the floor the Tigers surprised many by rolling to the top spot within the SEC conference during the regular season with an impressive 27-5 record while also earning a number two seed within the upcoming NCAA Men's Basketball Tournament.
6. Antoine Davis
School: Detroit Mercy Titans
Still sitting inside of the Top 10 NCAA BB Players rankings is Antoine Davis from the Detroit Mercy Titans. While many of the other names on this list sit on top ranked teams and teams headed to the postseason, Antoine Davis did it all for his team while showcasing his ability to be a dominant player on the floor. 
The Alabama native finished the season ranked 3rd in the country averaging 23.9 points per game. In addition, Davis was solid on the glass averaging 3.6 rebounds per game and setting up his teammates averaging 4.4 assists per game.
5. Drew Timme
School: Gonzaga Bulldogs 
As Drew Timme sees his name fall a few spots on the top ten rankings list, it doesn't take away how good of a player he is and how high his potential is at the next level. Timme, who is in his junior year with the Gonzaga Bulldogs has helped lead the team to their second straight overall top number one seed within the men's basketball tournament while averaging 17.5 points per game to go along with 6.3 rebounds and 2.7 assists per contests. 
Timme is also a tremendous shooter from the field while registering a 58.8 shooting percentage from the field while also being able to move outside to shoot the three ball. 
4. Oscar Tshiebwe
School: Kentucky Wildcats 
Oscar Tshiebwe is one name that all college basketball fans should know of at this point as well as NBA fans as the upcoming NBA Draft is slowly approaching. The Kentucky Wildcats junior forward ranks 1st in all of college basketball averaging 15.1 rebounds per game while dominating the glass on both sides of the floor. 
Along with his rebounding ability, Tshiebwe averaged 17 points per game while also providing solid defense as well. The Wildcats star averaged 1.6 blocked shots per game to go along with 1.8 steals per contest.
3. Kofi Cockburn
School: Illinois Fighting Illini 
When it comes down to the final three players on this list, the real order is difficult to put on paper as all three are as dominant as any player in the country. Nonetheless only one player can slot into each position with Kofi Cockburn from the Illinois Fighting Illini coming in at number three on the Top 10 NCAA BB Players rankings list. 
Cockburn finished the season setting career highs in points per game with 21.1 points per game as well as in rebounds where he averaged 10.6 rebounds per game. In addition, at times this season including the team's disappointing loss back in mid-January when Cockburn was not on the floor or struggling the team struggled to get it going.
2. Johnny Davis
School: Wisconsin Badgers
The Wisconsin Badgers sophomore guard Johnny Davis has built up a solid resume as one of the game's top players in just his second season on the hardwood. With this impressive resume, Davis displayed his athleticism and ability to not only score but also attack the glass and find his teammates. 
Davis averaged 19.7 points per game while also averaging 8.2 rebounds per game and 2.2 assists per game. On the year Davis posted seven double doubles while also topping the 30-point mark in three different games. 
1. Keegan Murray
School: Iowa Hawkeyes
Rounding out the Top 10 NCAA BB Players rankings list is the Iowa Hawkeyes star and potential top overall NBA Draft Pick Keegan Murry. When the season concluded, Murray ranked 4th overall in points per game averaging 23.6 points per game while also posting 8.6 rebounds, 1.5 assists, 1.3 steals and two blocked shots per game. 
His ability to take over games was on full display during the Big Ten Tournament as he helped the Hawkeyes knock off the Purdue Boilermakers to take home the championship and secure the team a spot within the NCAA tournament. Murray scored 103 points over the team's four straight wins while also grabbing 36 rebounds, posted 10 assists and recorded four blocked shots.  
How would you rank these college players for the 2021-2022 season? Rank below to be added in the Power Rankings and to have a chance to win a gift card to LAZADA, Amazon, Fanatics.com, or more that is specific to you. Join the contest by ranking below.
Related Links:
POPULAR POSTS
Thank you
Your email has been successfully subscribed.
Sorry, there are no polls available at the moment.