MLB Top 10 Right Fielders 2022 Rankings
Ranking the best right fielders of 2022 so far as Aaron Judge leads the way. Also where Juan Soto, Kyle Tucker, Nick Castellanos, and more rank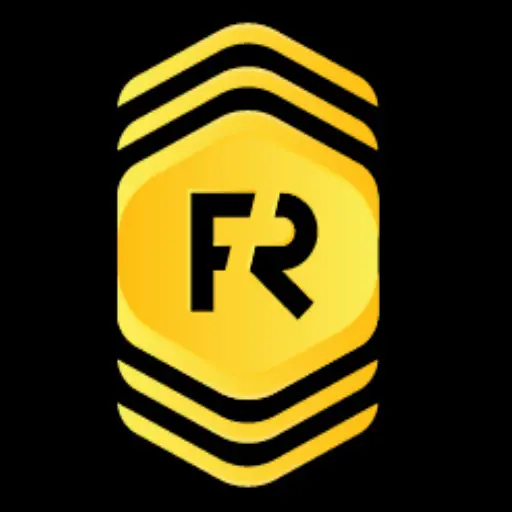 By Test User | July 10, 2022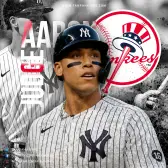 The game of baseball is loaded with a ton of talented players spreading across all 30 MLB teams and around at each baseball position.
One of those positions that often gets overshadowed is right field however, at the MLB level the right field position is loaded.
As you look around at the Top 10 Right Fielders 2022 Rankings, the list is headlined by AL MVP candidate and one of the games to power hitters Aaron Judge.
Judge, who is playing on his final year of his MLB contract, has played at an elite level while posting one of the best hitting seasons among all MLB players including all MLB right fielders. 
While Judge lands at number one, the list behind him is pretty strong as well to include the likes of the Los Angeles Dodgers right fielder Mookie Betts, the Houston Astros right fielder Kyle Tucker, and Juan Soto of the Washington Nationals.
While Judge could have also landed high among MLB center fielders, the Yankees outfielder headlines all right fielders. Here is our Top 10 Right Fielders 2022 rankings list.
Honorable Mention
Hunter Renfroe
Team: Milwaukee Brewers
Landing just outside of the Top 10 Right Fielders 2022 rankings is the Milwaukee Brewers right fielder Hunter Renfroe.
Renfroe, who is in his first season with the Milwaukee Brewers is putting together another solid MLB season after posting a .247 batting average with 31 home runs and 96 runs batted in last season for the Boston Red Sox.
Renfroe is currently batting .247 on the year with nine doubles, 13 home runs and 27 runs batted in over just 54 total games. 
Max Kepler
Team: Minnesota Twins
As you look around Major League Baseball, the Minnesota Twins outfield tandem is as good as any around the game of baseball led by Byron Buxton and Max Kepler.
Kepler has posted a .231 batting average through 251 at bats to start the 2022 MLB schedule. Through those 251 at bats, Kepler has picked up 58 hits, 11 doubles, one triple, nine home runs, 36 runs batted in and 40 walks.
The Twins outfielder ranks 10th in home runs, tied for 8th in runs batted in and 3rd in walks among all MLB right fielders. 
Top 10 Right Fielders
10. Nick Castellanos
Team: Philadelphia Phillies
After leading all MLB right fielders in hits during the 2021 MLB season, the Philadelphia Phillies right fielder currently ranks 2nd among all right fielders in baseball to start the 2022 MLB season.
Through 82 games to start the season, Nick Castellanos is batting .251 with 80 hits while trailing only Starling Marte.
To go with 80 hits, the Phillies outfielder has 18 doubles to go along with eight home runs and 44 runs batted in.
9. Andrew Vaughn
Team: Chicago White Sox 
The former 3rd overall MLB Draft pick during the 2019 MLB draft, Andrew Vaughn is slowly building on what was a solid rookie season during the 2021 MLB schedule.
Last season, Vaught batted .235 over 127 games with 22 doubles, 15 home runs and 48 runs batted in. So far in 2022, the Chicago White Sox right fielder is batting .298 with 14 doubles, eight home runs and 38 runs batted in.
In addition, Vaugh has increased his On Base Percentage to .346 on the year while also picking up 72 hits over his first 242 at bats.
8. Ronald Acuna
Team: Atlanta Braves
When healthy the Atlanta Braves right fielder Ronald Acuna would land as high as any player on this list.
However, after suffering a leg injury last season, the Braves outfielder got off to a slot start to return to the field and has just appeared in 50 games for the team this season.
Despite the lack of playing time, Acuna still ranks among the top of the best right fielders in baseball in a handful of statistics including walks (23), runs scored (34), hits (53), batting average (.272) and On Base Percentage (.375). 
7. Anthony Santander
Team: Baltimore Orioles
If you are looking for a MLB right fielder who can smash a baseball you don't have to look any farther as the Baltimore Orioles Anthony Santander is just that guy.
The Orioles outfielder has 15 home runs over his first 285 at bats compared to just 18 home runs over 406 total at bats last season.
To go along with the home runs, the Orioles right fielder is hitting .239 with eight doubles, 41 runs batted in 31 walks and 36 runs scored.
In addition, Santander plays an above right field while having a strong outfield arm while recording one outfield assists to go along with 93 putouts. 
6. Juan Soto
Team: Washington Nationals
If it wasn't for his batting average the Washington Nationals right fielder Juan Soto would be near the top of the list as the best right fielder in Major League Baseball.
That said, the Nationals right fielder still ranks among the top among many offensive categories among all right fielders in baseball.
Soto currently ranks tied for 8th in baseball in hits (66), tied for 5th in doubles (16), tied for 4th in home runs (15), and 1st in walks (69). In addition, Soto has posted an On Base Percentage of .388 to go along with a .838 OPS. 
5. Starling Marte
Team: New York Mets
Landing at number five on the Top 10 Right Fielders 2022 rankings is the New York Mets Starling Marte.
Marte, who has been a key contributor for a New York Mets team that sits with the second-best record in the National League, is also putting together a strong career season.
Marte, who is in his first season with the Mets in 2022, is batting .294 with 17 doubles, three triples, nine home runs, 40 runs batted in while also posting an On Base Percentage mark of .346 over his first 293 at bats during the 2022 MLB schedule.
4. Taylor Ward
Team: Los Angeles Angels
As all the attention is on Mike Trout and Shohei Ohtani of the Los Angeles Angels, Taylor Ward has slowly emerged as another big-time threat and one of the game's top right fielders.
Ward currently ranks in the top 10 in runs (42), hits (66), triples (2), home runs (12), walks (34) and On Base Percentage (.395). Despite missing time the Angels outfielder is competing near the top among all right fielders 
3. Kyle Tucker
Team: Houston Astros
Arriving at number three on the Top 10 Right Fielders 2022 rankings is the right fielder of the Houston Astros Kyle Tucker.
The 25-year-old right fielder has emerged as one of the games top young stars while slotting in as one of the leaders of the first place Astros lineup. Tucker is currently batting .262 on the year with 16 home runs and 58 runs batted in while composing an .836 OPS mark.
Among all right fielders, Tucker ranks 6th in total hits, tied for 3rd in home runs, and 2nd in runs batted in. Tucker, who just turned 25 at the beginning of 2022, is poised to be a generational talent for years to come.
2. Mookie Betts
Team: Los Angeles Dodgers 
The Los Angeles Dodgers are leading the National League with the best record in the division while having one of the most complete teams in all of baseball.
One of those players helping to fill that roster is MLB All-Star Mookie Betts, who is currently the Dodgers everyday right fielder.
Betts, who has the defensive talent, speed, and glove to be any team's daily center fielder has been a star in Los Angeles. Betts is currently batting .272 on the year with 20 home runs, 46 runs batted in, a .348 On Base Percentage, and 15 doubles. 
1. Aaron Judge
Team: New York Yankees
With his contract looming, and the New York Yankees failing to secure Aaron Judge to a long-term deal, the star right fielder is putting together the best season of his career.
Judge, who currently leads all of MLB in home runs with 30 also ranks in the top 5 in runs batted in 64. Overall Judge has seen a split between right field and center field for the Yankees during the 2022 MLB schedule.
In addition to the home runs, Judge is batting .282 with a .617 slugging percentage, 41 walks, 87 hits and 13 doubles. This type of production has landed Judge as the front runner for the AL MVP award heading into the 2022 MLB All-Star game.
How would you rank these Right Fielders so far? Rank below to be added in the MLB Power Rankings 
Related Links:
POPULAR POSTS
Thank you
Your email has been successfully subscribed.
Sorry, there are no polls available at the moment.