MLB Top 10 Pitchers 2022 Rankings
Ranking the best pitchers of 2022 so far as Tony Gonsolin leads the way. Also where Justin Verlander, Joe Musgrove, and more rank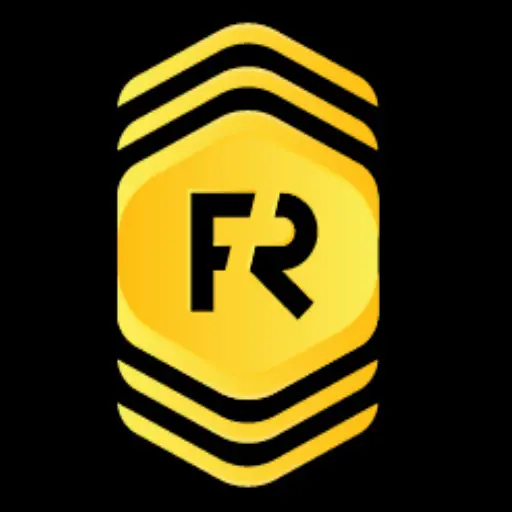 By Test User | July 12, 2022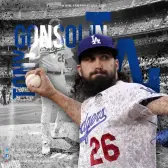 The success of any baseball team at the Major League Level is built around the team's ability to pitch. This starts with the team's starting pitchers as well as the team having a well-constructed bullpen filled with quality relief pitchers.
As you look around Major League Baseball, the game is filled with a ton of solid pitchers as well as a few great pitchers.
From aging veterans who continue to dominate on the mound, to a fresh young wave of talented pitchers, MLB future looks bright.
At the front of the pack is the Los Angeles Dodgers 28-year-old right-handed starter Tony Gonsolin who is putting together a Cy Young caliber start to the 2022 MLB season.
Meanwhile the likes of Justin Verlander, Sandy Alcantara, Shane McClanahan, and Josh Hader have all pitched brilliantly for their respective clubs. Here is a look at the Top 10 Pitchers 2022 rankings list:
Honorable Mention
Max Fried
Team: Atlanta Braves
Just missing the Top 10 Pitchers 2022 rankings is the Atlanta Braves left-handed starting pitcher Max Fried.
Fried, who just announced on the NL All-Star team, is putting together a brilliant 2022 MLB season as he continues to be the top starter in the Braves rotation. Fried enters July 11th, 2022, with a 9-2 record to go with a 2.52 earned run average, 1.02 WHIP and 100 strikeouts.
In addition, Fried ranks 2nd among pitchers in Wins Above Replacement (WAR) with 4.4 mark while also ranking in the top 10 in wins and ERA. 
Edwin Diaz
Team: New York Mets
The New York Mets have gotten off to a hot start for the second season in a row and much of that success has to do with the team's pitching including closer Edwin Diaz.
Diaz currently is tied for 5th in all of MLB with 18 saves while also posting a 2-1 record and a 1.78 earned run average.
The Mets closer currently ranks 1st among all relief pitchers in strikes out with 70 and strikeouts per nine innings with 17.8 per nine innings. 
Top 10 Pitchers
10. Alek Manoah
Team: Toronto Blue Jays
Landing at number 10 on the Top 10 Pitchers 2022 rankings is the Toronto Blue Jays starter Alek Manoah.
Manoah who currently ranks 9th in all of baseball with a 3.0 wins above replacement mark has also pitched to a 9-4 while keeping the Blue Jays near the top of the very difficult American League East division.
Over 17 starts this season, Manoah has pitched to a 2.34 earned run average while posting a .98 WHIP, 97 strikeouts and 8.1 strikeouts per nine innings for the Blue Jays. 
9. Dylan Cease
Team: Chicago White Sox
A name that might not sound too familiar to you is the Chicago White Sox right-handed starter Dylan Cease.
Cease who is just 26 years old, has been the White Sox bright spot among their rotation through his first 17 starts this season. Cease has pitched to a 7-4 overall record while also posting a 2.45 earned run average, 133 strikeouts and a 1.23 WHIP.
Over his last seven starts dating back to June 4th, 2022, the White Sox starter is 3-2 while allowing just three earned runs over 38.1 innings of work. 
8. Joe Musgrove
Team: San Diego Padres
As the San Diego Padres continue to battle for the top spot in the National League West division with the Los Angeles Dodgers, Joe Musgrove continues to be an anchor to the team's impressive starting rotation.
The Padres starter currently ranks 12th in Major League Baseball with an 8-2 overall record while also ranking 5th in earned run average (2.09), and 7th in WHIP (.93). Overall, in his 15 starts the Padres have posted 12 wins while losing just three contests. 
7. Emmanuel Clase
Team: Cleveland Guardians
The Cleveland Guardians closer has been lights out for the club this season while also earning himself a spot on the American League All-Star team.
Through July 11th, 2022, Emmanuel Clase currently ranks 4th in all of baseball with 19 saves on the year while also posting a solid 1.53 earned run average.
To go along with those numbers, Clase has recorded 39 strikeouts in 35.1 innings of work while also posting a .82 WHIP to start the 2022 MLB season.
6. Corbin Burnes
Team: Milwaukee Brewers
After taking home the 2021 NL Cy Young Award and leading all of Major League Baseball in earned run average, the Milwaukee Brewers Corbin Burnes has continued his success in 2022. 
The right-handed pitcher was just elected to his second straight All-Star team while pitching as good as any starter in all of baseball.
Burnes currently ranks 6th in all of baseball with a 2.20 earned run average. In addition to the solid earned run average, Burnes has a 7-4 record while striking out 134 batters across just 106.1 innings of work and a .89 WHIP. 
5. Josh Hader
Team: Milwaukee Brewers
Joining teammate Corbin Burnes on the list of one of Top 10 Pitchers 2022 rankings is Josh Hader who will also be heading to the 2022 MLB All-Star game.
Hader currently ranks 1st in all of baseball with 26 saves through 30 appearances in 2022. The Milwaukee Brewers closer has also posted 15.4 strikeouts per nine innings and an earned run average of 1.88 in 28.2 innings of work.
Over those 28.2 innings of work, Hader has recorded 49 strikeouts and just 16 hits over his course of work this season.
4. Justin Verlander
Team: Houston Astros
After missing all of the 2021 MLB schedule, Justin Verlander has returned in full force during the 2022 MLB schedule while helping the Houston Astros continue to be the top team in the AL West division.
The Astros ace is currently tied with Tony Gonsolin for the league lead in wins with 11. Overall Verlander has pitched to a 11-3 record in 16 starts this season while also recording 12 quality starts.
Verlander, who was just announced to his 9th MLB All-Star team, has also pitched to a 2.00 earned run average and a .87 WHIP while also holding a 2.6 Wins Above Replacement (WAR) mark.
3. Sandy Alcantara
Team: Miami Marlins
As far as the top three pitchers on the Top 10 Pitchers 2022 rankings list, all three have been brilliant to start the season and all three could have landed at the top spot.
Nonetheless only one pitcher can hold that honor, while Sandy Alcantara of the Miami Marlins landing at number three on the list.
The Miami Marlins starter currently ranks 2nd in MLB in quality starts (14), 3rd in Earned Run Average (1.73), 5th in wins (9), 8th in strikeouts (111), and 5th in WHIP (.91), In addition, Alcantara leads all pitchers with a 5.2 Wins Above Replacement (WAR) mark during the 2022 MLB schedule.
2. Shane McClanahan
Team: Tampa Bay Rays 
Over the years the Tampa Bay Rays continue to find and produce some of the game's top starters and that is the same case with Shane McClanahan.
McClanahan who is just 25 years old has pitched to a 9-3 record this season for the Rays team that is looking to take home the AL East crown. In 17 starts this season, McClanahan has pitched 104.1 innings of work while recording 141 strike outs.
The Ray starter leads all MLB pitchers in strikeouts while also ranking 2nd in WHIP (.81), 4th in Wins Above Replacement (3.5), and tied for 5th in quality starts (13).
1. Tony Gonsolin
Team: Los Angeles Dodgers
While the Los Angeles Dodgers have big time stars such as Clayton Kershaw and Walker Buehler to headline their rotation, it is another starter making headlines to start the 2022 season. 
That starter is Tony Gonsolin who has been brilliant to start the 2022 MLB season for the Dodgers while pitching to an 11-0 record to go along with a league leading 1.62 earned run average.
The 28-year-old starter also leads Major League Baseball with a .80 WHIP while also recording 80 strikeouts through July 11th, 2022.
How would you rank these Pitchers so far? Rank below to be added in the MLB Power Rankings 
Related Links:
POPULAR POSTS
Thank you
Your email has been successfully subscribed.
Sorry, there are no polls available at the moment.