Top 10 Women's College Basketball Power Forwards 2022 Rankings
Ranking the best Female NCAA Power Forwards of 2022 with names such as NaLyssa Smith, Maddy Siegrist, Angel Reese and more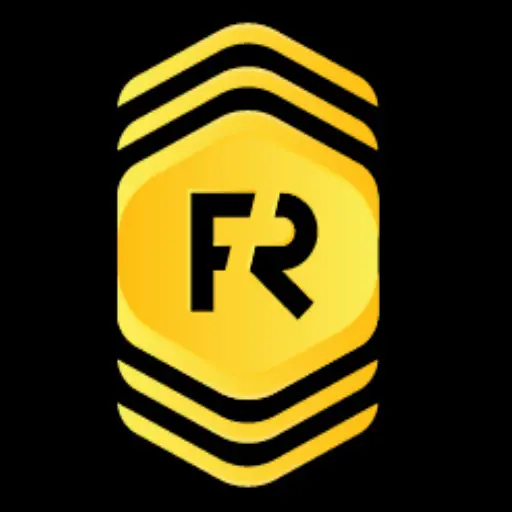 By admin | March 11, 2022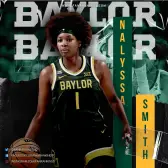 The excitement continues to show up night in and night out as the top women's basketball players across the country dominate the hardwood. As conference championships begin to wrap up, selection day slowly approaches and the start of the 2022 NCAA Women's National Championship Basketball tournament kicks off, the time has arrived to look at the best power forwards in all of Women's College Basketball. 
While the list is long of the talented power forwards, three names that stand out are Naz Hillmon from the Michigan Wolverines, Maddy Siegrist from the Villanova Wildcats and NaLyssa Smith from the Baylor Bears. 
The three stars headline a strong group of players looking to take home the 2022 Katrina McClain Award as the top power forward in all of Women's College Basketball.
With that said, here is our list of the Top 10 Women's College Basketball Power Forwards in 2022. 
Honorable Mention
Kayla Jones
School: NC State Wolfpack
Just missing the Top 10 Women's College Basketball Power Forwards in 2022 rankings is the NC State Wolfpack senior Kayla Jones. Jones is just one of many key weapons for a Wolfpack team that finished the season ranked 3rd in the country within the Women's Top 25 AP poll while also taking home the Atlantic Coast Conference regular season championship and conference tournament championship. 
While Jones saw her production decrease this season due to the depth of the team, Jones still racked up 8.5 points a game to go along with 4.7 rebounds and 2.2 assists.
Oliva Cochran
School: Louisville Cardinals
The talented sophomore showcased her abilities on the hardwood during the 2021-22 NCAA Women's Basketball schedule while helping lead the Louisville Cardinals to a top five ranking and second place within the Atlantic Coast Conference. 
While Cochran continues to develop, in her second year she saw her minutes increase to 22.4 minutes per game. Over the course of the year, Cochran averaged 8.5 points per game to go along with 5.3 rebounds on a very deep Cardinals roster that was loaded with talent.
Top 10 Women's College Power Forwards
10. Alexus Dye
School: Tennessee Lady Volunteers
After watching the Tennessee Lady Volunteers put together the surprise season that many were not expecting, it is understandable to know that the team was loaded with weapons across the entire roster. 
One of those key weapons was senior power forward Alexus Dye who averaged 9.7 points per game to go along with 7.5 rebounds while also providing terrific defense down low. Dye showed her true abilities within the SEC Tournament as she stepped up with Jordan Horston out with an injury. The senior posted 42 points to go along with 24 rebounds while picking up double doubles in both contests.
9. Lauren Gustin
School: BYU Cougars
If you're looking for one of the more impressive power forwards on the hardwood on any night of the week you came to the right spot. Lauren Gustin is as dominant as any player in college basketball and a double double machine. 
Gustin, who is in her sophomore season with the BYU Cougars finished the regular season averaging a double double with 10.8 points per game to go along with 11.5 rebounds. The 11.5 rebounds ranked 10th in all of NCAA I Women's Basketball to go along with her 14 total double doubles.
8. Lorela Cubaj
School: Georgia Tech Yellow Jackets
Coming in at number eight on the Top 10 Women's College Basketball Power Forwards in 2022 is the senior power forward from the Georgia Tech Yellow Jackets. Cubaj was one of the top two-way power forwards in the country and one of the top ball handlers/passers at the position. 
On the year Cubaj averaged a double double but what was so impressive was her unselfishness and knack to set up her teammates. Cubaj averaged 4.3 assists on the year while looking to score second. The Yellow Jackets star finished the season averaging 10.1 points per game to go along with 11.1 rebounds while also adding 1.4 steals and 1.3 blocked shots per contest.
7. Bethy Mununga
School: South Florida Bulls
The South Florida Bulls junior is as solid as any power forward in college basketball on either side of the floor. In her third season with the program, Bethy Mununga continues to develop her all around game while dominating the glass. 
Since arriving in South Florida, the Belgium native has averaged at least 10.1 rebounds in each of her three previous seasons while also averaging at least 31 minutes in each of the past two years. In addition to her ability to limit second chance opportunities to opponents, Mununga's scoring abilities increased during the 2021-22 NCAAW Basketball schedule to 10.9 points per game.
6. Cameron Brink
School: Stanford Cardinals
If you are looking for a loaded Women's Basketball team the Stanford Cardinals is one team that has an abundance of talent across the entire roster led by sophomore power forward Cameron Brink. Brink, who has solid size at 6 foot 4 inches, is a pure shooter who shot 56.2 percent from the field to go along with 34.8 percent from behind the three-point line. 
After averaging nearly double figures last season, Brink finished the regular season averaging 13.6 points per game while also increasing her rebounds per game to eight per contest. Brink scored 40 points to go along with 19 rebounds and six steals while helping lead the Cardinals to the Pac-12 Tournament Championship.
5. Nyara Sabally
School: Oregon Ducks
Nyara Sabally finished the season on a strong note for the Oregon Ducks posting double doubles in three of her last four games including back-to-back performances within the Pac-12 tournament. While Sabally was unable to help her Ducks move past the semi-final contest, she did her part finishing the game with 12 points to go along with 12 rebounds. 
On the year, Sabally was a pure shooter and one of the more difficult power forwards to slow down based on her abilities to shoot the three balls. Overall, the Ducks junior shot 52.9 percent from the field while connecting on 40 percent of her shots from behind the three-point line.
4. Angel Reese
School: Maryland Terrapins
When looking at the video footage of Angel Reese on the hardwood, it is hard to imagine the Maryland Terrapins star is in just her second year with the club. The Baltimore, Maryland native finished ranked 69th in the country in scoring averaging while averaging 17.5 points per game. 
In addition to the strong scoring performance, Reese finished the season ranked 21st in the country in rebounding averaging 10.8 per contests. Overall, Reese finished the season with 17 double doubles including five games with at least 15 rebounds.
3. Naz Hillmon
School: Michigan Wolverines
Naz Hillmon made a strong case for herself during her senior season with the Michigan Wolverines while possibly increasing her draft status among the WNBA Draft. Hillmon just missed averaging a double double in her final season for the Wolverines as she posted 21 points per game to go along with 9.4 rebounds. 
In addition to those strong numbers, Hillmon averaged 2.2 assists to go along with one steal while helping the Wolverines to a top 15 ranking among the AP Top 25 poll and the third best record within the Big Ten conference.
2. Maddy Siegrist
School: Villanova Wildcats
As for who lands at number one and number two both Maddy Siegrist and NaLyssa Smith put together strong campaigns this season to make an argument to be the top power forward in all of Women's College Basketball. 
Siegrist ranked 2nd in the country in scoring averaging 25.9 points per game while recording 20 different games scoring at least 20 points, nine different games with at least 30 points per game and one game with at least 40 points. Siegrist was a pure shooter who can not only take the ball to the basket but also take shots from behind the arm. In addition, Siegrist averaged 9.5 rebounds per game to go along with 1.8 assists.
1. NaLyssa Smith
School: Baylor Bears
Coming in at number on the Top 10 Women's College Basketball Power Forwards in 2022 is the Baylor Bears standout star Nalyssa Smith who finished ranked inside of the top 10 in both scoring and rebounds in her senior season. Smith, who is expected to be the potential top overall draft pick during the WNBA draft finished eight in scoring averaging 22.3 points per game as well as eight in rebounding averaging 11.7 rebounds per game. 
Smith was a key weapon in the Bears taking home the Big 12 regular season crown while helping the team to an impressive 25-5 overall record and a 15-3 Big 12 mark.
How would you rank these NCAA Power Forwards of 2022? Rank below to be added in the Power Rankings and to have a chance to win a gift card to LAZADA, Amazon, Fanatics.com, or more that is specific to you. Join the contest by ranking below.
Related Links:
POPULAR POSTS
Thank you
Your email has been successfully subscribed.
Sorry, there are no polls available at the moment.