Top 10 Women's College Basketball Point Guards 2022 Rankings
Ranking the best Female NCAA Point Guards of 2022 with names such as Paige Bueckers, Caitlin Clark, Ashley Owusu and more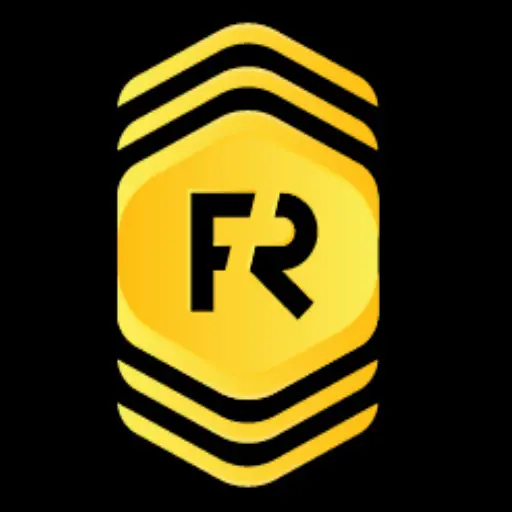 By admin | March 3, 2022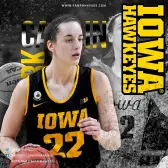 The NCAA women's basketball action on the hardwood is as exciting as it has ever been as the game continues to see star power take the court across the country. With this star power, the point guard position has been on full force this season led by a strong group of women leading the charge including the likes of Caitlin Clark of the Iowa Hawkeyes and Nia Clouden of the Michigan State Spartans. 
This year's Top 10 Women's College Basketball Point Guards in 2022 rankings list includes a long list of star power that has helped their team climb the AP Women's Basketball rankings while each have played themselves into consideration for the 2022 Nancy Lieberman Point Guard of the Year Award. 
Along with Clouden and Clark, the list includes the likes of Khayla Pointer and Veronica Burton who both have shined during the 2021-2022 NCAA Women's Basketball schedule.
With that said, here is our list of the Top 10 Women's College Basketball Point Guards in 2022. 
Honorable Mention
Paige Bueckers
School: UConn Huskies
Coming in just outside of the Top 10 Women's College Basketball Point Guards in 2022 rankings is the UConn Huskies sophomore point guard Paige Bueckers. While Bueckers is well deserving of one of the top spots, an injury has limited the Huskies star to just five games this season. 
Prior to her injury Bueckers was averaging 21.2 points a game to go along with 5.5 rebounds and 6.2 assists per contest. Luckily for Huskies fans it sounds like Bueckers has a chance of returning for a postseason run.
Destanni Henderson
School: South Carolina Gamecocks
Like any team in the country when you are ranked high such as the South Carolina Gamecocks (#1 AP Women's College Basketball Rankings), the chances of having a ton of star power are high. 
That is the case with the Gamecocks as the team is loaded with talent including at the guard position with Destanni Henderson who brings veteran leadership to the team while also being able to run the team's offense. The senior guard from Fort Myers, Florida is averaging 11 points per game to go along with 13.7 rebounds and 4.2 assists. 
Top 10 Women's College Point Guards
10. Diamond Johnson
School: NC State Wolfpack
Coming in at number 10 on the Top 10 Women's College Basketball Point Guards in 2022, is the NC State Wolfpack sophomore point guard Diamond Johnson. Johnson continues to be a key role player on a Wolfpack team that is ranked 3rd in the country while posting a 25-3 record to help take the top spot in the Atlantic Coastal Conference. 
Johnson is one of two players averaging at least 11 points per game (11.4) and one of five players averaging at least four rebounds (4.5). In addition, Johnson provides the team with a solid floor general who is averaging 2.4 assists and a two-way player who can shut down opposing point guards.
9. Jordan Lewis
School: Baylor Bears
Much like many of these women on the rankings list, Jordan Lewis is helping her Baylor Bears contend within the AP Top 25 while also making the team one of the team's watch down the stretch as the month of February comes to a close and Women's March Madness approaches. The senior guard is averaging 12.3 points per game to go along with 3.7 rebounds, 5.3 assists and 1.3 steals per game while playing 31.9 minutes per game.
8. Te-Hina Paopao
School: Oregon Ducks
The sophomore point guard from Oceanside, California has helped the Oregon Ducks to a red-hot start to the 2021-2022 Women's Basketball season. The Ducks have won 18 of their first 27 games to start the season with much of that success belonging to Te-Hina Paopao as well as her other talented teammates. 
After a solid freshman season, Paopao continues to improve game in and game out as she has seen her points per game average increase from 10.2 per game to 13.8 this season. In addition to averaging 13.8 points per game, the Ducks point guard is averaging 3.8 rebounds, three assists and one steal per game.
7. Hailey Van Lith
School: Louisville Cardinals
As the month of February enters its final week, the Louisville Cardinals continue to sit among the Top 5 Women's Basketball teams in the country after posting a 23-3 overall record. With this success comes a ton of pieces and one of those pieces is the Cardinals sophomore point guard who currently leads the team in scoring averaging 13.6 points per game. 
In addition, Van Lith leads the club in minutes played per game while also contributing 3.2 rebounds, 2.1 assists and 1.2 steals per contest.
6. Ashley Owusu
School: Maryland Terps
Just missing the Top 5 is the Maryland Terps junior point guard who has had a whirlwind roller coaster of a season while helping the team remain in the AP Top 25. Owusu is currently averaging 13.7 points per game to go along with 3.1 rebound and 3.9 assists despite missing time with a sprained ankle. 
Since arriving at Maryland, Owusu has created a solid resume earning Big Ten Freshman of the Year, two Big Ten Tournament MVP's and a first team All-Big Ten selection as a sophomore. Owusu is as talented as any point guard in women's basketball and one that will look to take command during the postseason.
5. Olivia Miles
School: Notre Dame Fighting Irish
As you move up the list of the top college female basketball players, the talent level continues to increase as you land some of the top players overall. One of the players moving up the rankings is the Notre Dame Fighting Irish freshman who is putting together an excellent first full season after appearing in just six games last season. 
Through 26 games this season, Miles is averaging 13.9 points per game to go along with 5.8 rebounds, 7.1 assists and 1.8 steals per contest. Through the success of Miles and her teammates, the Fighting Irish are currently sitting at 20-6 overall and in third place in the ACC.
4. Veronica Burton
School: Northwestern Wildcats
Entering her season with the Northwestern Wildcats, Veronica Burton has put together a pretty impressive resume over her first three seasons with the club. Over that stretch she has taken home the Big Ten Defensive Player of the Year Award, named to the first-team All-Big Ten team and has led the conference in a wide range of statistics including steals. 
Burton, as she prepares for a potential move to the WNBA as a top tier draft pick, has averaged 17.8 points a game this season to go along with 5.4 rebounds, 6.6 assists, 4.2 steals and one blocked shot per game. In addition, Burton is shooting 43.8% from the field, 34.3% from three-point territory and 82.7% from the free throw line.
3. Khayla Pointer
School: LSU Tigers
The LSU Tigers may possibly be one of the biggest surprises among all the teams ranked within the AP Women's Top 25 rankings after starting the season winning 23 of their first 27 games. This success has come from a talented group of women taking the hardwood including Khayla Pointer who is putting together a tremendous senior season. 
The Tigers star point guard is ranked 36th in points per game (18.8) and 38th in assists per game (5.0) this season while setting career highs in both marks as well as rebounds (6.1). Pointer has the potential to be a big-time threat come the SEC tournament as well as the NCAA Women's Basketball tournament. 
2. Nia Clouden
School: Michigan State Spartans
Despite the struggles the Michigan State Spartans have endured during the 2021-22 NCAA schedule, Nia Clouden continues to go all out night in and night out while giving the team everything she has. On the year, Clouden is currently averaging 20.4 points per game while ranking 15th in the country in scoring. 
In addition, Clouden is currently averaging 4.2 rebounds per game to go along with 4.3 assists per contest. The senior has posted at least 20 points in 14 different games this season as well as 50 points during the West Palm Beach Invitational back in December.
1. Caitlin Clark
School: Iowa Hawkeyes
It's not very difficult to slot in the number one slot among the Top 10 Women's College Basketball Point Guards in 2022 rankings list. That top slot goes to the Iowa Hawkeyes star sophomore point guard and potential top overall women's college basketball player Caitlin Clark. 
Clark, who dominated as a freshman, continues to put together strong performances this season as she is averaging 26.9 points a game to go along with 8.2 assists and eight rebounds per game. Currently, the Hawkeyes point guard ranks 1st in the country in both scoring and assists while doing her part to help the team to a 18-7 record. 
In the year Clark has posted five triple doubles, seven double doubles, 19 games with at least 20 points scored and eight games with at least 30 points including three with at least 43.
How would you rank these NCAA Point Guards of 2022? Rank below to be added in the Power Rankings and to have a chance to win a gift card to LAZADA, Amazon, Fanatics.com, or more that is specific to you. Join the contest by ranking below.
Related Links:
POPULAR POSTS
Thank you
Your email has been successfully subscribed.
Sorry, there are no polls available at the moment.