Top 10 College Basketball Centers 2022 Rankings
Ranking the best NCAA Centers of 2022 with names such as Kofi Cockburn, Fardaws Aimaq, Drew Timme and more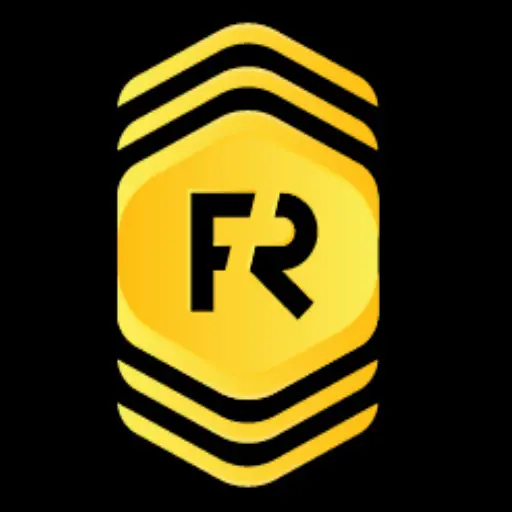 By admin | February 28, 2022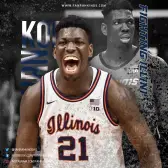 The evolution of the game of basketball continues to take place year in and year out as the next generation of stars are loaded with a ton of talent. With this evolution, the center position has evolved both at the NBA level as well as with NCAA Basketball centers. 
Once a position dominated by big men who could pound the ball to the rim, now it is a position that still features those talents but also features the ability for the center to run the floor, command the offense and even shoot the three-point shot depending on the program.
As the game continues to evolve, the center position will continue to be a position that can make or break an outcome of a game based on the abilities, attributes and talent each team's center brings to the floor each night. 
As you look around at the Top 10 College Basketball Centers in 2022, this is just the case as you have players who can dominate the rim, grab rebounds, block shots, set up their teammates and even move outside to give the team an additional shot option for three-point shots. Overall, this group of centers looking to take home the 2022 Kareem Abdul-Jabbar Center of the Year award include Kofi Cockburn, Drew Timme, Fardaws Aimaq and Oscar Tshiebwe.  
With that said, here is our list of the Top 10 College Basketball Centers in 2022. 
Honorable Mention
Nate Watson
School: Providence Friars
Coming in at number 10 on the Top 10 College Basketball Centers in 2022 is the Providence Friars big man Nate Watson. Watson, who was a second-team All-Big East player in 2021, has continued his production this season averaging 14.2 points a game to go along with 5.6 rebounds while posting a 56.4% shooting percentage from the floor. The Friars have benefited from Watson's ability to finish down low and his ability to find ways to score during screen/motion plays when they are called.
Walker Kessler
School: Auburn Tigers 
The Auburn Tigers are loaded with talent and one of those stars is their seven-foot one big man at the center position Walker Kessler. Kessler who is in his sophomore season with the Tigers continues to develop his play making abilities while giving the team a true big man down low on both offense and defense. Kessler is averaging 12 points a game to go along with 8.2 rebounds. Meanwhile on the defensive side of the floor, Kessler ranks near the top in blocked shots averaging 4.6 per game. 
Top 10 College Centers
10. Zach Edey
School: Purdue Boilermakers
Coming off his Big Ten All-Freshman team honors last season, Zach Edey continues to strive during the 2021-22 NCAA Men's Basketball schedule while giving the Purdue Boilermakers a true playmaker on both sides of the floor. 
Edey is currently averaging 14.5 points a game to go along with 7.6 rebounds and 1.5 assists to go along with 1.2 blocked shots while averaging just 18.9 minutes per game. As Edey gets more accustomed to the fast pace of college basketball and the NBA, look for his overall talents to increase.
9. Nick Muszynski
School: Belmont Bruins
A name that might go under the radar and left of most Top 10 College Basketball Centers in 2022 rankings list is the Belmont Bruins senior center Nick Muszynski. Muszynksi who continues to be a key player for the Bruins team that sits currently ranked 2nd in the OVC with an overall record of 24-5. The Ohio native is averaging 16.4 points a game to go along with 5.3 rebounds, 2.6 assists and 1.8 blocked shots per game.
8. Ahsan Asadullah
School: Lipscomb Bisons 
Much like Nick Muszynski, Ahsan Asadullah is a star center who will typically get overshadowed based on the college program he plays for. Nonetheless, the Lipscomb Bisons center is a stud and one strong center as he looks to wrap up his junior year. Asadullah is as versatile as any big man on both sides of the floor. 
On the year Asadullah has shot 34.6% from behind the arc while also shooting 50.4% from the field while averaging 15.2 points per game. In addition, Asadullah has averaged nine rebounds per game to go along with 4.5 assists.
7. Colin Castleton
School: Florida Gators
Whether you have him listed as a power forward or a center, Colin Castleton is still ranked as a top 10 player in college basketball. Castleton, who is in his senior season with the Florida Gators is averaging career highs in points per game (16.3), rebounds (9.0), assists (1.5) and blocked shots (2.6). 
Using his size and athleticism Castleton can guard both the forward positions as well as opposing centers while making it difficult for his opponents to score. With his strong performance during the 2021-22 NCAA Basketball season, Castleton has a shot at earning first-team All-SEC honors.
6. Armando Bacot
School: North Carolina Tar Heels
As you look across the Atlantic Coastal Conference (ACC), Armando Bacot has the makings and success this season to potentially be ranked as one if not the best player in the conference. The Junior six-foot ten swing forward has the tools including power and speed to set up plays and open up shots for both himself as well as his teammates. Through the last full week of February 2022, the North Carolina Tar Heels star has recorded 22 double doubles including three with at least 20 rebounds.
5. Hunter Dickinson
School: Michigan Wolverines
Coming in at number 5 on the Top 10 College Basketball Centers in 2022 list is the Michigan Wolverines sophomore center Hunter Dickinson. Dickinson, who is making a name for himself despite the struggles of the team, has him a potential lottery draft pick during the upcoming 2022 NBA Draft. The Alexandria, Virginia native is posting 18 points a game to go along with 8.1 rebounds, 2.3 assists and 1.2 blocked shots per game. 
4. Oscar Tshiebwe
School: Kentucky Wildcats
Year in and year out the Kentucky Wildcats continue to find star studded recruiting classes and talent that helps them dominate year in and year out. One of those recruits is Oscar Tshiebwe who is currently ranked 1st in NCAA Men's Division I Basketball in rebounds averaging 15.2 per game and 1.5 higher than Fardaws Aimaq who is ranked 2nd and 2.9 higher than Armando Bacot. 
In addition to his ability to dominate the glass, Tshiebwe is averaging 16.4 points a game, 1.4 assists, 1.4 blocked shots and 1.9 steals per game while also turning in 21 double doubles on the season.
3. Drew Timme
School: Gonzaga Bulldogs
If you are looking for a big man who can shoot, rebound, set up his teammates and even run the team's offense, the Gonzaga Bulldogs big man Drew Timme is the man. Timme, who is in his junior season with the Bulldogs has helped the team to the top overall spot in the Men's AP Basketball rankings this season. 
His production on the year includes shooting nearly 30% (29.2) from behind the three-point line, averaging 2.5 assists as well as 6.3 rebounds per game. Timme has the ability to be as clutch as any player in college basketball when the pressure mounts which could lead to another Final Four or Finals appearance.
2. Fardaws Aimaq
School: Utah Valley Wolverines
The Utah Valley Wolverines big man is building a huge NBA resume as he continues to dominate for his team this year. As a junior Fardaws Aimaq ranks 2nd in Men's College Basketball while averaging 13.7 rebounds per game while also ranking tied for 40th in scoring averaging 19.2 points per game. In addition, Aimaq is also a great defender and two-way player while averaging 1.9 assists per game and 1.3 blocked shots per game.
1. Kofi Cockburn
School: Illinois Fighting Illini
The Illinois Fighting Illini star center is possibly the top overall player in all of college basketball and one of the most dominating players in the Big Ten this season. Kofi Cockburn has dominated opponents this season while turning in double doubles at will while helping the club to a 19-7 record and 2nd place within the Big Ten Conference. 
As the team sits 15th in the country, Cockburn continues to build a strong resume averaging 21.7 points a game to go along with 11.2 rebounds which could take him and his team far in the March Madness NCAA Tournament.
How would you rank these NCAA Centers of 2022? Rank below to be added in the Power Rankings and to have a chance to win a gift card to LAZADA, Amazon, Fanatics.com, or more that is specific to you. Join the contest by ranking below.
Related Links:
POPULAR POSTS
Thank you
Your email has been successfully subscribed.
Sorry, there are no polls available at the moment.