Top 10 NBA Rookie Predictions 2022-2023 Rankings
Ranking the NBA Rookie Projections for this upcoming 2022-2023 NBA Season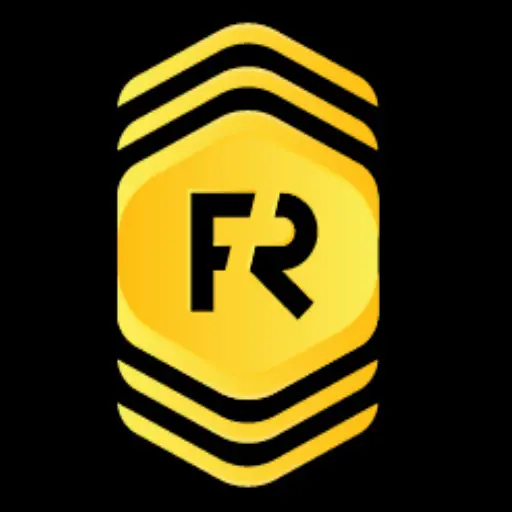 By Fan Author | October 6, 2022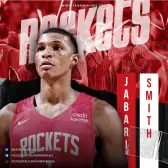 The 2022 2023 NBA Season is approaching as the countdown to the NBA Opening Tip Off is just a few short weeks away.
The hype and expectations continue to grow for the top NBA players and top NBA teams. As the hype builds for proven stars the excitement level for the incoming NBA Draft class continues to increase as well.
An NBA rookie class that is loaded with talent and potential to contribute during the 2022-23 NBA schedule.
Despite losing Chet Holmgren for the 2022-23 NBA season, the 2022 NBA Draft Class features a long list of potential NBA All-Stars.
Heading the list are the Houston Rockets power forward Jabari Smith and the Orlando Magic power forward Paolo Banchero. Both NBA rookies have the ability to stuff the stat line night in and night out while also being a key role player for their team as a rookie.
Other top 2022-23 NBA rookies include Keegan Murray of the Sacramento Kings, Bennedict Mathurin of the Indiana Pacers, and Jaden Ivey of the Detroit Pistons. Here is a look at the Top 10 NBA Rookie Predictions 2022-23 Rankings list:
Honorable Mention
Dyson Daniels
Team: New Orleans Pelicans 
NBA Stats Projections: 10.7 PPG, 3.2 RPG, 2.9 APG
One of the interesting players entering their rookie year is the New Orleans Pelicans 2022 NBA Draft pick Dyson Daniels.
Daniels, who joined the NBA G League Ignite last season after coming over from Australia put together a terrific first season landing him on the NBA radar.
While Daniels has tremendous athletic ability who can play on both ends of the floor, handle the ball, and also has great court awareness.
While Daniels numbers come in a little low, uncertainty with his role in the New Orleans Pelicans may limit his playing time as a rookie.
Shaedon Sharpe
Team: Portland Trail Blazers
NBA Stats Projections: 8.8 PPG, 2.8 RPG, 1.6 APG
A second rookie that has the physical tangibles to be a solid NBA player and put together a solid rookie season is the Portland Trail Blazers guard Shaedon Sharpe.
Sharpe, who was a former five-star recruit, never played college basketball despite joining the Kentucky Wildcats.
Sharpe who also battled an injury limiting him during the NBA Summer League is a scoring threat who can not only make his own shot but also athleticism to open up free on open looks set up by his teammates.
As the Trail Blazers look to surround Damian Lillard with talent, Sharpe could be a dark horse to see his minutes increase over the course of the NBA 2022-23 schedule.
Top 10 NBA Rookie Predictions
10. Johnny Davis
Team: Washington Wizards
NBA Stats Projections: 5.1 PPG, 4.1 RPG, 1.2 APG
Landing at number 10 on the Top 10 NBA Rookie Predictions 2022-23 Rankings list is the former Wisconsin Badgers star and the 10th overall pick during the 2022 NBA Draft Johnny Davis.
Davis, who showed his ability to develop from one year to the next with his huge jump in production as a sophomore, could be a nice helping hand on the Washington Wizards bench.
The Wizards rookie has tremendous ability to attack the rim while also continuing to improve as a passer and shooter when he was in school. It will be tough to get playing time with veteran guards ahead of him.
9. Walker Kessler
Team: Utah Jazz
NBA Stats Projections: 11.6 PPG, 7.7 RPG, .5 APG, 1.5 BPG
It has been an interesting year for the former Auburn Tigers big man who was selected by the Memphis Grizzlies, traded to the Minnesota Timberwolves, and eventually shipped to the Utah Jazz.
After potentially being blocked by Karl-Anthony Towns, Walker Kessler now has a chance to see extended minutes for the Jazz with the departure of Rudy Gobert.
As the Jazz look to rebuild, inconsistencies on the roster could limit Kessler's potential on the floor as a rookie.
However, Kessler could be one of the big contributors during his rookie season while potentially being a double-double candidate.
8. Jaden Hardy
Team: Dallas Mavericks
NBA Stats Projections: 13.1 PPG,3.2 RPG,2.5 APG
One sleeper in the 2022-23 NBA Rookie of the Year award is the Dallas Mavericks guard Jaden Hardy. Hardy, who posted solid numbers last season within the NBA-G League for the Ignite, will join a Mavericks roster that includes All-Star Luka Doncic.
With Doncic carrying the load and fostering double teams, Hardy will have a chance to shine while giving the team another scoring threat.
Hardy has the potential to see his offensive numbers increase as he builds additional playing time during the 2022-23 NBA Season.
7. Tari Eason
Team: Houston Rockets
NBA Stats Projections: 13.4 PPG, 5.7 RPG, 1 APG, 1 BPG
As the Houston Rockets continue to slowly retool and rebuild their roster, the 2022-23 NBA Draft landed them multiple talented weapons to help fill out their roster.
One of those weapons is the former LSU Tigers and Cincinnati Bearcats power forward Tari Eason. Eason has solid size to go along with ball handling skills.
The Rockets rookie has all the tools to post 13 plus points per game to go along with 5-8 rebounds and multiple assists per game. In addition, Eason could add multiple steals and blocks per game.
6. Jalen Duren
Team: Detroit Pistons
NBA Stats Projections: 13.7 PPG, 9.3 RPG, 8 APG, 1.5 BPG
Another team that landed a pair of talented prospects during the 2022 NBA Draft is the Detroit Pistons. The Pistons not only landed Jaden Ivey during the NBA Draft but also Jalen Duren.
Duren is an interesting player who will form a dynamic duo with 2021 NBA Draft pick Cade Cunningham. Duren's ability to attack the basket with the ball in his hands as well as his ability to grab rebounds makes him a strong candidate for the 2022-23 NBA Rookie of the Year award while potentially finishing his rookie season averaging a double-double.
5. Jaden Ivey
Team: Detroit Pistons
NBA Stats Projections: 14.7 PPG, 3.6 RPG, 6.1 APG
Landing at number five on the Top 10 NBA Rookie Predictions 2022-23 Rankings list is the former Purdue Boilermakers and First-team All-Big Ten guard Jaden Ivey.
As the season approaches, it is difficult to determine how much improved the team will be during the upcoming season however with the flood of young talent they should be exciting to watch. 
One of those young talents is Ivey who is explosive and has the ability to take over the scoring any night of the week. In addition, Ivey has the potential and vision to be the team's top ball handler at times while opening up his own shot.
4. Bennedict Mathurin
Team: Indiana Pacers
NBA Stats Projections: 15.1 PPG, 4.4 RPG, 1.5 APG
The youth movement has also arrived in Indiana as the Indiana Pacers continued their rebuild during the 2022 NBA draft landing Bennedict Mathurin.
Mathurin will join a Pacers roster loaded with young talents including multiple picks from the 2021 NBA Draft. While the Pacers newly acquired forward will be dominant down low on offense his consistency is a concern over the entire stretch of the NBA season.
Mathurin continued to improve last season on his perimeter shooting while cutting down his streak scoring from the prior season.
3. Keegan Murray
Team: Sacramento Kings
NBA Stats Projections: 15.4 PPG, 5 RPG, 2.2 APG
The former First-team All-American is an intriguing rookie to watch entering the 2022-23 NBA schedule. After being selected by the Sacramento Kings with the 4th overall pick during the 2022-23 NBA Draft, questions surrounding his role within the teams' rotations were presented.
However, Murray put to bed many of those questions with a dominating NBA Summer league performance including averaging 23 points per game.
Look for Murray to continue that performance during the regular season while seeing some of his production decrease to other options within the roster.
2. Paolo Banchero
Team: Orlando Magic
NBA Stats Projections: 15.5 PPG, 9 RPG, 1 APG
When you look at the top two players landing on the Top 10 NBA Rookie Predictions 2022-23 Rankings list, Paolo Banchero and Jabari Smith both are extraordinarily talented basketball players who have the potential to turn around their respective teams.
In the end only one could land at number one on the list and one at number two. That said, Banchero lands just behind Smith on the rankings while potentially challenging for the Rookie of the Year award.
Banchero should be a big-time threat on the glass but his inconsistency shooting the ball may reduce his overall production as he continues to develop his shot.
1. Jabari Smith Jr.
Team: Houston Rockets
NBA Stats Projections: 16 PPG, 9 RPG, 1.5 APG, 1 BPG
Once a proven NBA playoff team is now looking to retool their roster with a young core while playing for the future.
One of those players includes one of their multiple talented draft picks Jabari Smith Jr. Smith Jr is a tremendous all-around player who continues to develop his overall game.
The Rockets first round pick has the ability to make his own shot, create shots for his teammates while also being a consistent shooter when shooting from all over the floor.
Smith Jr. has the potential to finish as one of a few rookies to average a double-double over the course of the 2022-23 NBA schedule.
How would you rank these NBA Rookies going into the 2022-2023 NBA Season? Rank below to be added to the Power Rankings.
Related Links:
POPULAR POSTS
Thank you
Your email has been successfully subscribed.
Sorry, there are no polls available at the moment.