Top 10 NBA Fantasy Player Rankings 2023-2024
Getting you ready for the NBA Fantasy Draft as we preview the Top 10 NBA Fantasy Player Rankings 2023-2024 as Nikola Jokic leads the way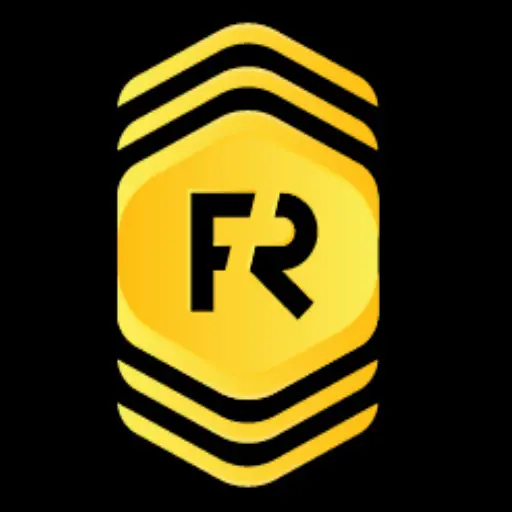 By admin | October 13, 2023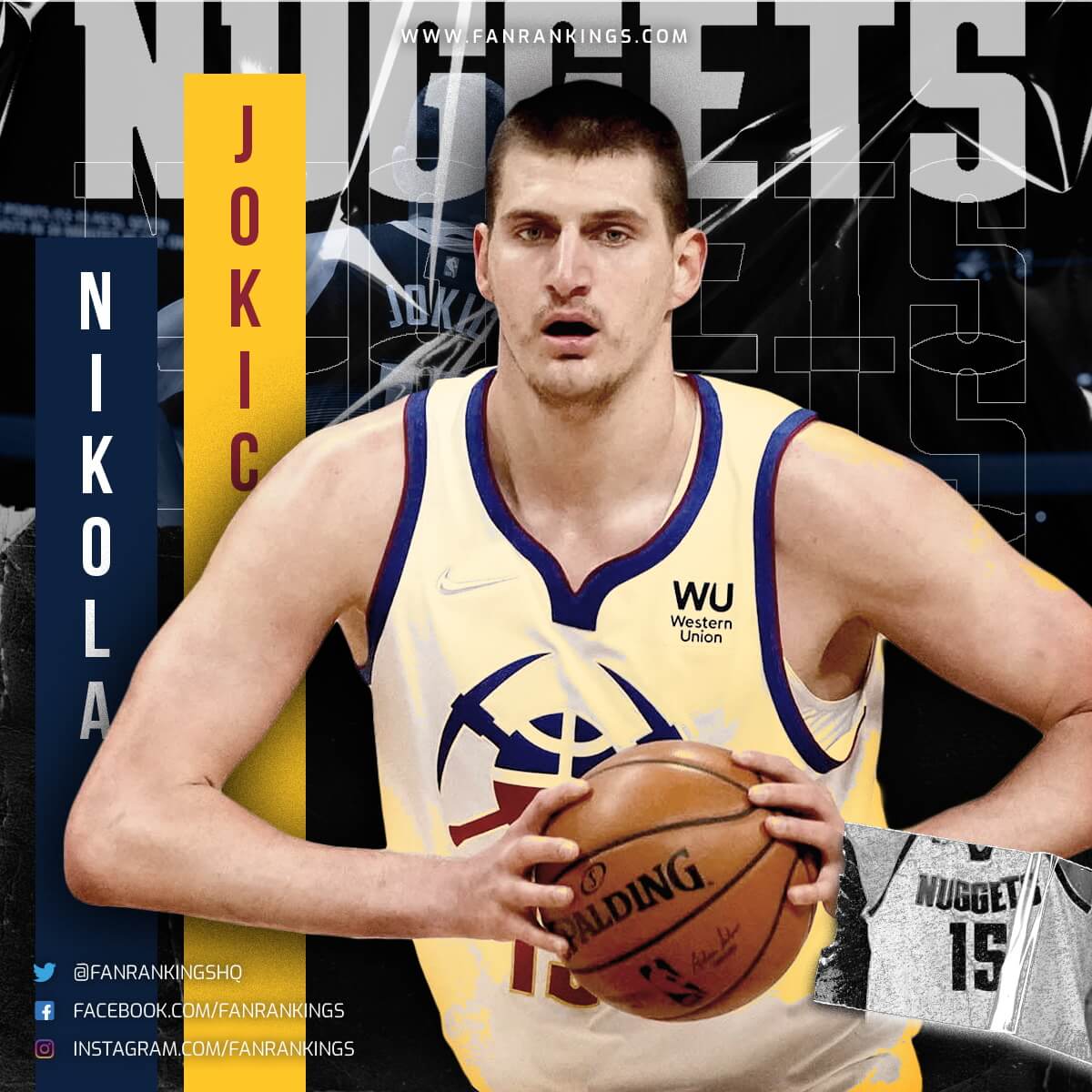 NBA Fantasy Draft Preview 20232-2024
The 2023-2024 NBA season is just around the corner as the opening tipoff is set for October 24th, 2023. As preseason games get rolling the excitement for the upcoming season continues to build as fans, players and teams get set for another action packed season. In addition, with the excitement level building the hype for another great NBA fantasy basketball season is also building for both season long fantasy basketball owners as well as for DFS basketball action. As you start to look around the NBA many of the top tier NBA players are all well deserving to land atop the Top 10 NBA Fantasy Player Rankings 2023-2024 Draft Preview, however only one can.
The one player taking home the top spot is the Denver Nuggets Nikola Jokic who has been as dominant of a fantasy basketball option as any over the past few seasons. The Nuggets big man stuffs the stat sheets for his fantasy owners night and night out while providing fantasy production through a wide range of statistics including posting double digit rebounds and points per game as well as over nine assists per game.
As Jokic headlines the top fantasy basketball option, other top NBA players landing within the top five fantasy basketball players include Giannis Antetokounmpo, Luka Doncic, Joel Embiid, and Shai Gilgeous-Alexander.
Here is a look at the Top 10 NBA Fantasy Player Rankings 2023-2024 Preview:
Honorable Mention
Domantas Sabonis
Team: Sacramento Kings
Position: Power Forward
Just missing the Top 10 NBA Fantasy Basketball Rankings 2023-2024 Preview list is the Sacramento Kings power forward Domantas Sabonis. Sabonis is often overlooked from a fantasy basketball option however the Kings forward stuffs the stat sheet similar to Nikola Jokic.
Entering the 2023-2024 NBA Season, Sabonis is coming off his fifth straight season of posting a double double while averaging at least 18 points per game and 12 rebounds.
In addition to averaging 19.1 points per game and 12.3 rebounds per game, Sabonis added a career high 7.3 assists per game. Meanwhile on the defensive end of the floor Sabonis is solid while adding nearly one steal per contest.
Trae Young
Team: Atlanta Hawks
Position: Point Guard
Another strong fantasy basketball weapon to consider when drafting your fantasy basketball rosters is the Atlanta Hawks point guard Trae Young. Young is a dynamic scorer who has averaged at least 26 points per game in three of his first five full seasons within the league.
On top of his ability to score, Young has been solid from behind the three point line at times shooting as high as 38 percent from behind the three point line including just 33.5 percent this season.
Add in the Hawks point guard's ability to rack up at least 10 assists per game adds fantasy value to his owners in addition to his three rebounds and 1.1 steals per contest. 
Top 10 NBA Fantasy Player Rankings
10. LeBron James
Team: Los Angeles Lakers
Position: Small Forward
Coming in at number 10 on the Top 10 NBA Fantasy Draft Rankings 2023-2024 Preview is the Los Angeles Lakers veteran small forward LeBron James. James enters the upcoming season sitting at 38 years old while his ability to stay healthy and playing each night is something to worry about as a fantasy owner.
Despite having played in less than 60 games in four of the last five seasons, the Lakers All-Star has the ability to stuff the stat sheet on nights when he is on the roster. James is coming off his second straight season averaging at least 28 points per game to go along with 8.3 rebounds and 6.8 assists per game. 
9. Steph Curry
Team: Golden State Warriors
Position: Point Guard
One of the top three point specialists in the NBA, the Golden State Warriors All-Star Steph Curry consistently ranks among the top 15 fantasy scorers in the NBA.
While strong with the ball in his hands, Curry has the tools to be a top tier point guard in the NBA as a facilitator while delivering additional fantasy value to his fantasy owners.
The Warriors point guard averaged 42.7 percent shooting from behind the three point line while averaging 6.3 assists and 6.1 rebounds per game. In addition, Curry averaged 29.4 points per game marking the third time in his career averaging at least 29 points per game.
8. Damian Lillard
Team: Milwaukee Bucks
Position: Point Guard
Making a new name for himself with the Milwaukee Bucks will be the former longtime Portland Trail Blazers point guard Damian Lillard. Lillard who was traded to the Bucks during the offseason is coming off possibly his best season last year while setting a career high for scoring while averaging 32.2 points per game.
While being one of the main weapons in Portland, Lillard will now get an opportunity to align next to All-Star power forward Gianni Antetokounmpo to create one of the best one two combinations in the league.
As expectations are set his point totals may drop, look for Lillard to see additional opportunities to increase his assists totals while having the potential to average a double double during the 2023-2024 NBA season.
7. Jayson Tatum
Team: Boston Celtics
Position: Small Forward
Each year since arriving in the NBA during the 2017 NBA Draft, the Boston Celtics small forward Jayson Tatum has improved. This was the case last season while ranking among the best fantasy basketball small forwards within the league.
The Celtics All-Star and former Duke Blue Devils small forward set career highs across the board last year including topping the 30 point per game mark for the first time in his career.
To go along with averaging 30.1 points per game, Tatum also added 8.8 rebounds, 4.6 assists, and 1.1 steals per game while shooting 46.6 percent from the field.
6. Kevin Durant
Team: Phoenix Suns
Position: Power Forward
Entering the 2023-2024 NBA season the expectations are set high for the Phoenix Suns as a prime candidate to win the NBA Championship. One of those weapons the Suns will be relying on is Kevin Durant who the team acquired during the 2022-2023 NBA schedule.
Durant is a proven scorer who has the ability to drop 30 to 40 points each night no matter the opponent. However, the former Seattle SuperSonics star has had a history of staying healthy including failing to reach the 60 game played mark in each of the past three seasons.
After averaging 29.1 points per game to go along with 6.4 rebounds, 3.5 assists, and 1.3 steals per game, expectations are high that Durant will rank among the top 5-10 players drafted for most fantasy basketball owners
5. Luka Doncic
Team: Dallas Mavericks
Position: Point Guard
Rounding out the Top 5 on the Top 10 NBA Fantasy Player Rankings 2023-2024 Preview is the Dallas Mavericks point guard Luka Doncic. While it is still difficult to imagine how Kyrie Irving and Luka Doncic will mix in the same offense, one thing is for sure and that is Doncic has the talent to be the next NBA player to average a triple double for the entire season.
The Mavericks guard is coming off his first NBA season averaging at least 30 points per game (32.4) while also passing the eight rebounds and assists mark for the fourth time in his NBA career.
Since arriving Doncic has posted at least 21 points in each season along with at least six assists and seven rebounds. In addition, Doncic adds additional fantasy value after averaging at least one steal per game in each since arriving back during the 2018 NBA season.
4. Shai Gilgeous-Alexander
Team: Oklahoma City Thunder
Position: Point Guard
Coming off his best season in the NBA since being drafted back during the 2018 NBA Draft, Shai Gilgeous-Alexander is one of the hot commodities in the NBA as NBA fantasy basketball drafts approach.
The Oklahoma City Thunder point guard has the ability to score with the best scorers in the NBA while also shooting 90.5 percent from the free throw line and 51 percent from the floor. To go along with averaging 31.4 points per game, the Thunder guard also added 4.8 rebounds per game and 5.5 assists.
Meanwhile on the opposite end of the floor Gilgeous-Alexander added one blocked shot and nearly two steals (1.6) per game. Add in the potential return of Chet Holmgren down low will potentially increase his overall assists per game potential.
3. Joel Embiid
Team: Philadelphia 76ers
Position: Center
The reigning NBA MVP is coming off his second consecutive season averaging at least 30 points per game to go along with at least 10.2 rebounds. Despite leading the NBA in scoring Joel Embiid lands at number three among the best fantasy basketball players leading into NBA fantasy drafts.
In addition to scoring, the 76ers big man posted 1.7 blocked shots and one steal per game to go along with 10.2 rebounds and 4.2 assists. However, with the potential departure of James Harden, the Philadelphia 76ers may lean on Embiid for more production this season which could increase his overall scoring potential.
On the flipside the departure of Harden could force double teams which could impact his overall performance sliding him down to third entering the season.
2. Giannis Antetokounmpo
Team: Milwaukee Bucks
Position: Power Forward
As the 2023-2024 NBA schedule approaches the excitement level of the Milwaukee Bucks fan base continues to grow after landing one of the NBA's top point guards Damian Lillard in a trade just before the preseason tips off.
The move delivers Giannis Antetokounmpo a proven guard who can run the offense while also a player who can open up the floor with his ability to hit the outside shot.
While the Greek Freak may see his assists drop his overall production should increase while seeing fewer double teams as teams focus on Lillard.
Antetokounmpo is coming off a season posting 46 total double doubles and six triple doubles while rewarding his fantasy owners. In all the Bucks power forward averaged 31.1 points per game to go along with 11.8 rebounds and 5.7 assists per game last season.
1. Nikola Jokic
Team: Denver Nuggets
Position: Center 
In at number one on the NBA Fantasy Player Rankings is the triple double machine Nikola Jokic who posted a season high 29 triple doubles last season to go along with 58 double doubles.
The Denver Nuggets big man ranked 4th in the NBA in assists averaging 9.8 per game, third in rebounds averaging 11.8 and 18th in scoring averaging 24.5 points per game. The Joker posted a 63.2 percent shooting mark from the field while leading the Nuggets to the NBA Championship.
As the season approaches it is hard to look past Jokic as the top fantasy basketball option based on his ability to do it all on both ends of the floor while posting near triple double figures for the entire season.
How would you rank these NBA fantasy players going into the 2023-2024 NBA Season? Rank below to be added in the NBA Fantasy Rankings.
Related Links:
POPULAR POSTS
Thank you
Your email has been successfully subscribed.
Sorry, there are no polls available at the moment.