MLB Top 10 Center Fielders 2022 Rankings
Ranking the best center fielders of 2022 so far as Mike Trout leads the way. Also where Cody Bellinger, George Springer, Bryon Buxton, and more rank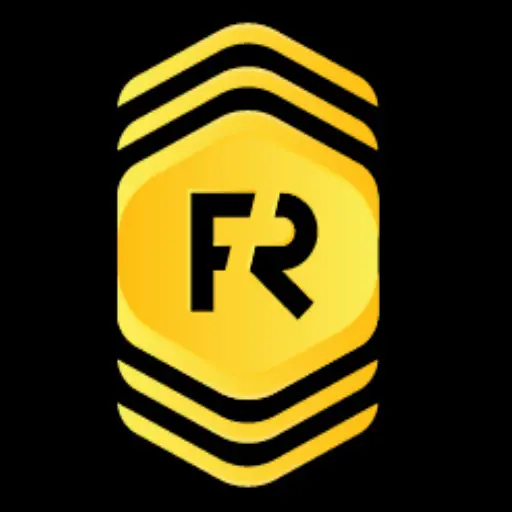 By Test User | July 8, 2022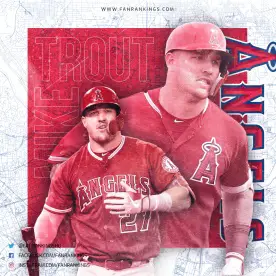 The list of the top center fielders in all Major League Baseball is loaded with a few of the game's brightest stars.
A position that not only requires speed but also a great glove has now become one of the most sought-after positions for power among any team in baseball.
As you look around at the Top 10 Center Fielders in MLB 2022, the group is headlined by three time AL MVP Mike Trout.
Trout, who is putting together another strong season, continues to play the game at a high level while ranking near the top among most offensive categories.
In addition, Trout has been as good of a defensive center fielder over his career and in 2022 as any MLB center fielder in the game of baseball.
In addition to Trout, the list of center fielders includes the Minnesota Twins Byron Buxton, the Seattle Mariners rookie Julio Rodriguez, and the Texas Rangers Adolis Garcia. With that said, here is our list of the Top 10 Center Fielders 2022 rankings.
Honorable Mention
Harrison Bader
Team: St. Louis Cardinals
Landing just outside of the Top 10 Center Fielders 2022 rankings is the St. Louis Cardinals Harrison Bader.
Bader, who was Cardinals former 3rd round draft pick during the 2015 MLB Draft, continues to be a solid center fielder during the 2022 MLB schedule.
On the year Bader is batting .256 with five home runs and 21 runs batted in. In addition, Bader ranks third among all center fielders with 15 stolen bases on the year.
Cody Bellinger
Team: Los Angeles Dodgers
The former NL MVP, NL Rookie of the Year and two-time All-Star has not put together the same type of offensive performance as he has over his first few seasons.
However, Cody Bellinger continues to be a big-time threat while also having the potential to be trouble at the plate.
While Bellinger is batting just .211 on the year, the Dodgers center fielder has picked up 59 hits on the year including 11 home runs to go along with 31 runs driven in while also stealing 10 bags. 
Top 10 Center Fielders
10. Mike Yastrzemski
Team: San Francisco Giants
Coming in at number 10 on the Top 10 MLB Center Fielders 2022 rankings list is the San Francisco Giants center fielder Mike Yastrzemski.
Yastrzemski who is in his fourth season with the Giants currently ranks among the leaders among all center fielders in a wide range of offensive categories including ranking tied for second with 17 doubles.
In addition, Yastrzemski is batting .228 on the year with eight home runs, 38 runs scored, and 32 runs batted in for a Giants team competing in the National League West division.
9. Brandon Nimmo
Team: New York Mets
The 29-year-old former first round MLB draft pick Brandon Nimmo continues to be a key player for the New York Mets during the 2022 MLB season.
The same Mets team that currently leads the NL East and has the second-best record in the National League.
In the field Nimmo has picked up 142 putouts to go along with three outfield assists. At the plate the Mets center fielder ranks 7th in doubles (15), 1st in triples (5), 4th in hits (79), and 2nd in batting average (.287). 
8. Luis Robert
Team: Chicago White Sox
Center fielders have one of the most difficult positions to play while requiring covering the most grounds in the outfield.
However, Luis Robert is as good defensively as any while also having a tremendous arm. The Chicago White Sox outfielder has yet to make an error in 145 attempts this season while also recording one outfield assists.
Meanwhile Robert leads all center fielders with an .289 batting average while also adding 11 doubles, nine home runs, 43 runs batted in and 11 stolen bases. 
7. George Springer
Team: Toronto Blue Jays
At number seven on the list of the Top 10 Center Fielders 2022 is the Toronto Blue Jays All-Star George Springer.
Springer, who has consistently been one of the American League's best players over the past few seasons, has continued that trend in 2022.
Springer is currently batting .248 on the year while also posting a .331 on base percentage and an OPS mark of .802 through 274 at bats. In addition, Springer has picked up 68 total hits, 15 home runs, eight stolen bases and 38 runs batted in. 
6. Cedric Mullins
Team: Baltimore Orioles
It is hard not to like the Baltimore Orioles center fielder Cedric Mullins who continues to be a key staple in the turnaround success the team is having in 2022.
Mullins, who led the team in multiple offensive categories during the MLB 2021 season, has put together a solid stat line in 2022 as well. The Orioles center fielder currently ranks 2nd among all players at the position with 16 stolen bases.
In addition to being a threat on the base paths, Mullins is one of the games top defensive center fielders as well recording 200 putouts to go along with five outfield assists through 78 games in center field this season.
5. Adolis Garcia
Team: Texas Rangers
After a strong 2021 MLB performance from the Texas Rangers Adolis Garcia, the success at the plate has continued through the mid-way point of the 2022 MLB season.
Garcia through 77 games this season is batting .246 with 75 total hits, 16 doubles, three triples, 15 home runs and 51 runs batted in.
The 29-year-old center fielder currently ranks sixth in hits, 4th in doubles, tied for 2nd in triples, 3rd in home runs, and 2nd in runs batted in among all center fielders in Major League Baseball.
4. Bryan Reynolds
Team: Pittsburgh Pirates
Inside the Top 5 Center Fielders in Major League Baseball is the Pittsburgh Pirates center fielder Bryan Reynolds.
The Pirates 27-year-old center fielder is putting together another strong season at the plate as he has posted a .257 batting average over his first 296 at bats during the 2022 MLB schedule.
In those 296 at bats, Reynolds has picked up 76 hits including 15 home runs while also driving in 32 runs and posting an .800 OPS. 
3. Julio Rodriguez
Team: Seattle Mariners
If you are looking for possibly the best MLB Rookie in 2022, you don't have to look too far as Julio Rodriguez is sitting at the top of that list.
The Seattle Mariners former top overall prospect has not disappointed to start the 2022 MLB season leading all center fielders with 22 stolen bases.
Entering play on July 8th, 2022, the Mariners outfielder is batting .275 with 16 doubles, 15 home runs, 43 runs batted in and 86 total hits. 
2. Bryon Buxton
Team: Minnesota Twins 
If not for a slowdown and an injury that cost the Minnesota Twins center fielder some games, Byron Buxton may have landed at number on the list as the game's best center fielder.
That said, Buxton has continued to blossom into one of the best center fielders in all of baseball. Through 64 games this season, Buxton is batting .218 with 22 home runs and 40 runs batted in while also picking up 10 doubles, and 21 walks. 
1. Mike Trout
Team: Los Angeles Angels
Year in and year out, Mike Trout continues to be one of the best players in all of baseball and in 2022 that is no different.
The Los Angeles Angels three time AL MVP is as good as any in 2022 while batting .265 with 23 home runs, 48 runs batted in and 17 doubles while also picking up 38 walks.
While his overall numbers are down compared to some of his past performance years, Trout is still on pace to hit 35 plus home runs and drive in nearly 100 runs as he tries to help lead the Angels to the playoffs. 
How would you rank these Center Fielders so far? Rank below to be added in the MLB Power Rankings 
Related Links:
POPULAR POSTS
Thank you
Your email has been successfully subscribed.
Sorry, there are no polls available at the moment.