Top 10 NHL Black Hockey Players of All Time Rankings
Ranking the best Black Hockey Players in the history of the National Hockey League to celebrate Black History Month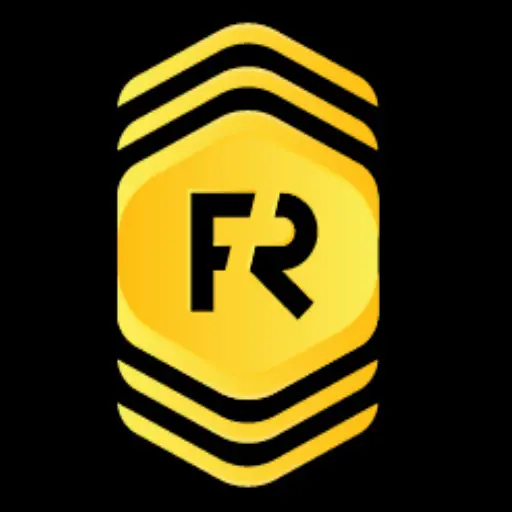 By brandon walker | February 9, 2022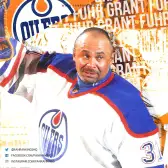 Black Hockey History
In this edition of our Fan Rankings Black History Month Series, we will list who is the best black player in NHL history. As the number of Black hockey players are increasing the number is still low compared to the other major sports in the United States and Canada. 
So as the National Hockey League tries to encourage more black people with their "Hockey is for Everyone" campaign to play hockey we'll celebrate the players we have now and yesteryear. With long-time stalwarts such as Dustin Byfuglien, Donald Brashear, and Mike Grier this was a tough list to rank.
Honorable Mention
Willie O'Ree
Team(s): Boston Bruins
O'Ree broke the color barrier in the NFL. While his career itself was not long. He left an impact in the Canadian and American communities when he was an ambassador to building the bridge for African-Americans in hockey. President Joe Biden signed the Willie O'Ree Congressional Gold Medal Act, rewarding him for his work. He is the only NHL player to receive this honor.
Top 10 Black NHL Players All-Time
10. Trevor Daley
Team(s): Dallas Stars, Chicago Blackhawks, Pittsburgh Penguins, & Detroit Red Wings
Daley was a very solid defenseman during his 17-year career, mostly with the Dallas Stars. He won two Stanley Cups with the Pittsburgh Penguins in 2016 and 2017. He has 308 career points in his career.
9. Evander Kane
Team(s): Atlanta Thrashers, Winnipeg Jets, Dinamo Minsk, Buffalo Sabres, & San Jose Sharks
Kane has scored 20 plus goals in a season six times and a 30-goal season in 2018. He has been a contributor with three different teams, however, he has had run-ins with the law that has affected his stock around the league. It is a shame because he has Hall of Fame talent.
8. Mike Grier
Team(s): Edmonton Oilers, Washington Capitals, Buffalo Sabres, & San Jose Sharks
Grier carved out a 15-year career with the Oilers, Washington Capitals, San Jose Sharks, and the Buffalo Sabres. He was never an all-star but he scored 20 plus goals twice. He has 383 career points.
7. Dick Graham
Team(s): Minnesota North Stars & Chicago Blackhawks
Graham played 12 seasons in the NHL mostly with the Minnesota North Stars and Chicago Blackhawks. He won the Frank Selke Award as the best defensive forward in the league. He scored 489 career points and was the first black player in NHL history to be named a team captain. Graham was named the first African-American coach in NHL history.
6. Donald Brashear
Team(s): Montreal Canadiens, Vancouver Canucks, Philadelphia Flyers, Washington Capitals, & New York Rangers
Brashear had a 15-year career, mostly with the Vancouver Canucks. He was one of the better enforcers in the league at the time and his forechecks were tenacious. His style allowed him to play in over 1,000 NHL games.
5. Dustin Byfuglien
Team(s): Chicago Blackhawks, Atlanta Thrashers, & Winnipeg Jets
Byfuglien made four All-Star games for the Winnipeg Jets and a Stanley Cup with the Chicago Blackhawks in 2010 where he scored 11 goals and five assists that postseason. He has 525 career points and 1084 career penalty minutes.
4. P.K. Subban
Team(s): New Jersey Devils, Montreal Canadiens, & Nashville Predators
Subban is one of the defensemen in the NHL today and won the Norris Trophy winner in 2013. The first African American to do so. He is a class act that is known for his philanthropy off the ice as well. He is a veteran that belongs on a better team than the rebuilding New Jersey Devils and can be a contributor to a team looking to win the Stanley Cup.
3. Wayne Simmonds
Team(s): Toronto Maple Leafs, Los Angeles Kings, Philadelphia Flyers, Nashville Predators, New Jersey Devils, & Buffalo Sabres
Simmonds was the most underrated right-wingers in the league in his prime and he has been stuck on mediocre teams that have never gone far in the playoffs. Simmonds has 258 career goals and has 508 career points. If he can help the Maple Leafs win the Stanley Cup then he will get the recognition that he deserves.
2. Jerome Iginla
Team(s): Calgary Flames, Pittsburgh Penguins, Boston Bruins, Colorado Avalanche, & Los Angeles Kings
Iginla was a two-time gold medalist, winning in 2002 in Salt Lake City and 2010 in Vancouver. Iginla has scored 625 goals and 675 assists in his 22-year NHL career which includes six All-Star game appearances, an Art Ross Trophy (league's leading point scorer), and two Rocket Richard Trophies (most goals in a season).
1. Grant Fuhr
Team(s): Edmonton Oilers, Toronto Maple Leafs, Buffalo Sabres, Los Angeles Kings, St. Louis Blues, & Calgary Flames
Grant Fuhr is only far and away the best black ice hockey players ever. He is the first black player to win a Vezina Trophy awarded to the best goaltender in the National Hockey League. He won five Stanley Cups with the Edmonton Oilers, more than Patrick Roy (four), and Martin Brodeur (three). He holds the longest unbeaten streak by a goaltender in NHL history with 23. 
Fuhr is one of only three players in the Hockey Hall of Fame with the others being Jerome Iginla, and the other is Willie O'Ree who was the first black player that played in the NHL in 1957.
Fuhr, one of the all-time greats, has also recorded 76 straight appearances as a goalie in the 1995-96 season. He is also one of the winningest goaltenders in Blues history in his Post Oilers career.
Follow me on Twitter @bwalkerdadon
How would you rank these Black NHL players of All-Time? Rank below to be added in the Power Rankings and to have a chance to win a gift card to LAZADA, Amazon, Fanatics.com, or more that is specific to you. Join the contest by ranking below. 
Related Links: 
POPULAR POSTS
Thank you
Your email has been successfully subscribed.
Sorry, there are no polls available at the moment.