Top 10 Strong Safeties in NFL 2021 Rankings
Ranking the best Strong Safeties as Tyrann Mathieu is the top Strong Safety going into the 2021-2022 NFL Season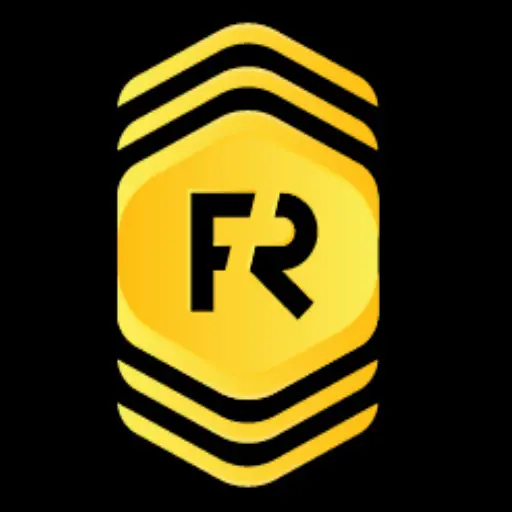 By brandon walker | October 10, 2021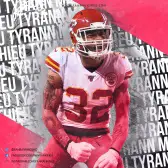 With the strong safety position in the NFL one word consistently comes to the position: versatility. And the player that exemplifies this is Tyraunn Mathieu. Mathieu plays in the box, plays in coverage, in the slot, blitzes, and acts as a dime linebacker. With that said, I have identified some of the best players in the league at the position as well.
Honorable Mention
Jeremy Chinn
Team: Carolina Panthers
2020 Stats: 1 INT, 2 FF, 68 SOLO, 2 TD
Chin lined up at free safety, in the box, in the slot, and outside corner but strong safety is his best position to display his versatility his rookie season as he racked up 117 tackles in 2020.
"How is that forward progress?"

Jeremy Chinn robbed. Great tackle. pic.twitter.com/4o3bzBIUvF

— John Ellis (@1PantherPlace) October 3, 2021
Ronnie Harrison
Team: Cleveland Browns
2020 Stats: 1 INT, 24 SOLO, 1 TD
Harrison looked like a new man he came over from Jacksonville in a trade last season. He graded at 76.6 according to Pro Football Focus when he was healthy.
View this post on Instagram
Top 10 Strong Safeties 
View this post on Instagram
Chuck Clark
Team: Baltimore Ravens
2020 Stats: 1 INT, 1 FF, 57 SOLO, 1 TD
Clark is the versatile safety that the Ravens covet in the secondary. He recorded 27 quarterback pressures over the last two seasons and is the communicator of their defense.
chuck clark laid the BOOM ? pic.twitter.com/B0D5c8GP2c

— ? (@SimplyAS10prod) October 8, 2021
Chauncey Gardner Johnson
Team: New Orleans Saints
2020 Stats: 1 INT, 1 SACK, 52 SOLO, 1 TD
Johnson is another versatile safety that lines up all over the place and brings an edge to the Saints' defense. He and Marcus Williams are the perfect combination for the backend of Dennis Allen's unit.
Chauncey Gardner-Johnson with another TFL. He's been a force for the Saints tonight against the run. pic.twitter.com/U8lTLKyf9J

— Bobby Football (@Rob__Paul) December 17, 2019
Kareem Jackson
Team: Denver Broncos
2020 Stats: 1 INT, 67 SOLO 
Jackson has aged gracefully by moving to safety after playing cornerback for years for the Houston Texans He had a career-high in tackles for Denver in 2020 with 90. He had graded at over 80 the past two seasons according to PFF.
View this post on Instagram
Derwin James
Team: Los Angeles Chargers
2020 Stats: 0
The only reason why James is not higher on this list is because of injuries the past two seasons. He graded at 87.8 as a rookie in 2018 according to PFF.
View this post on Instagram
Jordan Poyer
Team: Buffalo Bills
2020 Stats: 2 INT, 2 FF, 91 SOLO
Poyer is a big hitter that has racked up over 100 tackles in each of the past three seasons. Poyer is the quintessential rover in the Bills defense.
View this post on Instagram
Budda Baker
Team: Arizona Cardinals
2020 Stats: 2 INT, 2 SACKS, 1 FF, 28 SOLO
Baker is becoming a better coverage safety over the past two seasons, grading out at 68.9accoring to PFF. Baker has always been a big-hitting safety that is superb in run support with over 100 tackles in each of the last three seasons.
View this post on Instagram
Adrian Amos
Team: Green Bay Packers
2020 Stats: 2 INT, 2 SACKS, 65 SOLO
According to PFF Amos had a 91.5 coverage grade in 2020 which is tops among all safeties. Amos does it all at the safety position with 83 tackles and seven pass breakups.
Adrian Amos goes vertical for the pick?pic.twitter.com/NJhlX4Bn9g

— IKE Packers Podcast (@IKE_Packers) October 10, 2021
Jamal Adams
Team: Seattle Seahawks
2020 Stats: 1 FF, 9.5 SACKS, 59 SOLO
Adams set a record for a defensive back with 9.5 sacks in 2020. He is one of the best box safeties over the past few seasons and he will improve as he gets acclimated to Pete Carrol's system.
View this post on Instagram
Harrison Smith
Team: Minnesota Vikings
2020 Stats: 5 INT, .5 SACK, 54 SOLO
Smith has been one of the most consistent safeties in the NFL over the past decade and 2020 was no different, Smith recorded five interceptions, five pass breakups, and 89 tackles in 2020.
Just a reminder that Harrison Smith is #good thread:

Need a PBU? Harry's got you pic.twitter.com/BFixlKR6ef

— Matt Anderson (@MattAnderson_8) July 29, 2020
Tyrann Mathieu
Team: Kansas City Chiefs
2020 Stats: 6 INT, 48 SOLO, 1 TD
Mathieu has been a difference-maker in the Chiefs' defense because of his versatility and his ability to make the big play at the most opportune times. He has recorded 10 interceptions and 25 passes defended over the past two seasons.
View this post on Instagram
How would you rank these Strong Safeties going into the 2021-2022 season? Rank below to be added in the Power Rankings and to have a chance to win a gift card to LAZADA, Amazon, Fanatics.com, or more that is specific to you. Join the contest by ranking below. 
Related Links: 
POPULAR POSTS
Thank you
Your email has been successfully subscribed.
Sorry, there are no polls available at the moment.