Top 10 Outside Linebackers in NFL 2021 Rankings
Where T.J. Watt, Khalil Mack, Von Miller, and more of the best Outside Linebackers rank going into the 2021-2022 NFL Season.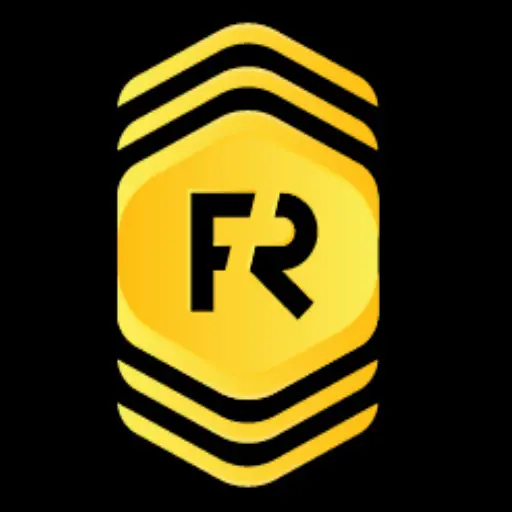 By brandon walker | August 27, 2021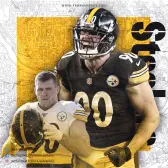 When we look at outside linebackers in the NFL we look at two types. We have the edge rushers that play in a 3-4 scheme like a T.J Watt and Khalil Mack who specializes in rushing the passer. On the other hand, we have the classic chase and run linebackers who chase down running backs, spy on mobile quarterbacks and cover tight ends and even wide receivers in the slot like Darius Leonard. The outside linebacker for these reasons, depending on the scheme, is the most important part of a defense. Here are the rankings on who I think will be the best in 2021.
Honorable Mention
Micah Parsons
Team: Dallas Cowboys
2020 Stats: 0 Solo, 0 Sacks, 0 FF, 0 INT
The Cowboys' prized rookie out of Penn State is looking to change the shape of the defense that has the most points (473) and the second-most points allowed in team history.
Jamie Collins
Team: Detroit Lions
2020 Stats: 55 Solo, 1 Sacks, 3 FF, 1 INT
The veteran has proven that he can thrive whether in Bill Belichick's system or beyond the system with 101 tackles and three forced fumbles last season for Detroit and will be a leader for new coach Dan Campbell.
Cole Holcomb
Team: Washington Football Team
2020 Stats: 45 Solo, 2.5 Sacks, 0 FF, 1 INT
A bit undersized linebacker, but can pack a big punch and he has underrated speed. He seems to be always around the football and will benefit from the defensive line that lays in front of him
Top 10 Outside Linebackers
Myles Jack
Team: Jacksonville Jaguars
2020 Stats: 72 Solo, 1 Sacks, 1 FF, 1 INT
The lone holdover from the "Sacksonville" Era of the Jaguars defense, his play has been forgotten during the team's downturn and it has been a shame that Jack has never made a Pro Bowl in his career due to lack of team success. Jack recorded 118 combined tackles in 2020
Matt Miliano
Team: Buffalo Bills
2020 Stats: 35 Solo, 3.5 Sacks, 0 FF, 1 INT
Miliano had a few injuries last season, but in 2019 he recorded 101 tackles. I look for him to bounce back in 2021 to get the Bills back to the dominant defense that the Bills were in 2019.
Anthony Barr
Team: Minnesota Vikings
2020 Stats: 6 Solo, 0 Sacks, 0 FF, 0 INT
Barr has been an underrated stalwart of the Vikings defense for many years until a torn pectoral muscle ended his season after two games last season. Both Barr and Danielle Hunter are keys to a bounce-back season for the defense in Minnesota.
Za'Darius Smith got a sack and flashed this "We ❤️ Eileen" undershirt.

Eileen is the mother one of the #Packers equipment staff members. She isn't feeling well and Za'Darius made sure to shout her out if he got a sack. pic.twitter.com/wU3z3Om3JM

— Ari Meirov (@MySportsUpdate) November 25, 2019
Za'Darius Smith
Team: Green Bay Packers
2020 Stats: 35 Solo, 12.5 Sacks, 4 FF, 0 INT
Smith had recorded 26 sacks over the last two seasons. Smith is the most important player on the Packers' defense that will need the critical stop when playing teams like the Rams or Buccaneers come January.
Von Miller
Team: Denver Broncos
2020 Stats: 0 Solo, 0 Sacks, 0 FF, 0 INT
Von Miller had a serious leg injury that sidelined him for the 2020 season. Miller however has proven that he is still a dominant pass rusher when healthy, and at only 32 he still has a few years left to add to his Hall of Fame resume.
Shaquil Barrett
Team: Tampa Bay Buccaneers
2020 Stats: 43 Solo, 8 Sacks, 2 FF, 0 INT
Barrett was Tampa's best defensive player during their 2020 Super Bowl run and he got rewarded with a nice long-term extension this offseason. This performance was followed up by recording a leading 19.5 sacks in 2019.
Darius Leonard
Team: Indianapolis Colts
2020 Stats: 86 Solo, 3 Sacks, 3 FF, 0 INT
Leonard has made an All-Pro team each year that he has been in the league, now he will slide to the outside linebacker position with rising star Bobby Okereke manning up the middle.
View this post on Instagram
Swipe right for Outside Linebacker Fan Rankings. Follow @fanrankings to stay up to date
---
Joey Bosa
Team: Los Angeles Chargers
2020 Stats: 29 Solo, 7.5 Sacks, 0 FF, 0 INT
Bosa missed four games last season due to concussions, and he has a little injury history. However, when he is on the field and healthy he can cause havoc on defense. Bosa has had 47.5 sacks in 63 career games played.
Khalil Mack
Team: Chicago Bears
2020 Stats: 29 Solo, 9 Sacks, 3 FF, 1 INT
Mack may not have the gaudy sack numbers from the past couple of years, but Pro Football Focus has graded him above an 85 in each of his seven seasons in the NFL and is outstanding against the run.
T.J. Watt
Team: Pittsburgh Steelers
2020 Stats: 43 Solo, 15 Sacks, 2 FF, 1 INT
Watt led the league in sacks in 2020 with 15 and was second in the Defensive Player of the Year Award, losing out to Aaron Donald. Only Donald and Chandler Jones have topped J.J. Watt's younger brother has 47.5 sacks since 2017. Furthermore, Watt's 111 quarterback hits are second only to Donald. Watt has graded at a 91.3 and 91.6 respectively.
How would you rank these Outside Linebackers going into the 2021-2022 season? Rank below to be added in the Power Rankings and to have a chance to win a gift card to LAZADA, Amazon, Fanatics.com, or more that is specific to you. Join the contest by ranking below. 
Related Links: 
POPULAR POSTS
Thank you
Your email has been successfully subscribed.
Sorry, there are no polls available at the moment.