Top 10 Offensive Tackles in NFL 2021 Rankings
Ranking the best Offensive Tackles as Trent Williams leads the way going into the 2021-2022 NFL Season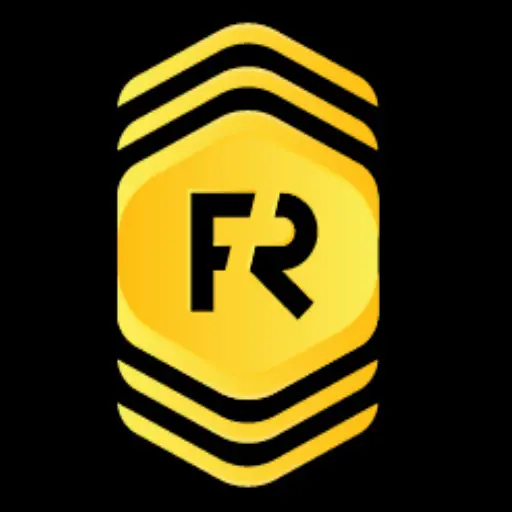 By brandon walker | October 24, 2021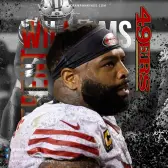 The offensive tackle has the hardest and most pressure-packed job in the National Football League by trying to keep pass rushers off the franchise quarterbacks. Left tackles have always got the limelight. However, as teams have loaded up on pass rushers the right tackles have been just as important as recent contract demand has proven. In my opinion, Trent Williams is the cream of the crop in the OT position and has been for over a decade.
Honorable Mention
Andrew Whitworth
Team(s): Los Angeles Rams
Whitworth has elevated his game in the "twilight" of his career in the five years since he came to the Rams from Cincinnati. Whitworth has had a top 10 pass-blocking grade for 12 consecutive seasons according to Pro Football Focus.
Duane Brown
Team(s): Seattle Seahawks
Brown in year 13 had his best season by grading out at 87.8 according to PFF and graded out at north of 80 in both the pass and run blocking.
Top 10 Offensive Tackles
Braden Smith
Team(s): Indianapolis Colts
Smith is an underappreciated rock on the right side of the offensive line. He did not allow any recorded pressure in the last five games last season and he is 12th in the entire PFF era when it comes to right tackles in overall grades.
may not look like much but RT, Braden Smith, "quicks it" and seals guy on his outside shoulder…@Colts pic.twitter.com/JHBI5d0sH8

— ᑭᖇO ᖴOOTᗷᗩᒪᒪ ᒍOᑌᖇᑎᗩᒪ ? (@NFL_Journal) January 9, 2021
Jack Conklin
Team(s): Cleveland Browns
Conklin graded out at an 84 overall PFF grade last season and is a key component as arguably the best lineman on possibly the best units in the NFL.
Lane Johnson
Team(s): Philadelphia Eagles
Johnson has battled his share of his injuries over the last few seasons, but when he is healthy he is an elite left tackle. During the time he played last season Johnson graded out at an 83.1 in pass protection.
Ryan Ramczyk
Team(s): New Orleans Saints
Ramczyk has graded out at 81.6 overall, according to PFF. Ramczyk has a 1.38 Wins Above Replacement which is highest at his position in the NFL.
Laremy Tunsil
Team(s): Houston Texans
Tunsil is second to only Ronnie Stanley and David Bakhtiari in pass block win rate since coming to Houston in 2019. However, he is not higher on the list because of his average run blocking.
Y'all HOW did Laremy Tunsil do this? That should be illegal. pic.twitter.com/iYlqgTt9ju

— Nathanael Gabler (@nategabler) January 19, 2021
Taylor Moton
Team(s): Carolina Panthers
Moton is a rising star in the NFL. Moton is only eight tackles that received a PFF grade of 76 or above in run and pass blocking.
Terron Armstead
Team(s): New Orleans Saints
Armstead has been one of the most consistent players in the league since he got drafted by the Saints in 2013. 
Over the last seven years, he has been the third most valuable left tackle in the NFL, according to PFF.
View this post on Instagram
Tristan Wirfs
Team(s): Tampa Bay Buccaneers
Wharfs dominated as a rookie and was instrumental in protecting Tom Brady on their way to the Super Bowl last season. He graded out at 82.2 overall, which was second among right tackles.
David Bakthiari
Team(s): Green Bay Packers
Bakhtiari posted a 91.8 grade according to PFF before his season got cut short last season. Bakthiari also had a career season run blocking as he posted an 86.7 grade.
Trent Williams
Team(s): San Francisco 49ers
After sitting out in 2019, Williams proved that he is still at the elite at his position posting a 91.8 PFF grade. What makes him the top tackle in the league is his whopping 91.8 runs blocking grade. Williams last season proved that he is a Hall Of Fame caliber tackle.
How would you rank these Offensive Tackles going into the 2021-2022 season? Rank below to be added in the Power Rankings and to have a chance to win a gift card to LAZADA, Amazon, Fanatics.com, or more that is specific to you. Join the contest by ranking below. 
Related Links: 
POPULAR POSTS
Thank you
Your email has been successfully subscribed.
Sorry, there are no polls available at the moment.