Top 10 NFL Teams Week 21 – Kansas City Chiefs look like the front runners to win the Super Bowl
After a great weekend of National Football League games it comes down to the Final Four teams. So far, The Kansas City Chiefs are the front runners to win the Super Bowl. That, and ranking the the Top 10 NFL teams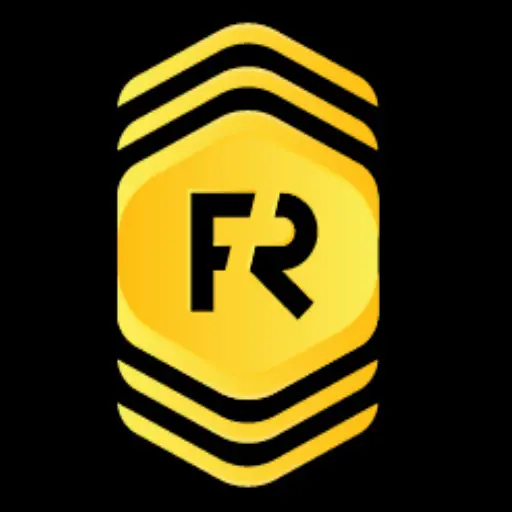 By brandon walker | January 27, 2022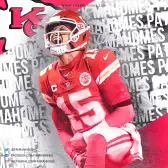 Final Four
This Sunday is in my opinion the most anticipated Sunday of the football season. Championship Sunday and this year there is no clear-cut favorite, however, there is an excitement for this year's championship Sunday due to the unpredictable nature of the 2021 NFL season and the postseason especially the divisional round of the postseason which will go down as one of the best playoff weekends ever. 
As we get down to the final four teams, I will break down who is the best team with the best chance remaining to take home the Lombardi trophy in about two weeks.
Top 10 NFL Power Rankings
10. Arizona Cardinals 
I am starting to think that Kyler Murray's size is indeed a factor late in the season. Kliff Kingsbury is the worst coach in the league at adjustments. 
The Cardinals' highest-rated players this year by PFF:

Kyler Murray, 82.9
James Conner, 81.9
DeAndre Hopkins, 79.8
J.J. Watt, 78.6
Maxx Williams, 77.9
Devon Kennard, 77.0
Markus Golden, 75.2
Christian Kirk, 72.1
Rondale Moore, 70.7
Jalen Thompson, 68.5

— Kyle Odegard (@Kyle_Odegard) January 28, 2022
9. Dallas Cowboys
They are blowing this great roster with a mediocre coach that will not get them over the hump. Yes, Mike McCarthy won the Super Bowl 11 years ago but that was mostly Rodgers doing. 
DC Dan Quinn has received a multi-year extension to remain as the Cowboys Defensive Coordinator. ✭ #dallascowboys pic.twitter.com/nsymurNAbS

— Dallas Cowboys Network (@TheCowboysNet) January 28, 2022
8. Tennessee Titans
Ryan Tannehill is not the guy that can win you a Super Bowl in my opinion. If they can swing a trade for Russell Wilson or Rodgers, I suggest they do so with this loaded roster.
Russian TV announcers were laughing at Ryan Tannehill after his INT ?

(via @bubbaprog) pic.twitter.com/H2s2uiUrpt

— Pickswise (@Pickswise) January 23, 2022
7. Tampa Bay Buccaneers
I look for Tom Brady to return next year. They need help on defense, especially at corner and more athletic along the front seven. 
TOM BRADY DIME ➡️ MIKE EVANS FOR THE 55 YARD TD VS RAMSEY!! pic.twitter.com/HxPut5aOMx

— ❌❌❌ (@FTB_Vids_YT) January 23, 2022
6. Green Bay Packers
The question is will he, or won't he go? The Pack could be looking at a rebuilding period if Aaron Rodgers leaves. 
Still can't believe Aaron Rodgers missed Lazard here. pic.twitter.com/OSL7BoSNSq

— ❌❌❌ (@FTB_Vids_YT) January 24, 2022
5. Buffalo Bills
They were probably one coin flip from hosting the AFC Championship game. One more impact player on defense will put them over the top of the AFC. 
This one still hurts ?, but I honestly wouldn't trade Josh Allen for any other player in the NFL. He's our fearless leader! We're on to next year. pic.twitter.com/2aTipvskUF

— Josh Allen's Burner Account (@JoshAllenBurner) January 24, 2022
4. Cincinnati Bengals
The Bengals are the sweetheart team of this year's playoffs. When you haven't been to this point in 33 years that will be the case but that doesn't matter. This team is in it to win it. It starts with Joe Burrow and Jamar Chase. 
This combination lit defenses on fire at LSU and they are doing the same thing here. Add in the underrated Joe Mixon and they can have some success against a shaky Chiefs run defense. 
On defense, they have Trey Hendrickson and Samm Hubbard that can put pressure on Mahomes and the safety duo of Von Bell and Jessie Bates are one of the best in the league. The Bengals must limit those explosive plays that the Chiefs are known for. 
The key for the Bengals is to not commit turnovers. The Bengals due to their scheme are going to allow sacks. one sack-fumble, or one interception and the Bengals will get run out of the building and Kansas City will be heading to their third straight Super Bowl.
When the headset stopped working ?‍? Here is what happened and the plays that Joe Burrow called on his own: #Bengals #RuleTheJungle pic.twitter.com/PwaDHkazh9

— CincySportsTV (@CincySportTV) January 27, 2022
3. Los Angeles Rams
The Los Angeles Rams are flush with stars on both sides of the ball and can win a Super Bowl. The question was if quarterback Matthew Stafford could step it up in big games and so far, he has. 
He was lights out against the Arizona Cardinals and he had a great first half against Tamba Bay, however, his supporting cast fell apart in the second half and let the Buccaneers back in the game. 
Stafford stared down the greatest quarterback of all time and said No, not this year and dropped a dime to Cooper Cupp and Matt Gay kicked a game-winning field goal at the gun. 
The key for the Rams to get to the Super Bowl is the ability to figure out this Kyle Shanahan offense and that starts with Jalen Ramsey trying to figure out a way to contain Deebo Samuel, and on offense scheming a way to take Bosa out of the game especially if Andrew Whitworth is out.
this was the 1st thing I thought of when I saw Matthew Stafford make the "clock it" motion pic.twitter.com/D70Iy7dufZ

— alex (@highlghtheaven) January 23, 2022
2. San Francisco 49ers
The 49ers have bounced back from a disappointing 2020 season, because of a healthy Nick Bosa, Deebo Samuel, and Jimmy Garoppolo. Garoppolo has played solid football that has run Kyle Shanahan's offense efficiently leaving first-round draft pick Trey Lance on the sidelines. 
Garoppolo has had his dumb boneheaded plays but he is proven to be money in critical drives especially late in the season. Supporting him is Samuel who is a do-everything wide receiver, running back and he even had a big punt return last week against the Packers that helped them on the tying scoring drive. 
Rookie Elijah Mitchell has been a surprise find in Elijah Mitchell at running back out of Louisiana. Mitchell rushed for 963 yards throughout the season and has been a key cog in Shanahan's system. 
On Defense Bosa returned from a torn ACL to record 15 sacks in 2021 and proved that he is still the generational talent that he was before the injury. Arik Armstead is playing at an elite level this postseason as well with a dominating three sacks this postseason and Fred Warner is now the best middle linebacker in the NFL at the moment. The 49ers always seem to match up well with the Rams and we will see if Sunday is any different. 
Arik Armstead time from snap to contact on Aaron Rodgers, moving away from him: 2.6 seconds (!!)

Unfair burst from a 6-7 defensive tackle, especially after DeMeco Ryans blitzed Jimmie Ward to discombobulate Green Bay's protection.

This set up… The Block pic.twitter.com/NmDTJRIAKL

— David Lombardi (@LombardiHimself) January 26, 2022
1. Kansas City Chiefs
And I, unlike most of America, think it will be the Kansas City Chiefs. The main reasons are Patrick Mahomes and Andy Ried. They are the best coach quarterback combination going in the league right now. They are a perfect fit for one another. Mahomes can gun sling and make special plays with his arm and leg and throw bombs to Tyreek Hill and darts over the middle to Travis Kelce. 
Nowadays they have a surgical methodical approach to the office that is more of Reid's style. They can run the ball with Darryl Williams and Jerrick McKinnon behind the revamped offensive line and they may not look as dangerous as years past to the naked eye but they are even more dangerous when you think about it. What offense can get 50 yards in 13 seconds like the Chiefs offense to save their season?  
However, the one player that made the most impact on their team during the season is the defensive end, Melvin Ingram. Ingram came over from the Pittsburgh Steelers in November and has made plays opposite Frank Clark which allowed Chris Jones to move back to the inside and has terrorized opponents. 
The Chiefs defense however will need Tyrann Mathieu available to have a chance to keep up with Joe Burrow, Jamal Chase, and the Bengals passing attack on Sunday. The Chiefs have the Horses to get to Burrow, but the key is getting a turnover or two to make the Bengals pay. 
"You're gonna make a play in this game."

Travis Kelce and Patrick Mahomes kept Mecole Hardman's head up after his muffed punt vs the Bills in the AFC
Championship.He scored a TD the very next drive

One of my favorite Chiefs moments of all time.#Chiefs #ChiefsKingdom pic.twitter.com/3U5Vk7u4S2

— Random Daily Chiefs Play (@DailyChiefsplay) January 23, 2022
Predictions 
AFC Championship 
The Bengals are a good team, which will become a great team but Patrick Mahomes and Chiefs are like Michael Jordan and the Bulls. I can't go against that especially against playoff neophytes, especially at Arrowhead. 
Chiefs 31, Bengals 24 
NFC Championship 
The Rams I think have more star power, but San Francisco has a slightly better roster and coach. Garoppolo has more playoff chops than Stafford and Shanahan had McVay's number. 
49ers 24, Rams 20 
How would you rank these teams in the NFL Power Rankings? Rank below to be added in the Power Rankings and to have a chance to win a gift card to LAZADA, Amazon, Fanatics.com, or more that is specific to you. Join the contest by ranking below. 
Follow me @bwalkerdadon on Twitter
Related Links:
POPULAR POSTS
Thank you
Your email has been successfully subscribed.
Sorry, there are no polls available at the moment.