Top 10 NFL Teams Week 19 – Harold Landry, Jeffrey Simmons, and the Tennessee Titans Defense
Defense and Mike Vrabel has Tennessee with a Titans chance in the playoffs and also the top teams in this upcoming wild card weekend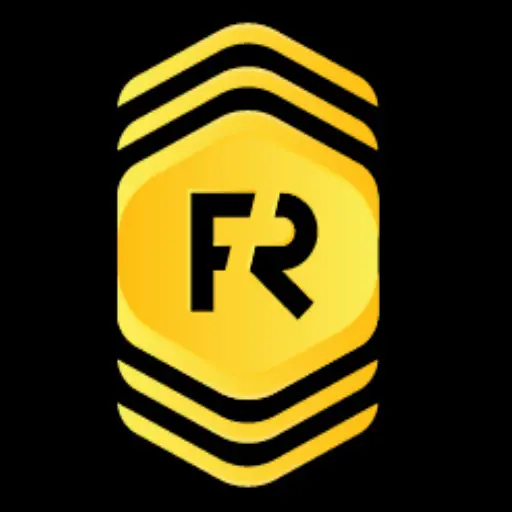 By brandon walker | January 11, 2022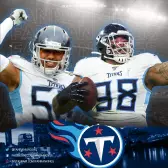 Featured Team
Tennessee Titans
The Tennessee Titans despite all odds are the number one seed in the AFC playoffs after a 28-25 win over the Houston Texans on Sunday. They have done this on the back of a defense that ranked second against the run, sixth in scoring defense, and improved from 25 sacks in 2020 to 47 in 2021. More on the Tennessee Titans later in the NFL Power Rankings.
Top 10 NFL Power Rankings
10. San Francisco 49ers
Jimmy Garoppolo will be the key if they make a deep playoff run or they will get run off the field in Dallas on Sunday.
Another dime from Jimmy Garoppolo on the end-of-half drive. 38 seconds to go, 10 finds Brandon Aiyuk in a tight window.

Perfectly placed ball, which eventually gets the offense going for 3 points before the half. Garoppolo was surgical on these 2-minute drives. pic.twitter.com/9Xhp49cDpN

— Akash Anavarathan (@akashanav) January 11, 2022
9. New England Patriots
It will be interesting that the Patriots will use a similar game plan to the last time they played in Buffalo. Saturday night's game time temperature will be 7 degrees.
El bloqueo que se manda a realizar Michael Onwenu en esta jugada para darle tiempo a Mac Jones ?

(Vía @ezlazar)#ForeverNEpic.twitter.com/EM92O68Mwy

— Nación Patriota (@nacionpatriots) January 11, 2022
8. Los Angeles Rams
The Rams traded Jared Goff for Matthew Stafford for games like this. Can he play championship-level quarterback or is he just a stat-padding machine like he was in Detroit.
Matthew Stafford to Cooper Kupp for 46 yards! #RamsHouse pic.twitter.com/pPdo0q0pWw

— Pro Football Culture (@proftblculture) January 9, 2022
7. Cincinnati Bengals
They have the talent, but the question is are they ready for the moment. They are playing the Las Vegas Raiders that are coming off an emotional rollercoaster of a regular season.
Ja'Marr Chase should win Rookie of the Year purely for this block pic.twitter.com/jkXmyPostX

— Future MVP Joe Burrow (@FauxJeaux) January 7, 2022
6. Dallas Cowboys
They ran up 51 points against the second-string defense of the Eagles, but he finally found a groove. Let's see if they can keep it up at home against the 49ers.
Dak Prescott to Dalton Schultz for the first TD! ?????? pic.twitter.com/kwQAATQFTB

— Dallas Cowboys Collaboration (@mailman_phil) January 9, 2022
5. Buffalo Bills
The Bills have the top defense in the NFL to go along with the fifth-ranked offense in the league. Now if they can continue to establish the running game with Devin Singletary then they will be a threat to go to Los Angeles.
Devin Singletary and this O line has truly stepped up in these last couple of games. We need this bruising type of running to win vs the Pats. pic.twitter.com/22nynTN540

— Roman (@TinnaFootball_) January 10, 2022
4. Tennessee Titans
The defense had to step up because of injuries to All-Pro running back Derrick Henry who has been out since Halloween with a broken foot but is expected to be back for the playoffs. They were also without wide receivers A.J. Brown for four games and Julio Jones for seven games. Vrabel had to depend on Nick Westbrook, Chester Rogers, and Anthony Firsker from the tight end position to scrap out points and win games.
The Titans on defense may not have dominant statistics across the board but they have impact players that they depend on starting with the pass rushing inside-outside duo of Harold Landry and Jeffrey Simmons. They have combined for 20.5 sacks with Landry with 12 sacks which leads the team along with 14 tackles for losses and was one of the biggest Pro Bowl Snubs of 2021, along with his teammate Simmons who has had 8 ½ sacks and 12 tackles for loss. 
The only Titan that did make the Pro Bowl roster was Kevin Byard who has had a career year with 88 tackles, five interceptions and13 pass breakups in 2021. Young players have stepped up such as Kristian Fulton, Amani Hooker, and David Long have stepped up on offense.
The credit for this is Mike Vrabel who preached the next man up mantra to a tee. He probably will not win the NFL Coach of the Year but he should. He held this team together with a very good but not elite quarterback in Ryan Tannehill.
Zac Taylor has a generational talent in Joe Burrow. Matt LeFleur has a top-five all-time quarterback in Aaron Rodgers. Vrabel has built this team similar to a team that he captained twenty years ago in the New England Patriots.
Now with a healthy team, home-field advantage, and a chip on their shoulder we will see what they will do in late January into February on their way to a possible Super Bowl berth.
The Titans beat the Colts twice, the Bills, Chiefs, Rams, and 49ers. This is not a fluke top seed.
Listen to that crowd…

The Rams fans were so annoyed at how SoFi erupted every time the #Titans made a play. We really did invade their stadium!

On a side note: this Titans defense has my confidence sky high right now. pic.twitter.com/V0BozBOPdf

— Taylor S Hurst (@TitansMan97) January 8, 2022
3. Tampa Bay Buccaneers
Who will step up in the secondary, especially at cornerback? With Tom Brady, no one should be concerned about the offense.
Tom Brady didn't want to get out of the game until he got Rob Gronkowski one more reception for a $500K incentive. pic.twitter.com/B3HdJnf0E8

— Ari Meirov (@MySportsUpdate) January 10, 2022
2. Kansas City Chiefs
Can Patrick go on the road and win in Nashville? Well, he probably has his best defense behind him since he became a starter.
Nothing like a cropped in 1080p video of a sidearm throw from @PatrickMahomes ? pic.twitter.com/uW0eKFUJn1

— Michael Good (@michaellgood) January 5, 2022
1. Green Bay Packers
The Packers should get Jaire Alexander back for the playoffs where that should help against Cooper Cupp and Mike Evans.
Aaron Rodgers is a master in the pocket pic.twitter.com/HuAaVjcNYS

— Eli Berkovits (@BookOfEli_NFL) January 11, 2022
How would you rank these teams in the NFL Power Rankings? Rank below to be added in the Power Rankings and to have a chance to win a gift card to LAZADA, Amazon, Fanatics.com, or more that is specific to you. Join the contest by ranking below. 
Follow me @bwalkerdadon on Twitter
Related Links:
POPULAR POSTS
Thank you
Your email has been successfully subscribed.
Sorry, there are no polls available at the moment.