Top 10 NFL Teams Week 16 – The Cowboys Defense Is Riding Them Into Super Bowl Contention
The Dallas Cowboys defense is riding them into Super Bowl contention. Where they rank and others like the Arizona Cardinals, Kansas City Chiefs more in the Week 16 NFL Power Rankings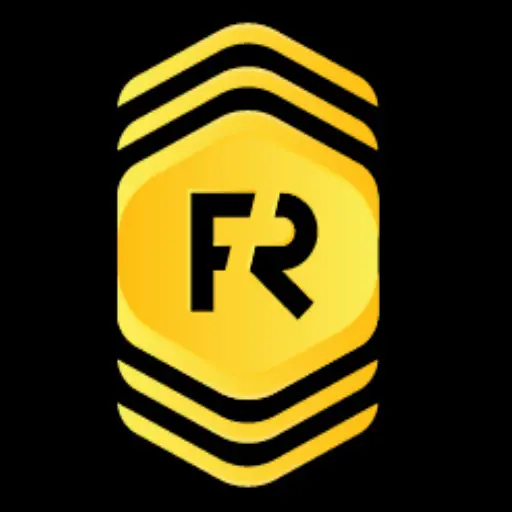 By brandon walker | December 22, 2021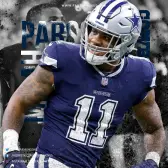 Featured Team
The Dallas Cowboys have moved up to number 3 in my Week 16 Power Rankings with major contributions from linebacker Micah Parsons. More on the Cowboys later as we go through this week's NFL rankings.
Top 10 NFL Teams
10. San Francisco 49ers
The running game is lethal once again and Jimmy Garoppolo is running the offense efficiently. Will anyone want to face this team in the postseason? I think not.
Shoutout to the Enforcer Jimmie Ward ? #49ers || #FTTB pic.twitter.com/ZcMvFlpUWb

— OurSF49ers (@OurSf49ers_) December 22, 2021
9. Arizona Cardinals
Was the loss to the Lions a bad day at the office with them going through injuries, or are they frauds that will be exposed in the Wild Card round.
86% of bets were on Arizona ??

Live lines:

Cardinals -2.5
Lions +2.5

— Bovada (@BovadaOfficial) December 19, 2021
8. Buffalo Bills
The Bills have the second-best defense in the league and Josh Allen is still playing at an elite level. They will travel to Foxboro on Sunday with first place on the line.
17 + 14 = 6 Never gets old. ?

? via. @BuffaloBills#CARvsBUF #Billsmafia #StefonDiggs #JoshAllen pic.twitter.com/XBfaQadEfD

— Fred Kilmartin (@FredKilmartin80) December 19, 2021
7. Indianapolis Colts
Johnathan Taylor has also been making his way into MVP talks by running by defense every single week and he has an outside chance of breaking the single-season rushing record.
Johnathan Taylor with a 67-yard touchdown to put this game away! ?

— RotoRadar (@RotoRadar) December 19, 2021
6. New England Patriots
That was a tough loss for New England against a good team. How much trust will the coaching staff have in Mac Jones come playoff time?
It's 17–0 and I said the New England Patriots win this game and I'm not flinching. Mark my words. New England wins!! pic.twitter.com/fJfVBUjlMg

— CamFrom??Mullens (@camfromcanada3) December 19, 2021
5. Tampa Bay Buccaneers
Injuries are piling up with Chris Godwin and Leonard Fournette on injured reserve but the real concern is the back end of the defense. They have regressed since last season.
UTSA legend @MarcusJD84 with the sack on Tom Brady tonight. pic.twitter.com/vJpp4C1iNZ

— Meep Meep Nation (@MeepMeepNation) December 20, 2021
4. Los Angeles Rams
Cooper Kupp is deserving of some MVP consideration and he may be the first player in league history to record 2,000 receiving yards.
Cooper Kupp has activated God Mode this season. He's really in a league of his own, separating himself as the best at his position and Matthew Stafford has unwavering confidence in #10

What a Tuesday night performance! pic.twitter.com/shrlLhYFUB

— RAMS ON FILM (@RamsOnFilm) December 22, 2021
3. Dallas Cowboys
The Cowboys have marched to the top of the NFC East with a 10-4 record on the backs of their strong defense. Dallas is ranked sixth in total yards, tied with the Indianapolis Colts for tops in the league with 31 takeaways, and tops in the league in third-down defense. This was a marked improvement from 2020where they ranked 27th in the league in yards allowed, 31st in run defense, and allowed a team record 473 points.
The difference is a few things. First Quinn, who has built an ideal scheme to Dallas that gives them optimal opportunities for takeaways with using a two-high safety look and less cover 3. Quinn has breathed new life into the unit that was lacking under Mike Nolan.
Another reason is Trevon Diggs. The First Team All-Pro has recorded a league-leading 10 interceptions this season with two of them going for scores along with 19 pass breakups. Diggs is the lockdown corner that they have not had since Deion Sanders.
But the biggest reason for the Cowboys' turnaround on defense is linebacker Micah Parsons. Parsons has come into the league and made the biggest impact on a team's defense since Javon Kearse back in 1999. 
The Penn State product has 76 tackles, 12 sacks and three forced fumbles and he is a favorite to win Defensive Player of the Year as a rookie. The last player to accomplish that feat was Lawrence Tayler back in 1984.
Other players who have contributed are free-agent additions Keanu Neal and Jayron Kearse both formerly of the Atlanta Falcons with the latter leading the team in tackles with 94. Mainstays Demarcus Lawrence and Randy Gregory have made an impact in the pass rush department and rookie Osa Odighizuwa has helped fortify the run defense in the heart of the defensive line. 
All in All, If Dak Prescott and the rest of the offense can find some consistency and play to their talent. Dallas would be the frontrunner to represent the NFC in Super Bowl 56.
The Cowboys have recorded 14 sacks and 14 turnovers in the last five games. They are on pace to lead the league in turnover margin for the first time in team history.
This might have been Micah Parsons' most impressive play of a RIDICULOUS rookie season!! pic.twitter.com/k8TofSJkfu

— Dalton Miller (@DaltonBMiller) December 19, 2021
2. Kansas City Chiefs
Patrick Mahomes and the offense have shaken off those early-season struggles and are looking like the Chiefs of old but the best move they made recently was acquiring Melvin Ingram from the Steelers last month and allowing Chris Jones to Thrive from the inside where he excels.
Last time the Chiefs played the Steelers:

Patrick Mahomes threw 6 touchdown passes pic.twitter.com/EMCHWpVFHZ

— EDDIE HIGH (@EddieHigh) December 21, 2021
1. Green Bay Packers
Aaron Rodgers is in the lead to take home his second consecutive MVP trophy, but the unsung hero has been linebacker De'Vondre Campbell. Campbell recorded 125 tackles and made clutch stops when the Packers needed it.
Aaron Rodgers had the entire state of Maryland fooled on this play fake.

This is art ? pic.twitter.com/F6ZxoWHuO0

— Eli Berkovits (@BookOfEli_NFL) December 22, 2021
How would you rank these teams in the NFL Power Rankings? Rank below to be added in the Power Rankings and to have a chance to win a gift card to LAZADA, Amazon, Fanatics.com, or more that is specific to you. Join the contest by ranking below. 
Follow me @bwalkerdadon on Twitter
Related Links:
POPULAR POSTS
Thank you
Your email has been successfully subscribed.
Sorry, there are no polls available at the moment.