Top 10 Middle Linebackers in NFL 2021 Rankings
Where Bobby Wagner, Fred Warner, Lavonte David, and more of the best Middle Linebackers rank going into the 2021-2022 NFL Season.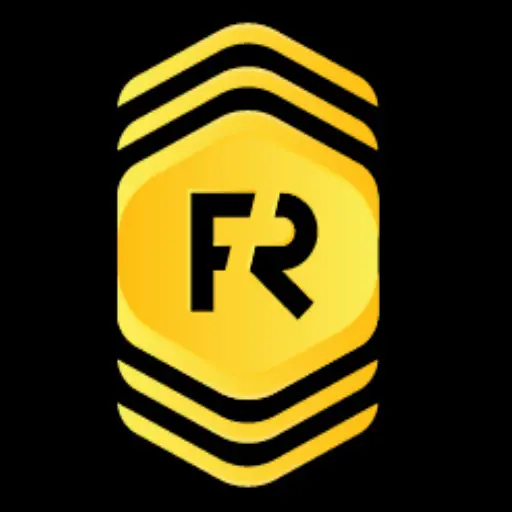 By brandon walker | September 7, 2021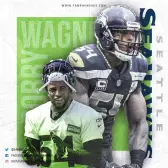 The middle or inside linebacker, depending on the alignment, is the key to the defense. They are the quarterback of the defense and the extension of the defensive coordinator. For years there has been debate on who is the best in the business. My choice is Bobby Wagner of the Seattle Seahawks. However, Fred Warner of the 49ers and Devin White of the Bucs are nipping at the veteran's heels. So here are my to10 middle linebackers for 2021.
Honorable Mention
Zach Cunningham
Team: Houston Texans
2020 Stats: 106 Solo, 3 Sacks, 1 FF
Cunningham is the best cog on a bad Houston defense. According to Pro Football Focus, he recorded the best run-stop percentage of any linebacker in the league at 12.8%. He doesn't quite make the top 10 because he is prone to whiffing on tackles.
Jayon Brown
Team: Tennessee Titans
2020 Stats: 45 Solo, 1 Sacks, 2 FF, 1 INT
Brown had his season cut short last season, but he was on his way to another 100-tackle season. Brown led the league among linebackers in forced in completion percentage at 11.3%
Devin Bush
Team: Pittsburgh Steelers
2020 Stats: 16 Solo, 1 Sacks, 0 FF
Bush has yet to put it all together in his first two years in Keith butler's defense but he has shown flashes of his playmaking potential. We will see how he comes off a torn ACL that ended his season last year.
Alexander Johnson
Team: Denver Broncos
2020 Stats: 72 Solo, 1 Sacks, 2 FF
Johnson took a unique route to the NFL; he did not get to play for three seasons after college but he has proven his worth to the Broncos. He recorded 124 tackles and 58 defensive stops last season.
Top 10 Middle Linebackers
Dont'a Hightower
Team: New England Patriots
2020 Stats: 0 Solo, 0 Sacks, 0 FF
Hightower sat out the 2020 season as he opted out due to COVID, but he is all around linebacker that can rush the passer from the middle linebacker. His 81 pressures were the most among inside linebackers the previous two seasons that he played.
Dont'a Hightower standing up over the two TEs in a nub formation. Both TEs tried to combo him, but Hightower bench presses one into the backfield and absorbs the combo. Sets the edge. Made the play. ?#Patriots pic.twitter.com/8KuUvTbt8w

— Evan Lazar (@ezlazar) August 30, 2021
Tremaine Edmunds
Team: Buffalo Bills
2020 Stats: 77 Solo, 2 Sacks, 0 FF
Edmunds trails only Bobby Wagner over the last three seasons on talks for loss or no gain with 19. He needs to clean up his tackling a bit and if he does, he will shoot to the top of this list by next season.
Roquan Smith
Team: Chicago Bears
2020 Stats: 98 Solo, 4 Sacks, 1 FF, 2 INT
Smith has been one of the best coverage linebackers in the NFL since he came into the league. Smith graded at an 84 according to PFF last season, and he has recorded 100 plus tackles in each of his first three seasons in the NFL.
#UGA legend Roquan Smith with two INTs today. One of the best overall defenders in the NFL. pic.twitter.com/oO0lgSEXy0

— Matt DeBary (@MattDeBary) December 27, 2020
Blake Martinez
Team: New York Giants
2020 Stats: 86 Solo, 3 Sacks, 2 FF, 1 INT
Martinez was a big addition to the Giants' defense in 2020. He recorded at least 140 tackles and three sacks in each of the past three seasons. Two of which were in Green Bay.
Deion Jones
Team: Atlanta Falcons
2020 Stats: 73 Solo, 4.5 Sacks, 1 FF, 2 INT
Jones has been one of the best coverage linebackers in football. He is a sure bet for over 100 tackles and he should bounce back under legendary Dean Pees. Jones surrendered four touchdowns in coverage last year.
View this post on Instagram
Swipe right for Middle Linebacker Fan Rankings. Follow @fanrankings to stay up to date
---
Lavonte David
Team: Tampa Bay Buccaneers
2020 Stats: 82 Solo, 1.5 Sacks, 3 FF, 1 INT
David before last season had been one of the best-kept secrets in the NFL. David was stuck on mediocre teams over his career and his skills were not always on display. However, he showed that he can cover the best tight end in football in Travis Kelce in the Super Bowl. Davis has recorded 100 plus tackles eight times in his career.
Devin White
Team: Tampa Bay Buccaneers
2020 Stats: 97 Solo, 9 Sacks, 1 FF
White is the other half of the inside linebacker duo and had nine sacks as an inside linebacker. In his first two seasons, he had 33 tackles for a loss or no gain. White is on his way to being one of the best linebackers in football.
Devin White and Lavonte David are the best LB duo in the NFL. They put it on full display yesterday against Green Bay. pic.twitter.com/H3E2JBp0G0

— JC Cornell (@CornellNFL) October 19, 2020
Eric Kendricks
Team: Minnesota Vikings
2020 Stats: 69 Solo, 0 Sacks, 0 FF, 3 INT
Kendricks has graded at 91.7 over the last two years according to PFF. That is the highest among all linebackers. Kendricks has also recorded 100 plus tackles in each of the past five seasons. During that time Kendricks has broken up 40 passes as a linebacker which is tops in the NFL.
Fred Warner
Team: San Francisco 49ers
2020 Stats: 79 Solo, 1 Sacks, 1 FF, 2 INT
Kendricks has had a coverage grade of over 90 the past two seasons. Warner has recorded 100 plus tackles in each of his first three seasons. Warner is one of the best in the business because of his ability to competently cover not only tight ends but wide receivers in the slot.
Bobby Wagner
Team: Seattle Seahawks
2020 Stats: 81 Solo, 3 Sacks, 0 FF
Wagner has been the most consistent man in the middle since he came into the NFL in 2012. He is great in run support, coverage and now he has become one of the best blitzers from the middle linebacker position. Wagner has been a staple of the Seahawks defense post-Legion of Boom and he will be the best bet to make the Hall of Fame out of this iconic unit.
How would you rank these Middle Linebackers going into the 2021-2022 season? Rank below to be added in the Power Rankings and to have a chance to win a gift card to LAZADA, Amazon, Fanatics.com, or more that is specific to you. Join the contest by ranking below. 
Related Links: 
POPULAR POSTS
Thank you
Your email has been successfully subscribed.
Sorry, there are no polls available at the moment.