Top 10 Free Safeties in NFL 2021 Rankings
Justin Simmons tops the rankings for the best free safety in the NFL in 2021 and going into the 2021 - 2022 season.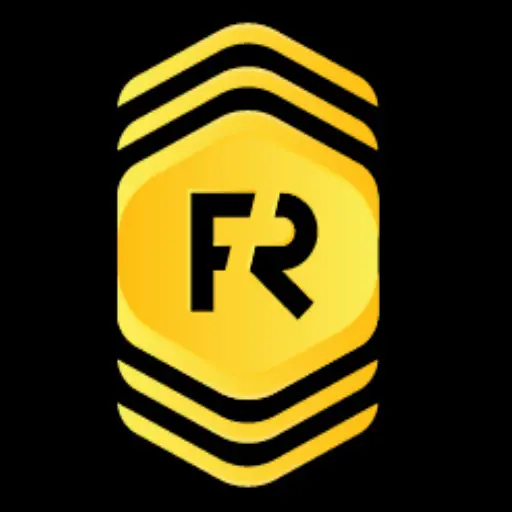 By brandon walker | September 26, 2021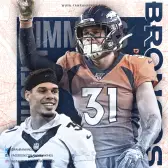 Safeties are the most forgotten men of the team, but in 2021 they are not any less important to the defense. Safeties are responsible for the calls in the secondary and are the last line of defense. Justin Simmons has played the best at free safety the past few seasons and I expect the same this season with Minkah Fitzpatrick on the rise.
Honorable Mention
Khari Willis
Team: Indianapolis Colts
2020 Stats: 2 INT, 93 YDS, 1 FF, 65 SOLO, 1 TD
Willis, a 2019 fourth-round pick has impressed with the ability to provide pressure on the blitz with 31 pressures from the safety position with 31 pressures over his first two seasons, along with being a sure tackler and improving in coverage. Willis may be on this list by years' end
Kevin Byard
Team: Tennessee Titans
2020 Stats: 1 INT, 0 YDS, 1 FF, 79 SOLO, 0 TD
Byard play has dipped over the past couple of seasons but is still a solid player. Byard coverage grade according to Pro Football Focus graded at 61.5 in 2020. If he can get that to a 75 then he will be back towards the top of the list this season.
Antoine Winfield Jr.
Team: Tampa Bay Buccaneers
2020 Stats: 1 INT, 16 YDS, 2 FF, 64 SOLO, 0 TD
Winfield graded at an 85.4 run defense according to PFF in 2020. Winfield's coverage on the back end of the defense improved in the Buc's Super Bowl run and. should only be better in 2021.
Kamren Curl
Team: Washington Football Team
2020 Stats: 3 INT, 88 YDS, 0 FF, 63 SOLO, 1 TD
Curl stepped in last season as a seventh-round pick and played the best safety that this franchise has since the late Sean Taylor. PFF graded him at a 74.4 during the second half of the season and is the biggest steal of the 2020 draft so far.
View this post on Instagram
Swipe for best Free Safety Fan Rankings and follow @fanrankings to stay up to date
---
Top 10 Free Safeties
Devin McCourty
Team: New England Patriots
2020 Stats: 2 INT, 62 YDS, 0 FF, 45 SOLO, 1 TD
McCourty will have the benefit of having fellow defensive starters coming back from injuries and COVID opt-outs. At 34 years old he may be slowing down, but he is still a smart player that can play his position and make plays and won't get beat often.
D-MAC!!! Devin McCourty picks off Wilson who has now thrown 4 interceptions on the day! #Patriots pic.twitter.com/3qhErxUKo2

— Casey Baker – New Account (@_CaseyBaker) September 19, 2021
Anthony Harris
Team: Philadelphia Eagles
2020 Stats: 0 INT, 0 YDS, 0 FF, 58 SOLO, 0 TD
Harris was a victim of injuries and youth in Minnesota's secondary last season; however, I think he can make an impact on the Eagles' defense that can use his playmaking. Harris had six picks in 2019 tied for the league lead.
Anthony Harris is very good in coverage.

He led the league in INTs and was PFF's highest graded safety in 2019. pic.twitter.com/3Cbl8UGFnO

— Victor Williams (@ThePhillyPod) March 19, 2021
Micah Hyde
Team: Buffalo Bills
2020 Stats: 1 INT, 33 YDS, 0 FF, 48 SOLO, 0 TD
Hyde has graded at least a 70 in each of the past four seasons and forms one of the best safety duos in the NFL with Jordan Poyer. His discipline in coverage makes him one of the best at making the plays that he should in coverage.
Micah Hyde is a legend ??
#WASvsBUF pic.twitter.com/4STXh9U00Z

— DAHLINFOREVER (@Sabresbunny) September 26, 2021
Darnell Savage
Team: Green Bay Packers
2020 Stats: 4 INT, 13 YDS, 0 FF, 56 SOLO, 0 TD
Savage had four interceptions and several highlight hits, but he needs to show more discipline in coverage. He missed 16 tackles in 2020. He also has a strong safety that he can play off of in Adrian Amos.
Darnell Savage had a stellar sophomore season. A rising ⭐️@darnellsavage_ | #GoPackGo pic.twitter.com/o8gpkjd4Sv

— GBP Daily (@GBPdaily) March 1, 2021
Marcus Maye
Team: New York Jets
2020 Stats: 2 INT, 0 YDS, 2 FF, 52 SOLO, 0 TD
Maye proved that he can function just fine without lining up besides Jamal Adams. Maye plays more snaps in the box and the slot than at any point in his career and is graded at 82.9 according to PFF.
Sack by Marcus Maye! ?#Jets | #NEvsNYJ

— Harrison Glaser (@NYJetsTFMedia) September 19, 2021
Jessie Bates III
Team: Cincinnati Bengals
2020 Stats: 3 INT, 12 YDS, 1 FF, 78 SOLO, 0 TD
Bates was one of only two players that graded at over a 90 according to PFF and their highest-graded safety in the NFL with a 90.2 grade. Bates is one of the better ball coverage safeties in the NFL when it comes to playing primarily in the middle of the field.
Jessie Bates comes flying down to make a huge hit pic.twitter.com/2GdxO4xqbg

— Mike (Sans) (@bengals_sans) September 13, 2021
John Johnson III
Team: Cleveland Browns
2020 Stats: 1 INT, 0 YDS, 0 FF, 73 SOLO, 0 TD
Johnson comes from the Rams looking to that missing piece for the Browns to take down those AFC heavyweights. John has shown when healthy that he is one of the most complete safeties in football.
Blaming Brandon Staley for making John Johnson's first instinct to play the run from depth. pic.twitter.com/Gd28zmfl9W

— Derrik Klassen (@QBKlass) September 25, 2021
Marcus Williams
Team: New Orleans Saints
2020 Stats: 3 INT, 37 YDS, 0 FF, 39 SOLO, 0 TD
Williams has shaken off that gaffe in the Minneapolis Miracle lay over the past three seasons to prove that he is one of the most reliable safeties in football. He is a sure tackler that only missed two in 2020. Williams is playing under the franchise tag and will be one of the highest paid safeties in the league next offseason which he will deserve.
View this post on Instagram
Minkah Fitzpatrick
Team: Pittsburgh Steelers
2020 Stats: 4 INT, 77 YDS, 1 FF, 60 SOLO, 1 TD
Fitzpatrick went to his natural position of free safety when the Steelers gave up a first found draft pick and boy, he proved that he was worth it. Fitzpatrick has had nine picks and has always been around the ball in a way that didn't have since Troy Polamalu.
Good afternoon, enjoy some clips of Minkah Fitzpatrick being the best safety in the NFL.
pic.twitter.com/M9oJ0UwvDJ

— chris ? (@chrisburgh) March 21, 2021
Justin Simmons
Team: Denver Broncos
2020 Stats: 5 INT, 90 YDS, 0 FF, 77 SOLO, 0 TD
Simmons is the only safety that has a PFF grade of over 90 over the past two seasons. Over the past three seasons, Simmons has recorded at least 85 tackles, recorded 12 total interceptions, and broke up 28 passes. Simmons is the total package for an NFL free safety in 2021.
Some great stuff here: @Broncos GM George Paton breaking down what makes Justin Simmons so great.

Side note: Paton was sought out by teams to be a GM dating back to 2013. He passed many times, waiting for the right opportunity.

Denver got a good one. pic.twitter.com/3JuiEBBHxT

— Ari Meirov (@MySportsUpdate) March 21, 2021
How would you rank these Free Safeties going into the 2021-2022 season? Rank below to be added in the Power Rankings and to have a chance to win a gift card to LAZADA, Amazon, Fanatics.com, or more that is specific to you. Join the contest by ranking below. 
Related Links: 
POPULAR POSTS
Thank you
Your email has been successfully subscribed.
Sorry, there are no polls available at the moment.