Top 10 Cornerbacks in NFL 2022 Rankings
Jalen Ramsey is the best Cornerback in the NFL right now going into the 2022-2023 NFL season, but Trevon Diggs Is On The Rise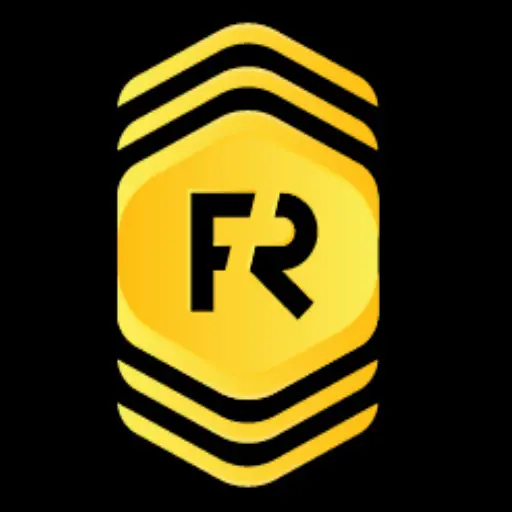 By brandon walker | April 18, 2022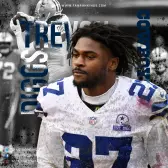 In this edition of the Fan Rankings best of series, I will be looking at some of the best cornerbacks in the National Football League. Playing cornerback is covering the perimeter, the slot, and the bigger and better ones even cover tight ends. 
In a passing league that consists of an offense that will deploy three, four, or five wide receivers, cornerbacks have more responsibilities than ever and it is even harder to find lock-down corners in the league.
However, the best person in the league at this position is Jalen Ramsay of the Los Angeles Rams. He is put on the top wide receiver in the opposition week after week and gets the job done. Trevon Diggs of the Dallas Cowboys is an up and rising corner ready to take the throne. 
Marlon Humphries and Jaire Alexander are top-tier cornerbacks that will get back to their elite status after coming back from injuries in 2021.
Honorable Mention
Kenny Moore II
Team: Indianapolis Colts
2021 Stats: 82 Solo, 1 FF, 4 INT, 13 PD
Moore made his first Pro Bowl last season by recording 101 tackles, six tackles for losses, 13 pass breakups, one sack, and four interceptions. He was only one of two defensive players to have over 100 tackles and double-digit pass breakups in the 2021 season. Hot bad for a guy listed at 5-9.
Stephon Gilmore
Team: Carolina Panthers
2021 Stats: 15 Solo, 0 FF, 2 INT, 2 PD
Gilmore showed after he was traded from the Patriots to the Panthers that he still can play at a high level at the age of 31. A contending team should also take a chance at one of the top remaining free agents on the market.
Tre'Davious White
Team: Buffalo Bills
2021 Stats: 27 Solo, 1 FF, 1 INT, 6 PD
He is only an honorable mention due to missing the majority of the 2021 season due to a torn ACL. He would have made a difference in the Divisional Round playoff loss to the Kansas City Chiefs. He was an All-Pro in 2019 and 2020 recording 9 interceptions in those two seasons.
James Bradberry
Team: New York Giants
2021 Stats: 37 Solo, 0 FF, 4 INT, 17 PD
Bradberry is a Pro Bowler that has recorded 7 interceptions in the past two seasons. He has been a bright spot on an otherwise terrible New York Giants.
Top 10 Cornerbacks
10. Denzel Ward
Team: Cleveland Browns
2021 Stats: 34 Solo, 0 FF, 3 INT, 10 PD, 1 TD
Ward is a two-time Pro Bowler who has helped change the culture in the Browns organization. Ward may not have high interception numbers but has broken 28 passes the past two seasons.
9. Jaire Alexander
Team: Green Bay Packers
2021 Stats: 9 Solo, 0 FF, 1 INT, 3 PD
Alexander would be higher on his list had he not suffered a shoulder injury in week 4 against the Pittsburgh Steelers. He is one of the best man coverage corners in the league, and he can help the Packers against the top receivers in the NFC, such as Justin Jefferson, Mike Evans, and Cooper Kupp.
8. Marlon Humphrey
Team: Baltimore Ravens
2021 Stats: 44 Solo, 1 FF, 1 INT, 13 PD
Humphrey is another cornerback that is coming back from an injury. He tore his pectoral muscle in November of last season while the Ravens as a whole were ravaged with injuries across the roster. He is the best defensive back in the league at forcing fumbles, recording 8 in 2020. He is also an effective blitzer coming from the corner.
7. A.J. Terrell
Team: Atlanta Falcons
2021 Stats: 52 Solo, 1 FF, 3 INT, 16 PD
Terrell was a second-team All-Pro in 2021. Pro Football Focus credited Terrell with having the lowest passer rating allowed (47.5) and the lowest completion percentage allowed. The second-year corner held his own against a lot of Heavy hitters at wide receiver in the NFC South.
6. MarShon Lattimore
Team: New Orleans Saints
2021 Stats: 55 Solo, 0 FF, 3 INT, 19 PD
Lattimore has been one of the most consistent corners in the NFL since the moment that he came into the league in 2017 he recorded a career-high of 68 tackles and 19 pass breakups to go along with three interceptions last season. His play earned him his fourth Pro Bowl selection in 2021.
5. Darius Slay
Team: Philadelphia Eagles
2021 Stats: 40 Solo, 0 FF, 3 INT, 9 PD, 1 TD
Slay made his fourth Pro Bowl in 2021 and his first as an Eagle. Slay showed a nose for the end zone with three defensive touchdowns. One on an interception and two on fumble recoveries. He is headed into his age 31 season so hopefully, he can maintain his play in 2022.
4. Xavien Howard
Team: Miami Dolphins
2021 Stats: 39 Solo, 2 FF, 5 INT, 16 PD, 1 TD
Howard followed up his 10 interceptions season with only five in 2021, however his play did not drop off as he made his plays on defense with two defensive touchdowns. The Dolphins rewarded him with a new five-year deal that will keep him happy and make plays in South Beach for a long time to come.
3. J.C. Jackson
Team: Los Angeles Chargers
2021 Stats: 44 Solo, 1 FF, 8 INT, 23 PD, 1 TD
Jackson has had 17 interceptions over the past two seasons and last year was named to the Pro Bowl and was a Second-team All-Pro as a New England Patriot. 
As a result of the Patriots not using the franchise tag on the corner, Los Angeles Chargers scooped him up on a five-year contract worth $82.5 million contract. 
He will be joining Asante Samuel Jr., Derwin James, Joey Bosa, and Khalil Mack in a star-studded Charger defense. One of the best ball-hawking corners in the league will be needed with Patrick Mahomes, Russell Wilson, and Derek Carr in the same division.
2. Trevon Diggs
Team: Dallas Cowboys
2021 Stats: 43 Solo, 0 FF, 11 INT, 21 PD, 2 TD
The second-year pro out of Alabama made a big leap last year by recording 11 interceptions last season. The converted wide receiver made big plays week after week for the Cowboys as he and Micah Parson were the main reasons behind the turnaround of the Cowboys' defense.
As he gets more experience, he will stop gambling on plays as he tends to get burned from time to time. He is only scratching the surface of how good he can be.
1. Jalen Ramsey
Team: Los Angeles Rams
2021 Stats: 62 Solo, 1 FF, 4 INT, 16 PD
Ramsey is the best corner and is in his prime right now. He was worth the two first-round draft picks that the Rams gave up for him in 2019.
And he is worth the $105 million deal the Rams signed him to. He tackles, he covers and he can cause turnovers. 
The way he shut down Deebo Samuel in the NFC Championship game and Jamarr chase in the Super Bowl was one of the main reasons the Rams took home the Lombardi trophy. He is another person on the Super Bowl Champions like Aaron Donald that is on a Pro Football Hall of Fame trajectory.
How would you rank these Cornerbacks going into the 2022-2023 season? Rank below to be added in the Power Rankings and to have a chance to win a gift card to LAZADA, Amazon, Fanatics.com, or more that is specific to you. Join the contest by ranking below. 
Related Links:
POPULAR POSTS
Thank you
Your email has been successfully subscribed.
Sorry, there are no polls available at the moment.