Top 10 Cornerbacks in NFL 2021 Rankings
Jalen Ramsey Is the Top Corner in the NFL for 2021, with Jaire Alexander rising up going into the 2021-2022 NFL Season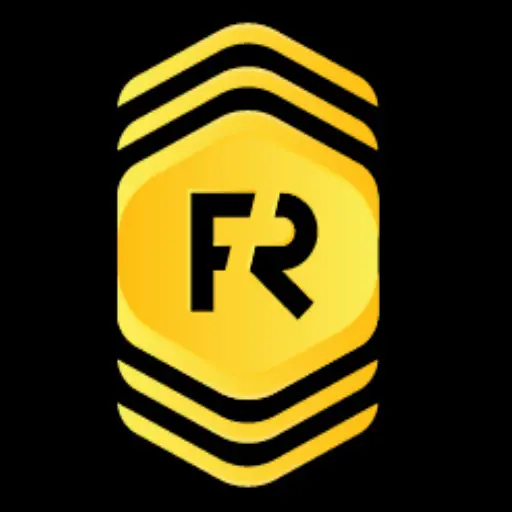 By brandon walker | September 19, 2021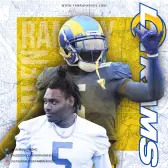 In today's NFL, having a lockdown cornerback in coverage is paramount. With offensive coordinators having more sophisticated passing attacks and the rules that allow for wide receivers opportunities to put up insane numbers. I know that it is early in the season but here are two people that are going to be far above their peers at the cornerback position and that is Jalen Ramsey and Jaire Alexander. These two are young corners that are physical with press coverage, in run support, and can take away the best player on the opposing offense. With that being said, here is my list of the cornerbacks that I see having a big impact in 2021.
Honorable Mention
Byron Jones
Team: Miami Dolphins
2020 Stats: 2 INT, 15 YDS, 1 FF, 28 SOLO, 1 TD
Jones came over from Dallas was a nice complement to Xavien Howard and became of the best cornerback tandem in the league. His interception numbers are not high but he has solid coverage skills.
L'Jarius Sneed
Team: Kansas City Chiefs
2020 Stats: 3 INT, 42 YDS, 31 SOLO
Sneed finished with the best opponent passer rating among rookies with a 66.6. His is a big corner that is playing safety when needed.
Carlton Davis
Team: Tampa Bay Buccaneers
2020 Stats: 4 INT, 42 YDS, 52 SOLO
Davis held his own while covering Terry McLaurin, Michael Thomas, Davante Adams, and Tyreek Hill in last year's postseason. Davis is in line for a big contract if he takes a step up in 2021.
Kenny Moore
Team: Indianapolis Colts
2020 Stats: 4 INT, 45 YDS, 1 FF, 68 SOLO, 1 TD
Moore broke out in 2020 with four interceptions and earned him a new contract in the offseason. Moore is one of the best slot corners and run defenders in all of football at his position.
Joe Haden
Team: Pittsburgh Steelers
2020 Stats: 2 INT, 38 YDS, 44 SOLO, 1 TD
At 32, Haden has proved that he can still make an impact in Pittsburgh's secondary as he recorded nine interceptions over the last three seasons. Quarterbacks only record a 77.5 passer rating when targeting Haden.
View this post on Instagram
Swipe right for Cornerback Fan Rankings. Follow @fanrankings to stay up to date
---
Top 10 Cornerbacks
 J.C. Jackson
Team: New England Patriots
2020 Stats: 9 INT, 80 YDS, 34 SOLO
Jackson recorded nine interceptions last year in Foxboro. Jackson is great with covering the deep ball as he only has allowed five passes of over 20 yards in his three-year career.
J.C JACKSON LFG
pic.twitter.com/Dr6XzHuT7l

— Everton Vasconcelos (@evasconcelos__) September 19, 2021
William Jackson
Team: Washington Football Team
2020 Stats: 1 INT, 30 YDS, 38 SOLO
Jackson, a free-agent addition from the Cincinnati Bengals, is great in man coverage. When he is in coverage, quarterbacks have completed just 52% of their passes throwing to Jackson.
Interception William Jackson III ???#WashingtonFootball pic.twitter.com/xcVFtwJ6Q4

— TimeoutSPORTS__ (@TimeoutSPORTS3) September 12, 2021
Denzel Ward
Team: Cleveland Browns
2020 Stats: 2 INT, 1 FF, 38 SOLO
According to Pro Football Focus, Ward has recorded a coverage grade of 72.0 in his first three seasons in the league. He is a perfect match for those smaller, speedier receivers that are en vogue in 2021.
I've thought about this play by Denzel Ward all morning. #Browns pic.twitter.com/7HhMnGM7dZ

— MoreForYouCleveland (@MoreForYou_CLE) September 13, 2021
James Bradberry
Team: New York Giants
2020 Stats: 3 INT, 19 YDS, 2 FF, 44 SOLO
Bradberry is a ball hawk, even though he had just three interceptions in 2020. Bradberry recorded 18 pass breakups and recovered two forced fumbles last season in his first season in New York coming over from the Carolina Panthers.
James Bradberry with a HUGEEE play!!!

What a clutch moment for this defense, they needed this BADLY. pic.twitter.com/y1iyUQj6Gv

— Alex Wilson (@AlexWilsonESM) September 17, 2021
TreDavious White
Team: Buffalo Bills
2020 Stats: 3 INT, 28 YDS, 1 FF, 44 SOLO
In his first four seasons, White has had either a pass breakup or an interception on 17.1% of passes thrown in his direction according to PFF. White is one of the best cornerbacks in the NFL playing in zone coverage because he is technically sound and rarely out of position.
The NFL Show ??

Episode 11 – Out Now ?

This week we discuss who the better cornerback in the league is between players Tre'Davious White and Denzel Ward ??#mojosports pic.twitter.com/yfb1IDZM8k

— MOJO SPORTS (@mojosports_) September 20, 2021
Stephon Gilmore
Team: New England Patriots
2020 Stats: 1 INT, 15 YDS, 1 FF, 30 SOLO
Gilmore had a down season in 2020, but he should have help from returning defensive starters returning to the lineup after opting out of the season. From 2017-2019 Gilmore had graded out at an 85 according to PFF.
The moment Stephon Gilmore announced himself to the world as an elite lockdown corner ??.

What an incredible play. The stadium was absolutely rocking. pic.twitter.com/RQmCDPak98

— Pats Buzz (@PatsBuzz) April 2, 2021
Marlon Humphrey
Team: Baltimore Ravens
2020 Stats: 1 INT, 15 YDS, 8 FF, 70 SOLO
Humphrey is a versatile playmaker that is elite playing outside and playing in the slot. Humphrey as a corner forced a league-high eight fumbles last season. His versatility and his nose for the ball are elite.
@marlon_humphrey is a bully ? pic.twitter.com/4TsGxEBjoh

— Ray Ray? (@_CousinRayRay_) September 15, 2021
Xavien Howard
Team: Miami Dolphins
2020 Stats: 10 INT, 77 YDS, 1 FF, 40 SOLO
Howard had 10 interceptions, 20 pass breakups, and a grade of 89.6 according to PFF. He will give up a big play here or there due to his aggressive ball-hawking style of play but he cracks the top three on my list.
Jaire Alexander
Team: Green Bay Packers
2020 Stats: 1 INT, 1 FF, 40 SOLO
Alexander's interception numbers are not there but he is this high on this list because he only gave up 353 yards in coverage in all of 2020. Alexander had 17 pass breakups and 1.4 wins above replacement which is the highest among all cornerbacks in 2020.
View this post on Instagram
Jalen Ramsey
Team: Los Angeles Rams
2020 Stats: 1 INT, 2 YDS, 36 SOLO
Ramsey has never had a PFF coverage grade of lower than 70 in his first five seasons in the league. He talks a lot of trash, but boy can he back it up by using his size and technique to cover almost any receiver in football. Ramsey is probably the best run defender at the position and that makes him the total package.
View this post on Instagram
How would you rank these Cornerbacks going into the 2021-2022 season? Rank below to be added in the Power Rankings and to have a chance to win a gift card to LAZADA, Amazon, Fanatics.com, or more that is specific to you. Join the contest by ranking below. 
Related Links: 
POPULAR POSTS
Thank you
Your email has been successfully subscribed.
Sorry, there are no polls available at the moment.