Top 10 Black Coaches in NFL History
Ranking the greatest Black Head Coaches of All Time in honor of Black History Month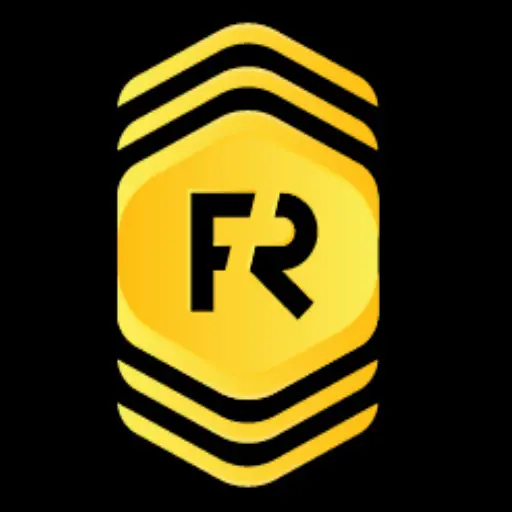 By brandon walker | February 1, 2022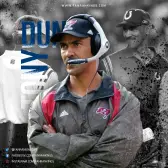 Black Excellence
As we celebrate Black History Month, we will continue in our series in black excellence by naming the best black coaches in National Football League history. We have had coaches who have had success in Jim Caldwell, Marvin Lewis, and Lovie Smith. With any further ado here are my top ten Black Coaches of All Time.
Top 10 NFL Black Coaches
10. Anthony Lynn
Team(s): San Diego Chargers/ Los Angeles Chargers
Lynn was a part of the transition of moving the Chargers from San Diego to Los Angeles. Lynn led the Charger to the playoffs in 2018 with a 12-4 record and he helped transition the Chargers from the Phillip Rivers era to the Justin Herbert era.
9. Ray Rhodes
Team(s): Philadelphia Eagles & Green Bay Packers
Rhodes was the assistant coach for all five of the San Francisco 49ers Super Bowl victories where San Francisco had one of the best defenses in football led by Ronnie Lott and Charles Haley. Rhodes led the Eagles to back-to-back playoff appearances in the 1995-1996 seasons.
Eagles: Join us in wishing former head coach Ray Rhodes a happy 70th birthday!#FlyEaglesFly pic.twitter.com/DrrBd7wPTv

— ©?????? ????????™ ?? ?? (@Flyeaglesfly81) October 20, 2020
8. Herman Edwards
Team(s): New York Jets & Kansas City Chiefs
Herman Edwards was a master motivator who was known for his "You play to win the game" quote in 2002. But he made the playoffs in four of his first six seasons as a head coach with the New York Jets and the Kansas City Chiefs. 
I think like many on his list, had he had an elite quarterback he would have accomplished more and coached longer.
7. Art Shell
Team(s): Los Angeles Raiders/ Oakland Raiders
The first African American head coach since the NFL merger was a Hall of Fame coach and a solid coach in the NFL in the early 1990s. He led the Los Angeles Raiders to three playoff appearances, one division championship, and a trip to the AFC Championship game in 1990. 
His second stint was rough with him going 2-14 but that should not stain his legacy as a modern pioneer in football.
6. Marvin Lewis
Team(s): Cincinnati Bengals
Lewis has caught flack for never winning a playoff game, however, he made the Bengals relevant. The Bengals did not have a winning season from 1991-2004 before he led the Bengals to the AFC North title in 2005. 
If Carso Palmer did not get his knee rolled over by Kimo Von Oelhoffen early in that Wild Card game that season, or Vontaze Burfict and Adam Pac Man Jones kept it together against the Pittsburgh Steelers ten years later his legacy would be a little bit different. 
Lewis was the defensive coordinator for the 2000 Baltimore Ravens who allowed the fewest points ever in a 16-game season.
5. Dennis Green
Team(s): Minnesota Vikings & Arizona Cardinals
Green was the Minnesota Vikings head coach from 1992- 2001 and went 97-62. He led the Vikings to four NFC Central championships and two NFC championship appearances. 
His 1998 team with Randall Cunningham, Cris Carter, Randy Moss, Robert Smith, and John Randall was perhaps the best NFL team that never won the Super Bowl. One Gary Anderson miss may have kept him from having a Hall of Fame tenure in Minnesota. 
In Arizona, he did not have nearly as much success, but he laid a culture and a foundation with Kurt Warner, Larry Fitzgerald, and Anquan Boldin that reached Super Bowl 43 shortly after he departed the desert.
4. Jim Caldwell
Team(s): Indianapolis Colts & Detroit Lions
Caldwell is one of the more underrated coaches in the NFL. He took the reins from Dungy in 2009 and led the Colts to a 14-2 record and a Super Bowl 44 appearance where they fell to the New Orleans Saints. 
He won the division the next year, however, a serious injury to Payton Manning led to his departure from the Colts. He then was the offensive coordinator for the super Bowl 47 champion Baltimore Ravens. 
Caldwell went to Detroit for four seasons and had three winning seasons out of four seasons with two playoff appearances. He was fired and Detroit fell back to their losing ways with Matt Patricia for three seasons.
3. Lovie Smith
Team(s): Chicago Bears & Tampa Bay Buccaneers
Lovie Smith is the first black coach to reach the Super Bowl with the Chicago Bears in 2006 and reached the NFC championship game in 2010. An understudy of Dungy he led that team with a ferocious defense that was led by Brian Urlacher, Lance Briggs, Alex Brown, Tommie Harris, and Charles Tillman. 
He led a team that was quarterbacked by Rex Grossman to the Super Bowl. Smith's defenses ranked near the top of the league in defense during his tenure and if he had a competent quarterback, he would have joined the two above him on this list.
2. Mike Tomlin
Team(s): Pittsburgh Steelers
Tomlin is hands down one of the best motivators in the NFL with his ability to uphold the high standard of Pittsburgh Steelers football. His ability to develop players especially at the wide receiver is second to none. 
Antonio Brown, Mike Wallace, JuJu Smith-Schuster, and Emmanuel Sanders. Tomlin is one of the best coaches in the NFL, at playing as the underdog which means he is still a big game coach that can match skills and wit with the best of them. He can move to number one with success during the post-Ben Roethlisberger era.
1. Tony Dungy
Team(s): Tampa Bay Buccaneers & Indianapolis Colts
Dungy is the first black coach to win a Super Bowl, accomplishing the feat in 2006 with the Colts. However, his time in Tampa Bay is even more impressive. From 1983-to 1995 they had a losing season every single year, including double-digit losses in 12 of them. 
Then he came in and installed the Tampa 2 defense that revolutionizes defense throughout the league and some elements are used to this day. Dungy built a defense that included Warren Sapp, Derrick Brooks, and John Lynch. Ronde Barber may soon join them in Canton as well. 
In Indianapolis, he led the Colts to six straight 12-win seasons and brought balance on defense with Dwight Freeney, Robert Mathis, and Bob Sanders.
Conclusion
When it comes down to it, there are only two choices: Tony Dungy and Mike Tomlin. I think Dungy gets the edge because he not only won a Super Bowl team in Indianapolis, but he built a Super Bowl team in Tampa Bay.
Not to sneeze on Tomlin's accomplishments with 15 consecutive seasons without a losing record to start a career. However, he was helped by having a Hall of Fame-caliber quarterback in Ben Roethlisberger through his tenure. 
Follow me on Twitter @bwalkerdadon
How would you rank these African American coaches? Rank below to be added in the Power Rankings and to have a chance to win a gift card to LAZADA, Amazon, Fanatics.com, or more that is specific to you. Join the contest by ranking below. 
Related Links: 
POPULAR POSTS
Thank you
Your email has been successfully subscribed.
Sorry, there are no polls available at the moment.