Top 10 Best Cornerbacks in College Football 2023 Rankings
Ranking the best Cornerbacks in College Football for the 2023 NCAA season as Travis Hunter of the Colorado Buffaloes leads the way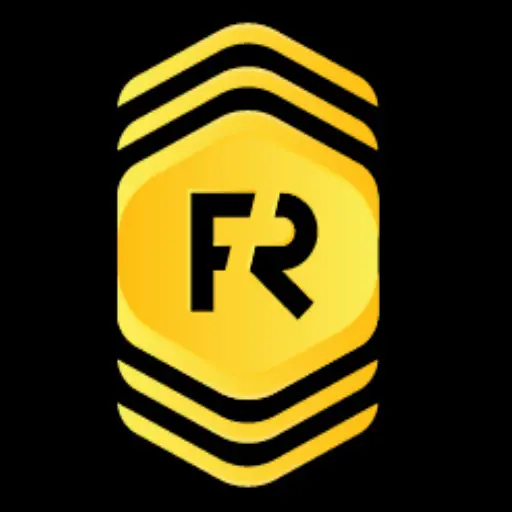 By admin | November 19, 2023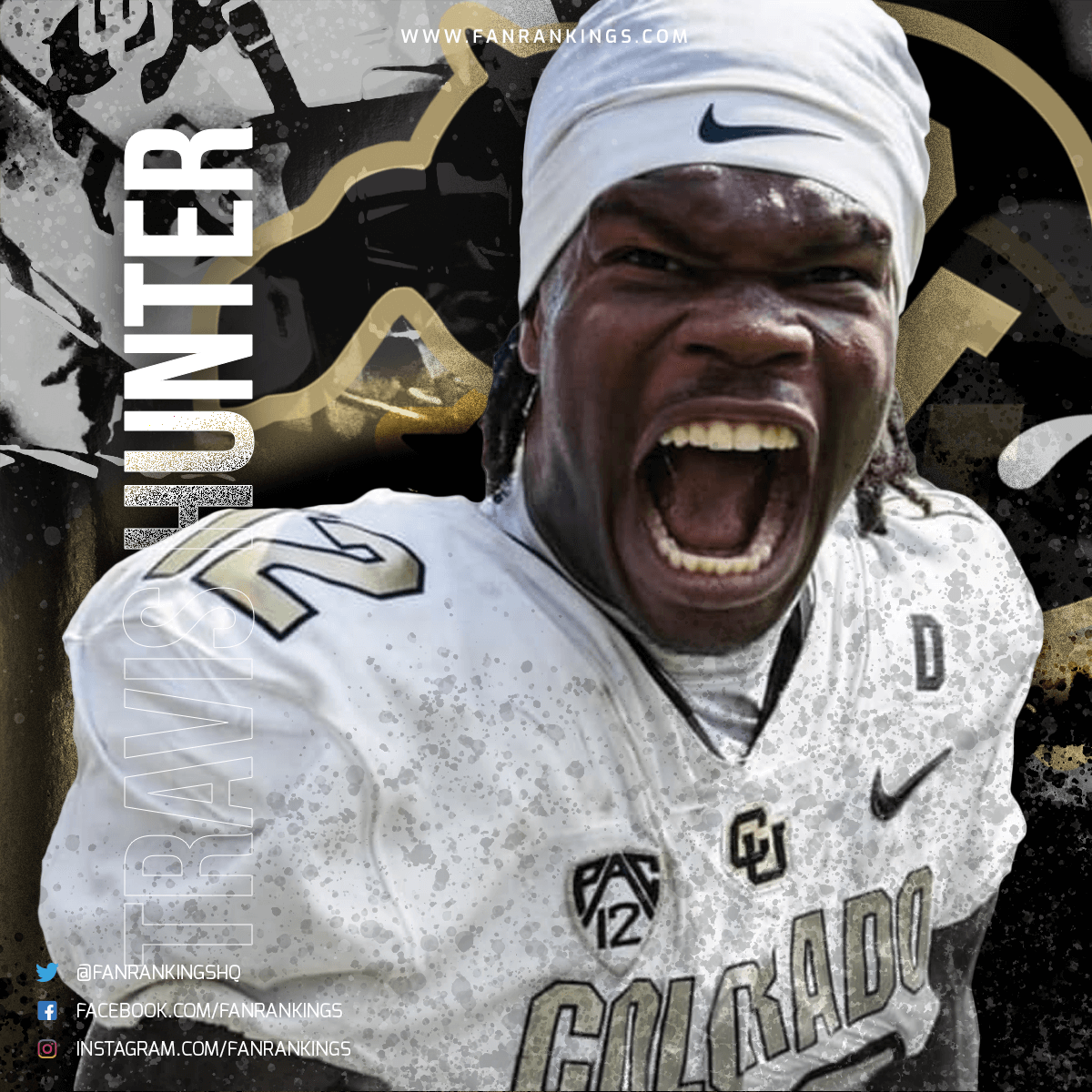 The game of football continues to evolve from year to year as football players on both sides of the ball continue to get bigger, stronger, and faster. One position that continues to be a critical part of the defensive success is the cornerback position as teams get more and more creative with their passing attack. As you start to look around at the 2023-2024 NCAA Football season, a long list of talented cornerbacks stand out after hot starts to the season. One of those talented cornerbacks is the Colorado Buffaloes two way star Travis Hunter who lands atop the Top 10 Best Cornerbacks in College Football 2023-2024 Rankings list.
The talented two way star broke out as an early Heisman Trophy candidate after a strong start to the season playing both at the cornerback position as well as at wide receiver. While his stock in the Heisman Trophy has dropped, Hunter's play on the football field for the Buffaloes has not included on the defensive side of the ball.
As Hunter continues to showcase his playmaking abilities at the cornerback position, college football is loaded with talented cornerbacks putting together strong campaigns during the 2023-2024 NCAA Football schedule. A list that includes the likes of Kool-Aid McKinstry of the Alabama Crimson Tide, Elijah Jones of the Boston College Eagles, Tarheeb Still of the Maryland Terps, Kris Abrams-Draine from the Missouri Tigers, and Beanie Bishop Jr of the West Virginia Mountaineers.
Here is a look at the Top 10 Best Cornerbacks in College Football 2023-2024 Rankings:
Honorable Mention
Micah Abraham
School: Marshall Thundering Herd
Just missing the Top 10 NCAAF Cornerbacks 2023-2024 Rankings list is the Marshall Thundering Herd senior cornerback Micah Abraham.
Abraham is a talented cornerback who is a jack of all trades while being able to play on the outside against top tier wide receivers while also playing in the nickel back slot as well as throughout the team's secondary.
After posting six interceptions last season, Abraham has followed up that performance with three interceptions this season. The production does not however stop there as the Thundering Herd senior has posted his third straight season posting double digit passes defended to go along with 26 total tackles. 
Quinyon Mitchell
School: Toledo Rockets
Another small school cornerback who continues to get overlooked among the best cornerbacks in college football is the Toledo Rockets junior Quinyon Mitchell.
Mitchell who has posted a career high 35 tackles this season has also posted his second straight double digit passes defended mark with 16 to start the season.
Despite only posting one interception, Mitchell has been all over the secondary while breaking up passes all season long. 
Top 10 Best Cornerbacks in College Football 2023 Rankings
10. Lance Robinson
School: Tulane Green Wave
Coming in at number 10 on the Top 10 Best Cornerbacks in College Football 2023-2024 Rankings list is the Tulane Green Wave senior Lance Robinson.
While Robinson does not garner the same attention and recognition as other top cornerbacks on top tier college football programs, it does not take away his knack for finding the ball and shutting down opposing receivers.
In his final season with the Green Wave, Robinson has posted 29 total tackles on the season to go along with a career high seven passes defended and four interceptions on the season.
9. Mike Sainristil
School: Michigan Wolverines
It is hard to look past a better defense in all of college football than the defensive squad of the Michigan Wolverines. Entering mid-November, the Wolverines defense continues to rank as the top overall defense allowing just 7.5 points per game to go with just 232.1 yards per game.
A team that is talented is loaded with weapons and one of those weapons is senior cornerback Mike Sainristil. Sainristil has been a playmaker in the secondary posting a career high three interceptions while returning two interceptions for a touchdown.
The Wolverines cornerback who has 71 and 72 yard interception return touchdowns has also added four passes defensed and one sack on the season. Despite standing at just 5 foot 10 inches, Sainristil plays a lot larger and is a physical cornerback.
8. Ricardo Hallman
School: Wisconsin Badgers
In his third season with the Wisconsin Badgers and second full season after redshirting during the 2021-2022 NCAA Season, Ricardo Halman has blossomed into one of the Big Ten's top shutdown cornerbacks and ballhawk.
After posting just one interception last season, Hallman has stepped up in a big way for the Badgers this season while picking off five passes with one being returned for a touchdown. Hallman has also added five passes defensed as well as posting a career high 27 total tackles.
The Badgers cornerback showcased his playmaking abilities against a very talented Ohio State Buckeyes receiving corps back in late October posting one pass deflected and an interception.
7. Maxwell Hairston
School: Kentucky Wildcats
One of the talented second year stars of college football on the defensive side of the football is the Kentucky Wildcats cornerback Maxwell Hairston.
Hairston who has continued to make plays all season while getting the opportunity to take over as a starter this season enters the team's final two games of the regular season tied for 2nd in the country with five interceptions.
Hairston who is building a strong NCAA resume has also added a career high 58 tackles on the season to go along with one forced fumble, one fumble recovery, and four passes defensed in his first year as a starter and seeing significant playing time. 
6. Kool-Aid McKinstry
School: Alabama Crimson Tide 
The interceptions have not shown up in the stat column for the Alabama Crimson Tide cornerback but that does not take away the caliber of performance Kool-Aid McKinstry has displayed on the field.
The third year star of the Crimson Tide continues to grade among the best cornerbacks in the league each week while having to shut down opposing top wide receivers and limiting their big play production.
In addition, the lack of opportunities thrown his way as opposing quarterbacks continue to look the other way has hampered his overall production. Nonetheless, McKinstry has recorded 24 tackles on the season to go along with six passes deflected through the Crimson Tides first 10 games of the season.
5. Kris Abrams-Draine
School: Missouri Tigers
Rounding out the Top 5 on the Top 10 Best Cornerbacks in College Football 2023-2024 Rankings is the Missouri Tigers cornerback Kris Abrams-Draine. Since arriving with the Tigers as a freshman back during the 2021-2022 NCAA Football season, Abrams-Draine has showcased his playmaking abilities in the secondary.
Now as the final few weeks of the 2023-2024 NCAA Football regular season arrive, the Tigers cornerback has posted another strong season while ranking among the best cornerbacks in the SEC.
With two regular season games remaining and an expected Bowl Game on the horizon, Abrams-Draine has a potential to continue to add to his career high four interceptions. Along with the interceptions, Abrams-Draine has also broken up 11 passes while recording 40 tackles on the season.
4. Tarheeb Still
School: Maryland Terps
Another college football senior putting together a strong final season is the Maryland Terps Tarheeb Still. Still, who is from Sicklerville, New Jersey is capping off his career another strong season including posting five interceptions to go along with 33 total tackles.
Since arriving in Maryland, Still has been solid in the secondary posting 11 passes defended as a sophomore while racking up a total of 20 over his four year career. Like many of the top cornerbacks in college, opposing quarterbacks continue to shy away from Still on most passing attempts this season. 
3. Elijah Jones
School: Boston College Eagles
As you look around at the top cornerbacks in the nation, it is hard to look past the Boston College Eagles cornerback Elijah Jones. Jones entered early November tied for second in college football with five interceptions over the team's first nine games.
However, due to a non-related football issue, Jones missed the team's loss last weekend against the Virginia Tech Hokies while also expected to miss the final two regular season games for the Eagles.
Over his last five games of the season Jones posted five interceptions to go along with five passes defended. In addition to the five interceptions on the year, Jones added 25 tackles, one forced fumble, one fumble recovery and nine deflected passes.
2. Beanie Bishop Jr.
School: West Virginia Mountaineers
Despite being a smaller cornerback at 5 foot 10 inches, Beanie Bishop Jr of the West Virginia Mountaineers plays a lot bigger than his size and has showcased his ability to play the position. Bishop Jr enters mid-November leading all college football with 19 pass defensed over the team's first 10 games this season.
In addition to breaking up passes, Bishop Jr has also posted four interceptions landing him 9th in the nation among the interceptions leader board. To go along with those numbers Bishop Jr has posted a career high 54 tackles during the current season while elevating his overall draft value for the upcoming 2024 NFL Draft.
1. Travis Hunter
School: Colorado Buffaloes
In at number one on the Top 10 Best Cornerbacks in College Football 2023-2024 Rankings list is the Colorado Buffaloes talented cornerback and wide receiver Travis Hunter.
Hunter, who started the season red hot picking off a pass on a stellar catch while also adding a pass defense has since been limited after missing some time with a lacerated liver. However, despite the injury, Hunter has bounced back strong after missing multiple games including posting two interceptions against a talented UCLA Bruins team.
Overall, Hunter has posted 26 tackles to go along with three interceptions and four passes defensed over seven games. In addition, opposing quarterbacks are avoiding throwing his direction, limiting his playmaking abilities and hampering his overall statistics.
How would you rank the Best Cornerbacks in College Football for the 2023-2024 BCS season? Rank below to be added in the NCAA Power Rankings.
Related Links:
POPULAR POSTS
Thank you
Your email has been successfully subscribed.
Sorry, there are no polls available at the moment.