Top 25 NCAA Women's Basketball Preseason Rankings 2021 – 2022
Here are the Top 25 college basketball rankings for the upcoming 2021 - 2022 Women's NCAA season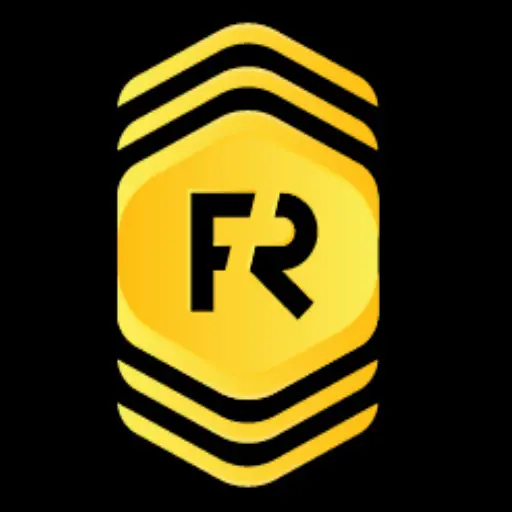 By admin | November 1, 2021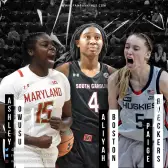 The days continue to roll along as October approaches its end and the arrival of November is just a few weeks away. With this approach, the opening of the 2021-2022 NCAA Women's Basketball season is just around the corner. All eyes will be on the Stanford Cardinals who cut down the nets during the 2020-2021 NCAA Women's Basketball Championships. While the Cardinals are the repeating champs, the NCAA Women's basketball landscape is filled with a ton of talented teams across the country.
Along with the Cardinals, some of the other top women's teams to watch in 2021-2022 include the likes of the Baylor Lady Bears, the UConn Huskies, South Carolina Gamecocks and the Maryland Terps. With that said here is our Top 25 NCAA Women's Basketball Rankings 2021-22 Preview:
First, we'll take a brief look from 25 to 13 and then go in depth from 12 to 1.
View this post on Instagram
Swipe Left for NCAAW Fan Rankings and follow @fanrankings to stay up to date
---
Top 25 College Rankings
Quick Look (25 to 13)
Michigan State

Georgia

Texas

Virginia Tech

Texas A&M

Arizona

UCLA

West Virginia

Georgia Tech

Ohio Tech

Florida State

Tennessee

Oregon State
Honorable Mention (12 to 11)
Oregon Ducks
Just missing a spot on the Top 10 Women's Basketball Teams 2021-2022 list is the Oregon Ducks who have the talent to compete for the Pac-12 Championship during the upcoming season. 
The team is returning nearly their entire starting roster from last year including the likes of Taylor Mikesell, Sedona Price and Te-Hina Paopao. While the team struggled with health, if the stars above can stay healthy they have the starting depth to compete with any team in the country. 
In addition the team was able to add the former All-Pac 12 star Endyia Rogers and Taylor Bigby to the incoming group to fill out their current roster. 
Kentucky Wildcats
One women's basketball program who might be getting overlooked going into the upcoming NCAA Women's 2021-2022 schedule is the Kentucky Wildcats. The Wildcats have a very solid group of ball players on their team led by senior Rhyne Howard who averaged 20.7 points a game and 7.3 rebounds last season. 
In addition, the team's addition of stars such as Olivia Owens and Jazmine Massengill last season from other top programs will give the team the depth to compete during the upcoming season. If second year head coach Kyra Elzy can continue to mold the program and team this upcoming season, they have the talent to put together a solid season.
Top 10 College Rankings
Michigan Wolverines
Like the men's program, the Michigan Wolverines women's basketball program is set to compete during the upcoming 2021-2022 NCAA Basketball season. 
When looking at the Wolverines roster they are loaded with leadership including three key members returning for their senior seasons in the likes of Naz Hillman, Leigha Brown and Amy Dilk. Hillmon averaged 23.9 points and 11.4 rebounds a game last season while Brown averaged 18.2 points and Dilk averaged 7.7 points. 
North Carolina State Wolfpack
Looking for a third straight ACC Championship, the North Carolina State Wolfpack continues to be as good as any team in the conference and any team around the country. 
The team will return Jada Boyd, Jakia Brown-Turner, Kai Crutchfield, Raina Perez as well as senior Elissa Cunane to help keep their success going in 2021-2022. Cunane led the team in both scoring with 16.3 points a game and rebounds with 8.3 per game last season.  
In addition to their returning roster the team will also add highly talented and recruited stars Aziaha James and Sophia Hart to their roster during the open coming season.
Iowa Hawkeyes
One team looking to make a run in the Big Ten during the upcoming season is the Iowa Hawkeyes who return all five starters from their team from last year. 
Leading the way for the Lady Hawkeyes is guard Caitlin Clark who put together a stellar freshman season just a year ago averaging 26.6 points a game to go along with 5.9 rebounds and seven assists. 
Her play continued throughout the Big Ten Tournament and NCAA Tournament where Clark posted at least 20 points in every contest. In addition to Clark the team will return Monika Cinano while adding Addison O'Grady to the mix. 
Louisville Cardinals
The Louisville Cardinals will enter the 2021-2022 NCAA Women's Basketball season as top 10 ten and one team that can make a deep tournament run come March. 
Despite the loss of Dana Evans to the WNBA the Cardinals still have a talented group that includes Hailey Van Lith who averaged 11.2 points a game as a freshman and Olivia Cochran who averaged 9.9 points a game. 
While the team loses Evans who averaged 20.1 points a game to go along with 2.7 rebounds, 3.9 assists and 1.3 steals a game, the team managed to add key additions to the roster including standout guard Emily Enstler from the Syracuse Orange who averaged nearly a double-double during last season. Jeff Walz's Cardinals will also welcome in transfer Chelsie Hall and top 15 recruit Payton Verhulst. 
Indiana Hoosiers
After a remarkable 2020-2021 NCAA Women's schedule found the Indiana Hoosiers second in the Big Ten and eventually an Elite Eight run, now the Lady Hoosiers will look to continue that success during the upcoming women's college basketball season. 
A key to their upcoming success could be the key return of Ali Patberg who has elected to return for one additional season with the team.  Since arriving at Indiana, Patberg has averaged at least 14 points including a career high 15.8 points in her first season with the club while also averaging nearly four assists and four rebounds per game for her career. 
In addition the team features a solid group including Grace Berger, Aleksa Gulbe and Mackenzie Holmes to their starting roster. 
Baylor Lady Bears
Much like the Stanford Cardinals, the Baylor Lady Bears success in 2021-2022 will come down to filling the roster after losing stars DiJonai Carrington and Didi Richards to the WNBA while senior Moon Ursin transfers to Tulane for the upcoming season. 
The three were key leaders and vocal support for the team during their run just a year ago. Despite the losses, the team still has a ton of talent including the likes of NaLyssa Smith who averaged 18 points a game and 8.9 rebounds last season while Queen Egbo who averaged 11.1 points and 8.6 rebounds both return for the upcoming season. 
In addition the team will also add five star recruit Maryam Duada to the roster as well as one of key transfers in Chrislyn Carr to fill out the roster. The Lady Bears are loaded despite losing a few key members from their 2020-2021 roster. 
Stanford Cardinals
After putting together a stellar 2020-2021 season including winning the National Championships, the Stanford Cardinals will look to repeat this season despite the loss of Kiana Williams and Anna Wilson. 
Williams who averaged 14 points a game last season and Wilson who averaged nearly five points a game both are gone with Williams moved on to the WNBA and Wilson completing her playing career. Despite the losses, the Cardinals have the talent to repeat but it will come down to how this current group gels during the regular season. 
The good news is the team returns nearly their entire roster including Cameron Brink, Francesca Belibi as well as Jana Van Gytenbeek who entered last season as one of the teams five star recruits. 
The team also will complement the current roster and bring in two top 20 recruits in the likes of Okikiola Iriafen and Brooke Demetre as well as Jzaniya Harriel to round out the roster. Tara VanDerveer will have her hands full looking to lead this group to a second straight National Championship.
Maryland Terps
It is going to be hard to look past the Maryland Terps women's basketball team in 2021-2022 after the talent Brenda Freese has been able to recruit and assemble over the past few seasons. 
The Terps who led all college teams in scoring last season averaging 90.8 points a game return all five of their starters on a team that went 26-3 overall. The team is led by guards Diamond Miller and Ashley Owusu who both are expected to have big seasons this upcoming year. Owusu averaged 17.9 points, 5.6 rebounds and 5.9 assists per game while Miller posted 17.9 points, 5.8 rebounds and 2.9 assists per game. 
Along with those two the likes of Chloe Bibby, Mimi Collins and Katie Benzan averaged 36.5 points, 14.8 rebounds and 6.7 assists per contest. Add in a healthy Angel Reese and this team should be deep enough to compete in 2021-2022.
UConn Huskies 
Many debates could have the UConn Huskies sitting as the top women's basketball team entering the upcoming 2021-2022 NCAA Women's Basketball season. The Lady Huskies are returning virtually every key player from their team from a year ago as well as adding the overall top lady recruit Azzi Fudd to their roster as well as a few other top 30 recruits to help fill out the team's roster. 
Fudd will team up with Paige Bueckers to give the Huskies one of the top tandems in all of college basketball. Bueckers as a freshman took over the game for the Huskies averaging 20 points a game to go along with 4.9 rebounds and 5.7 assists per contest. 
In addition to Bueckers and Fudd, the Huskies will have Christyn Williams Olivia Nelson-Ododa and Aaliyah Edwards to fill out their starting roster. Geno Auriemma will have the talent to potentially return to the National Title game for the first time since 2016. 
South Carolina Gamecocks
Entering the 2021-2022 NCAA Women's Basketball schedule, the South Carolina Gamecocks are as loaded as any team in the country and one that will look to make a championship run. However that run will be tested early on before the tournament as the team has key matchups against highly ranked teams including NC State Wolfpack, Oregon Ducks, Maryland Terps, Stanford Cardinals and the UConn Huskies. 
For the Gamecocks they are welcoming their second top overall recruiting class over the past three seasons to the team this year. The incoming class includes the number two, number three and number four top 100 recruits. 
Those three are guards Raven Johnson and Saniya Rivers as well as forward Sania Feagin to go along with former top class Aliyah Boston, Zia Cooke, Brea Beal and Laeticia Amihere. Boston averaged 13.7 points a game last year to go along with 11.5 rebounds while Cooke averaged 15.9 points a game, three rounds and two assists.
How would you rank these powerhouse schools? Rank below to be added in the Power Rankings and to have a chance to win a gift card to LAZADA, Amazon, Fanatics.com, or more that is specific to you. Join the contest by ranking below.
Related Links:
POPULAR POSTS
Thank you
Your email has been successfully subscribed.
Sorry, there are no polls available at the moment.