Top 10 NBA Centers of All Time
Ranking the best NBA Centers of all time such as Shaquille O'Neal, David Robinson, and more. See where they rank and rank these great Centers yourself.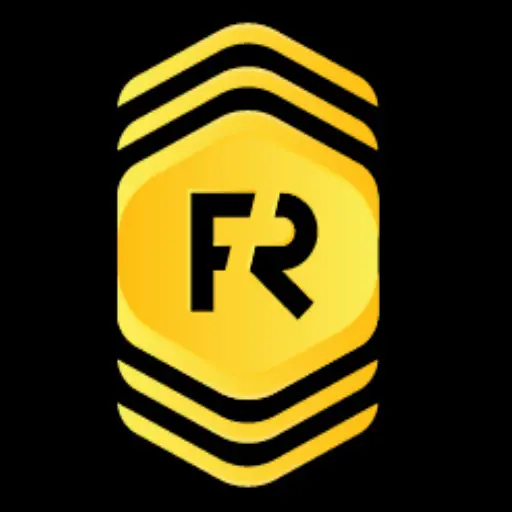 By admin | July 21, 2021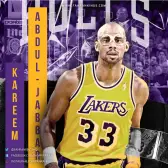 (Don't forget to rank your Top 10 Centers of all time at the end of this article for a chance to win a $50 gift card or the equivalence of this amount of your country)
Honorable Mentions
George Mikan
is an MVP and three time scoring champion, Mikan was also known as the first superstar of basketball, earning the nickname of Mr. Basketball. 
Team(s): Minneapolis Lakers
Career Stats: 23.1 Points, 13.4 Rebounds
Robert Parish
is a Boston Celtics legend. Parish can't be higher than this without any outstanding stats, but the four time champion and 9 time all-star still deserves a lot of recognition as an excellent player and his longevity is also something to be admired, winning his first and last titles 16 years apart.
Team(s): Golden State Warriors,  Boston Celtics, Charlotte Hornets, Chicago Bulls
Career Stats: 14.5 Points, 9.1 Rebounds, 1.5 Blocks
Top 10 NBA Centers All Time
Artis Gilmore
Team(s): Kentucky Colonels, Chicago Bulls, San Antonio Spurs, Boston Celtics
Career Stats: 18.8 Points, 12.3 Rebounds, 2.4 Blocks
Artis Gilmore was a part of a league with stars like Rick Barry and Julius Erving who made a name for themselves in the ABA. Gilmore was an 11 time all star in his career, an MVP, and a five time All-ABA first team.
Gilmore also comes with some excellent career averages, with 19 points and 12 rebounds. Gilmore never really saw the same success in the NBA as the ABA, but his excellent resume and averages earn him a spot on this list 
Dwight Howard
Team(s): Orlando Magic, Los Angeles Lakers, Houston Rockets, Atlanta Hawks, Charlotte Hornets, Washington Wizards, Philadelphia 76ers
Career Stats: 16.2 Points, 12.1 Rebounds, 1.9 Blocks (*Still Active)
Howards early career put him on a path to be much higher on this list. He was a perennial all star with the Orlando Magic and led them to the finals in 2009.
A three time defensive player of the year, Howard's career really started to derail after an ill fated move to the Lakers in 2012 and along with constant injuries. Without injuries, Howard would certainly be higher up on this list, but Superman will still retire as an NBA champion with a Hall of Fame resume. 
David Robinson
Team(s): San Antonio Spurs
Career Stats: 21.1 Points, 10.6 Rebounds, 3 Blocks
The admiral was an incredible person on and off the court. Despite missing his first two years in the NBA due to his time in the US navy, Robinson still won ROY in what became his rookie season of 1989.
Robinson was on one team, winning two titles with the Spurs in 1999 and 2003. He has led the league in points, blocks and rebounds all in different years. Robinson was one of those players that exceeded expectation despite going first overall. 
Moses Malone
Team(s): Utah Stars, Spirits of St. Louis, Buffalo Braves, Houston Rockets, Philadelphia 76ers, Washington Bullets, Atlanta Hawks, Milwaukee Bucks, San Antonio Spurs
Career Stats: 20.3 Points, 12.3 Rebounds, 1.3 Blocks
A three time MVP, Malone bounced around 9 different teams in his time in the ABA and NBA. He did write himself into Sixers history in 1983 when he led the Sixers to their only title since the late 1960s.
Malone adjusted to the NBA excellently, and his 12 all star appearances and being a six time rebounding leader makes him one of the all-time great centers. 
Patrick Ewing
Team(s): New York Knicks, Seattle SuperSonics, Orlando Magic
Career Stats: 21 Points, 9.8 Rebounds, 2.4 Blocks
The New York Knicks have had very little to cheer about since their titles in the early 70s. Patrick Ewing has been the main shining light since.
The Georgetown center was an eleven time all-star, and was only stopped from being an NBA champion by playing in the same era as Michael Jordan. Ewing was a champion at Georgetown, where he now coaches. Ewing is another first overall pick, who really repaid the Knicks. 
View this post on Instagram
Swipe for Center of All Time Fan Rankings and follow @fanrankings to stay up to date
---
Hakeem Olajuwon
Team(s): Houston Rockets, Toronto Raptors
Career Stats: 21.8 Points, 11.1 Rebounds, 3.1 Blocks
Hakeem was one of the most stacked resumes of any center on this list.  A two time champion, two time finals MVP, a regular season MVP, 12 time all-star, two time defensive player of the year and has his number 34 retired by the Rockets.
Despite almost being traded two years earlier, Hakeem led the Rockets to back to back titles in 1994 and 1995. 
Wilt Chamberlain
Team(s): Philadelphia Warriors, San Francisco Warriors, Philadelphia 76ers, Los Angeles Lakers
Career Stats: 30.1 Points, 22.9 Rebounds
Wilt has the most outstanding career averages of really any player that has played in the NBA, finishing his career with 30.1 PPG and 22.9 RPG. A four time MVP, Wilt is also known as having the highest scoring performance in any game, scoring 100.
Wilt is immortalized as a hall of famer, The seven time scoring champ and eleven time rebounding leader, is one of the all time greats, regardless of era. 
Bill Russell
Team(s): Boston Celtics
Career Stats: 15.1 Points, 22.5 Rebounds, 4.3 Assists
How can a man with 11 NBA championships and five MVP awards not be high on this list. Russell dominated the NBA in the 1950s and 1960s. He bested rival Wilt Chamberlain in the finals constantly and is also a two time champion as a coach with the Celtics.
Russell was arguably the best rebounder of all time, finishing his career averaging 22.5 RPG, and an insane record only bested by Wilt. I think he has a slight edge over Wilt, due to his success against Wilt in the finals. 
Shaquille O'Neal
Team(s): Orlando Magic, Los Angeles Lakers, Miami Heat, Phoenix Suns, Cleveland Cavaliers, Boston Celtics
Career Stats: 23.7 Points, 10.9 Rebounds, 2.3 Blocks
The "Diesel" was definitely one of the most exciting players to ever watch in the NBA. The greatest physical force of all time, Shaq ended his career with four championships and 15 all star appearances.
Despite playing alongside one of the most clutch players of all time in Kobe Bryant, Shaq won finals MVP in all three finals they won together. He is very unlucky to not be first on this list, being a very close second to one man 
Kareem Abdul-Jabbar
Team(s): Milwaukee Bucks, Los Angeles Lakers
Career Stats: 24.6 Points, 11.2 Rebounds, 2.6 Blocks, 3.6 Assists
I think what makes Kareem special when you compare him to all other NBA greats is that he is the only player to have a truly unguardable shot. The "Sky Hook" is the most notable shot of all time and Kareem perfected it to his success.
The NBA leading points scorer of all time, Kareem is also a six time champion with six MVP awards. His longevity made him a 19 time all star and was in an All-NBA team 15 different times. There are some great centers on this list, but no one tops Kareem. 
How would you rank these all time great Centers? Rank below to be added in the Power Rankings and to have a chance to win a gift card to LAZADA, Amazon, Fanatics.com, or more that is specific to you. Join the contest by ranking below.
POPULAR POSTS
Thank you
Your email has been successfully subscribed.
Sorry, there are no polls available at the moment.