Top 10 Fantasy Basketball Rookie Rankings – Draft 2022
Ranking the Top 10 Fantasy NBA Rookies for your upcoming Basketball Fantasy Draft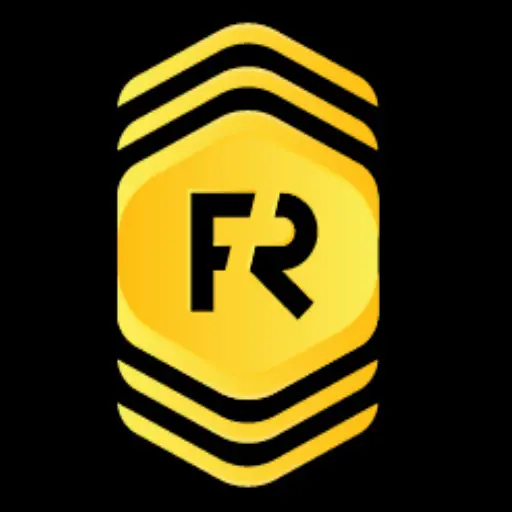 By admin | September 9, 2022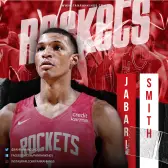 The 2022-2023 NBA schedule is just around the corner with the opening tip off for the upcoming NBA Season taking place on Tuesday October 18th, 2022.
As the final few days of summer pass by, a new day approaches to begin preparing for the upcoming NBA 2022 Fantasy basketball drafts
From fantasy basketball prepping with the Top 100 fantasy players to looking at potential top tier 2022 NBA Draft Picks that will contribute during their first season. The group of the Top 10 Rookie Fantasy Basketball rankings is loaded with talented contributors.
As you begin to look at the top tier NBA rookies for the upcoming season, one notable name left off the list is number two overall pick Chet Holmgren.
Holmgren who suffered a Lisfranc injury will miss the entire 2022-2023 NBA season. Nonetheless the rest of the NBA rookies are talented with many promising to be future stars of the NBA.
When looking at these rookies, remember to analyze your fantasy point breakdown for your league as well as whether it is a dynasty league or single season.
With Holmgren out, a few of the other top fantasy basketball rookies for the upcoming 2022-23 NBA season include the Houston Rockets Jabari Smith, the Orlando Magic big man Paolo Banchero and the Sacramento Kings scorer Keegan Murray. Here is a look at the Top 10 Fantasy Basketball Rookie Rankings – Draft 2022
Honorable Mention
Mark Williams
Team: Charlotte Hornets
Landing just outside of the Top 10 Fantasy Basketball Rookie rankings – Draft 2022 is the Charlotte Hornets big man Mark Williams.
Williams is an interesting fantasy basketball option this season and one that is sure to be worth considering in deep fantasy leagues and fantasy basketball dynasty drafts.
The Hornets rookie should give LaMelo Ball a promising talent down low while also being a key contributor on the glass and defensively. The former Duke Blue Devils star averaged 7.4 rebounds and nearly three assists per game (2.8 apg).
Johnny Davis
Team: Washington Wizards
Johnny Davis has the potential to be a big-time offensive threat for the Washington Wizards alongside Bradley Beal.
However, entering the 2022-23 NBA season big question marks have set in for the Wizards outside of Beal and the direction the team will move forward with their current rotation of players including Shooting Guard Will Barton and Point Guard Monte Morris.
Nonetheless, Davis showcased during his college days his ability to score which is key in fantasy basketball. Fantasy advice with Davis is to monitor the Wizards over the next few weeks leading up to NBA fantasy drafts.
Top 10 Fantasy Basketball Rookie Rankings
10. Jalen Duren
Team: Detroit Pistons
This young Detroit Pistons team should be exciting to watch over the course of the 2022-23 NBA schedule. With Cade Cunningham as the face of the youth movement while both Jalen Duren and Jaden Ivey set to be key contributors as rookies.
As you look at rookies during fantasy basketball drafts it is key to look at teams that are rebuilding as the rookies are set to see more playing time.
While Duren didn't show the scoring potential as a few of the Top 10 Fantasy Basketball Rookie Rankings – Draft 2022 options, he does deliver a player that is aggressive on the glass and can block shots.
9. Dyson Daniels
Team: New Orleans Pelicans
One rookie that might be getting overlooked heading into his upcoming NBA rookie season is the Australian basketball star Dyson Daniels.
Daniels who played within the NBA G League last season showed promise as a two-way player at the guard position who also has solid size.
Daniels averaged over seven rebounds per game to go along with 5.1 assists and 2.1 steals per game. Only concern with Daniels at this point is uncertainty with the direction and roster rotation the New Orleans Pelicans will use in 2022-23.
8. Jake LaRavia
Team: Memphis Grizzlies
The former Wake Forest Demon Deacons forward is another interesting fantasy option that can fill up the stat sheet to go along with his ability to score.
LaRavia has solid size for a forward, strength to play at multiple positions, visions to set up his teammates and a solid jump shot that can help him set up his own shots both down low as well as behind the three-point line.
As the Memphis Grizzlies look to continue to build a young nucleus, Ja Morant should take the pressure off his supporting cast including LaRavia.
7. Shaedon Sharpe
Team: Portland Trail Blazers
Coming in at number 7 on the Top 10 Fantasy Basketball Rookie Rankings – Draft 2022 list is the Portland Trail Blazers guard Shaedon Sharpe.
Sharpe, who lands near the bottom of the rankings list, is possibly the biggest question mark among the other nine players on the list after taking off his final season with the Kentucky Wildcats.
That said Sharpe is well worth a look as a potential to be a dynamic scoring threat to go alongside Damian Lillard in the upcoming season. Fantasy outlook may change moving forward depending on Sharpe's performance during the NBA preseason.
6. Jaden Ivey
Team: Detroit Pistons
The youth movement has officially kicked off in Detroit as the Detroit Pistons look to take a big step forward during the 2022-23 season.
One of those members of the youth movement is the teams first round pick Jaden Ivey who can score, shoot from behind the arc, play the shot and has solid vision.
Adding Ivey to a team with potential All-Star Cade Cunningham and fellow rookie Jalen Duren should make the Pistons a promising team to watch this season.
5. Walker Kessler
Team: Utah Jazz
At number five on the Top 10 Fantasy Basketball Rookie Rankings – Draft 2022 list is the Utah Jazz Walker Kessler. After last season the idea of looking at Walker Kessler as a fantasy option as a rookie might have been difficult.
Fast forward a few months and the team has moved many of their key veterans including Rudy Gobert and Donovan Mitchell.
This opens the door for Kessler to see extended minutes at center while giving fantasy owners a player who can score, rebound and block shots.
4. Bennedict Mathurin
Team: Indiana Pacers
Another team loaded with youth are the Indiana Pacers who have added multiple draft picks over the past two years as they start to look to the future.
The same can be said for this season as the team added Benedict Mathurin to the young roster while looking at his ability to stuff the stat sheet.
Mathurin didn't disappoint during the NBA Summer League in Las Vegas finishing averaging over 19 points per game to go along with four rebounds, 1.3 assists, and 1.3 steals per contest.
3. Keegan Murray
Team: Sacramento Kings
While some experts questioned the move by the Sacramento Kings to draft Keegan Murray on draft night, many of those same experts saw during the NBA Summer League exactly why they drafted him.
Murray is a scoring threat at the forward position who can also set up his teammates while possessing solid vision. Add in the defensive abilities and his shot making potential from behind the three line, Murray could be a Rookie of the Year candidate.
However, he could be blocked by a long list of solid forwards on the roster that may impact his rookie fantasy value.
2. Paolo Banchero
Team: Orlando Magic
As far as the number one and two players among the top fantasy basketball draft pick options, both are solid options at the top spot.
That said only one could land at number one and one at number two. Landing at number two is the Orlando Magic top NBA Draft Pick Paolo Banchero.
Banchero who played his college ball with the Duke Blue Devils showed tremendous athleticism and his ability to be a top-notch player in the league for many years to come during the Summer League in Las Vegas.
Despite his potential to put up big minutes in the upcoming season the supporting cast in Orlando may slow down his fantasy dominance this season. 
1. Jabari Smith
Team: Houston Rockets
Landing at number one on the Top 10 Fantasy Basketball Rookie Rankings – Draft 2022 list is the Houston Rockets stud Jabari Smith.
Smith is expected to also see plenty of minutes this season the same as Paolo Banchero while also having a few solid options around him including Jalen Green.
While Smith lacks the vision to land fantasy owners a ton of points from assists, he does give the team a dynamic rebounder and someone who will make plays on the defensive end of the floor.
How would you rank these fantasy NBA rookies going into your fantasy draft? Rank below to be added in the Power Rankings
Related Links:
POPULAR POSTS
Thank you
Your email has been successfully subscribed.
Sorry, there are no polls available at the moment.