Top 10 Greatest MMA UFC Fighters of All Time
Ranking the greatest MMA fighters of all time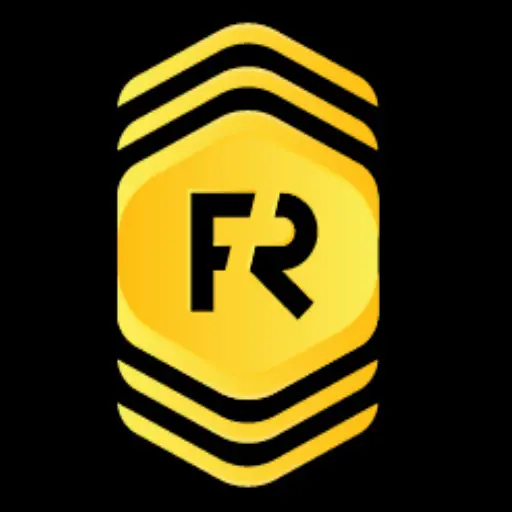 By sunday umoh | July 14, 2021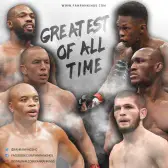 (Don't forget to rank your Top 10 GOAT fighters at the end of this article for a chance to win a $50 gift card or the equivalence of this amount of your country) 
Honorable Mentions
Conor McGregor
First of all, we have to mention Conor McGregor. Though he isn't the fighter that he used to be, Conor is one of the most prominent MMA fighters because of how he changed the Game. he became the highest-paid MMA fighter in the world, and attracted a lot of eyes towards the sport. Conor was also the first UFC fighter to hold titles in two weight divisions simultaneously. 
Henry Cejudo
is also an incredible fighter with belts in two weight divisions, and he was also an Olympic gold medalist in wrestling. 
Royce Gracie
is the winner of the original UFC 1 also deserves an honorable mention in my opinion.
Top 10 Greatest MMA Fighters of All Time
Amanda Nunes
Amanda "The Lioness" Nunes is undoubtedly the best female MMA fighter of all time, and she is even one of the Greatest MMA fighters overall. Nunes has a record of 21 wins and 4 losses, with 17 finishes. She is the current UFC women's Featherweight and Bantamweight champion, being the only female fighter to hold titles in two weight divisions in the UFC. 
Nunes is currently on a 12 fight win streak, and she has defeated some of the biggest names in Women's MMA, including, Ronda Rousey, Miesha Tate, Valentina Shevchenko, Cris Cyborg, and Holly Holm. 
Therefore, with this impressive resume, she starts off our list of the greatest MMA fighters of all time. 
José Aldo
Aldo is one of the biggest names in MMA. The Brazilian Professional fighter has been fighting since the age of seventeen, and he is the former WEC featherweight champion and two-time UFC featherweight champion. 
Aldo became the WEC Featherweight champion back in 2009, he defended the belt three times before being promoted to the Inaugural UFC Featherweight champion in 2010. Aldo continued to defend the UFC belt seven times and remained champion till 2014 when he was also the UFC pound for pound king. 
Aldo is the longest-reigning featherweight champion to date, with the most title defenses in the division as well. 
Stipe Miocic
Miocic is the most accomplished heavyweight fighter in the UFC. He is a two-time UFC heavyweight champion, with four title defenses. Moreover, he was the first Heavyweight in the UFC to get three consecutive title defenses. 
Miocic is easily one of the most talented heavyweight fighters the UFC heavyweight division has ever seen. He has wins over elite fighters like Mark Hunt, Andrei Arlovski, Fabrício Werdum, Alistair Overeem, Junior dos Santos, Francis Ngannou. 
Daniel Cormier
Daniel "DC" Cormier is a truly incredible combat athlete and one of the most respected names in the sport of MMA. DC is among the very few fighters in the UFC to simultaneously hold titles in two weight divisions. He even took it a step further, to become the first fighter to defend titles in two weight divisions. 
Cormier is the Former UFC Light-Heavyweight and Heavyweight champion. He is also the Strikeforce Heavyweight Grand Prix winner.
Cormier is now retired and works as a commentator and analyst for the UFC. 
Fedor Emelianenko
"The Last Emperor" is one of the most popular MMA fighters in the world. He is from the PRIDE days, even before the UFC, and he has won championships across multiple promotions, defeating some of the biggest names of his time. 
Emelianenko won the 2004 PRIDE Heavyweight Grand Prix Final., and defended the title 3 times. He was also the WAMMA Heavyweight Champion, and recently he reached the final of the Bellator Heavyweight World Grand Prix. 
Fedor was the most dominant MMA fighter of his time, which is why he makes it into our list at number 6.
View this post on Instagram
Swipe right and follow @fanrankings to stay up to date
---
Demetrious Johnson
Demetrious "Mighty Mouse" Johnson is the Former UFC pound for pound king and holds the record for the most consecutive title defenses in the UFC. Mighty Mouse fought in the UFC Flyweight division and defended the title 11 times. 
After the UFC, Demetrious Johnson also fought in ONE championship and Won the ONE Championship Flyweight (135 lb) Grand-Prix.
Anderson Silva
After Demetrious Johnson, Silva has the record for the most consecutive title defenses. "The Spider" had an aura of invincibility when he was at his prime, and he defended the UFC Middleweight title 10 times. 
Silva defeated some of the best fighters of his time including names like Rich Franklin, Nate Marquardt, Forrest Griffin, Demian Maia, Chael Sonnen, and Vitor Belfort. Silva had a very legitimate claim to the title of the MMA GOAT, however, in his fight against Nick Diaz, he tested positive for Performance Enhancing Drugs (PEDs), which puts a mad mark on his otherwise incredible legacy. 
Jon "Bones" Jones
Jones is a truly cerebral and intelligent fighter, and he was the youngest UFC champion. He only has one loss in his career, and even that came due to disqualification, and he is the three-time UFC light-heavyweight champion. 
Jones has essentially defeated two generations of fighters, including names like Ryan Bader, Maurício Rua, Lyoto Machida, Rashad Evans, Vitor Belfort, Chael Sonnen, Alexander Gustafsson, and Daniel Cormier. He even defeated new fighters like Anthony Smith, Thiago Santos, and Dominick Reyes. 
However, though Jones has an incredible resume, he is also a big trouble maker, he has popped for PEDs multiple times, been imprisoned for vehicular manslaughter, and caused a lot of other problems which stain his legacy. 
Khabib Nurmagomedov
The world has never seen a fighter quite like Khabib Nurmagomedov. He has the highest undefeated MMA record of all time, with an incredible 29 wins and no losses. 
Khabib Nurmagomedov is one of the most dominating MMA fighters the world has ever seen. Over his 29 fights, he hasn't ever been knocked down or even hit properly. Khabib had an incredible wrestling attack, and he mauled the entire UFC lightweight division. He has wins over fighters like Rafael dos Anjos, Edson Barboza, Conor McGregor, Dustin Poirier, and Justin Gaethje. 
Khabib also became one of the biggest Superstars in the sport of MMA. 
Georges St. Pierre
On top of the list, we have the consensus greatest fighter of all time, Georges St. Pierre. St. Pierre was a very dominant champion in the UFC Welterweight division, and he cleaned out the division multiple times. He has a record of 26 wins and 2 losses, both of which he avenged. 
He is a two-time UFC Welterweight champion with 9 title defenses, and to solidify his claim for the top, he even came out of retirement in 2017, and defeated the then Middleweight champion, Michael Bisping, to become a two-division world champion. 
GSP was also an exemplary fighter outside the ring, which is why most MMA fans and analysts regard him as the GOAT. 
Who should belong on this list? Rank below to be added in the Power Rankings and to have a chance to win a gift card to LAZADA, Amazon, Fanatics.com, or more that is specific to you. Your Fan Rankings will be added to our Power Rankings as well. Join the contest by ranking below.
POPULAR POSTS
Thank you
Your email has been successfully subscribed.
Sorry, there are no polls available at the moment.