Top 10 MLB Prospects 2022 Rankings
Ranking the best MLB Prospects of 2022 as Adley Rutschman leads the way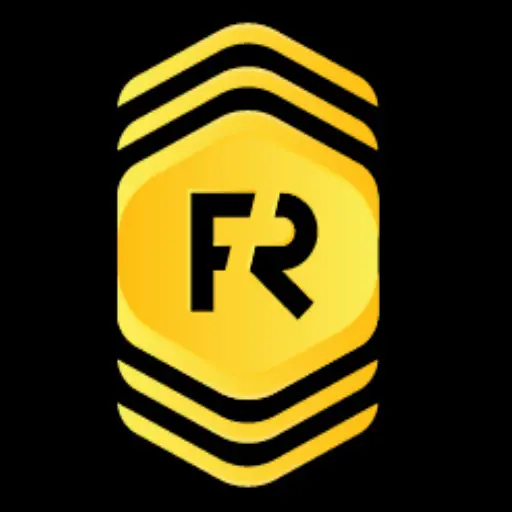 By Test User | May 15, 2022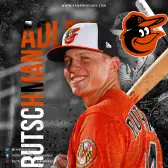 The future of Major League Baseball continues to shine bright as the next wave of the Top MLB prospects knocking on the doorsteps of the Major looks promising. 
Once headlined by the Tampa Bay Rays star Wando Franco who continues to dominate the majors is now headlined by Adley Rutschman the star catcher within the Baltimore Orioles organization. 
Another top prospect who headlined the list prior to joining Kansas City Royals to start the season is Bobby Witt Jr who is now one of the Top 10 MLB Rookies in 2022.
As expectations are set extremely high for Rutschman including an opportunity for him to join the Orioles in the near future, the other top prospects joining the Top 10 MLB Prospects 2022 Rankings are exciting with a ton of potential. 
The group includes another Orioles top prospect Grayson Rodriguez as well as Shane Baz of the Tampa Bay Rays, Francisco Alvarez of the New York Mets, and Gabriel Moreno of the Toronto Blue Jays. 
Among the list of top prospects includes four shortstops, three starting pitchers, three catchers and two outfielders. 
With that said, here is our list of the Top 10 Best MLB Prospects 2022 Rankings:
Honorable Mention
Marco Luciano
Team: San Francisco Giants
Coming in just outside of the Top 10 on the Top 10 MLB Prospects 2022 Rankings list is the San Francisco Giants stud middle infielder Marco Luciano. 
Luciano who is just 20 years of age, is currently playing for the Giants High-A affiliate the Eugene Emeralds. Luciano, who was signed by the Giants out of the Dominican Republic, was one of the top international; prospects back in 2018. 
Currently through 23 games, Luciano is hitting .300 with five doubles, four home runs and nine runs batted in. 
Marcel Mayer
Team: Boston Red Sox
After being drafted by the Boston Red Sox during the 2021 MLB Draft, Mayer quickly became the franchises top prospect and one of the top MLB prospects in all of baseball. 
Mayer is a five-tool player who can not only hit with the best of the prospects but also ranks as one of the best fielding shortstops among all prospects. 
After signing with the Red Sox last season, Mayer batted .275 across 91 at bats while hitting three home runs within the Rookie League. In 2022 at A level, Mayer is batting .333 with six doubles, one home run and 10 runs batted in.
Top 10 MLB Prospects
10. Corbin Carroll
Team: Arizona Diamondbacks
Corbin Carroll is one of two stud outfielders the Arizona Diamondbacks has had within their organization while Alek Thomas is the other who is among one of the top rookies in the Majors this season. 
Carroll, who is playing for the Diamondbacks Double-A affiliate the Amarillo Sod Poodles, is on fire to start the season batting .326 with six doubles, nine home runs and 17 runs batted in while batting .320. 
Carroll is expected to be another top prospect to get the call to the Majors at some point during the 2022 MLB season.
9. Jack Leiter
Team: Texas Rangers
Coming from a family that saw his dad Al Leiter and his uncle Mark Leiter pitch in the Majors, Jack Leiter is following in their footsteps as well as his cousin Mark Leiter Jr who also plays professional baseball. 
Leiter, who was drafted number two overall during the 2021 MLB draft, is showcasing his abilities as a starting pitcher this season at Double-A Frisco RoughRiders. 
Leiter has made five starts this season pitching to a 1.93 earned run average over 18.2 innings while striking out 24 batters.
8. Noelvi Marte
Team: Seattle Mariners
The Seattle Mariners shortstop is just another top prospect signed from the Dominican Republic and one that has made a name for himself as one of the top prospects in all of Minor League Baseball. 
Marte, who is just 20 years old, has tremendous power and has demonstrated solid defensive abilities during his short stint with the Mariners minor league system. In 2021, Marte hit 28 doubles to go along with 17 home runs while also driving in 71 runs. 
The production has continued early in 2022 as the High-A shortstop has picked up five doubles and four home runs and nine runs batted in over 94 at bats.
7. Gabriel Moreno
Team: Toronto Blue Jays
One of the better defensive catchers in all the minors, Gabriel Moreno has great potential as a .300 plus hitter at the MLB level while also showcasing his abilities for great patience at the plate. 
Moreno, who split time across Rookie Ball, Double-A and Triple-A last Minor League season finished up hitting .367 with 10 doubles and eight home runs, is currently batting .299 at Triple-A to start the 2022 season with the Buffalo Bison organization. 
6. Anthony Volpe
Team: New York Yankees
As the New York Yankees organization continues to be stockpiled with some of the game's top stars, the team's minor league system also contains a few top prospects as well. 
One of those top prospects is shortstop Anthony Volpe who is expected to be the team's franchise shortstop of the future. Volpe, who just turned 21 in April, is currently playing for the Yankees Double-A affiliate the Somerset Patriots to start 2022. 
After hitting 27 home runs last season, Volpe has struggled to start 2022 hitting just .195 over his first 82 at bats while hitting four home runs.
5. Francisco Alvarez
Team: New York Mets
The 2022 MLB Top Prospects rankings includes a solid list of catchers leading the way with the New York Mets Francisco Alvarez joining the high rankings. 
Alvarez, who hit 24 home runs to go along with 70 runs batted in, is batting just .215 to start the season while also hitting four home runs and driving in 14 runs. 
Despite the slow start, Alvarez who was signed as an international draft pick out of Venezuela is just 20 years of age, has showcased his raw power while also demonstrating solid defensive mechanics behind home plate.
4. Riley Greene
Team: Detroit Tigers
One top prospect who would have joined the Top 10 MLB Rookies 2022 Rankings is the Detroit Tigers Riley Greene. 
However, due to fracturing his right foot in early April, Greene is expected to start the season at the teams Triple-A affiliate before eventually joining the Tigers potentially at some point in 2022. 
Greene hit a combined 24 home runs to go along with 25 doubles and 84 runs batted in between Double-A and Triple-A last season.
3. Grayson Rodriguez
Team: Baltimore Orioles
One of the two Baltimore Orioles top prospects to join this list could be as high as number two depending on where you slot in Shane Baz who was expected to be at the MLB level and a top rookie. 
That said, Grayson Rodriguez has been as good as advertised within the Orioles minor league affiliates over the past few seasons. Rodriguez, who pitched in Texas is 6-foot-5 and has tremendous power as a starting pitcher while having a four-pitch arsenal in his tool bag. 
Rodriguez is 2-1 to start the season at the clubs Triple-A affiliate the Norfolk Tides this season over six starts while striking out 38 batters in just 27 innings of work.
2. Shane Baz
Team: Tampa Bay Rays 
After his late callup to the Tampa Bay Rays club last season that produced a 2.03 earned run average over 13.1 innings, many expected Shane Baz to join the major league club to start the season. 
Unfortunately, surgery on his right elbow has slowed his 2022 progression with many expecting Baz to return to Triple-A to start his season once he is able to throw. 
Baz has improved his accuracy while having an above average slider and solid curve ball to go with at least high velocity.
1. Adley Rutschman
Team: Baltimore Orioles
It is hard not to like what Adley Rutschman brings to the plate as well as behind home plate for the Baltimore Orioles. 
Rutschman, who may have joined the Top MLB rookie's rankings if it had not been for an arm injury that slowed down his spring, has played 10 games this spring while moving from the Aberdeen IronBirds at High A- to the Bowie Baysox at Double-A before joining the Norfolk Tides. 
Over 10 games, Rutschman is batting .400 with five doubles, two runs batted in and six walks while posting an On-Base Percentage of .500 across that span. Many scouts and MLB experts expect the Orioles top prospect to join the parent club at some point soon in 2022.
How would you rank these MLB Prospects? Rank below to be added in the MLB Power Rankings 
Related Links:
POPULAR POSTS
Thank you
Your email has been successfully subscribed.
Sorry, there are no polls available at the moment.