Top 10 MLB Best Right Fielders of All Time
Ranking the greatest Right Fielders in the history of Major League Baseball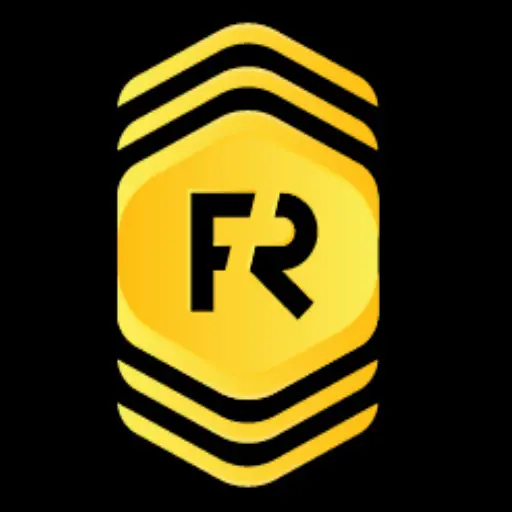 By Test User | September 27, 2021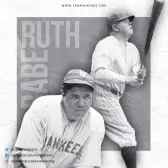 One of the most glorified positions in all of Major League Baseball and one that has produced many of the greatest players of All-Time is the right fielder. While the position tends to be overlooked by other positions such as the center fielder and short stop positions, the position is one of strength and power. Many of the great right fielders of All-Time not only could hit for average and power but also had some of the game's best arms in all of baseball. This is why it is hard to name which MLB right fielder is the greatest of All-Time. 
The position was graced by the likes of power hitting outfielders such as Babe Ruth, Hank Aaron, Frank Robinson and Roberto Clemente to name a few while also featuring pure hitters such as Ichiro Suzuki and Tony Gwynn. With that said, here is our list of the Top 10 MLB Right Fielders of All-Time
View this post on Instagram
Swipe for best Right Fielder Fan Rankings and follow @fanrankings to stay up to date
---
Top 10 Right Fielders
Dave Winfield
Team(s): San Diego Padres, New York Yankees, California Angels, Toronto Blue Jays, Minnesota Twins and Cleveland Indians
The last spot of the Top 10 MLB Right Fielders of All-Time heads to MLB Hall of Famer Dave Winfield. Winfield, who spent the majority of his career playing for the San Diego Padres and New York Yankees also made appearances for the Toronto Blue Jays, Minnesota Twins, Cleveland Indians and California Angels. Winfield was a two way player who couldn't hit and play the field. 
Over his career, Winfield made 12 MLB All-Star teams while winning seven Gold Glove awards and six Silver Slugger awards. In addition to those accolades, Winfield won the World Series in 1992 with the Blue Jays. Over his career, Winfield racked up 3,110 hits including 465 home runs to go with a career .283 batting average and 1,833 runs batted in. 
Al Kaline
Team(s): Detroit Tigers
Arguably known as possibly the best defensive right fielder of All-Time, Al Kaline was an all-around great baseball player. While playing with the Tigers between 1953 and 1974, Kaline won 10 Gold Glove Awards while becoming an anchor for the Tigers. 
Along with his fielding, Kaline led the AL in batting in 1955 while also posting a career .297 batting average to go along with 3,007 hits and 399 home runs. The former Tigers great finished his career as an 18 time MLB All-Star and World Series Champion. 
Tony Gwynn
Team(s): San Diego Padres
When thinking of some of the game's best pure hitters the list includes the likes of Ted Williams, Pete Rose as well as Tony Gwynn. The former San Diego Padres All-Star and Hall of Famer, wasn't known for his power but his ability to hit the ball to any portion of the ballpark. 
Gwynn finished his career with 3,141 hits to go along with a .338 career batting average, 135 home runs and 1,138 hits. Over his career, Gwynn led the NL in batting in eight seasons including in four straight seasons from 1994 to 1997 and was named to 15 NL All-Star teams. His Hall of Fame Resume includes winning five Gold Glove awards and seven Silver Slugger awards. 
Mel Ott
Team(s): New York Giants
The former New York Giants outfielder put together an impressive career playing professional baseball posting a career .304 batting average to go along with 2,876 hits, 511 home runs and 1,860 runs batted in. During his career, his performance on the field helped him earn 12 trips to the All-Star game and lead his team to the 1933 World Series Championship.
 In addition to those numbers, Ott led the NL in home runs in six different seasons including three straight between 1936 and 1938 while also leading the NL in runs batted in. Ott, who was overlooked by his local minor league team because of his size, made a name for himself during his playing days. 
Ichiro Suzuki
Team(s): Seattle Mariners, New York Yankees & Miami Marlins
One current player that is well deserving a top spot on the Top 10 MLB Right Fielders of All-Time is the Seattle Mariners great Ichiro Suzuki. Suzuki, who started his career within the Nippon Professional Baseball league in Japan made the transition to Major League Baseball in 2001 after signing with the Seattle Mariners. Suzuki was a gold glove outfielder with a rocket arm and was one of the best hitters in all of baseball. While his statistics don't show his power, Suzuki was known for his batting practice performances. 
During the real games, Suzuki picked up 3,089 hits to go along with 117 home runs, 509 stolen bases and 780 runs batted in. Despite losing his early days of his career playing in Japan, Suzuki still managed to get to 3,000 hits for his career. Suzuki finished his career as a 10 time MLB All-Star, AL MVP and Rookie of the Year both in 2001, a 10 time Gold Glove winner, led the AL in batting in two different seasons and led the AL in stolen bases. 
Reggie Jackson
Team(s): Kansas City/Oakland Athletics, Baltimore Orioles, New York Yankees and California Angels
"Mr. October" Reggie Jackson was a true leader and a man that knew what it was like to make it to the playoffs earning him that nickname. Over his career, Jackson helped his team take first place during 10 different seasons.  This includes during the 1972 to 1974 seasons when he helped the Oakland A's win three straight world series as well as during the 1977 and 1978 MLB season helping the New York Yankees to back to back World Series titles. In 77 career postseason games, Jackson hit 14 doubles, 18 home runs while driving in 48 runs while earning him two World Series MVP awards. In addition, Jackson was a 14 time MLB All-Star, four time AL home run leader, two time Silver Slugger and the AL MVP in 1973. Jackson finished his career with 2,584 hits to go along with 563 home runs and 1,702 runs batted in. 
Roberto Clemente
Team(s): Pittsburgh Pirates
When you think about the history of the Pittsburgh Pirates, one name that appears at the top of its history book is the great Roberto Clemente. The Pirates right fielder made his debut in 1955 with the Pirates after being selected by the team during the 1956 Rule 5 Draft.  After that, Clemente became a household name with the team hitting at least .300 in 13 of his 18 MLB Seasons while finishing his career with a career .317 batting average. Over his 2,433 games played during the regular season, Clemente added 3,000 hits to go along with 440 doubles, 166 triples, 240 home runs and 1,305 runs batted in. His finished MLB resume includes being named to 15 MLB All-Star teams, winning two World Series Championships, 12 Gold Glove awards, an NL MVP award, an World Series MVP award and four NL batting titles.
Frank Robinson
Team(s): Cincinnati Reds, Baltimore Orioles, Los Angeles Dodgers, California Angels & Cleveland Indians
Frank Robinson was as dominant as any player during his generation and one that helped turn the Baltimore Orioles into a staple of the American League during the late 60's and early 70's. Robinson who started his career with the Cincinnati Reds took home the 1956 NL Rookie of the Year award and the 1961 NL MVP award before being traded to the Orioles where he became the only player to win the AL and NL MVP award when he won the 1966 AL MVP. In addition to his two MVP awards, Robinson hit for the Triple Crown in 1966 and helped guide the Orioles to the 1966 World Series Championship. Further accolades over his career included winning a second championship in 1970, earning 14 spots on the MLB All-Star team and a gold glove in 1958. Robinson finished with a .294 career batting average to go with 2,943 hits, 586 home runs and 1,812 runs batted in. 
Hank Aaron
Team(s): Milwaukee/Atlanta Braves 
With the numbers Hank Aaron could easily be regarded as the best right fielder of All-Time and he possibly could be based on his ability to hit and play the field. Despite coming in at number two on the list, it is hard to take anything away from the Milwaukee/Atlanta Braves great. Aaron finished his career with a career .305 batting average while breaking the home run record with 755. In addition, Aaron set the record for most career runs batted in (2,297), total bases (6,856) and extra base hits (1,477). When his career ended, Aaron was a 25 time MLB All-Star, World Series Champion, NL MVP, three time Gold Glove award winner while leading the NL in home runs and runs batted in during four MLB seasons. 
Babe Ruth
Team(s): Boston Red Sox, New York Yankees & Boston Braves
The greatest right fielder in the history of MLB can easily be a toss-up between Hank Aaron and Babe Ruth. Nonetheless we have elected to slot Babe Ruth on the Top 10 MLB Right Fielders of All-Time. Ruth was as good of a hitter as any player to play the game and one known for his home run power. However, Ruth currently sits 13th on the list of the top batting averages of All-Time with a .342 mark. To go along with his career average, Ruth held the record for most home runs All-Time with 714 until Aaron broke the record. The former Red Sox and Yankees great led the AL in home runs on 12 different occasions and runs batted in six different seasons. Further accolades include winning seven World Series Championships, winning the AL MVP award and having his number three retired by the Yankees. 
How would you rank these right fielders? Rank below to be added in the Power Rankings and to have a chance to win a gift card to LAZADA, Amazon, Fanatics.com, or more that is specific to you. Join the contest by ranking below
POPULAR POSTS
Thank you
Your email has been successfully subscribed.
Sorry, there are no polls available at the moment.