Top 10 MLB Best Center Fielders of All Time
Ranking the greatest Center Fielders in the history of Major League Baseball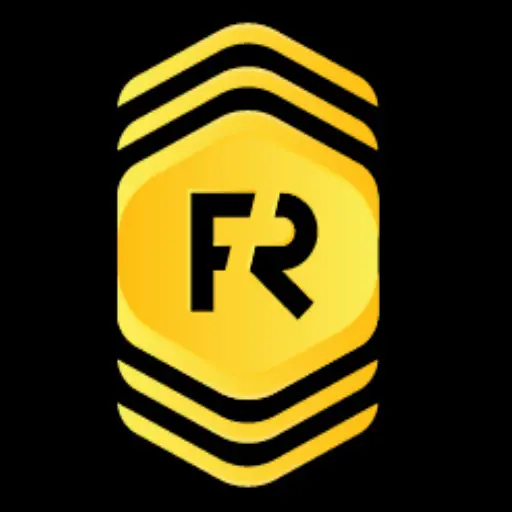 By Test User | October 28, 2021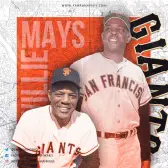 The game of baseball has been loaded with talented and great outfielders over the history of the game including at the center fielder position. A position that some consider to be the strongest of the three outfield positions and one that requires a polished five tool athlete. An athlete that can not only hit for power but for average, one that can play the field at an All-Star level but one who also has an arm and has great speed.
That can all be said true about the Top 10 Greatest Center Fielders of All-Time. All were known for their ability to cover from left center to right center from the infield dirt to the wall behind center field. Among those greats the list includes the likes of Willie Mays, Mickey Mantle and Ken Griffey Jr. The three combined to win six league MVP awards, 23 Gold Glove awards and hit 1,826 total home runs. Each of the three can be debated as possibly the Greatest of All-Time.
With that said, here is our list of the Top 10 MLB Center Fielders of All Time
Top 10 Center Fielders
Andruw Jones
Team(s): Atlanta Braves, Los Angeles Dodgers, Texas Rangers, Chicago White Sox & New York Yankees
The former Atlanta Braves superstar broke onto the scene at a very young age during the 1996 MLB season and turned in an impressive postseason. Jones became the youngest player to ever hit a home run in a World Series and only the second player to ever homer in one of his first two World Series at bats. Jones finished his career with 434 career home runs to go with 1,289 runs batted. While he showcased his ability to hit, his defensive abilities were as good as any to play the game as he had a tremendous arm and instance to react to the ball. Jones won 10 straight Gold Glove Awards from 1998 to 2007. Along with those awards, Jones made five All-Star teams, led MLB in home runs, led the NL in runs batted in and won a Silver Slugger award.
Oscar Charleston
Team(s): Indianapolis ABCs, Lincoln Stars, Richmond Grays, Chicago American Giants, Detroit Stars, Harrisburg Giants, Pittsburgh Crawfords
One name that not nearly any of us are aware of or know much about is Oscar Charleston. Charleston who didn't have the luxury to in Major League Baseball, was one center fielder that was well known across the Negro Leagues during his playing days and one that was known for his ability to play center fielder while also being able to swing the bat. When his playing days were over, Charleston is still to this day ranked second behind only Cobb in batting average and is fourth all time in OPS. During the early stages of his career, Charleston posted at least a .405 batting average in three of his first nine seasons including a .433 mark in 1921 and at least a .350 mark in five of the other nine seasons. Over his career he led his league twice in triples, three times in hits, five times in home runs, four times in runs batted in and three times in batting average. 
Mike Trout
Team(s): Los Angeles Angels
A player that continues to build his own legacy is the Los Angeles Angels star outfielder Mike Trout. Trout, who is just 30 years of age, is still in the midst of his prime in Major League Baseball and continues to showcase his ability as one of the game's best stars and top center fielder. Despite some injury concerns, Trout has posted a career .305 batting average to start his career with 310 career home runs and 816 runs batted in. Trout has made nine All-Star teams, won three AL MVP awards, the AL Rookie of the Year award, eight Silver Slugger awards and the Wilson Defensive Player of the Year award. His production over the next few seasons should help him climb up the ladder among center fielders.
Duke Snider
Team(s): Brooklyn/Los Angeles Dodgers, New York Mets & San Francisco Giants
Regarded as an all-around great athlete, Duke Snider patrolled center field for most of his career while putting together a stellar career earning him a spot in the Baseball Hall of Fame in 1980. Over his career Snider was a two time World Series champion both with the Dodgers while helping them make a total of six World Series appearances. Through his career, Snider put together a career .295 batting average mark to go with 2,116 hits and 407 career home runs. His production on the field earned him eight trips to the All-Star game while leading the NL in home runs and runs batted in once. His best season came during the 1955 season when Snider finished runner up in the MVP race after leading the NL in home runs, runs batted in, on base percentage and slugging percentage. 
Tris Speaker
Team(s): Boston Americans/Red Sox, Cleveland Indians, Washington Senators & Philadelphia Athletics
While Tris Speaker played in an ERA long before television and radio, he still was known for all -around ability to play the game, including center fielder. Speaker helped lead his teams to three World Series Championships while winning the AL MVP award, AL batting championship, leading the AL in home runs and runs batted in during various seasons. Throughout his career, Speaker racked up a record of 792 career doubles to go along with 222 triples, 117 home runs and 1531 runs batted in while posting an average above .340 in 10 different seasons en route to a career .345 batting average. Along with his bat, Speaker was known for his defensive skills as center fielder earning his glove the saying "where triples go to die". 
Joe DiMaggio
Team(s): New York Yankees
Coming in at number five on the list of the Top 10 Greatest Center Fielders of All-Time is the New York Yankees great Joe DiMaggio. While his career numbers have been passed by many other greats over the years, there is nothing that DiMaggio could not do on the field with either his bat, glove, feet or arm. Like many during his playing days DiMaggio missed a portion of his prime due to World War II. Despite the four year layoff, the Yankees center fielder still racked up a career .325 batting average to go with 361 home runs and 1,537 runs batted in while winning three AL MVP awards. In addition, DiMaggio led the league in home runs, runs batted in and batting average twice. DiMaggio helped deliver the Yankees nine World Series Championships while earning 13 All-Star game appearances. To this day, Dimaggio still holds the record for the longest hitting streak in the Majors at 56 games. 
Ty Cobb
Team(s): Detroit Tigers & Philadelphia Athletics
It is hard to look past the "Georgia Peach" as one of the Top 10 Greatest Center Fielders of All-Time after the career he put together. Playing in a day well before the home run ERA, Cobb was as good of a hitter as any over his stellar 22 career. Over that career, Ty Cobb posted a career .366 batting average, a record that still stands today and 12 career batting titles. Cobb racked up 4,189 career hits to go along with 1,938 runs batted in and stole 892 bases. When his career was over, Cobb held a number of records including career hits, career runs, at bats and stolen bases. Along with those numbers and records, Cobb racked up 724 doubles, 1,249 walks a career .433 on base percentage and 2,245 runs scored while also becoming the youngest player to post 4,000 hits and 2,000 runs scored. 
Mickey Mantle
Team(s): New York Yankees
Possibly the greatest switch hitter to play the game, Mickey Mantle was also one of the greatest Center Fielders to ever play. The New York Yankees Hall of Fame Center Fielder racked up 536 career home runs to go with a career .984 fielding percentage playing center field. Over his career, Mantle posted a career .298 batting average while posting an average above the .300 mark in ten different seasons. In addition to those numbers Mantle has 12 career walk off home runs during the regular season and one in the postseason as well as having at least 150 home runs from both sides of the plate. His success at the plate helped him lead the AL in home runs in four different seasons, win the Triple Crown in 1956, take home three AL MVP awards, earn 20 All-Star team appearances and helped lead the Yankees to seven World Series Championships. 
Ken Griffey Jr.
Team(s): Seattle Mariners, Cincinnati Reds & Chicago White Sox
The debate can be made that if it wasn't for a few key injuries later in his career, Ken Griffey Jr may be considered not only the greatest Center Fielder of All-Time but possibly the greatest baseball player of All-Time. Junior put together a stellar MLB career finishing with a .284 career batting average to go with 2,781 hits and 630 home runs. Over his stellar 22 year career Griffey led the AL in home runs in four different seasons including three straight, won seven Silver Slugger awards, 10 Gold Glove awards, one AL MVP award and made 13 All-Star teams. His success on the field and his historic backwards baseball hat made him one of the game's most known stars not only in the United States but around the World. When his career was over, Griffey had hit more than 30 home runs in nine different seasons including three seasons with at least 40 and two seasons with 56 home runs.  
Willie Mays
Team(s): New York/San Francisco Giants & New York Mets
The "Say Hey Kid" is arguably the greatest center fielder to play baseball despite some strong competition from the guys above him on the list. Willie Mays was a man that could do it all from his ability to make amazing catches such as "The Catch" during the 1954 World Series to his ability to lead the league in both stolen bases and home runs. Over his career Mays batted .302 with 3,283 career hits to go along with 660 home runs, 1903 runs batted in and 338 stolen bases. His production on the field helped build him a long list of accolades to include the NL Rookie of the Year award, two NL MVP awards, 12 Gold Glove awards, 24 All-Star Team spots, a World Series Champion while leading the league four times in home runs, batting average once and stolen bases four times. 
How would you rank these great center fielders? Rank below to be added in the Power Rankings and to have a chance to win a gift card to LAZADA, Amazon, Fanatics.com, or more that is specific to you. Join the contest by ranking below
Related Links:
POPULAR POSTS
Thank you
Your email has been successfully subscribed.
Sorry, there are no polls available at the moment.