Top 10 MLB Best Black Baseball Players 2023 Rankings
Ranking the best current black baseball players in the MLB in honor of Black History Month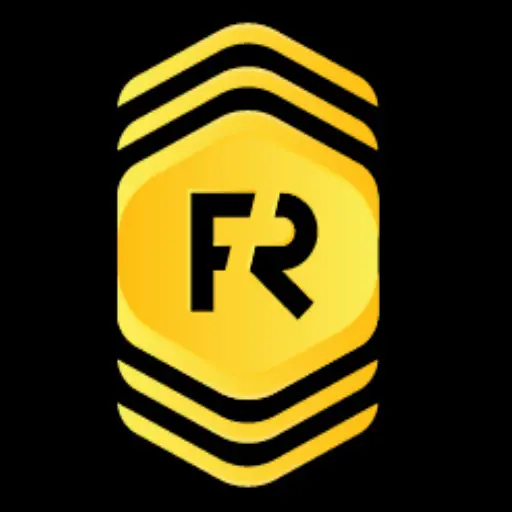 By Test User | January 19, 2023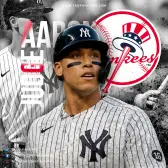 Black History Month
As the MLB celebrates Black History Month, it's essential to recognize the incredible talent and impact of Black baseball players today in the league.
Despite the fact that the percentage of Black players on Opening Day rosters for 2022 was at an all-time low since data started being collected in 1991, the contributions and excellence of Black players in Major League Baseball cannot be denied.
From the electrifying performances on the field to the trailblazing achievements off it, Black baseball players have left an indelible mark on the sport.
From the likes of Jackie Robinson breaking the color barrier to modern-day stars like Mookie Betts and Ke'Bryan Hayes, Black players (Black American / African American) have consistently proven to be some of the most talented and exciting players in the league.
In honor of Black History Month, here is a list of the top best and famous Black baseball players of the 2022 season. These players have excelled on the field and served as role models and trailblazers for the next generation of Black baseball players.
Top 10 Black MLB Players
10. Andrew McCutchen
Team: Free Agent
Andrew McCutchen had a good season in 2022 despite his age. A former MVP award winner, Silver Slugger award winner, and Gold Glove award winner, McCutchen proved that he still has plenty of fire left in his game.
He moved from Philadelphia to Milwaukee, and his contributions almost propelled the team into the playoffs.
He hit 17 home runs, and 25 doubles, and drove in 69 runs, his 13th season with at least 25 two-base hits, earning him a career total of 1002 RBIs, moving him into 297th place on the all-time standings.
Despite a lower batting average of .237, McCutchen had a strong on-base percentage of .316 and slugged .384 with 17 home runs in 515 at-bats.
He also had the fastest sprint speed of all major league designated hitters, at 28.9 feet/second. McCutchen's veteran leadership and consistent performance made him an invaluable asset to his team.
9. Byron Buxton
Team: Minnesota Twins
Byron Buxton had a remarkable season in 2022 despite playing through pain and requiring hours of daily treatment.
He was ranked as the second-highest-rated prospect in baseball in 2015 and went on to win the Golden Glove award in 2017.
In 2022, Buxton won the AL player of the month award, showing that even when playing at less than full strength, he was still a productive force for his team.
He had a .224/.306/.526 line, with a career-high 28 home runs, earning him the first All-Star nod of his career.
He also started in center field in place of the injured Mike Trout, solidifying his position as a special player for the Minnesota Twins.
8. JP Crawford
Team: Seattle Mariners
JP Crawford had a standout season, not only helping lead the team to the playoffs for the first time in 20 years but also providing individual highlights throughout the year. 
Despite being limited by injuries to only 145 games, Crawford still managed to hit 24 doubles, 3 triples, and drive in 42 runs for the team.
In the playoffs, the Mariners eliminated Toronto before falling to the eventual champion Astros. Crawford had 4 hits in 5 games, including 2 doubles and a homer, and had 4 RBIs.
His contributions were instrumental in bringing the Mariners back to the playoff stage and making an impact in the postseason.
7. Marcus Semien
Team: Texas Rangers
Marcus Semien had a noteworthy season in 2022. With a background of playing for teams such as the Chicago White Sox and Oakland Athletics, Semien brought a wealth of experience to his new team.
He had a slow start after joining the Rangers, but he quickly regained his footing and finished the season with a solid slash line of .248/.304/.733.
He played in 161 games, hitting 26 home runs, driving in 83 runs, scoring 101 runs, and setting a new career-high by stealing 25 bases.
He's known for his consistency, topping 100 runs scored and 161 games played in three of the past four seasons and has at least 30 doubles in four of the past five. His durability and ability to adapt to new teams make him a valuable asset to any club.
6. Marcus Stroman
Team: Chicago Cubs
Marcus Stroman had a standout season in 2022. The Cubs made a significant investment in signing him as a free agent, making him the biggest signing for the team since Yu Darvish.
He is an MLB All-Star and a Gold Glove award winner in 2017. While he had a slow start at the beginning of the season, he finished with a bang. From July 9th until the end of the season, he pitched with a 2.56 ERA over 9.1 innings.
He started 25 games, maintaining a 3.50 ERA and earning 6 wins over 138.2 innings. His ability to adapt to new teams and consistently perform at a high level makes him a valuable asset for the Cubs.
5. Giancarlo Stanton
Team: New York Yankees
Giancarlo "Mike" Stanton had a standout season in 2022, earning a spot in the All-Star game for the fifth time in his career, his first since joining the Yankees in 2018.
Despite facing an injury-plagued season and hitting a career-low batting average of .211, Stanton still managed to hit 31 home runs and drive in 78 runs in 110 games.
He was elected to start in the All-Star game's outfield and hit a two-run home run, earning him the All-Star Game MVP title.
In the decisive Game 5 of the ALDS against the Cleveland Guardians, Stanton hit a clutch three-run home run that helped the Yankees advance to the ALCS.
He finished the season with .211/.297/.462 in 398 at-bats, with 31 home runs and 78 RBI. Stanton's grit and determination on the field, even in the face of adversity, solidified him as a valuable player for the Yankees.
4. Ke'Bryan Hayes
Team: Pittsburgh Pirates
Ke'Bryan Hayes proved himself to be a top-notch defender in the 2022 MLB season. Despite a rocky start with an injury, he made a commitment to be available to play every day.
He led the National League in Defensive Wins Above Replacement and was a standout third baseman, known for his putouts and assists.
While his offensive skills may not be as strong, he showed growth in his second season by stealing 20 bases.
He is considered by many to be one of the best defensive third basemen in the league and one of the best defenders in the game.
With the highest defensive runs saved, Outs Above Average, fielding percentage, putouts, assists, and chances, he made a strong case for himself as one of the best in the league.
3. Tim Anderson
Team: Chicago White Sox
Tim Anderson was the winner of the Silver Slugger award in 2020, an All-Star in 2021, and AL batting champion in 2019.
In 2022, Anderson continued his impressive performance as he made the All-Star team for the second year in a row, and was named the starter at shortstop for the American League, becoming the first White Sox shortstop to start in the All-Star game since Luis Aparicio in 1970.
He appeared in 79 games, with an average of .301, hitting 6 home runs, and 25 RBIs. His impressive performance in 2022 solidified his place as one of the best shortstops in the league.
2. Mookie Betts
Team: Los Angeles Dodgers
Mookie Betts made a powerful comeback in the 2022 MLB season. Not only was he named an All-Star for the seventh time, but he also earned his sixth Gold Glove, and fifth Silver Slugger, and received a top-five finish in National League MVP voting.
Betts led the Dodgers to their best regular season in franchise history, with a batting average of .269, 35 home runs, a career-high 82 RBIs, and 117 runs scored, leading the National League.
This outstanding performance by Betts reestablished him as a top player in the league, and a conversation starter for the best all-around player in the game.
1. Aaron Judge
Team: New York Yankees
In the 2022 MLB season, Aaron Judge put on a display of offensive prowess that will go down in history. Appearing in a career-high 157 games, Judge led the American League in batting average (.311), on-base percentage (.425), slugging percentage (.686), and OPS (1.111).
He also set new career highs in hits (177), runs (133), doubles (28), stolen bases (16), home runs (62), and RBI (131). His 62 home runs broke the Yankees and American League record and he was a close contender for the Triple Crown.
Judge was named the American League MVP, receiving 98% of first-place votes and took home three AL Player of the Week and three AL Player of the Month awards.
His outstanding performance earned him a nine-year, $360 million deal to continue to play for the Yankees and help bring them their 28th world championship.
Related Links:
POPULAR POSTS
Thank you
Your email has been successfully subscribed.
Sorry, there are no polls available at the moment.