Top 10 Best Latino Baseball Players in 2022
Ranking the best Latino MLB Players of 2022 in Celebration of Hispanic Heritage Month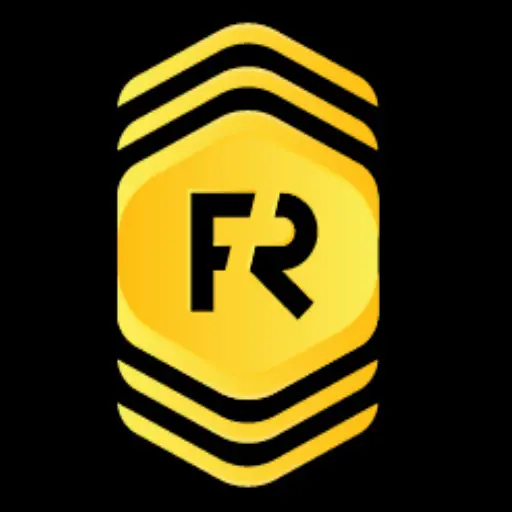 By Test User | September 7, 2022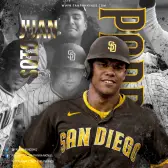 The game of baseball has been blessed by so many great talented Latino baseball players over the years. A list that includes the likes of Roberto Clemente, Alex Rodriguez, Rod Carew, Ivan Rodriguez, and Vladimir Guerrero to name a few of Latin America.
As you start to look at the 2022 MLB rosters, many great Latino baseball players fill up those rosters making it difficult to fill out the Top 10 MLB Latino Players 2022 rankings list.
At the top of the list currently is the newly acquired power hitter for the San Diego Padres Juan Soto who takes over the top spot once held by Fernando Tatis.
Soto who started the 2022 MLB season with the Washington Nationals was packaged to the Padres in part of one of the biggest MLB trades of All-Time before the 2022 MLB trade deadline.
While Tatis falls off after missing the 2022 MLB season, other great players join Soto on the list. These great baseball players include Vladimir Guerrero Jr, Julio Urias, and Francisco Lindor to name a few. 

As the game and the world of sports says it's goodbye to two of the great Latino baseball players Albert Pujols and Yadier Molina, a new wave of players make their presence felt around the game. Here is a look at the Top 10 MLB Latino Players 2022 rankings list in honor of Hispanic Heritage Month.
Honorable Mention
Rafael Devers
Team: Boston Red Sox
Just missing the Top 10 MLB Latino Players 2022 rankings is Dominican Republic's and Boston Red Sox All-Star third baseman Rafael Devers.
It is hard to imagine Devers missing the list of the best Latino ball players, but the list is deep and loaded with talent.
Devers, who made his second straight All-Star team in 2022, is putting together another strong campaign after a big season last year. Through September 5th, 2022, Devers has 37 doubles, 25 home runs and 73 runs batted in over the course of 118 MLB games.
Nestor Cortes Jr.
Team: New York Yankees
One of the notable names on this list to make their first appearance is Nestor Corte Jr of the New York Yankees.
Cortes, who made his first MLB All-Star team in 2022, has been strong for the Yankees all season while keeping them atop the AL East division.
Over 23 starts in 2022, Cortes has pitched to a 9-4 overall record and a 2.68 earned run average. To go along with those strong metrics Cortes has posted a .962 WHIP and a 9.1 Strikeout Per Nine Inning mark through his 23 starts. 
Top 10 MLB Latino Players
10. Yordan Alvarez
Team: Houston Astros
Coming in at number 10 on the Top 10 MLB Latino Players 2022 rankings list is the Houston Astros designated hitter and left fielder Yordan Alvarez.
The Astros power hitter currently ranks 17th in all of baseball with a .294 batting average, 8th in home runs with 31 and 16th in runs batted in with 82 through just 111 games.
Like Cortes, Alvarez's strong start to the 2022 MLB season landed him his first spot on the AL All-Star team.
9. Francisco Lindor
Team: New York Mets
The New York Mets shortstop from Puerto Rico has put together a strong start to his career including multiple All-Star appearances, Gold Gloves, and Silver Slugger awards.
In 2022, Lindor is having a strong bounce back season in his second season with the Mets. Through the first week of September 2022, Lindor is currently batting .264 on the year with 21 home runs and 86 runs batted in while posting a .777 OPS mark.
Lindor, who has ranked near the top of the best Latino Baseball players over the past few seasons, continues to add to his MLB resume.
8. Julio Urias
Team: Los Angeles Dodgers
It seems since forever that the former World Series Champions Los Angeles Dodgers have waited for Julio Urias to turn into the stud pitcher they had hoped.
Once a promising prospect is dominating in 2022 pitching to a 2.29 earned run average to go along with a 15-7 record and a .95 WHIP.
However, in reality Urias is just 26 years old and is slowly blossoming into the promising ace after posting a 20-3 record last season for the Dodgers. Over the past two seasons Urias is 35-10 while racking up 334 strikeouts over that period.
7. Jose Ramirez
Team: Cleveland Guardians
One of the most consistent third basemen in the history of Major League Baseball and current stud Latino Baseball player is Jose Ramirez of the Cleveland Guardians.
Ramirez who will be 30 in just a few short weeks is continuing to put together big numbers year in and year out while electing to remain with the Guardians franchise.
Ramirez is currently batting .280 on the year with 26 home runs and 106 runs batted in. The 100 plus runs batted in marks the third time over the past five seasons he has reached the triple digit mark.
6. Ronald Acuna Jr.
Team: Atlanta Braves 
After missing the start of the 2022 MLB Season while recovering from a knee injury is slowly bouncing back to his old self.
Just 24 years of age, Ronald Acuna Jr is one of the best young baseball players in all of baseball after hitting 116 home runs over the course of five MLB seasons.
Over 374 at bats through September 6th, 2022, Acuna Jr has hit 19 doubles, 11 home runs and driven in 38 runs.
5. Carlos Correa
Team: Minnesota Twins
Despite seeing his overall numbers drop in his first season with the Minnesota Twins, Carlos Correa continues to be one the top shortstops in the league.
Correa, who is considered by many to be one of the top Latino baseball players in the game, is batting .270 on the year with 16 home runs and 47 runs batted in.
Over his eight MLB seasons, Correa has racked up 149 career home runs and 536 runs batted in all before turning 28 years old. As Correa gets accustomed to a different type of hitting baseball stadium, look for his numbers to increase.
4. Julio Rodriguez
Team: Seattle Mariners
Over the history of Major League Baseball, the game has been loaded with bright talented Latino baseball players.
The tradition continues in 2022, as Julio Rodriguez moves inside of the Top 10 Latino baseball player rankings during his rookie season.
As we have seen with many of these players landing on the list, Rodriguez has gotten off to a hot start to his career making his first All-Star team as a rookie.
Entering play on September 6th, 2022, Rodriguez is currently batting .272 with 23 home runs, 67 runs batted in, and 24 stolen bases.
3. Manny Machado
Team: San Diego Padres
Coming in at number three on the Top 10 MLB Latino Players 2022 rankings list is the San Diego Padres third baseman Manny Machado.
Machado who turned 30 back on July 6th, 2022, is on verge of another 30 plus home run season and potential 100 runs batted in campaign.
Through September 6th, 2022, the Padres third baseman ranks 9th in baseball in batting average with a .302 mark, 19th in home runs with 26 total, and 8th in runs batted in with 88 runs batted in. Machado has posted at least 30 home runs in four different seasons leading into 2022.
2. Vladimir Guerrero Jr.
Team: Toronto Blue Jays
Like father, like son, Vladimir Guerrero Jr is one of the biggest power hitters in the game and one that is nearly impossible to pitch to.
Guerrero Jr who is just 23 years old is currently batting .279 on the year with 27 home runs and 81 runs batted in is on pace to top the 30-home run mark for the second straight season while also potentially topping 100 career home runs.
Through his first 477 games, the Toronto Blue Jays All-Star has made multiple All-Star teams, has picked up 97 doubles, 99 home runs and 294 runs batted in.
1. Juan Soto
Team: San Diego Padres
At number one on the Top 10 MLB Latino Players 2022 rankings list is the San Diego Padres outfielder Juan Soto.
Soto, who the Padres acquired in the largest blockbuster trade in Major League Baseball history is as good as any player in the game of baseball.
Entering play on September 6th, 2022, Soto has picked up 24 home runs, driven in 52 runs, scored 82 runs, walked 117 times, and posted a .408 on base percentage.
Like many of these great Latino baseball players dominating Major League Baseball, Soto is younger than 25 years old (23). 
How would you rank these great Latino players? Rank below to be added in the Power Rankings.
POPULAR POSTS
Thank you
Your email has been successfully subscribed.
Sorry, there are no polls available at the moment.